Slow Cooker Pot Roast Soup has tender beef, loads of carrots, potatoes, and caramelized onions! Perfect with some crusty bread!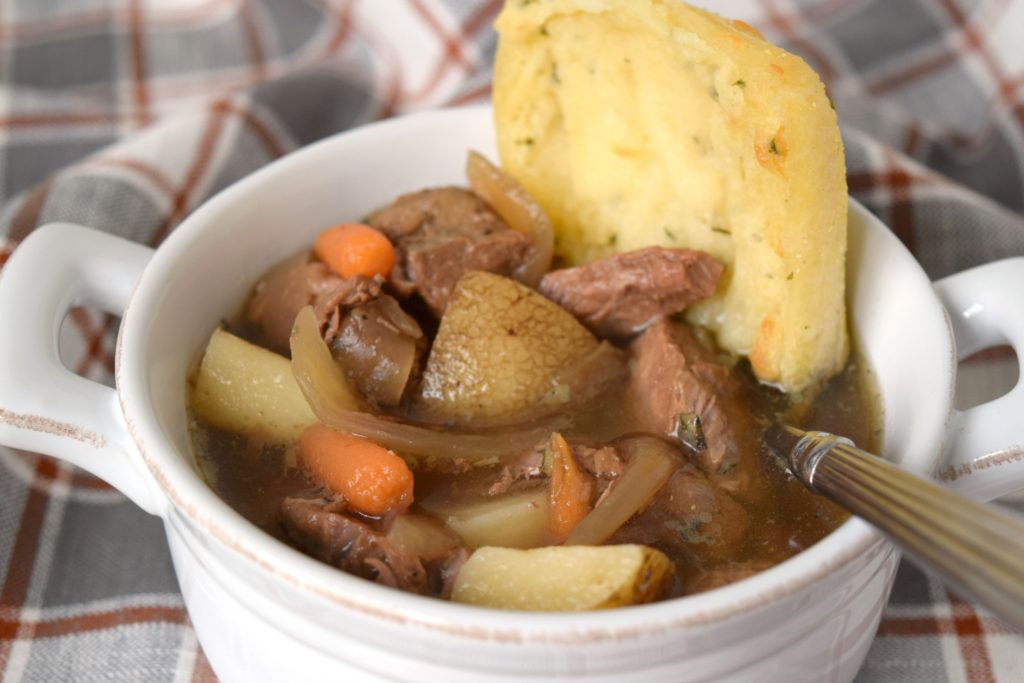 Are you craving all things fall? The crisp autumn nights, falling leaves, trips to the orchard? I sure am! It sure beats winter which as we know will be here before we know it. With fall arriving it's time to start thinking about dishes for those cooler temps.
What a better time to participate in another round of FREAKY FRIDAY with our blogging buddies!  Every few months we gather together to enjoy this fun event and make a recipe from another bloggers site. The fun part is that you have no idea who was assigned your site until reveal day, and likewise the blogger you were assigned will be surprised when they see what you chose to make.
This time around I was assigned…Full Belly Sisters! I ultimately chose to make a dish that would be perfect for fall dining, Slow Cooker Pot Roast Soup. Deciding what to make from Full Belly Sisters site proved to be tough, the choices are all so delicious. I went for this hearty soup for a couple of reasons: 1) slow cooker, duh! 2) soup weather is approaching and 3) caramelized onions!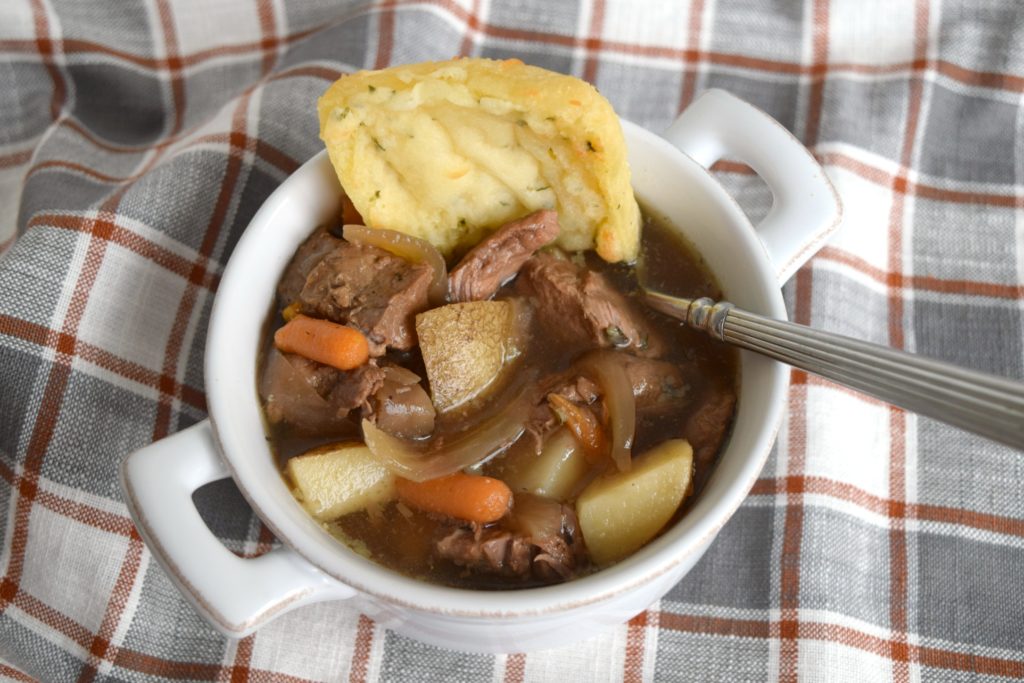 If you aren't familiar with Full Belly Sisters, let me give you some insight. Run by 2 sisters: Justine and Flannery they not only offer scrumptious recipes but support for women before, during and after pregnancy through breastfeeding instruction, private childbirth education classes as well as nutrition and wellness classes. Pretty awesome, huh? You'll find a wide range of recipes on their site, everything from Berry Nutty Lactation Granola to Easy, Creamy Homemade Ricotta to Cannoli Ice Cream!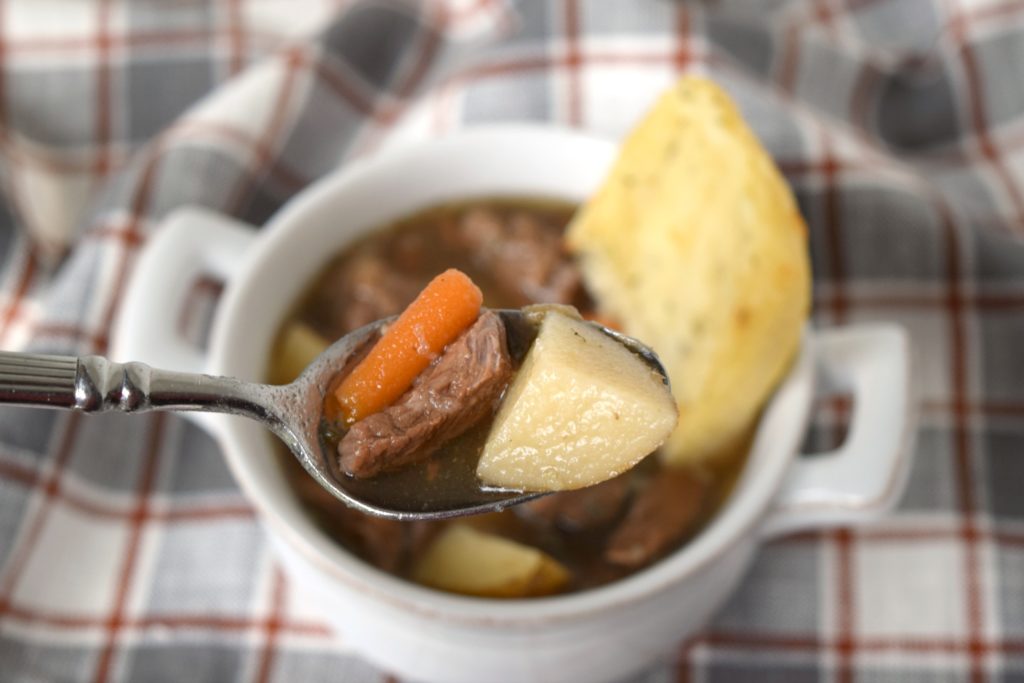 The basis of Slow Cooker Pot Roast Soup starts with caramelized onions, so right there you know it is going to be delicious! Add in chunks of beef, carrots, and potatoes and you'll have one delicious soup. This soup is not as thick as your traditional beef stew, this one has more broth so grab some crusty bread and get dipping.
This recipe makes a large amount, you can easily half the recipe and still have plenty. I used my largest slow cooker, you'll definitely need a 5-6 quart slow cooker if you make the full amount.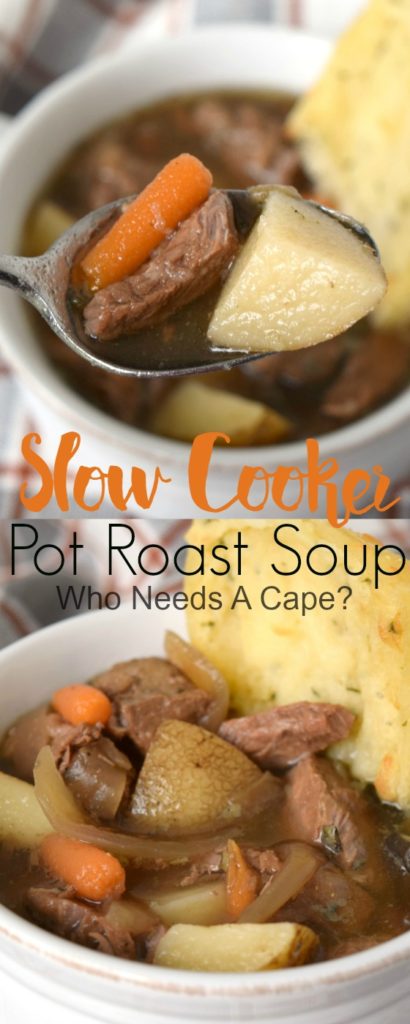 Follow us on Pinterest!