Slow Cooker Leftover Ham & Shredded Potato Soup is the perfect meal to make after holiday dinners. Use up ham with this comforting crockpot dinner.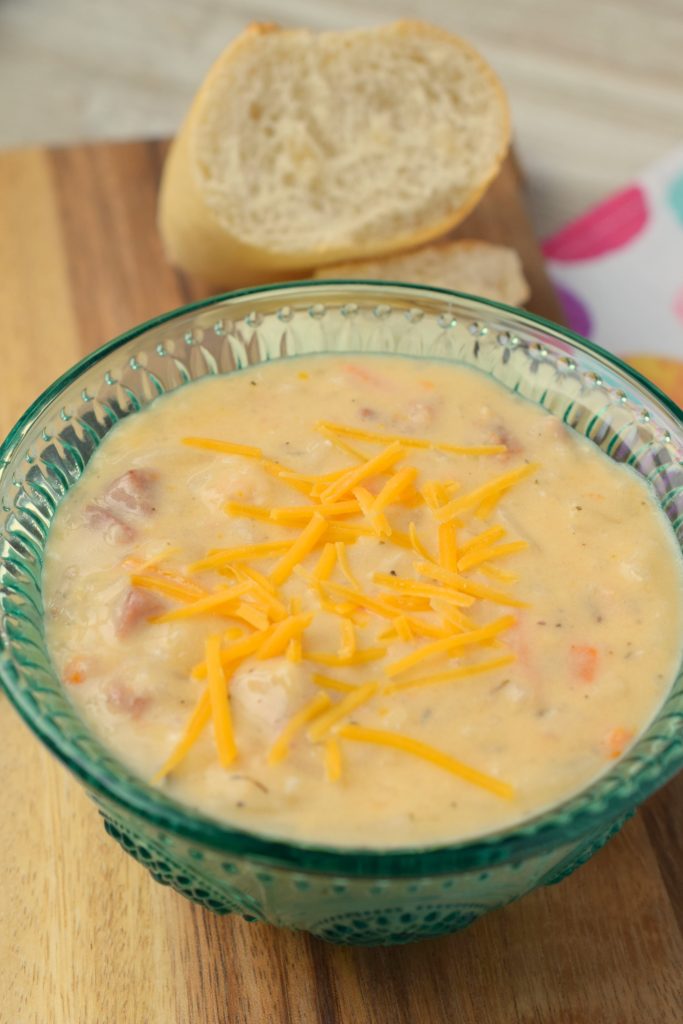 If your family is anything like mine, by day 3 of leftovers they are like NOPE NOPE NOPE! I try to be versatile and let's say we're having chicken, I'll use the leftovers in quesadillas or a casserole but at the end of the day, even I get tired of the leftovers. Not ham though…I feel like that's the one leftover that no matter how I recreate it into another dish the family is actually happy! SCORE!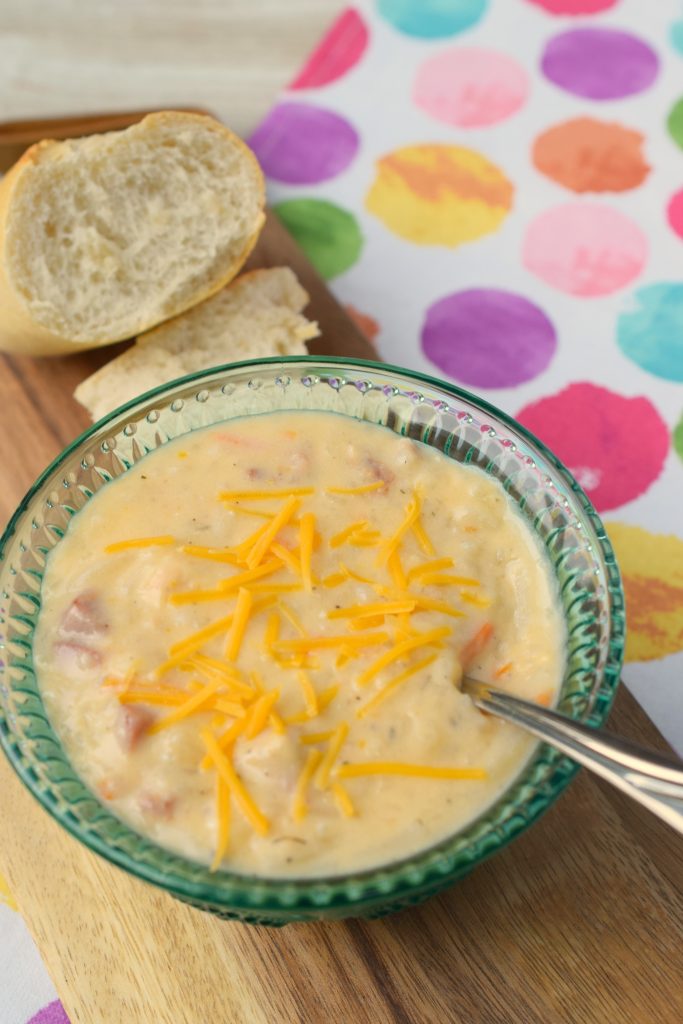 Easter Sunday was just 4 days ago and last night I scored big time with this delicious Slow Cooker Leftover Ham & Shredded Potato Soup. I just had to hurry up and get it on our site in case you have a little leftover ham stashed in the fridge and dreading feeding it to the family.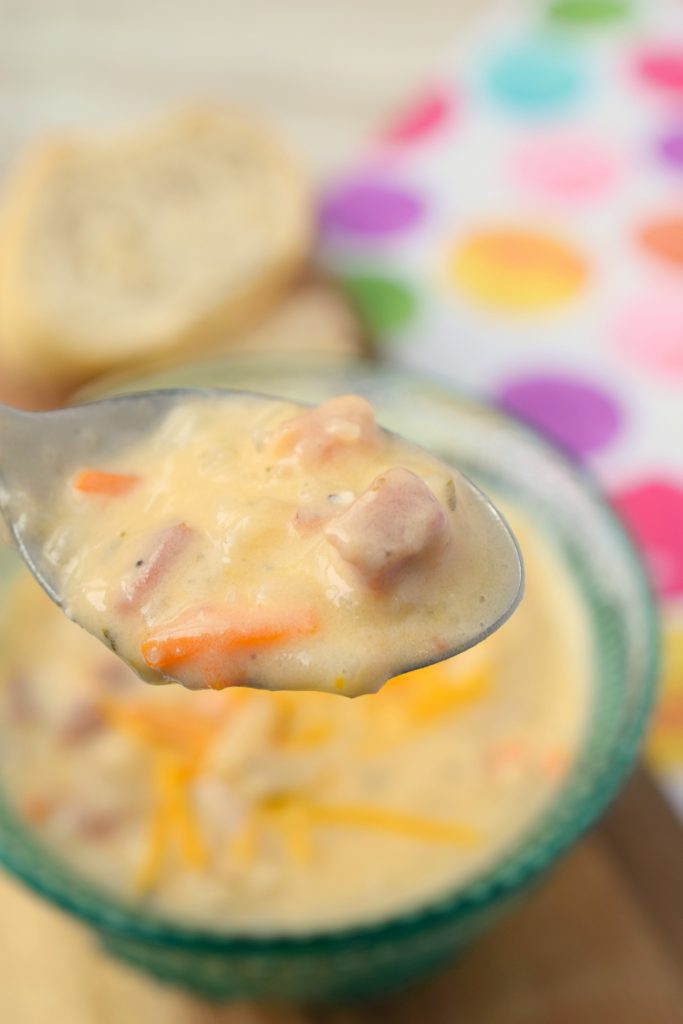 Basically, this is my go-to crockpot easy creamy potato soup recipe with a couple of minor modifications. All you need to do is chop up your leftover ham, and just dump it into this soup mixture. My 9 year old asked to take some for lunch today to school…you know its good if it gets requested for the lunchbox.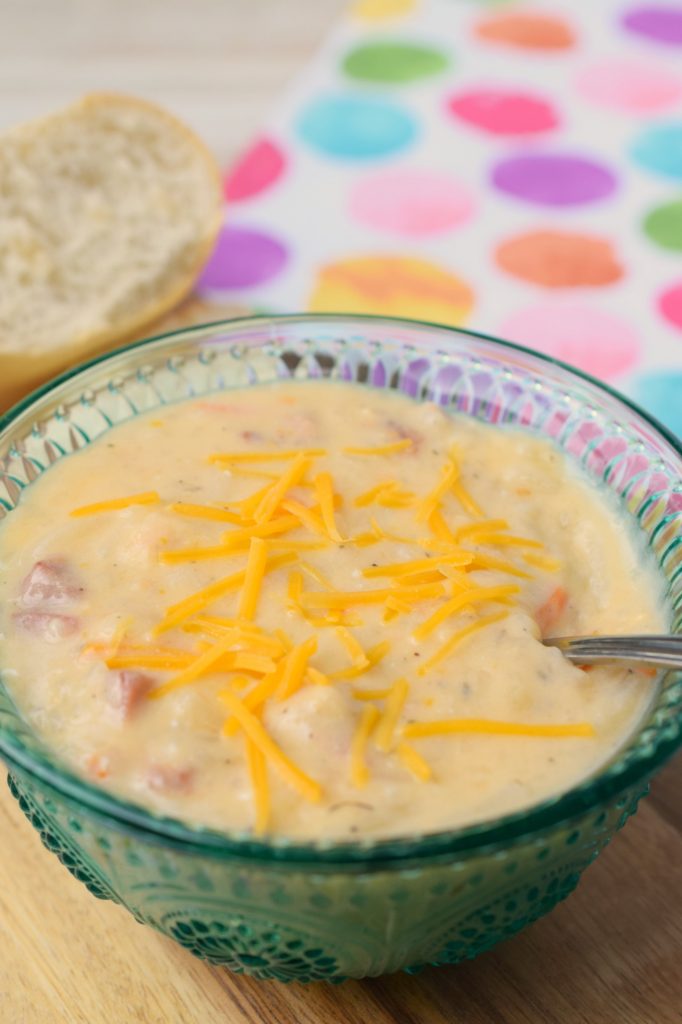 Next time you have leftover ham give this recipe a try, it is hearty and so simple to prepare. I might just have to find a reason to make a ham in between Easter and Christmas because this is one tasty creation! Enjoy!