This Beefy Country Potato Casserole is a hearty dish at the entire family will enjoy! With cheese, potatoes, beef, and corn what's not to love?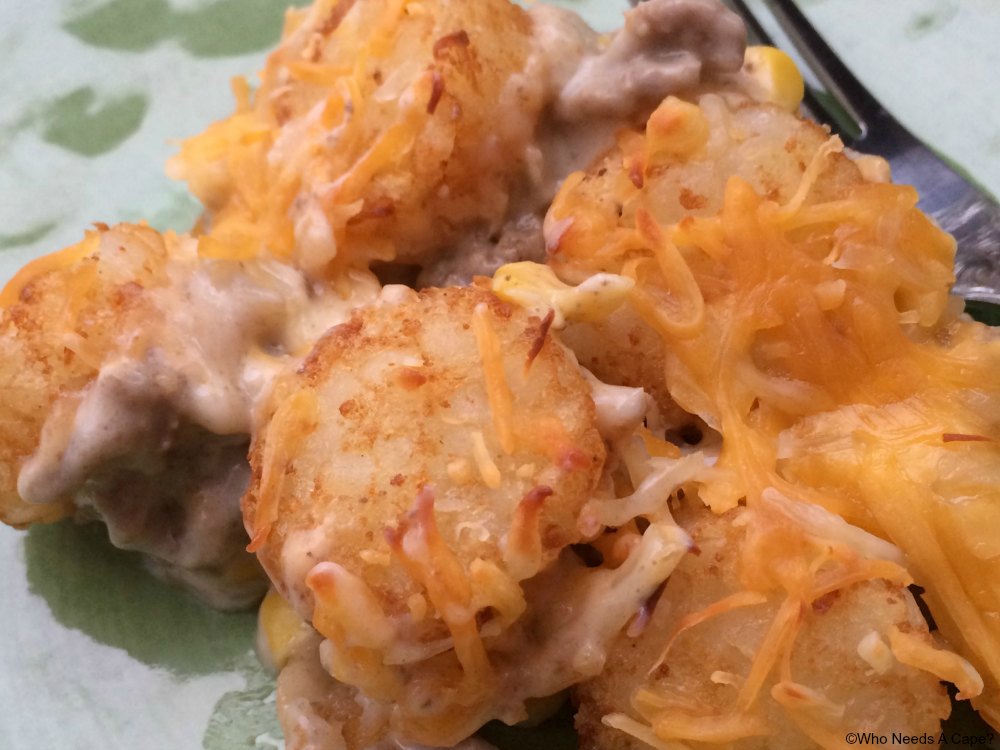 I'm a huge fan of casseroles! And some of my go-to recipes in my house are in the casserole category. What's not to love? Basically it's comfort food in a casserole dish! Now you may recognize this dish, and even refer to it as Tater Tot Casserole. There are a million variations of this beloved casserole that orignate back in the 1950's when tater tots were born.
My version is similar to one I found on Pinterest referred to as  Cowboy Casserole (actually the complete title of this recipe makes me laugh, "Cowboy Casserole … looks like dog food … tastes delicious") and while you've gotta admit it isn't the prettiest dish, boy is it good!
There's a couple of things that I use specifically in my version that I wanted to note. First, I use the frozen potato rounds, or sometimes they are labeled as "crowns," these are circle-shaped and thinner than the traditional cylinder shape of a tater tot. Also, I use cream of celery soup, this is a personal preference and you are welcome to use cream of mushroom or even cream of chicken, or if you're super zealous and make your own cream soup base, even better!
Now if you're looking for other family favorite casseroles, we have an awesome selection for you, like some of these: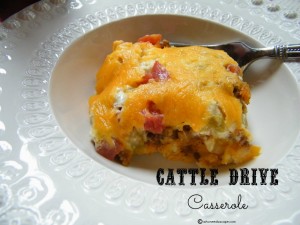 Beefy Sour Cream Noodle Casserole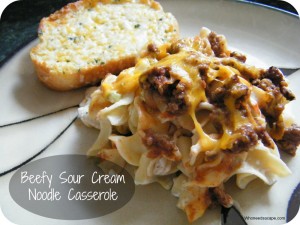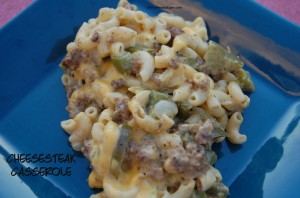 Hatch Green Chile Chicken Casserole