Crockpot Easy Pulled Pork is such a delicious beginning to so many great meals. From sandwiches to serving along with mashed potatoes…delish!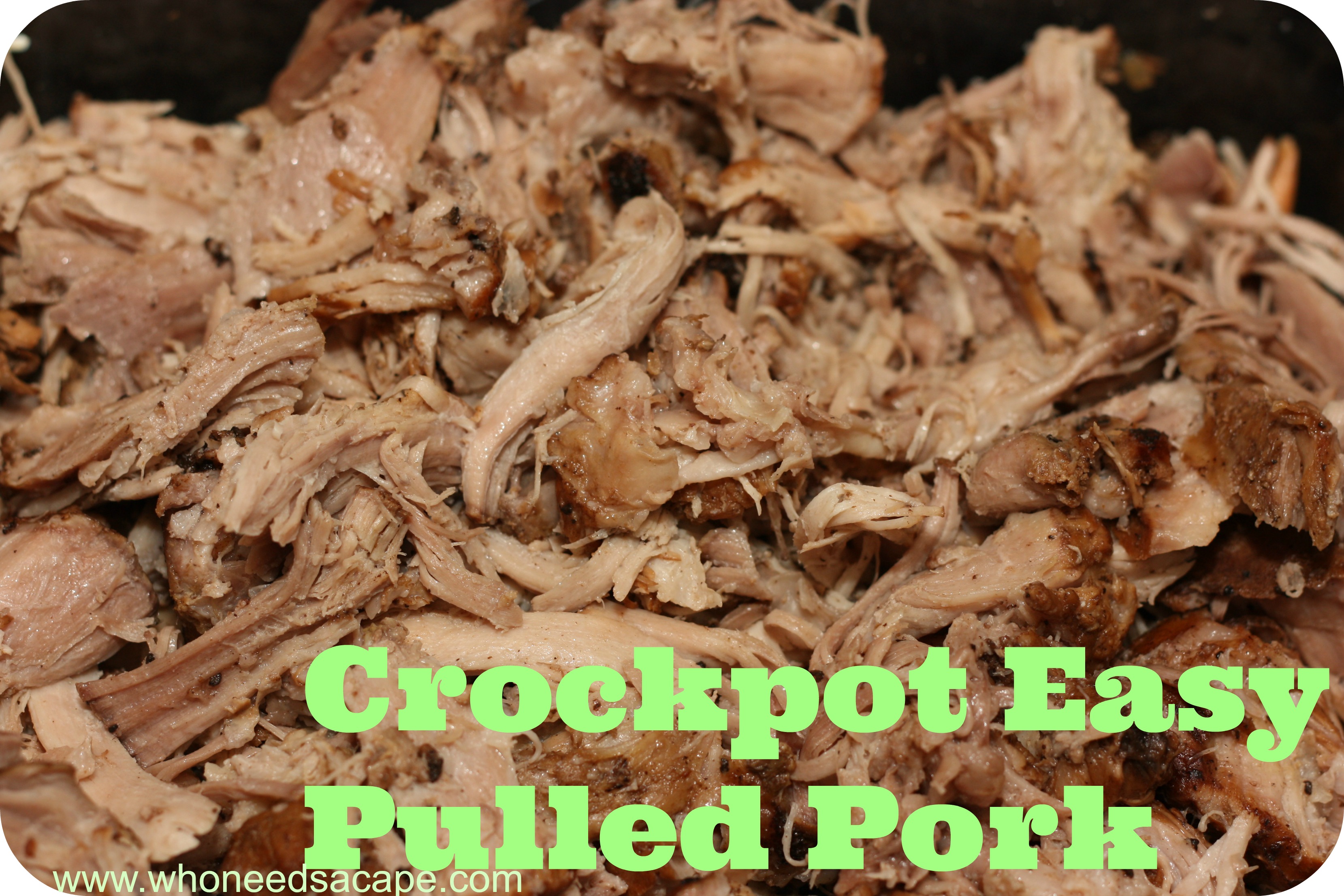 It is officially summer here in Texas. And summer means BBQ! Except, I live in an apartment now with no balcony/patio… so my ability to BBQ is limited to the BBQ pits by the community pool. I can't get down there very often so I have to come up with ways to have my BBQ without having to leave my apartment.
My crockpot comes to my rescue every time! This recipe is so easy and so so so delicious. I originally made it with a 3 lb bone in pork roast and by the time it was done it was so good I was kicking myself for not making a bigger roast! So the recipe here reflects that :).
I served this pulled pork with a delicious homemade Balsamic (Paleo) BBQ Sauce and it was such a delicious combination I could (and did…) eat it for breakfast! 🙂 Don't forget to serve it up with some fresh cornbread!
Crockpot Easy Pulled Pork
Ingredients
5-6 lb pork roast (boneless or bone in, either works!)
2 onions, thinly sliced
3 cloves garlic, minced
2 cups broth (beef, chicken, or vegetable)
salt & pepper
Instructions
Placed the sliced onions in the bottom of the crockpot.
Place the roast on top on the onions
Put the garlic, salt, and pepper on top.
Pour broth over roast.
Cook on high for 6-8 hours, or until it's falling apart and easy to shred. Enjoy!
**If you are freezing this recipe, just dump all the ingredients into the freezer bag and freeze. Allow to thaw overnight in the fridge, then just dump in the crockpot and cook 🙂