Have a bowl of this Homestyle Slow Cooker Chicken Noodle Soup, straight from your crockpot. Comforting and warm, a great dinner that you'll love.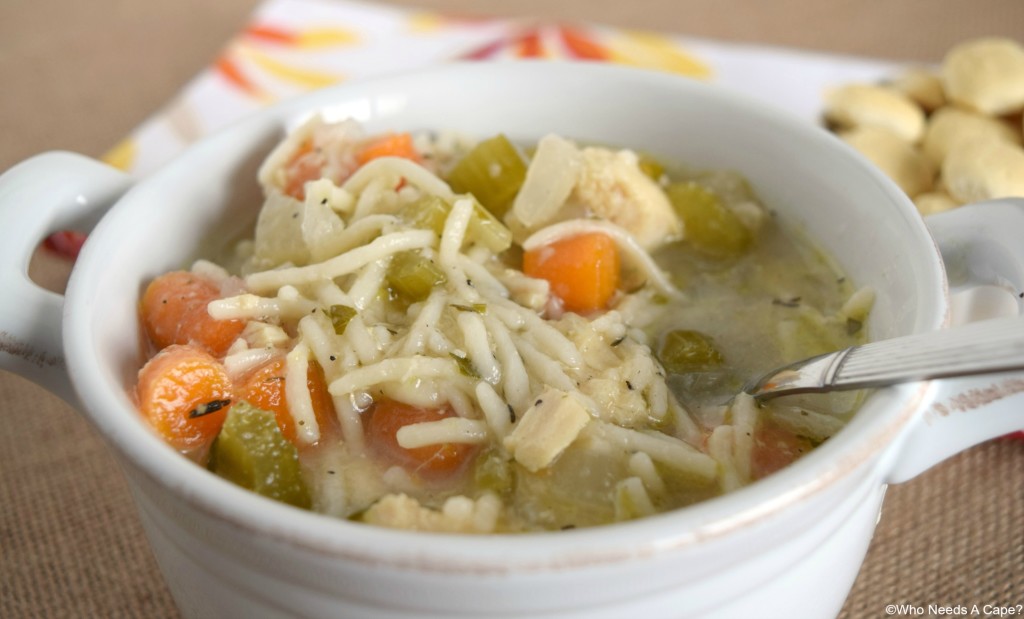 We're delighted to be participating in another 30-day recipe challenge along with some of our blogging buddies!  Last month, if you'll recall the theme, was LEMON, and boy oh boy we had some amazing recipes ranging from appetizers, main dishes and of course desserts.  This month we're bringing you: CHICKEN!  I think you'll agree that you can never have enough recipes for chicken to add variety to your dinner table. I'm sure you'll find some new favorites. Be sure to scroll all the way to the end of this post so you can peruse all the offerings from our blogging friends.
So it's no big secret that I embrace my slow cooker. My slow cooker (or slow cookers I should say) gets used an average of 2-3 times a week in my kitchen. Whether it's for a side dish, the main course or even on occasion a dessert, this small kitchen appliance earns its keep every single time. Some of my very favorite meals are prepared in the slow cooker and now I have a new recipe to add to my repertoire of slow cooker faves.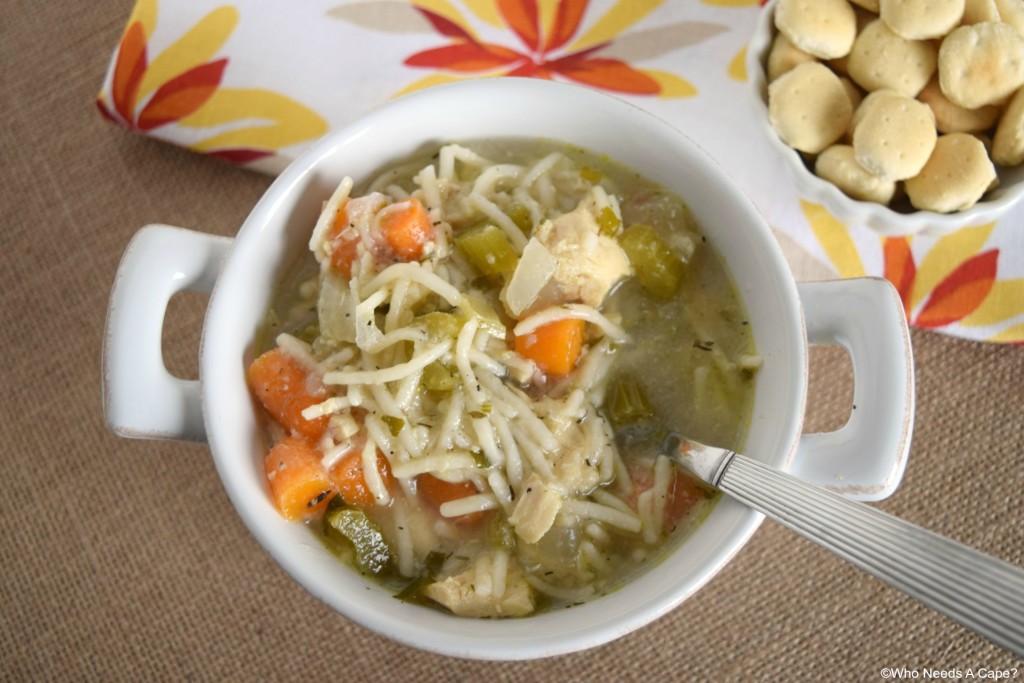 Homestyle Chicken Noodle Soup is my version of a classic chicken noodle soup. Everyone has their own version or a version passed down from their mom or maybe grandma. I've touched upon the fact in the past that my mom wasn't a great inspiration in the kitchen (she'll totally agree with this). So I've navigated my way through the years adapting recipes that I've found until I made them MINE! This soup is one of those recipes. I was somewhat reluctant to try my hand at chicken noodle soup, even at restaurants I find that sometimes the flavor isn't all that wonderful. I tinkered around with a basic recipe, added in my own personal flavor preferences and made sure you could prepare this in the slow cooker. Now with all of those components coming together, I, of course, had to test it out on the family.  To my delight, it was a hit!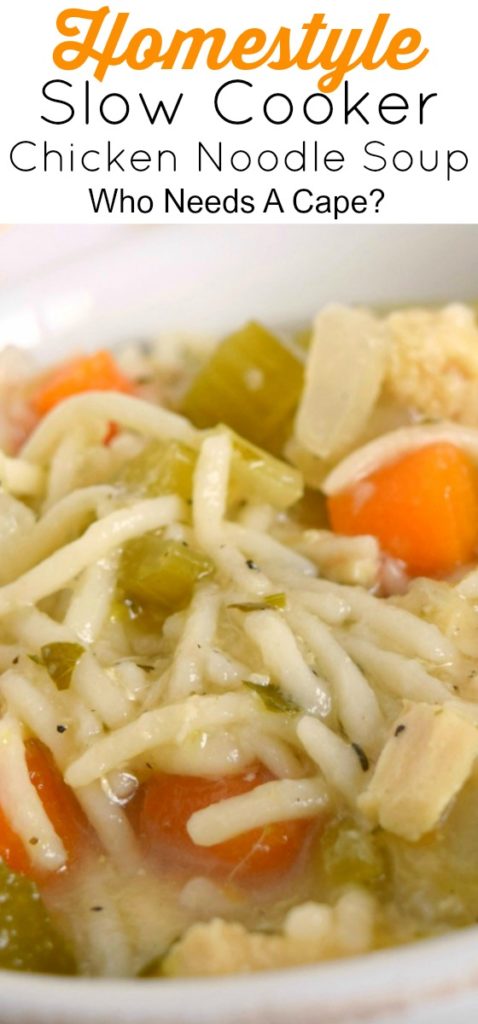 I'm sure you'll enjoy this soup with any noodle you choose. I used a very small Fideo Pasta, I found it near the Ramen noodle section at Kroger. I loved the size of the noodles. Basically, it is just cut spaghetti noodles, so very short which mean I didn't have to break them up. Now I'll share my other personal preference which I add in when I'm eating my bowl of chicken noodle soup: a touch of parmesan. This recipe has a touch of lemon in it and the parmesan cheese compliments the lemon flavor so well.  Try it you might like it! 🙂

---
Check out all the other lovely chicken recipes below from bloggers who took part in our 30 Day Chicken Challenge.