Creamy, dreamy and oh so good! This easy Raspberry Cream Cheese Dessert is practically no-bake and full of fruity goodness.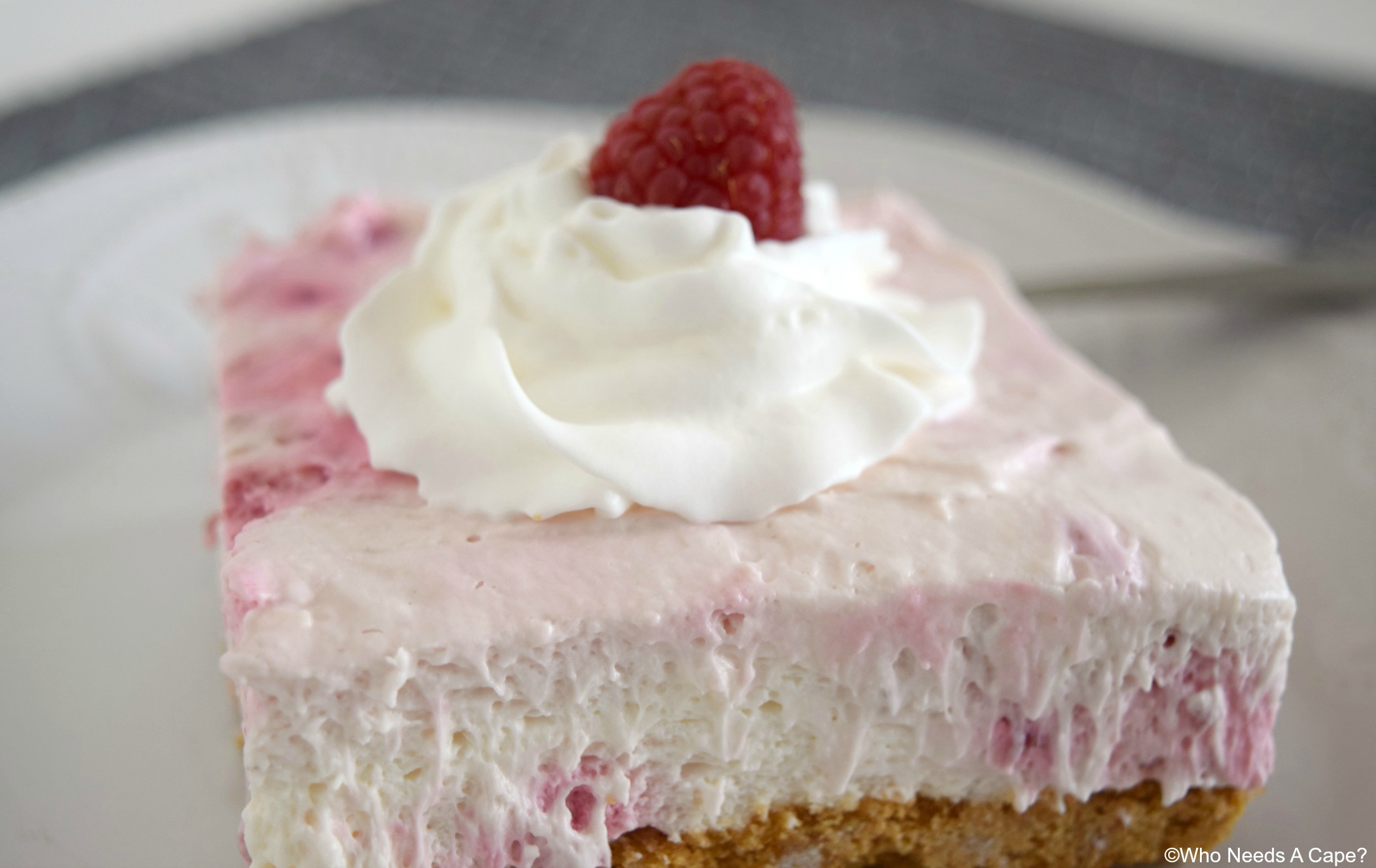 Raspberry Cream Cheese Dessert
Yippee, one of our favorite blogger events just rolled around again, FREAKY FRIDAY! We always have so much fun swapping recipes with our blogging buddies and this session did not disappoint. If you aren't familiar with Freaky Friday, let me explain. We were assigned a blogger and had to choose a recipe from their website to make for our site. Another blogger was assigned our site and had to choose one of our recipes to make.
The fun part is that we don't know who has us or which recipe they've chosen until NOW! In the past we've made such delicious recipes from other sites including Lemon Crumb Loaf, Dulce de Leche Oatmeal Sandwich Cookies, and Spicy Honey Garlic Chicken!

So without further ado…we were assigned Big Rigs 'n Lil' Cookies! Be sure to hop over and get to know Kris and her delicious recipes! You'll even find that she's shared 20 Things About Me on her About Page. I learned we have a couple of things in common: 1) She can't start her day without coffee, and neither can I, and 2) She dislikes (nice word for HATES) temperatures below 20° degrees, I hear ya Kris…warmer temps = "Happy Lori" no doubt about it.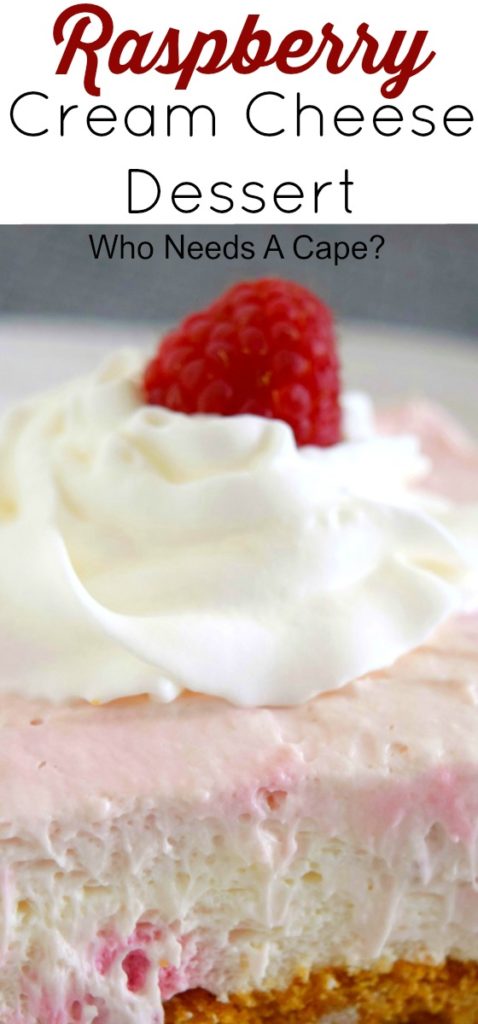 Now as you're scrolling through her site you'll find delicious recipes such as her Almost Like Granny's Chocolate & Peanut Butter Chip Cookies and Revolutionary Mac and Cheese. Both had me drooling but in the end, I opted to make her Raspberry Cream Cheese Dessert because my sweet tooth fell in love!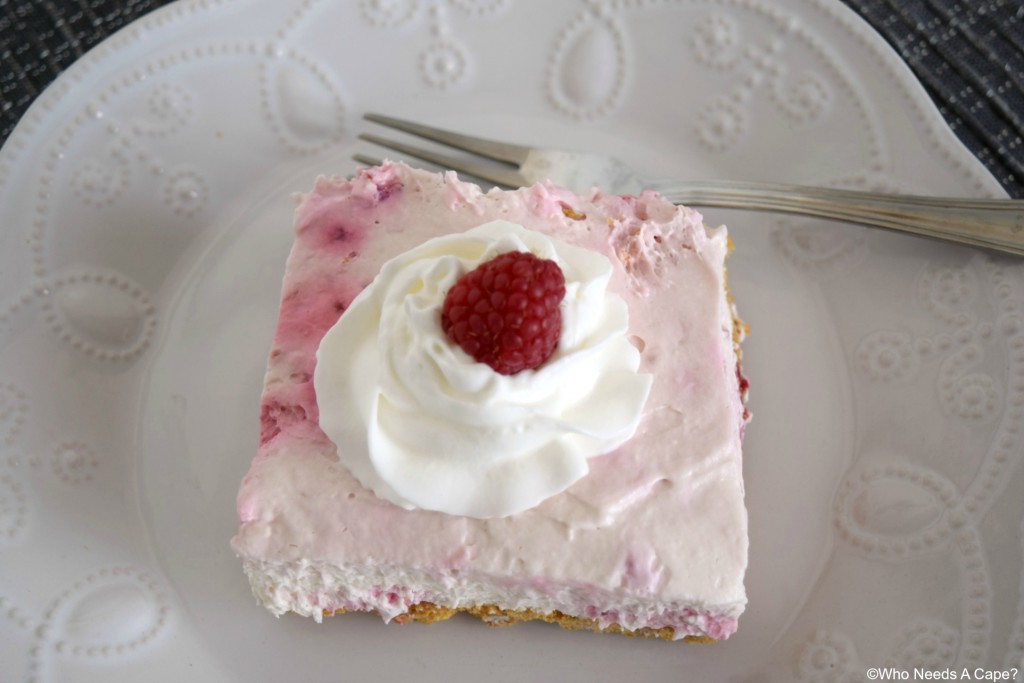 Now what Kris liked about this dessert and I completely agree is that it doesn't call for 4 packages of cream cheese like traditional cheesecake. It has a lighter texture but still the same creamy taste that makes it completely indulgent.
The other thing that I loved is that this is practically a no-bake dessert. Aside from the crust baking approximately 10 minutes, there's no baking. Perfect for warm weather because I hate heating up the kitchen. And if you know me you'll know I did a silent YES when I read it had no eggs in the ingredients! All in all the perfect dessert!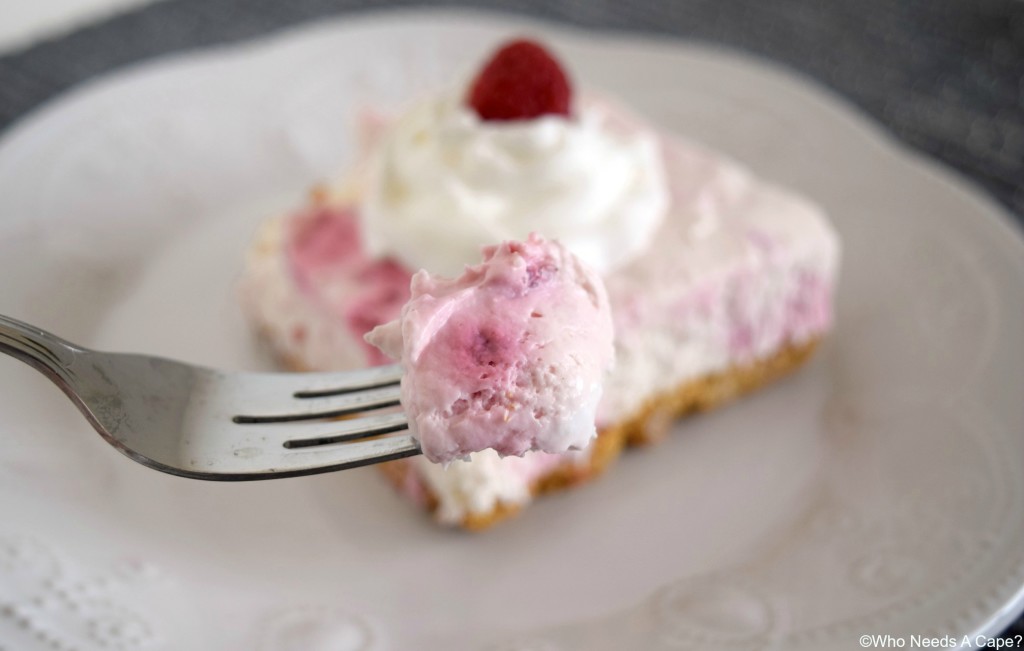 When I first made this dessert fresh raspberries at my grocery store were meh, they did not look good at all. So I opted to use thawed frozen raspberries which worked out great! But if you can get good fresh ones, by all means, use those! I hope you enjoy this dessert as much as I have, you must try!
Be sure to visit all the other Freaky Friday participating bloggers, they are listed below!
An Affair from the Heart – http://www.anaffairfromtheheart.com/
A Dish of Daily Life – http://www.adishofdailylife.com/
Aunt Bee's Recipes – http://www.auntbeesrecipes.com/
The Devilish Dish – http://thedevilishdish.blogspot.com/
Full Belly Sisters – http://fullbellysisters.blogspot.com/
Cooking on a Budget – http://pattyandersonsblog.blogspot.com/
A Kitchen Hoor's Adventures – http://www.akitchenhoorsadventures.com/
LeMoine Family Kitchen – http://www.lemoinefamilykitchen.com/
Life Currents – http://lifecurrents.dw2.net/
The Flavor Blender – http://www.theflavorbender.com/
The Foodie Affair – http://www.thefoodieaffair.com/
Wildflours Cottage Kitchen – http://wildflourskitchen.com/
Take Two Tapas – http://taketwotapas.com/
Belle of the Kitchen – http://belleofthekitchen.com/
Who Needs a Cape? – https://whoneedsacape.com/
Big Rigs 'n lil Cookies – http://www.bigrigsnlilcookies.com/
Pic Nic – http://picnicnz.blogspot.com/