Easy Crockpot Mongolian Beef is a flavor-packed meal from your slow cooker that's tender and delicious! This will be a family favorite after just one try!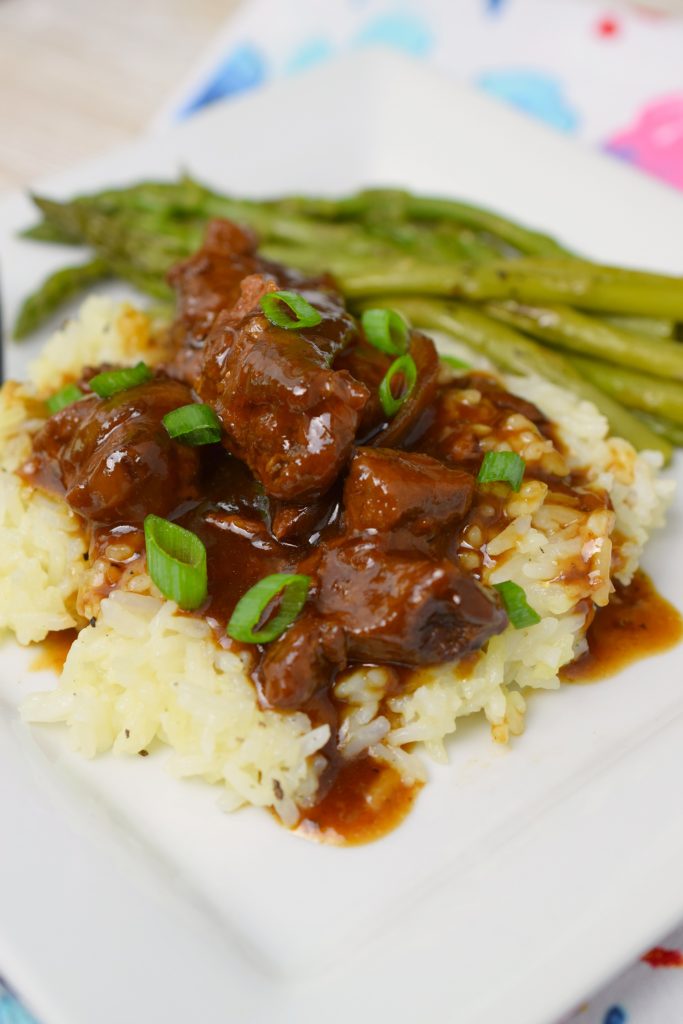 Easy Crockpot Mongolian Beef
Yup, dinner…its hard to get it all together every single night? Whether you have babies, toddlers, teens, work at home, stay at home or work away from the house dinner time is a struggle! It's my worst time you guys, I don't want to go home and stress about making dinner.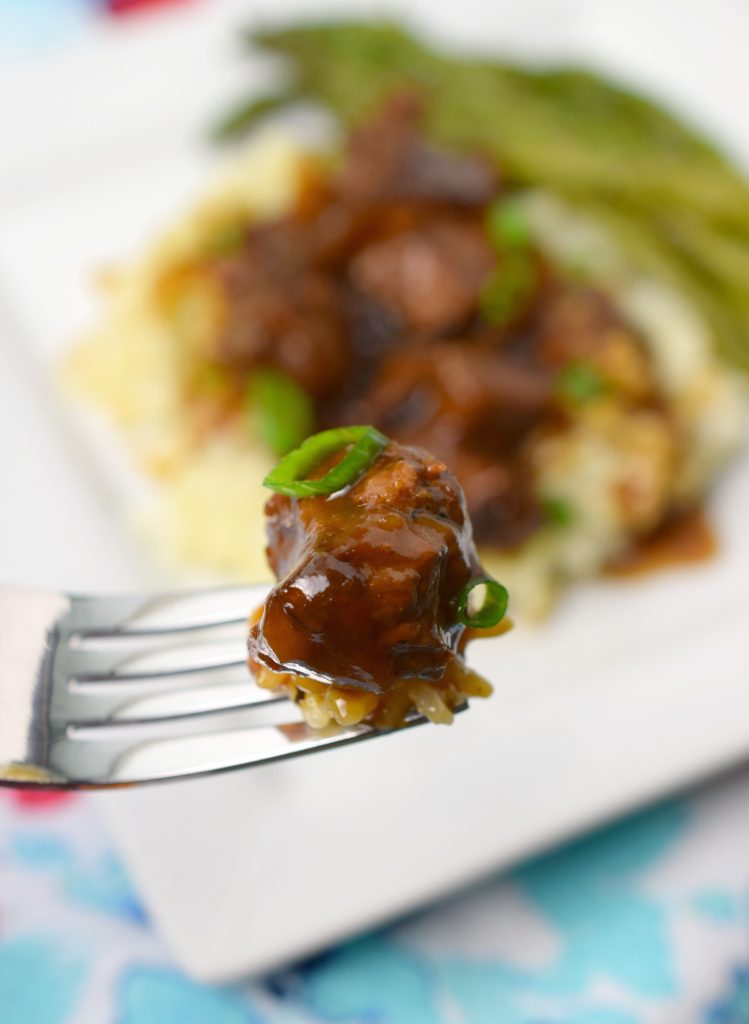 Two words – Freezer Meals!!! Have you tried them yet? I mean it's life-changing! We've included Easy Crockpot Mongolian Beef as part of our 40 Meals in 4 Hours. Dinner for over a month, yes you read that right!!! All of the meals get prepped in one afternoon! I LOVE FREEZER MEALS! Click HERE – you'll be wowed!
Easy Crockpot Mongolian Beef has tangy flavors that blend together to make a wonderfully flavored dish. Stew meat is the basis for this simple dinner. Trust me when I say this will be a dinner that goes into your menu rotation on a regular basis, it is truly a family favorite.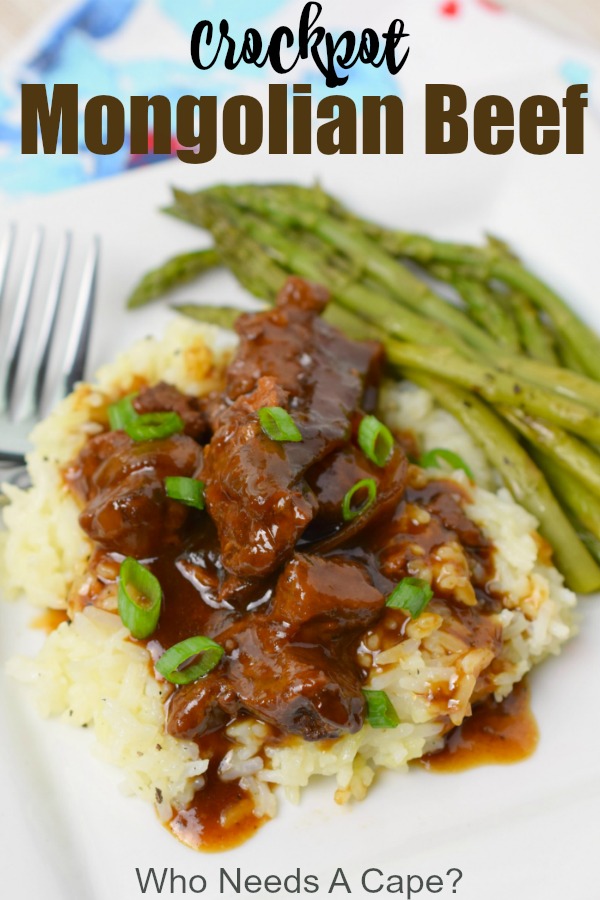 To Pin this recipe for later: CLICK HERE
Some tips I have for making Easy Crockpot Mongolian Beef: 
If I am not preparing this as a freezer meal, I brown the beef prior to adding it to the slow cooker.
This recipe easily doubles to feed a larger family.
Like a thicker sauce? Simply stir in a cornstarch & water mixture 30 minutes prior to the end of cook time.
Spice it up with some red pepper flakes if desired.
Serve with rice and veggies.
Use low-sodium soy sauce, you don't lose any flavor!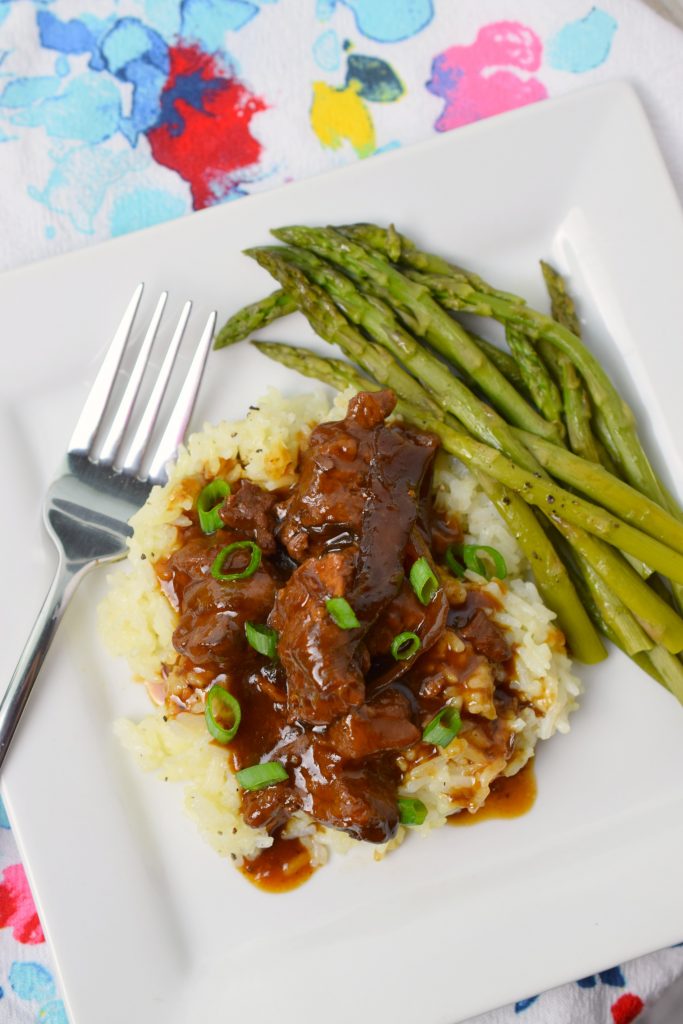 Other great slow cooker dishes to try: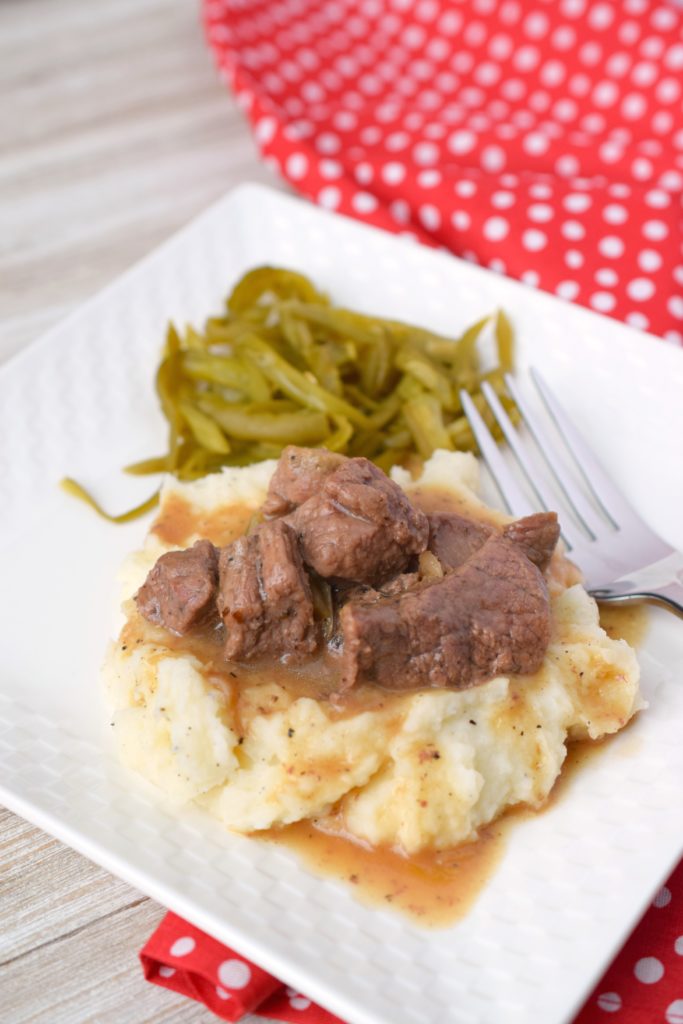 Easy Crockpot Mongolian Beef
Ingredients
1 lb. stew meat
2 t olive oil
1 onion, thickly sliced
1 T minced garlic
1/2 cup soy sauce
1/2 cup water
1/2 cup brown sugar
1/2 t minced ginger
1/2 cup hoisin sauce
Instructions
Heat oil oil non stick pan. Brown stew meat until browned on all sides. Transfer to slow cooker and add all other ingredients. Place lid on slow cooker and cook on low for 6 hours or high for 4 hours. If thicker sauce is desired stir in a mixture of 1 tablespoon cornstarch and 1/4 cup water 30 minutes prior to serving.
Notes
FREEZER instructions: Place all ingredients in gallon sized ziplock freezer bag. Seal bag tightly. Place in freezer until ready to use. Remove bag night before cooking and place in refrigerator. Dump contents into slow cooker, cook on high 4 hours or low 6 hours.
https://whoneedsacape.com/2012/11/easy-crockpot-mongolian-beef/
Recipe adapted from Allrecipes