No Bake Chocolate Cherry Cheesecake Parfait has layer upon layer of deliciousness! A dessert that's ready in a snap, perfect for summer parties.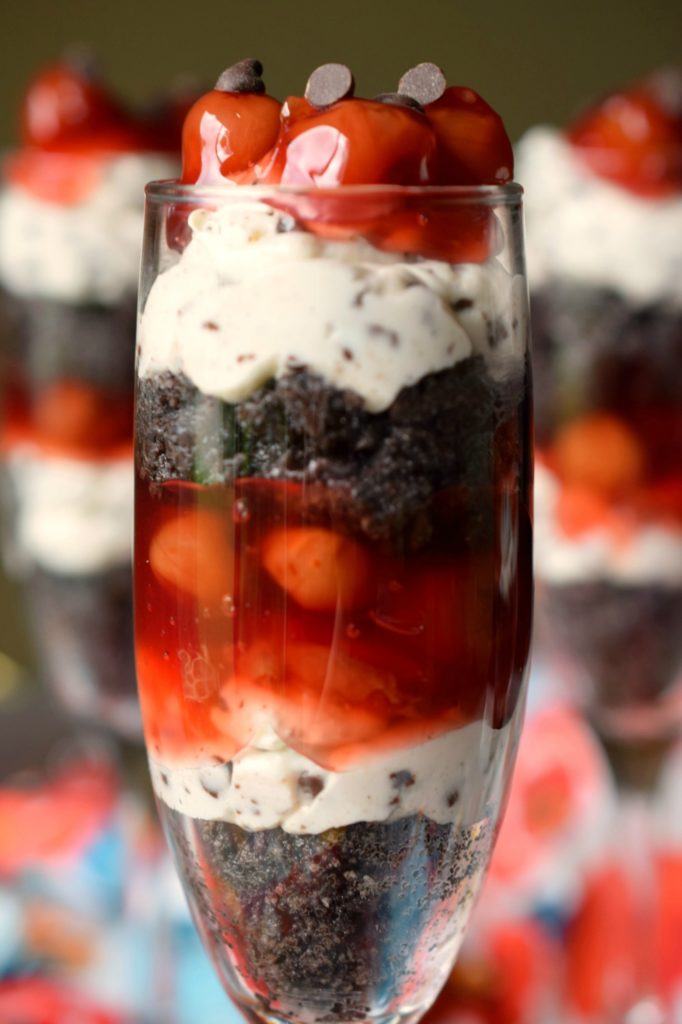 No Bake Chocolate Cherry Cheesecake Parfait
One of my favorite blogging events has rolled around again, yes FREAKY FRIDAY! This is always such a great time with some of our blogger buddies.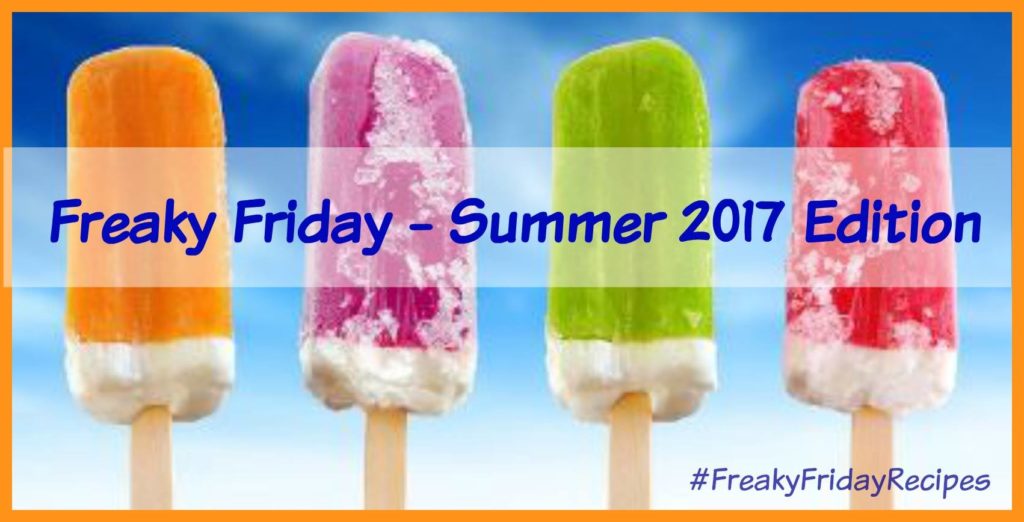 This is a blogging event where you are assigned a fellow blogger secretly. You choose a recipe from their website and make it for your site. Everyone gets revealed at the same time, you surprise another blogger with your creation and someone else surprises you with what they chose to make from your site! FUN FUN FUN!
I love participating in this event and am pleased to present the recipe that I chose from my assigned blogger. I present to you:
No Bake Chocolate Cherry Cheesecake Parfait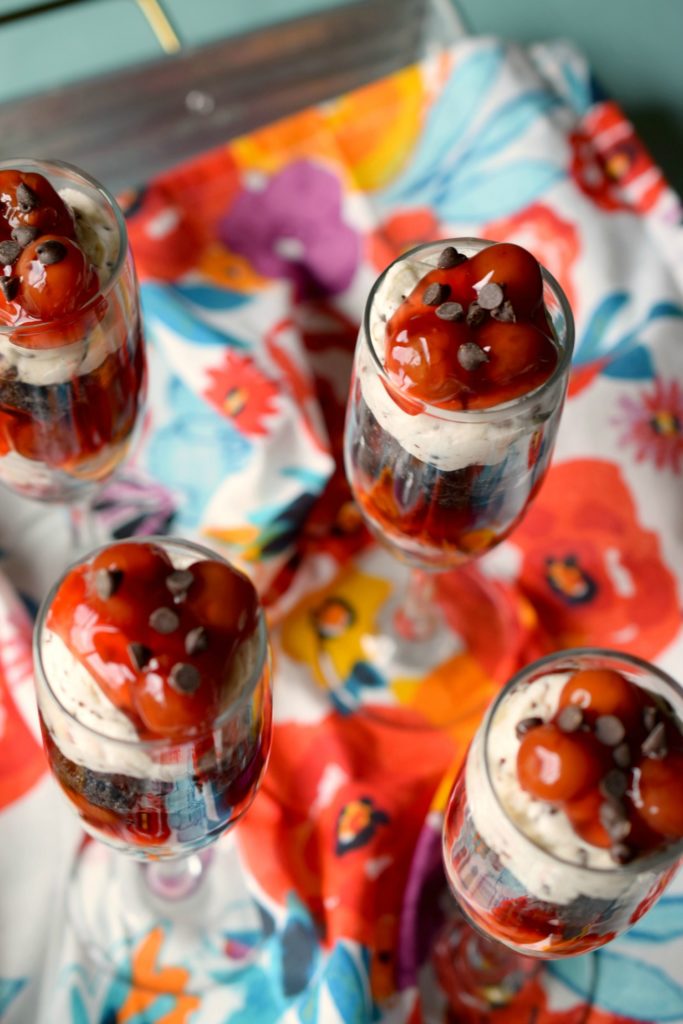 This tasty creation is from A DISH OF DAILY LIFE run by Michelle a talented foodie friend I've gotten to know over the years. First off I can tell you a bit about Michelle without even reading her bio. She's one busy lady with an active family, she runs multiple businesses and is a HUGE pet lover. And she can cook! You can see Michelle's version of this dessert by clicking HERE.
When I started browsing through her repertoire of recipes I instantly knew I had to make this no bake treat for a couple of reasons.
July…enough said. I hate heating up my kitchen!
 I love chocolate, cherries & cheesecake so DUH and
I've been drooling over her pics of this dessert for years on social media, so there!
Although I was also certainly tempted by her: Lemon Chicken Orzo Soup and Homemade Refried Beans…dessert though ultimately stole my attention.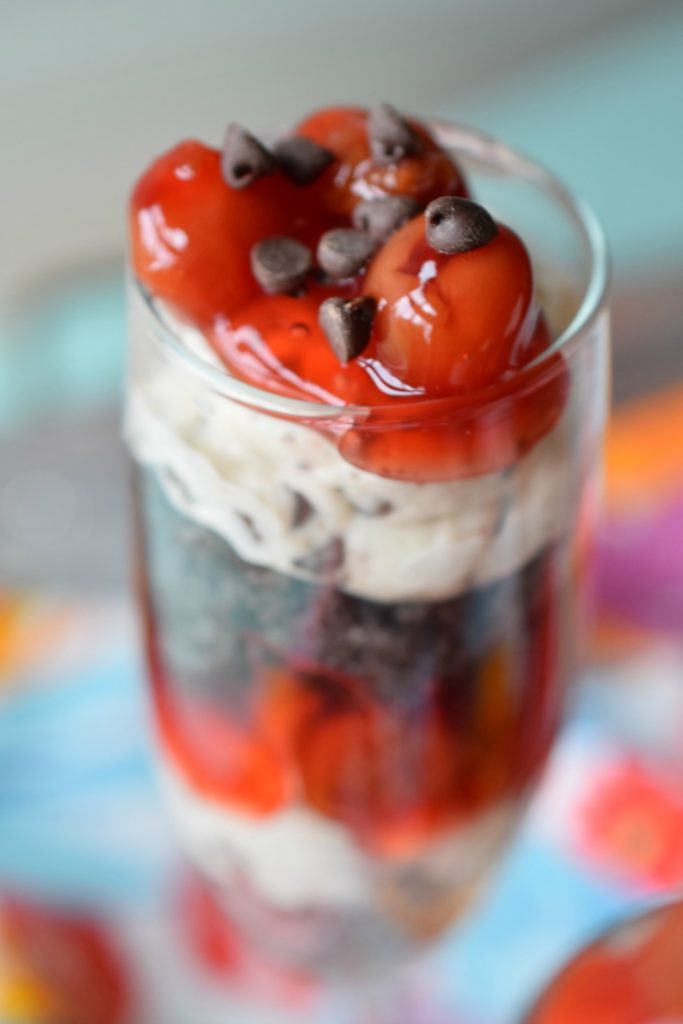 We love no bake desserts at our house, so I knew that No Bake Chocolate Cherry Cheesecake Parfaits would be a winner. And it was!!! You have 3 basic layers all delicious on their own but combined…AMAZING!!!! There's the OREO cookie layer (what's not to love there?) next the chocolate chip cream cheese layer (again…what's not to love?) and finally, the cherry pie filling layer!  I'll just say these disappeared FAST, FAST, FAST!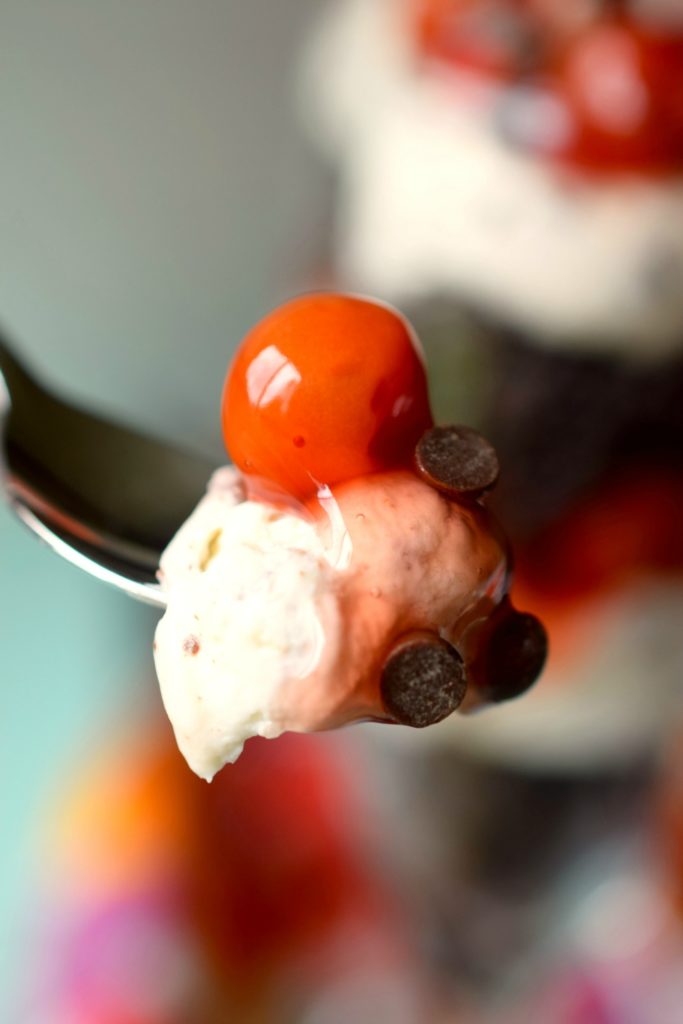 Michelle made these in darling pint mason jars. I opted for fluted glasses, use whatever you desire or have on hand the lovely layers will pop no matter what you use. Enjoy!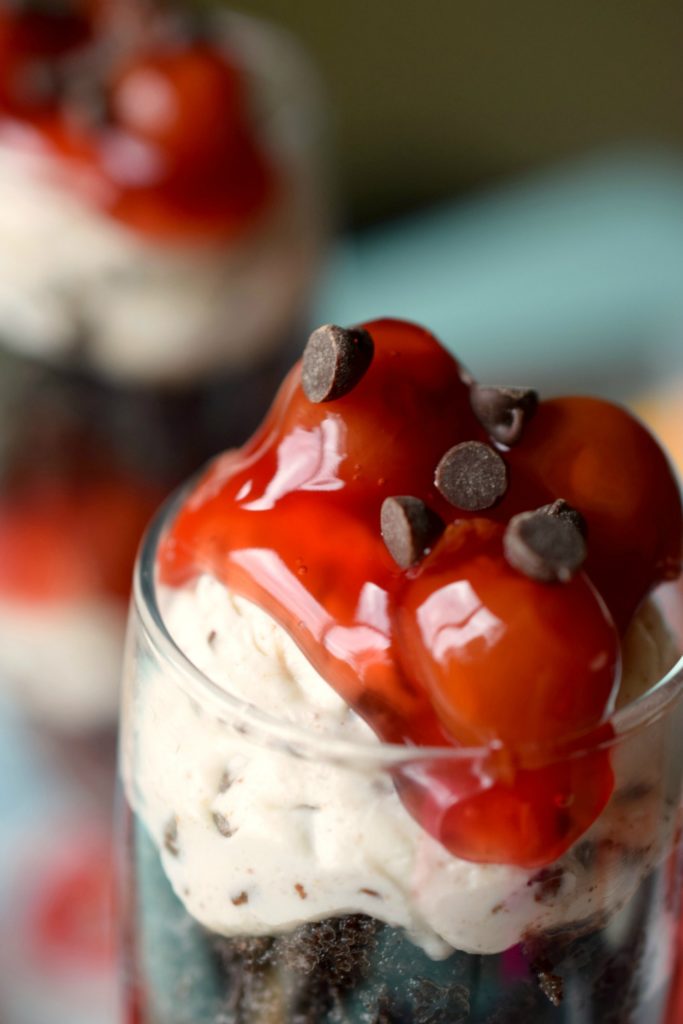 Other amazing recipes from previous Freaky Friday events:
Be sure to scroll down for all the amazing creations from our blogging friends! You don't want to miss any of the deliciousness!!!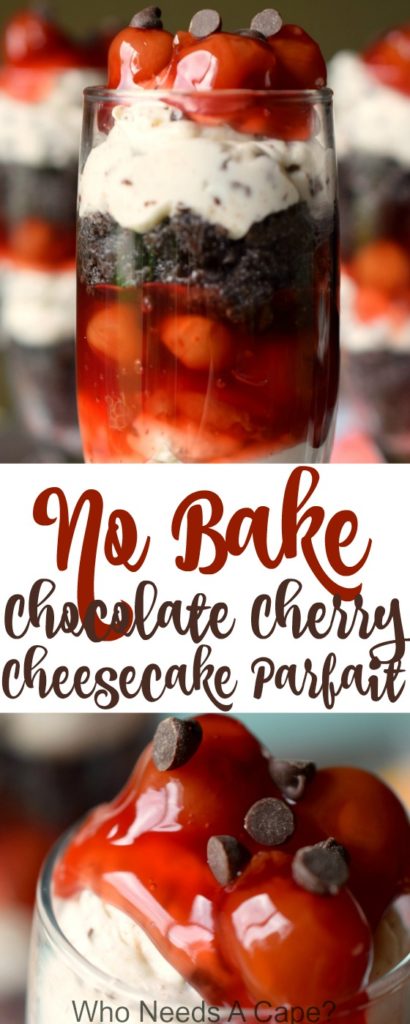 #FreakyFridayRecipe Summer 2017 Edition
A Dish of Daily Life – Mexican Black Beans
An Affair from the Heart –Deconstructed Guacamole Salad
A Kitchen Hoor's Adventures – Homemade Strawberry Frozen Yogurt Popsicles
Aunt Bee's Recipes – P.F. Chang's Lettuce Wrap Salad
Belle of the Kitchen – Crock Pot Honey Sriracha Meatballs
Bowl Me Over – Grilled Shrimp Nicoise Salad
The Devilish Dish – Southwestern Coleslaw
The Flavor Blender – Creamy Frozen Margarita Pie Slice with a Pretzel Crust
Full Belly Sisters – Bacon Scallion Deviled Eggs
The Foodie Affair – New Zealand Bacon and Egg Pie
Honey & Birch – Grilled Guacamole
Hostess at Heart – Easy Oven-Baked Chicken Fajitas
Lemoine Family Recipes – Easy Peach Dumplings
Lisa's Dinnertime Dish – Tortellini Caprese Salad
PicNic – Oreo Scones
PlatterTalk – Black Bean and Roasted Corn Chowder
Seduction in the Kitchen – Peach Sweet Tea
Take Two Tapas – Spicy Margarita Shrimp Skewers
Who Needs a Cape? – No Bake Chocolate Cherry Cheesecake Parfait

Follow us on Pinterest!