Creamy Pineapple Pretzel Dessert is an easy dessert that you can whip up in no time at all. Cool, creamy and refreshing, great for summer or holidays!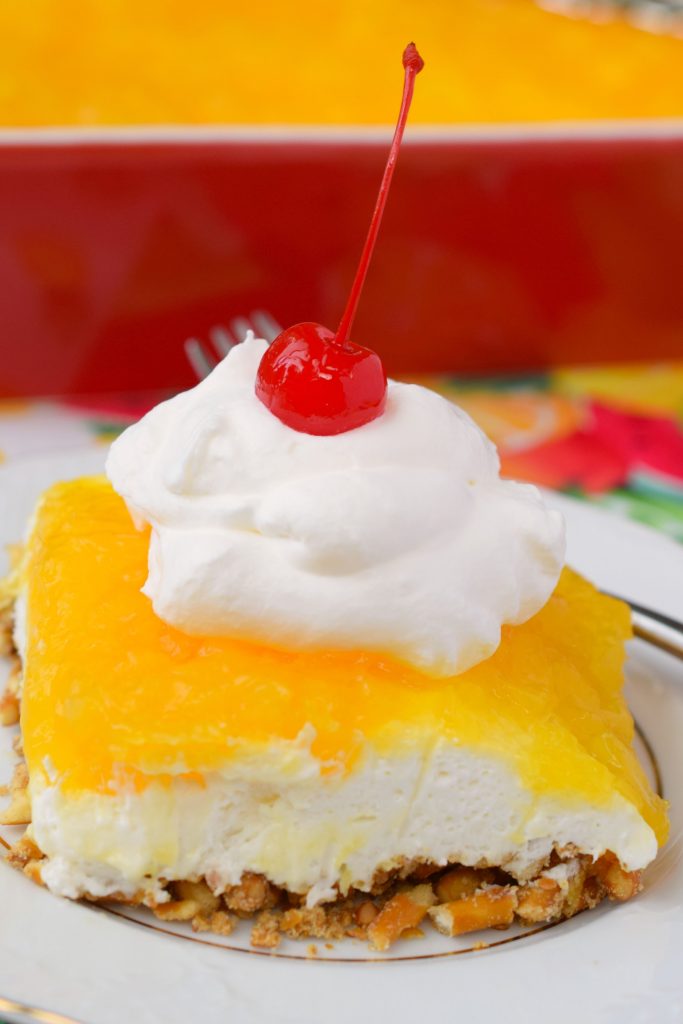 Creamy Pineapple Pretzel Dessert
Creamy Pineapple Pretzel Dessert is such a wonderful summery dessert! I can't say how quickly my kids gobbled this up, pretty much in record time. If you've been following us for some time, you'll notice a trend on Who Needs A Cape?, we enjoy delicious yet EASY recipes. Recipes that in turn provide us more time to do other things, not slaving over the stove. Now that's not to say we sacrifice taste; no ma'am, we love to eat great food and our posts prove it.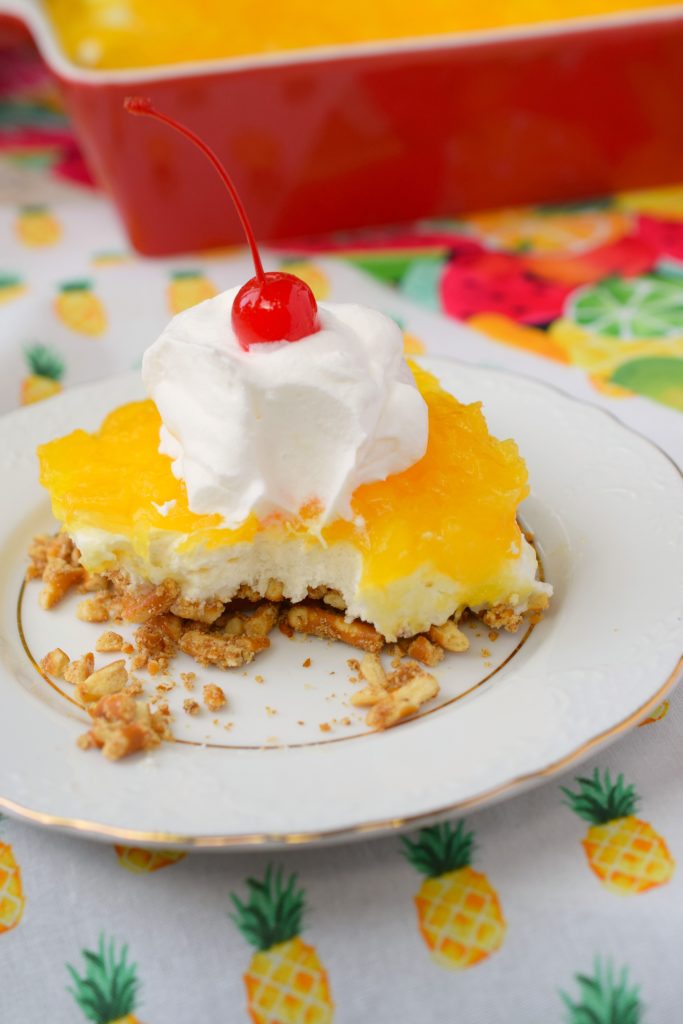 Now I decided – on what was the hottest day of our summer so far – that I had a sweet tooth. What I also decided was that this recipe sounded perfect to whip up early in the day before the heat set in and then it would be chilling away in the refrigerator until dessert time. The other wonderful thing was that I had everything I needed to make this except for the Cool-Whip, so I added that to my list and off I went to Kroger before it got any hotter. Once home, I set to work. Bonus … only has 10 minutes bake time in the oven, barely enough to inch the thermostat upward.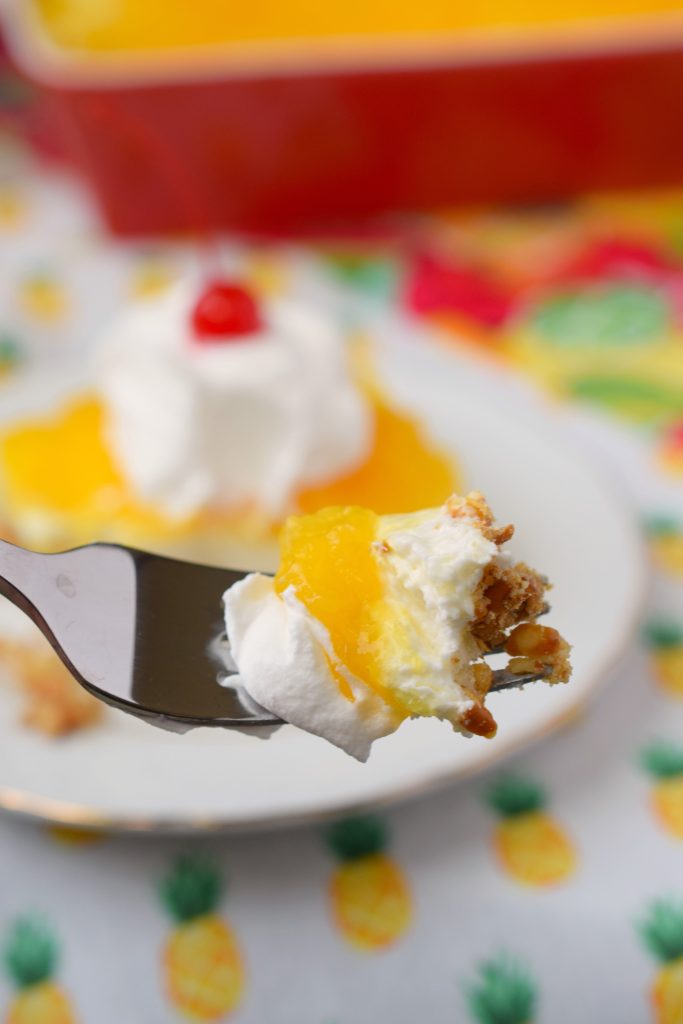 Now the original recipe that I semi-based this off of was found on Allrecipes.com, but I have to tell you I modified a lot. Half the amount of butter, sugar, and pineapple, and guess what? We didn't miss it!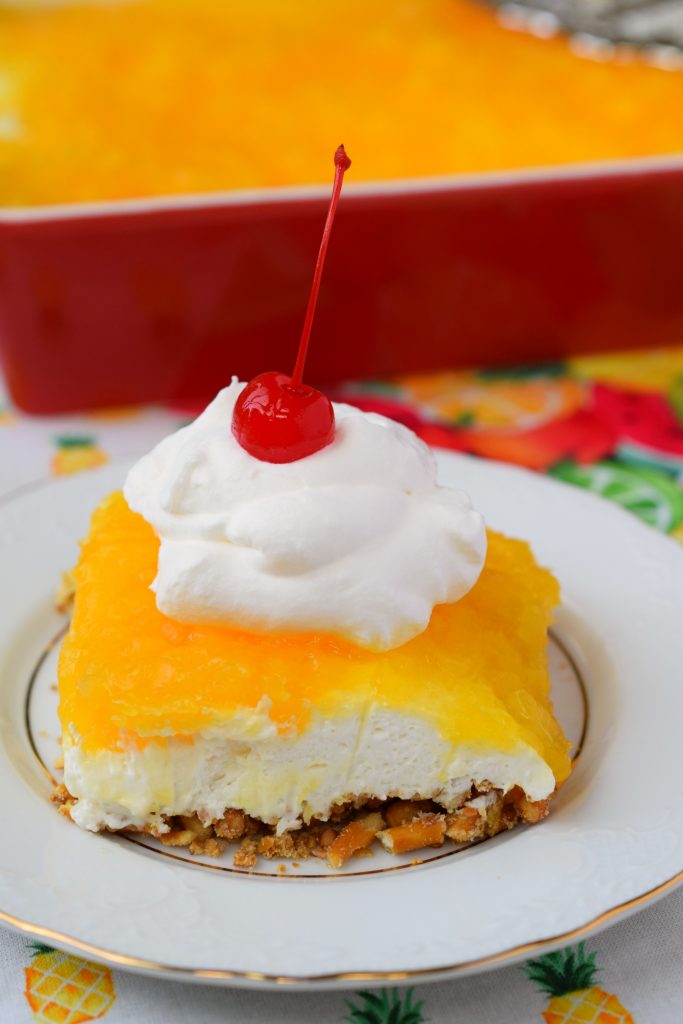 If you'd like to add additional sugar so it is sweeter, by all means. Also by using less butter, the pretzel crust is a bit more crumbly and chunky, add in additional butter if you want a solid crust. Basically, do what makes you happy. So next time you need a fast, delicious and simple dessert, do try our Creamy Pineapple Pretzel Dessert!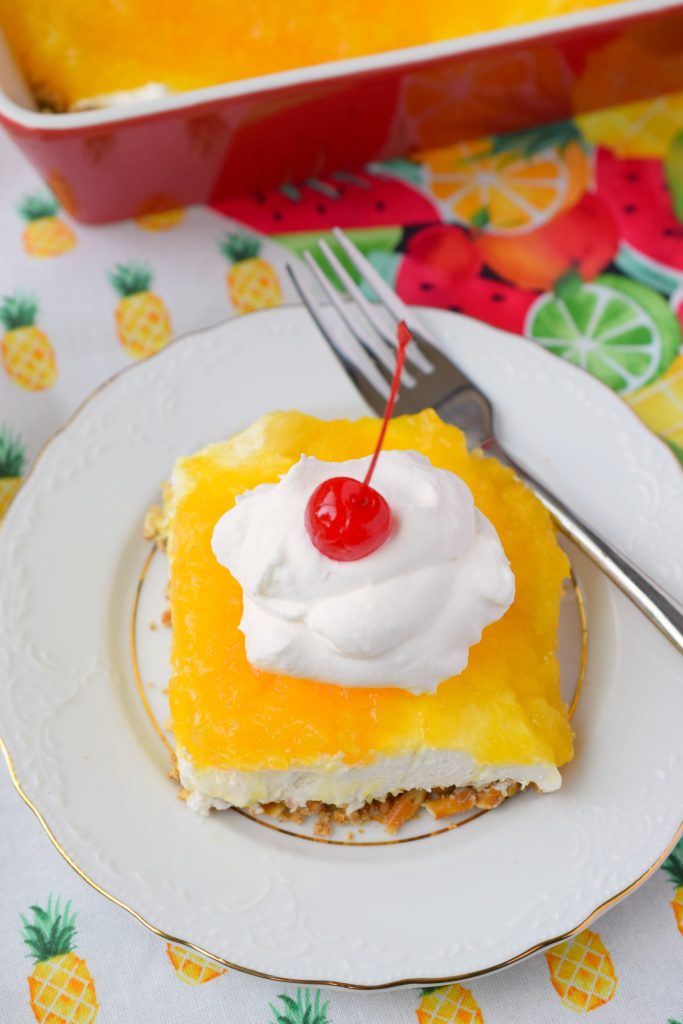 Other desserts perfect for summer: