Deliciously simple to prepare, you'll love No Bake Caramel Cheesecake Dessert. Light, fluffy and ooey gooey good, this dessert is a winner!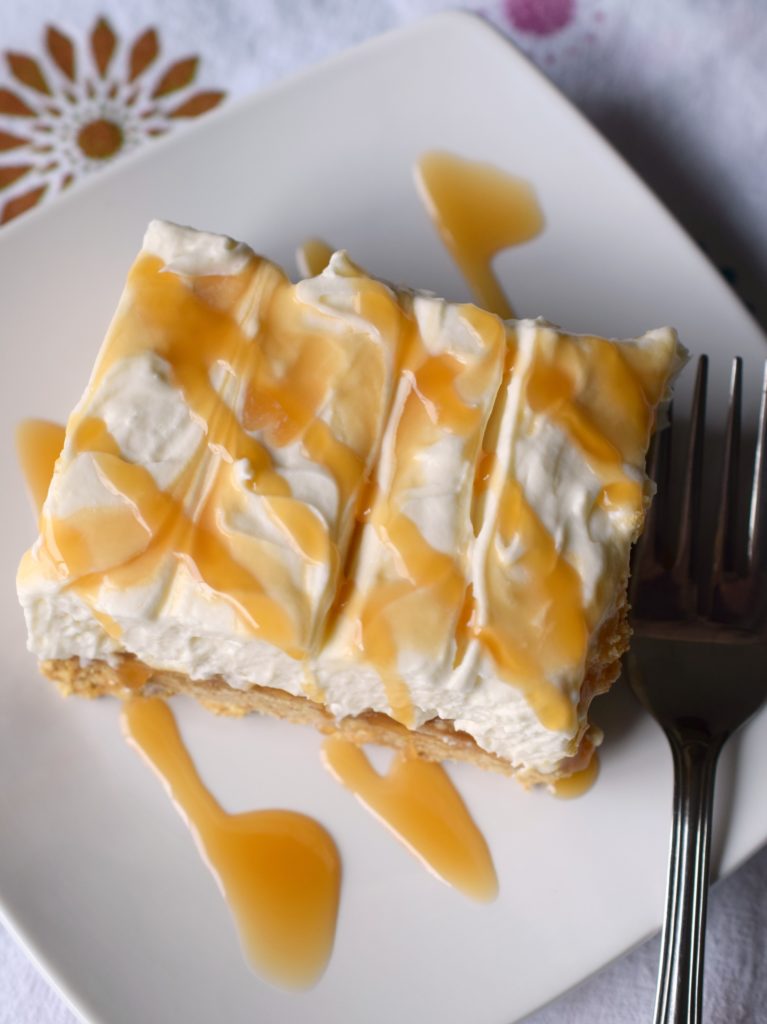 No Bake Caramel Cheesecake Dessert
Ready for a super simple dessert recipe? Okay, so I totally love a light and fluffy homemade cheesecake. In fact, cheesecake has been one of my very favorite desserts pretty much since I can remember caring about food. I can make delicious cheesecakes, I really can. But…most of the time I make the "cheater" style cheesecake desserts as I call them.
Now there's nothing wrong with a "cheater" cheesecake dessert, far from it. They are wonderful especially in the middle of summer when the very last thing I want to do is turn on my oven but yet I want a cool and creamy cheesecakeish dessert.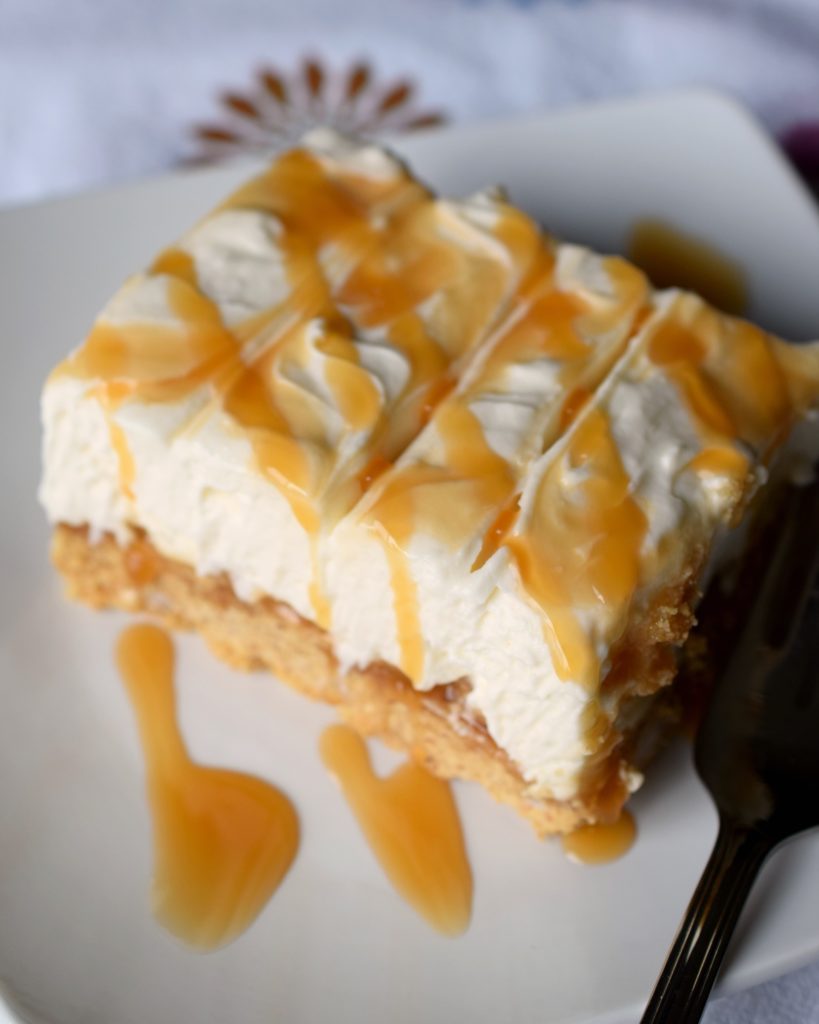 This one is especially easy, trust me. If you aren't very confident in the kitchen, and we all started there, you can make this No Bake Caramel Cheesecake Dessert…yes you can! There are a couple easy ingredients that I used in this dessert to make it super simple.
I used store-bought already pre-crushed graham crackers…yes I could have crushed them myself and I almost always do. Buying the pre-crushed allowed me to literally throw this dessert together in a matter of a few minutes and also saved time doing additional dishes! Gotta love that right?
The next ingredient that I bought as a time-saver is caramel ice cream topping in a squeeze bottle. It made drizzling that lusciousness over the top of the cheesecake mixture easy-peasy!
Now of course if you look in the pantry and have a jar of caramel ice cream topping, by all means, use that. No matter what you use, it'll be good, that I can assure you!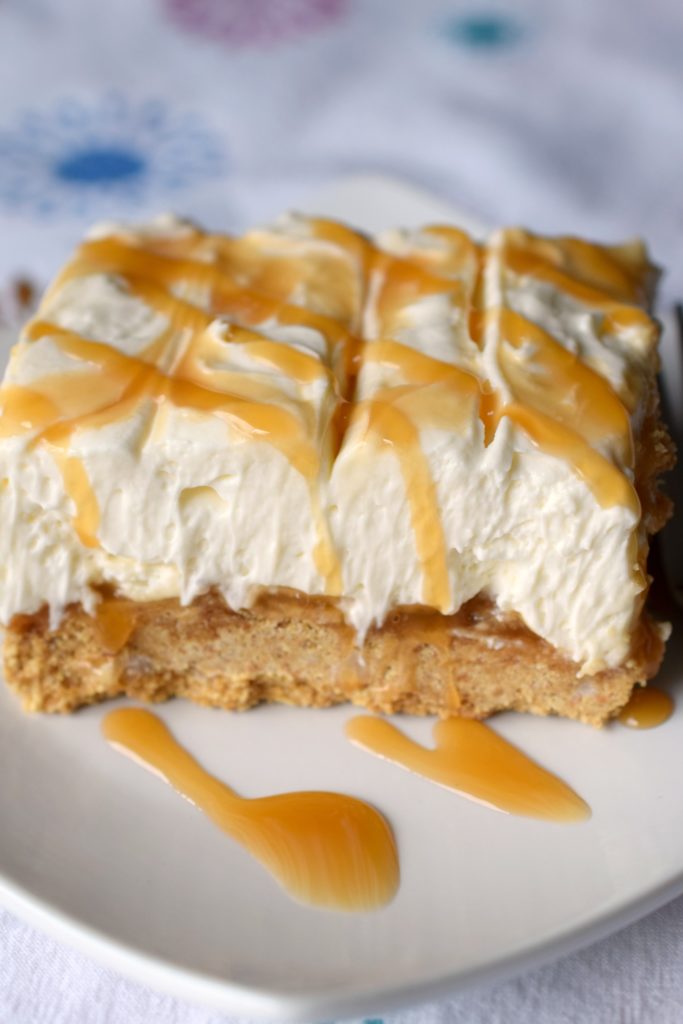 ---
 

Other delicious no-bake treats: