Layered Peanut Butter Cheesecake Brownies can only be described as amazing! Simple to prepare with layers of deliciousness, you'll love the flavor combo.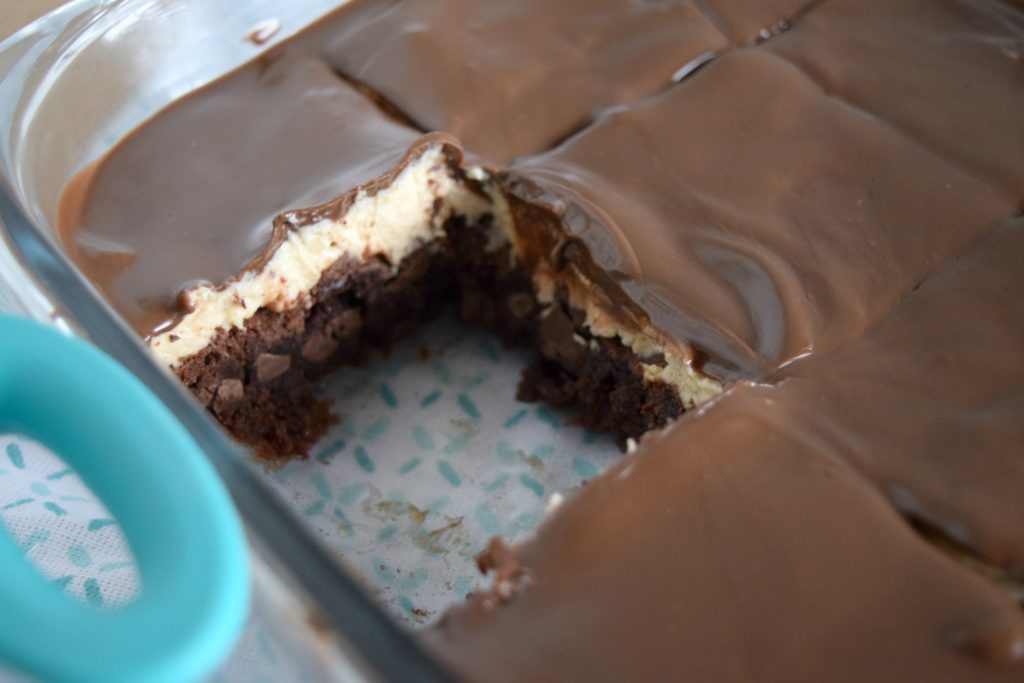 This shop has been compensated by Collective Bias, Inc. and its advertiser. All opinions are mine alone. #mixinmoments #CollectiveBias
Layered Peanut Butter Cheesecake Brownies
One word to describe our summer thus far…HECTIC! Usually, our summers are a time of relaxation and a break from the routine of school days. A time to just regroup and enjoy the season. This year though we've been full-steam ahead since the beginning of June.
Out of the blue, we found a house that was perfect for our family and we moved ahead with purchasing it rather quickly. The process has gone smoothly which is great but has left us with a summer of organizing, packing, planning and getting ready to move. Good news is the move is happening this week so the hard parts will soon be behind us.
Now that's not to say that we haven't still enjoyed any part of this summer. It has been a bit of a juggling act squeezing in fun times around all the work that presented itself.
A couple of the most exciting parts of this summer have been 2 visits from long-lost cousins of mine. Haven't visited with either of them in over 20 years and as luck would have it both traveled to Michigan this summer and smack dab in the middle of our packing. I already had most of my kitchen packed up but I wanted to make something yummy for their visits. Luckily I'd stocked up on some time-saving Nestle Toll House Baking Mixes while shopping at Meijer recently.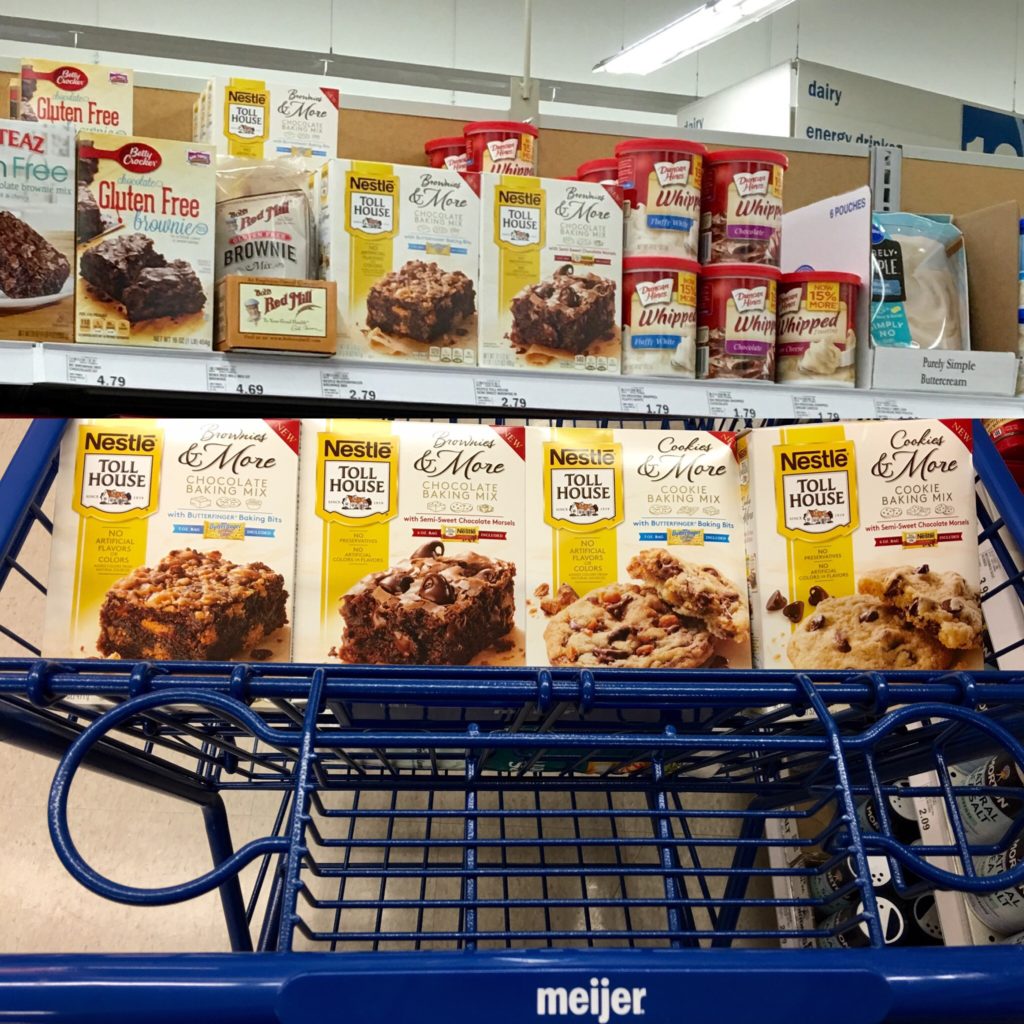 Nestle Toll House Baking Mixes come in 2 forms: Cookies & More and Brownies & More. Now you may be wondering what the "More" part consists of and let me tell you the "More" is either beloved Nestle Toll House Semi-Sweet Chocolate Morsels or Butterfingers Baking Bits…YUM!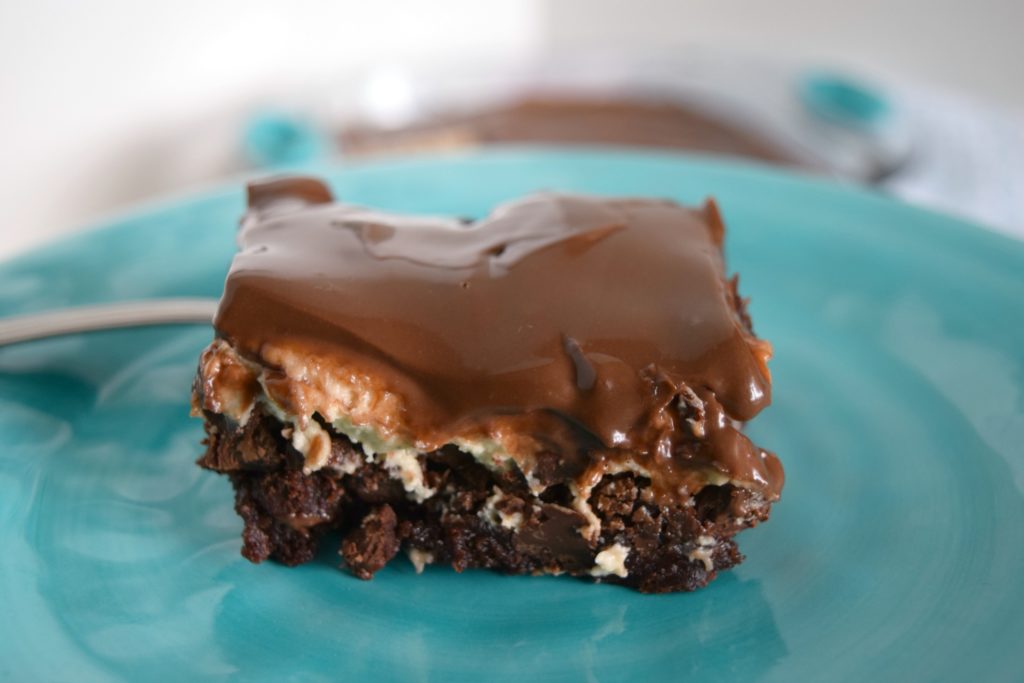 These mixes are a huge time saver and can be the basis for so many versatile dessert creations. With over 75 years of baking experience, you know Nestle Toll House Baking Mixes are going to be AMAZING!
For one of the family visits, I created these seriously scrumptious Layered Peanut Butter Cheesecake Brownies using Nestle Toll House Brownies & More Baking Mix with Semi-Sweet Chocolate Morsels. A 3 step dessert that wowed but got me in and out of the kitchen quickly.
This mix allowed me to put my own special touch on the dessert by adding the creamy peanut butter cheesecake layer and topping. I felt like I created a dessert from scratch thanks to Nestle Toll House Baking Mixes.

Such a simple dessert to prepare, Step #1: prepare the brownie portion according to package directions. Allow the brownies to cool then Step #2: whip up an easy peanut butter cream cheese layer. For the final addition and Step #3: squeeze on some chocolate fudge sauce. I used the type that hardens after applying.
If you really want to add a decadent finishing touch…add a scoop of ice cream or whipped cream! NOM!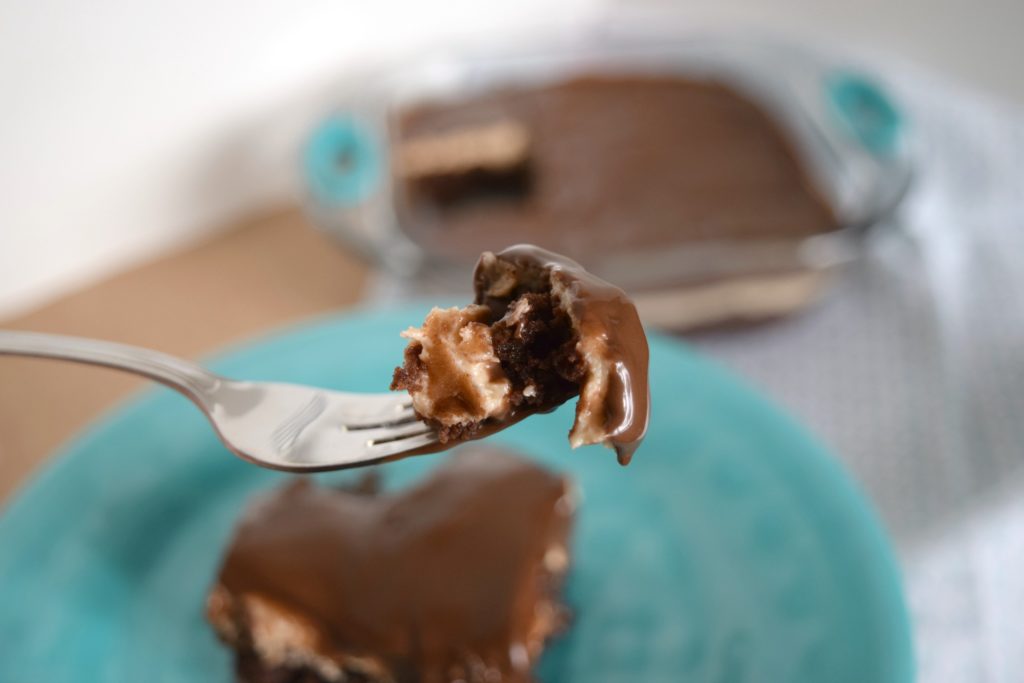 Give Nestle Toll House Baking Mixes, a try next time you need a dessert with some wow factor in a snap! You can find them in the baking aisle at Meijer stores. They are seriously good, the pan was licked clean at our family gathering.
Visit Nestle: Instagram | Twitter | YouTube 
Sweet tooth? Here's more deliciousness:


Follow us on Pinterest!