Brownies infused with Amaretto liqueur and topped with Cherry Amaretto Frosting are a decadent adult treat that will knock your socks off. They are amazing!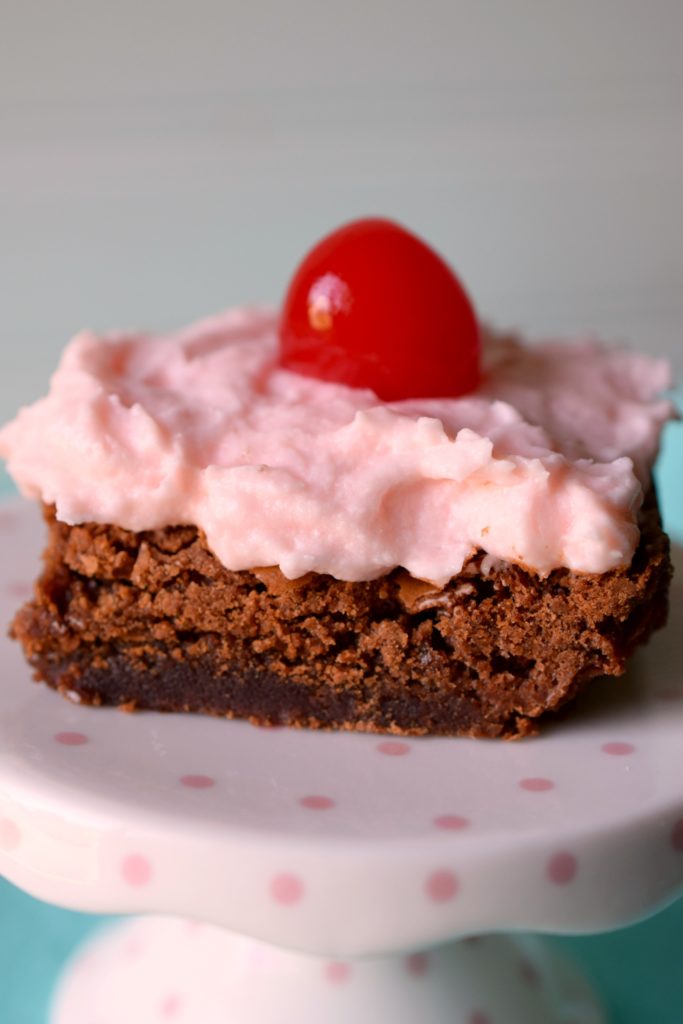 Oh do I have a treat for you today! 7 Amazing Desserts including our very own Cherry Amaretto Frosted Brownies which we are debuting. A few months have passed since we've gotten together with a group of our blogging friends who focus on one food theme and all post the same day. I personally look forward to these events because it brings a bunch of talented foodies together and for you its a win-win because in one post you'll find links to other delicious dishes from our friends…no need to look any further if you are hoping for some delicious desserts.
Heather and myself recently returned from a cruise and ate like goddesses. One of my favorite parts of the sit down dinner each night was dessert, I got SPOILED ordering a Warm Melting Chocolate Cake which is beyond decadent. At home I don't make fancy desserts most of the time, brownies are comfort food and I have no shame in saying they are one of my go-to "easy" desserts. Cherry Amaretto Frosted Brownies are an adult treat, give the kids something else tonight these have a boozy deliciousness through and through.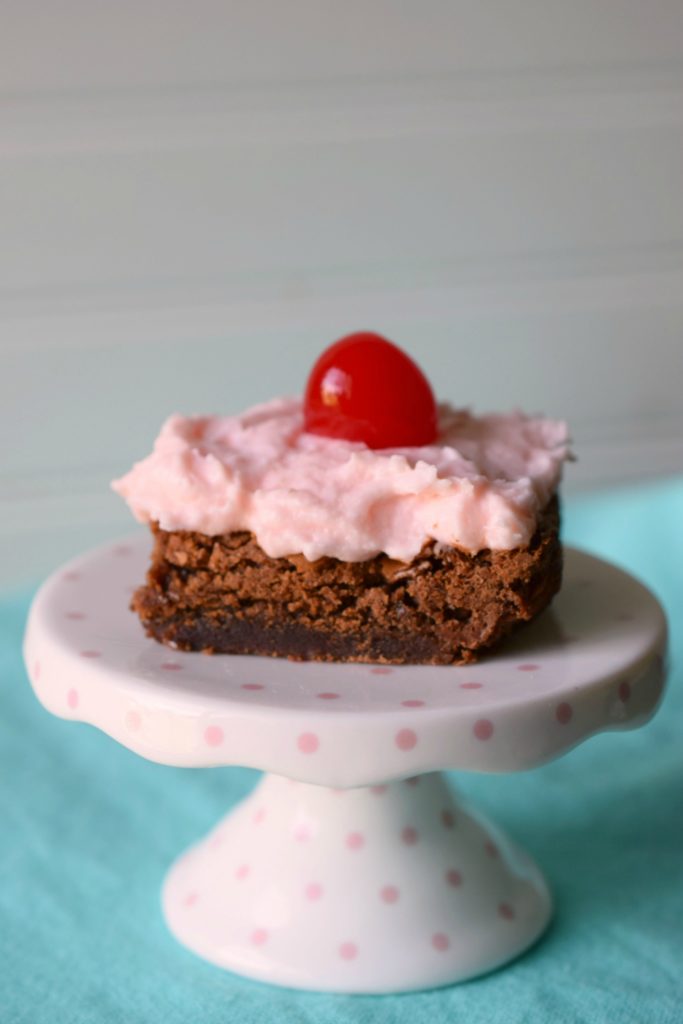 Amaretto is one of my favorite liqueuers, have you tried my Amaretto Aloha Cocktail?  DELISH!  I love the flavor even though I'm not a fan of almonds in general. I know…weird, right? Infusing brownies with Amaretto is easy, just mix it into the batter. Here's my disclaimer…of course you can make brownies from scratch, I do frequently I really do, BUT…a boxed mix is FINE FINE FINE. Now for the frosting, I added in a bit more Amaretto and just a smidge of cherry juice from a jar of maraschino cherries. Of course you can top the brownies with a maraschino cherry too…and BAM you are done!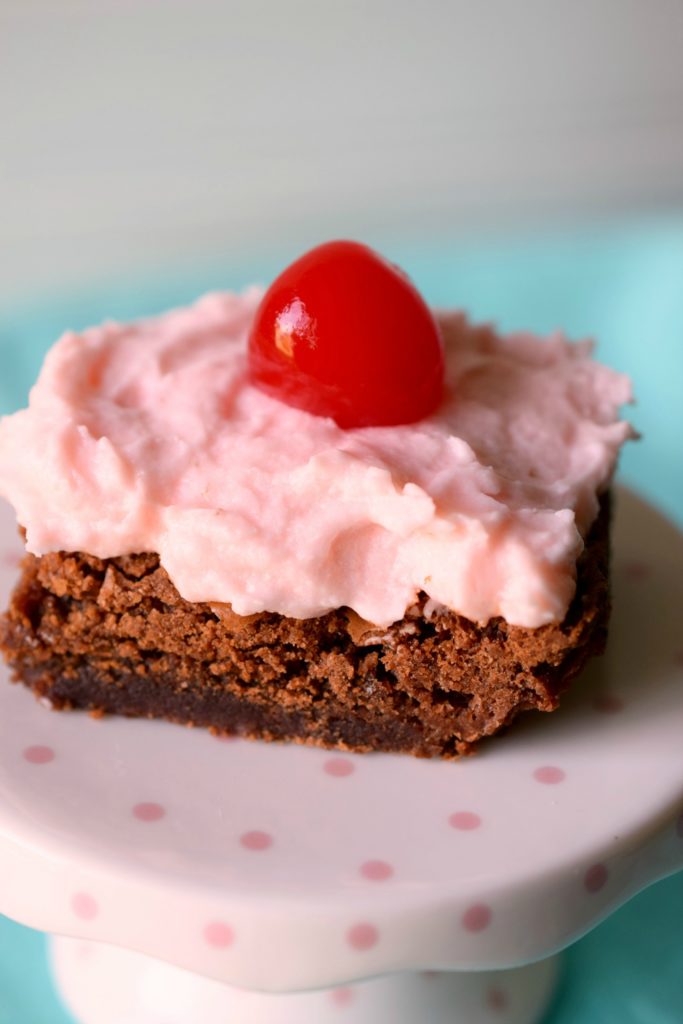 Now that we've talked about these delicious brownies, you simply must scroll all the way down to the bottom of this post and check out all of the other amazing desserts from my blogging friends. In fact, click on each one and check them out, I promise that you will not be disappointed! Desserts are my friend, I will not steer you wrong! <3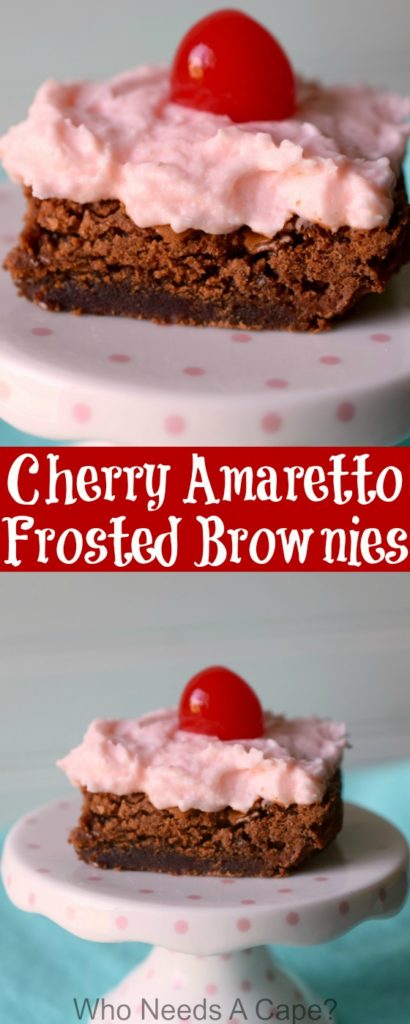 Check out all the other AMAZING Dessert recipes below from bloggers who took part in our Challenge!