Rustic Chicken Slow Cooker Stew, a hearty dish that the whole family will enjoy. Tender chicken, carrots, potatoes in a thick sauce, the perfect combination.

Rustic Chicken Slow Cooker Stew
It's been a harsh winter here in Michigan, a lot more snow & cold than we are accustomed to in these parts. To combat the extra cold temps, comfort foods have taken a footing in our household. Take this Rustic Chicken Slow Cooker Stew for example; hearty, satisfying and easy-peasy thanks to your good old slow cooker!
This was one of my personal favorite dishes from my "7 Meals in 1 Hour" slow cooker/freezer meals post, click HERE to check out all of the recipes!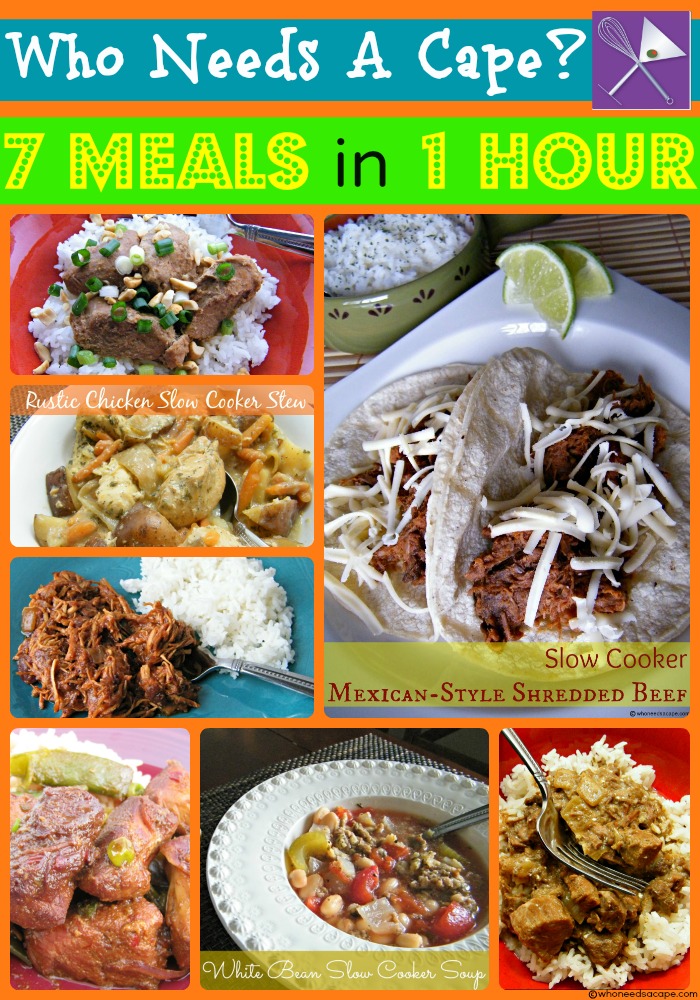 This isn't a very saucy dish, there's just enough sauce that it coats the chicken and veggies nicely. If you'd like a saucier dish, add more liquids at the end. Pair alongside a glass of white wine, some fluffy biscuits and try to forget the freezing temps and piles of snow (at least for dinner time)!
Please note: If you are prepping this dish for a freezer meal, I chose not to freeze the potatoes. This is just my personal preference.

Other great slow cooker meals:
Even more slow cooker dinner inspiration:
Slow Cooker Creamy Chicken & Bacon Sliders
Creamy Slow Cooker Hash Brown & Sausage Soup