Dinner is on the table in no time with The Easiest Pressure Cooker Teriyaki Salmon. Full of flavor and easy to prepare, a fantastic meal!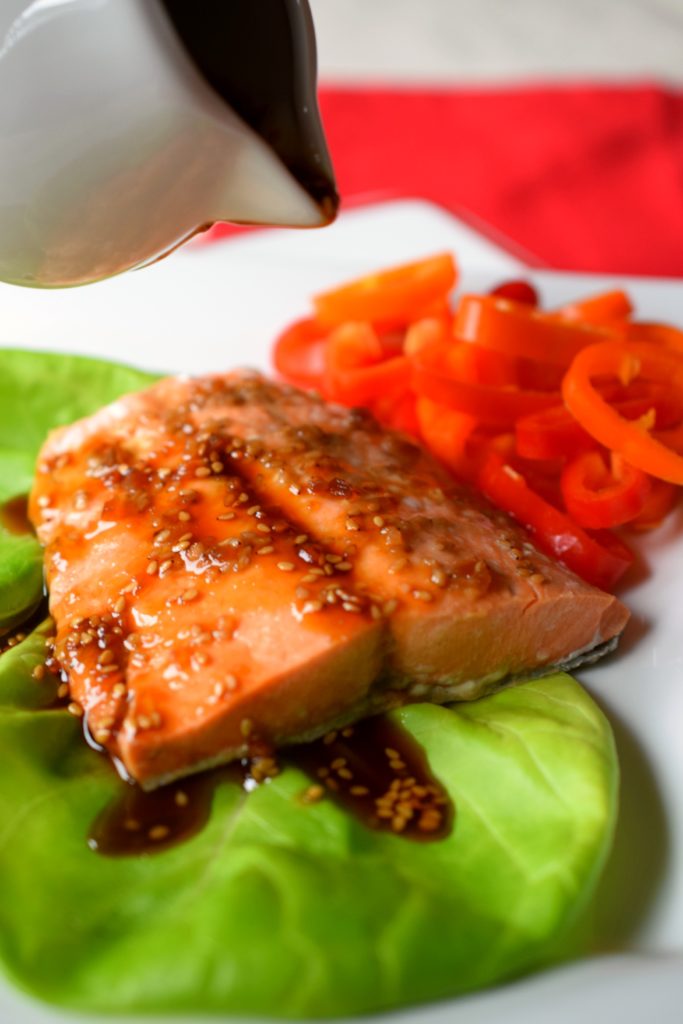 Have you ever prepared a dish and then calculated in your head how long before it would be appropriate to make it again? I can't be the only one who does this, right? Take for example this amazing salmon, I refer to it as The Easiest Pressure Cooker Teriyaki Salmon, because it truly is! The flavor is spot on, the ease of preparation is perfect for any night of the week and it was a hit with my husband and my teenage son. So yes, I found myself calculating when I could pop it into my mean rotation again. It will be soon, I know that for a fact.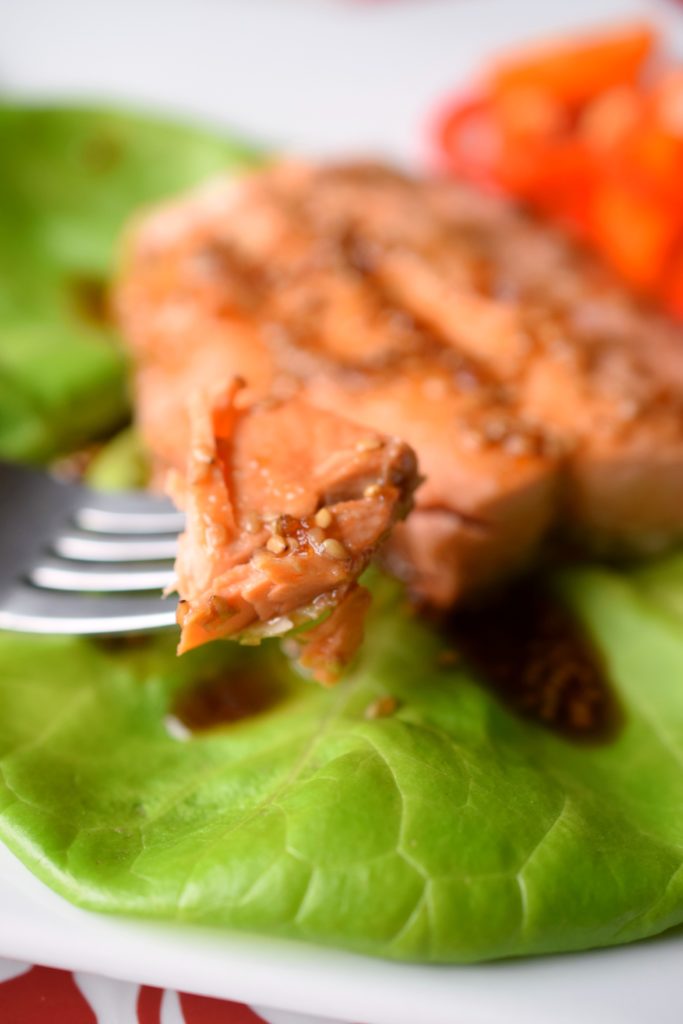 I often forget how easy seafood is to prepare even on busy weeknights. Combine that with my new love of pressure cooking and hectic dinner hours are a thing of the past. You aren't going to believe it when I tell you this delicious Teriyaki Salmon is as simple as 2 ingredients…yes, you read that correctly 2 ingredients and one of them is the salmon. The 2nd ingredient is deliciousness in a bottle, formally named Soy Vay Veri Veri Teriyaki Marinade! I found this gem at Target in the oriental grocery aisle. So of course, into my cart, it went!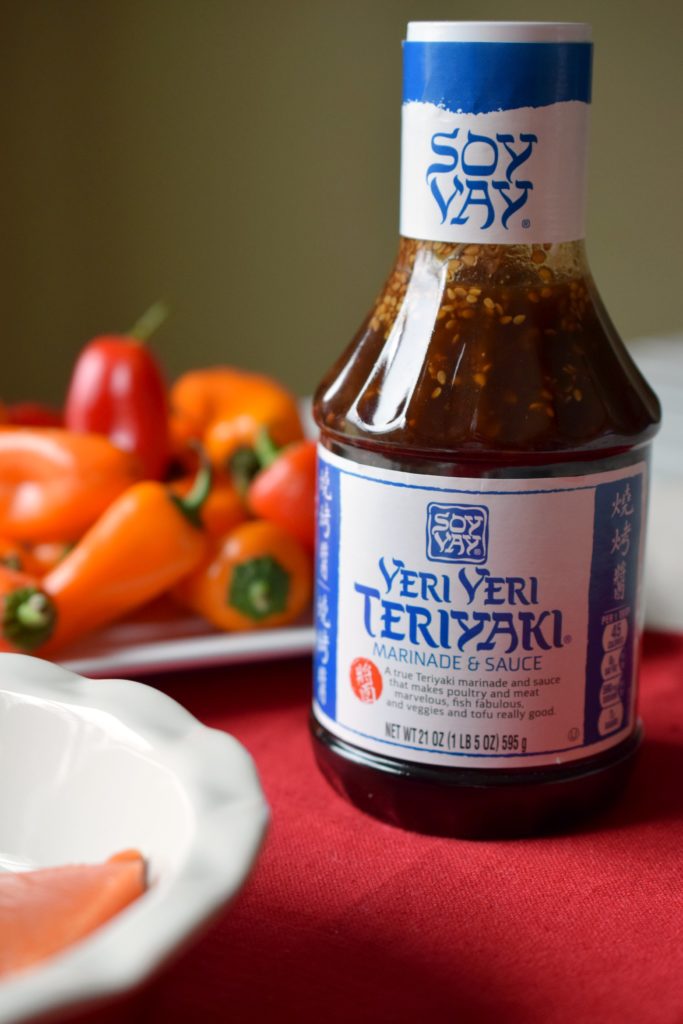 The beauty of Soy Vay Veri Veri Teriyaki Marinade is that you can also use it as a sauce. I love products that serve a dual purpose!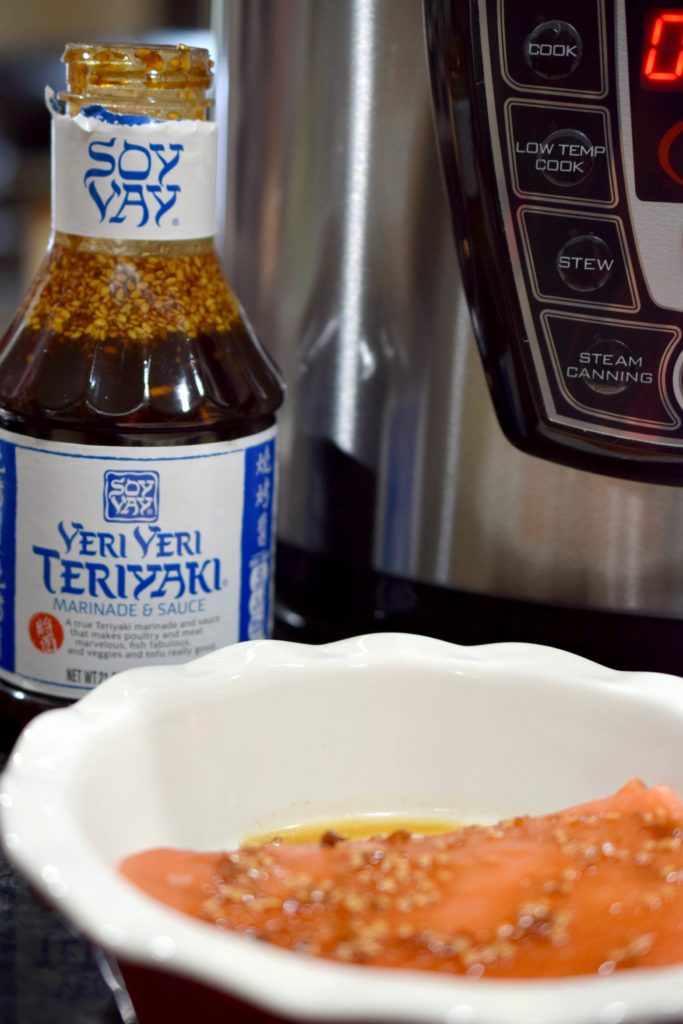 For this salmon I simply marinated the salmon filets in Soy Vay Veri Veri Teriyaki Marinade, letting the amazing flavor soak in. Soy Vay Veri Veri Teriyaki Marinade is easy to use, just shake and pour, can't beat that! Plus, there are no preservatives!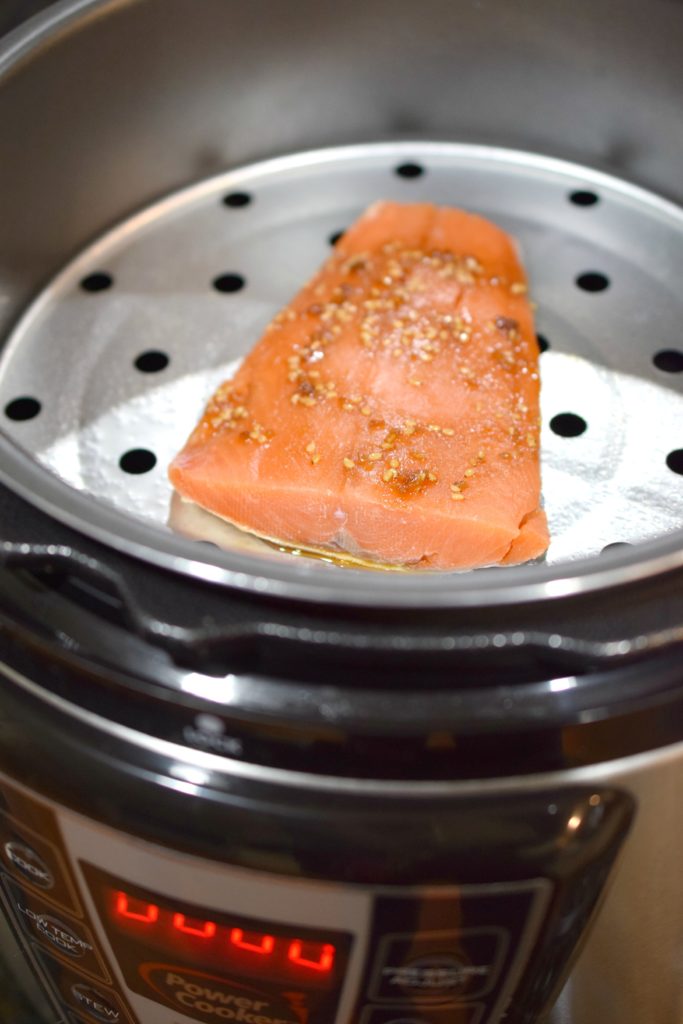 Next, I popped it into my pressure cooker and put the lid on. Cook time is only 6 minutes! Of course, you do need to wait for your pressure cooker to pressurize, take that time to chop up some veggies to serve alongside. After the salmon is done cooking, use the quick release on your pressure cooker. And guess what? Dinner is done! Now you certainly can prepare your salmon however you enjoy, pressure cookers are just my new favorite small kitchen appliance.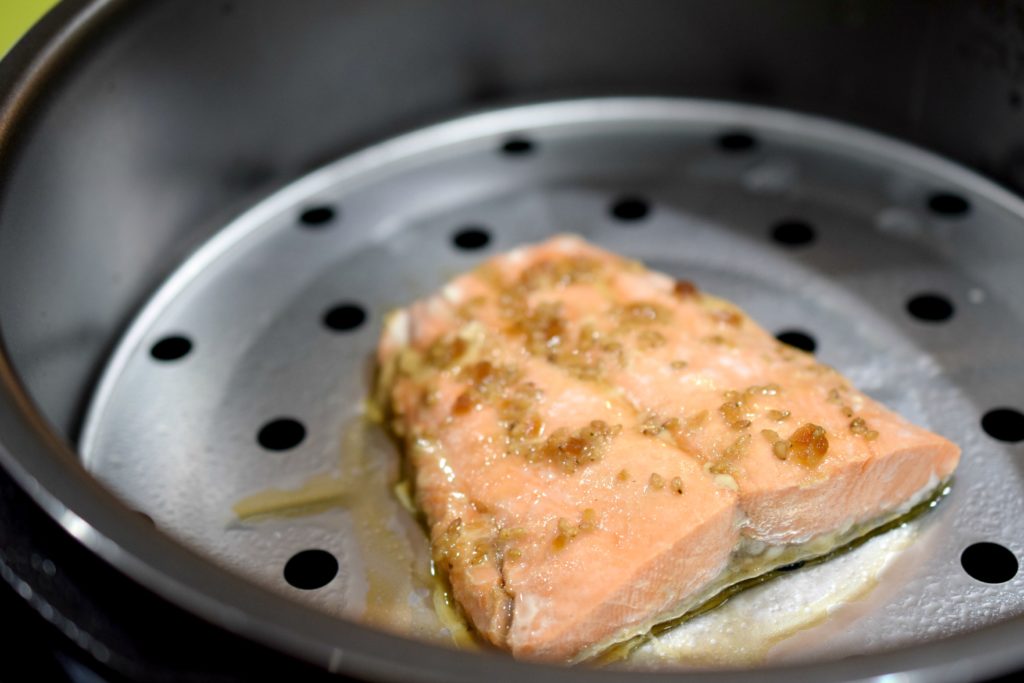 I plated the cooked salmon and added the finishing touch, a drizzle more of delicious Soy Vay Veri Veri Teriyaki Marinade over the top. Done, dinner is served! In case you are wondering this salmon is going back on the dinner menu a week from Wednesday! 🙂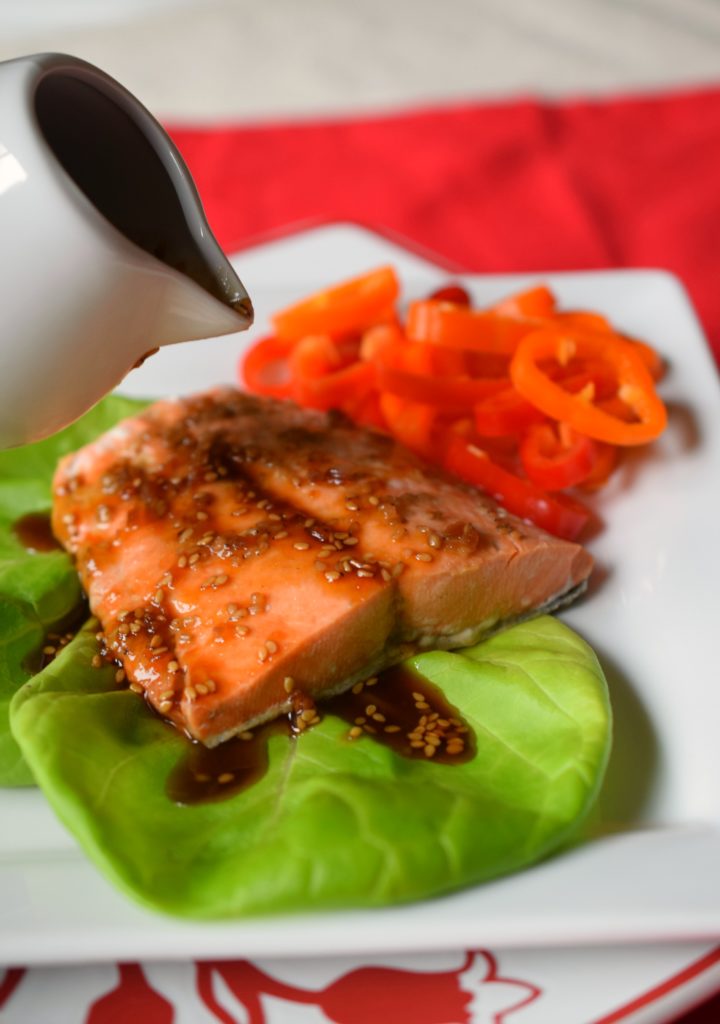 Other amazing pressure cooker recipes: