Like stuffed peppers but not all the fuss? Make this easy Stuffed Pepper Explosion Casserole, all the great flavors of the traditional dish, but so easy.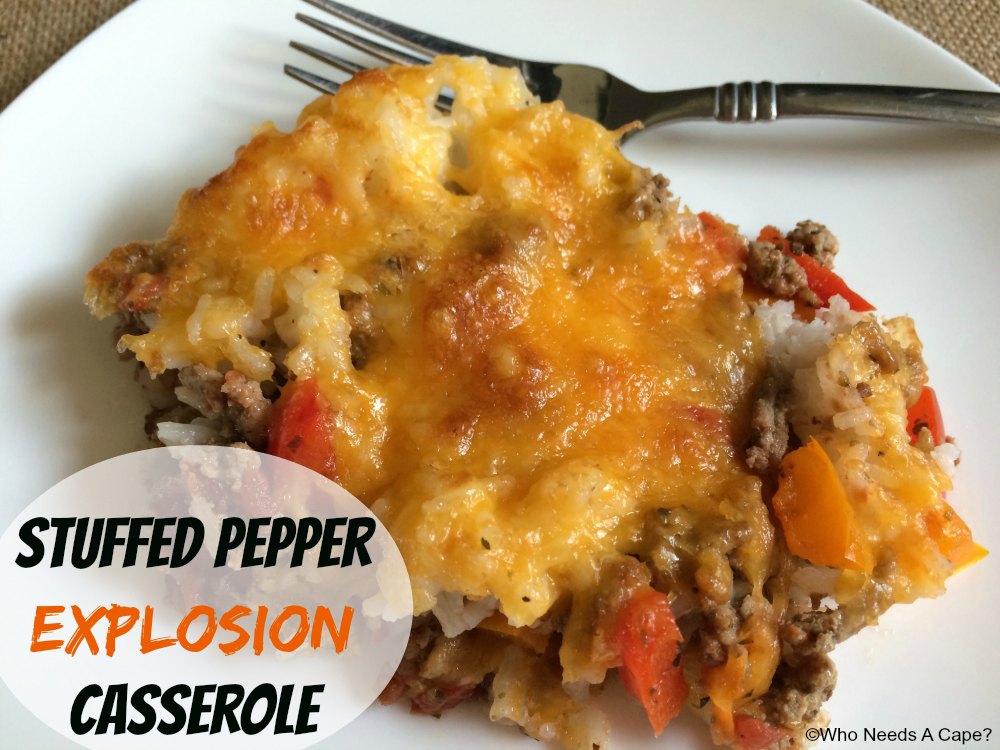 School is back in session and we all know what that means, right?  Frantic rush around dinnertime between pick up/drop off, homework, soccer practice, band rehearsals, hubby working late…I'm exhausted just typing it.  Sometimes a $5 pizza or drive-thru just isn't the answer.  Those are the nights you need a go to dinner in a pinch recipe, try out my Stuffed Pepper Explosion Casserole, it fits the bill & fills tummies at the same time.
If your vision of stuffed peppers is anything like mine as a kid, I remember my mom beheading bell peppers, gutting the insides, and shoving a mixture of ground beef, spices, and rice into hollowed out peppers and finally smothering in a tomato soup type sauce.  It was good, but not exactly what I wanted to make.  The flavors blending together was very appealing to me,  as was the fact that I really like bell pepper, but not the green variety.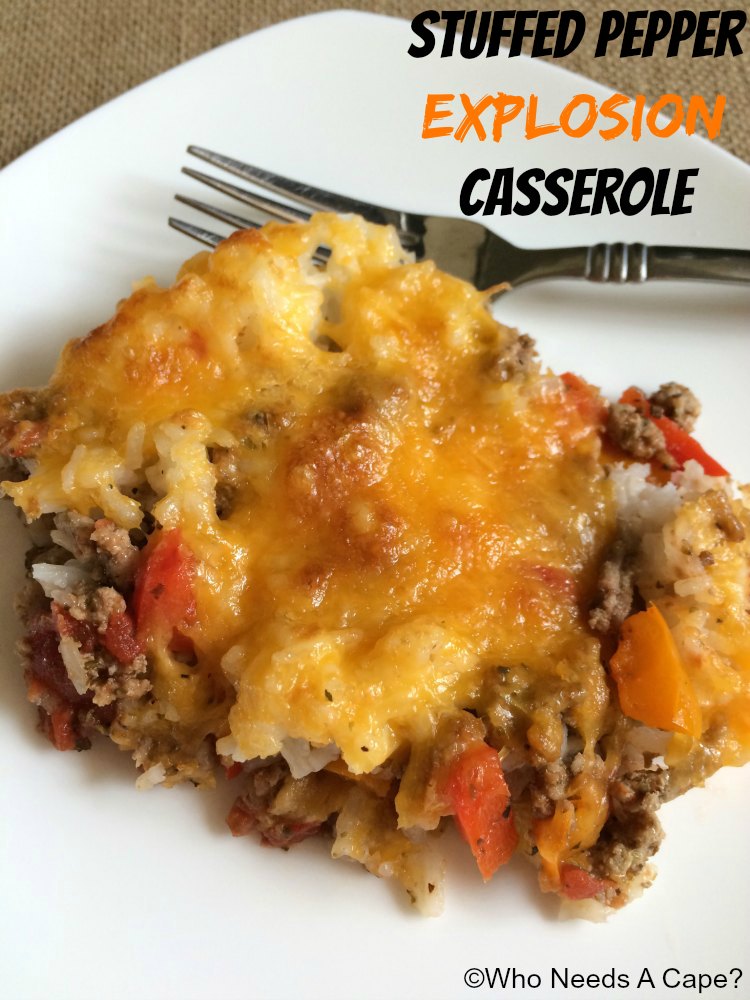 So my mission began.  What if I took all of the best components of stuffed peppers and made it into a casserole type dish that can be quickly thrown together?  Sounded good to me! A fast, easy, satisfying dish that can be made during the week and reheated for leftovers throughout the week (if any was remaining).   That's how my Stuffed Pepper Explosion Casserole was born, it's a staple at our house and something that I can literally throw together and have dinner on the table in less than 45 minutes.
Craving a casserole? Try these:
Follow us on Pinterest!