Need a simple dessert that delivers great taste? Apple Fritter Cake is a tender cake with a layer of apples and a delicious glaze on top.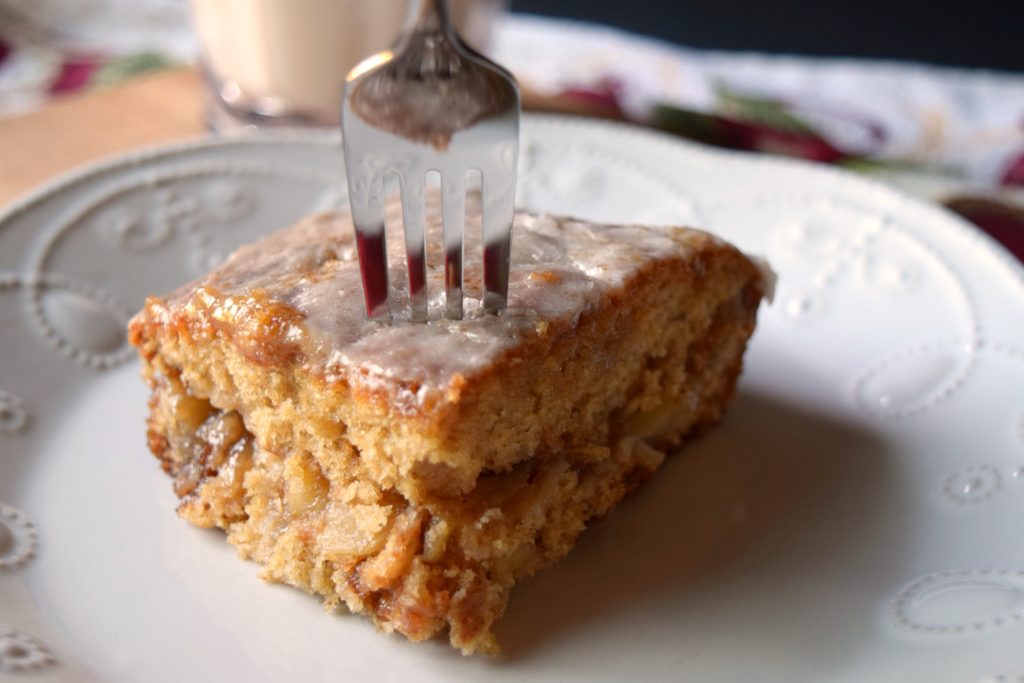 Fall is in the air around here, you can literally smell the change. Personally this is my very favorite time of the year, I love the cool crisp mornings and evenings, the pleasant daytime temps and all of the traditional flavors of fall. You know: apples, caramel, pumpkin, cinnamon, let alone combining some of them together…now that's an even bigger love.
Apples are abundant right now, everywhere! It is the perfect time to share a new recipe using apples as part of an ongoing series we participate in: the 30 Day Recipe Challenge. Past theme's that we've participated in included: Lemon, No-Bake and Strawberries. Be sure to peek at those posts because there's some sensational treats by not only us but our blogging friends. Also, be sure to scroll down to the bottom of this post to see all the other delicious Apple creations from our fellow bloggers participating in this round.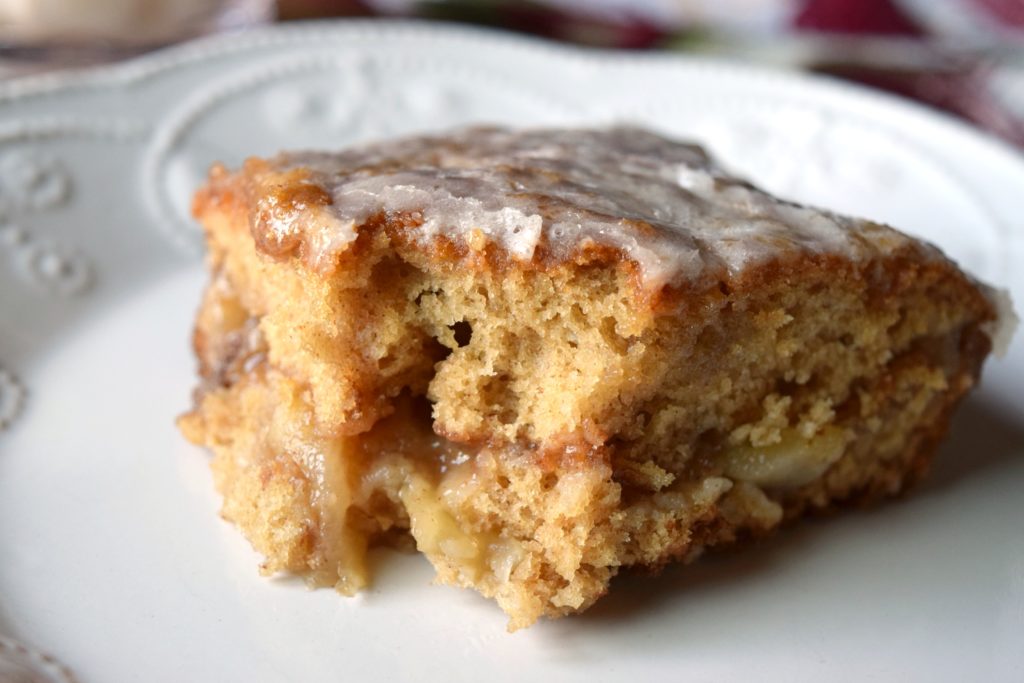 I chose to make an Apple Fritter Cake for a couple of reasons. Apple Fritters are my pastry of choice when I get to pick one from the bakery. I love the light layer of glaze atop of the fritter and the juicy bits of apple and cinnamon once you bite in. I also wanted a cake that had apples and cinnamon which was easy enough to whip up and get me out of the kitchen without too much fuss.
This cake is very simple to prepare, a basic batter is layered between a luscious filling of cinnamon sautéed apples. There's also a sprinkling of cinnamon sugar in there too, it adds a nice touch. The final component is a glaze that gets poured over the cake as soon as it comes out of the oven. Mmmm, so yummy!
Check out all the other delicious APPLE recipes below from bloggers who took part in our 30 Day Apple Challenge.