Glazed Strawberry Lemon Yogurt Loaf is the perfect combination of flavors! Perfect for weekend brunch, dessert or snack time.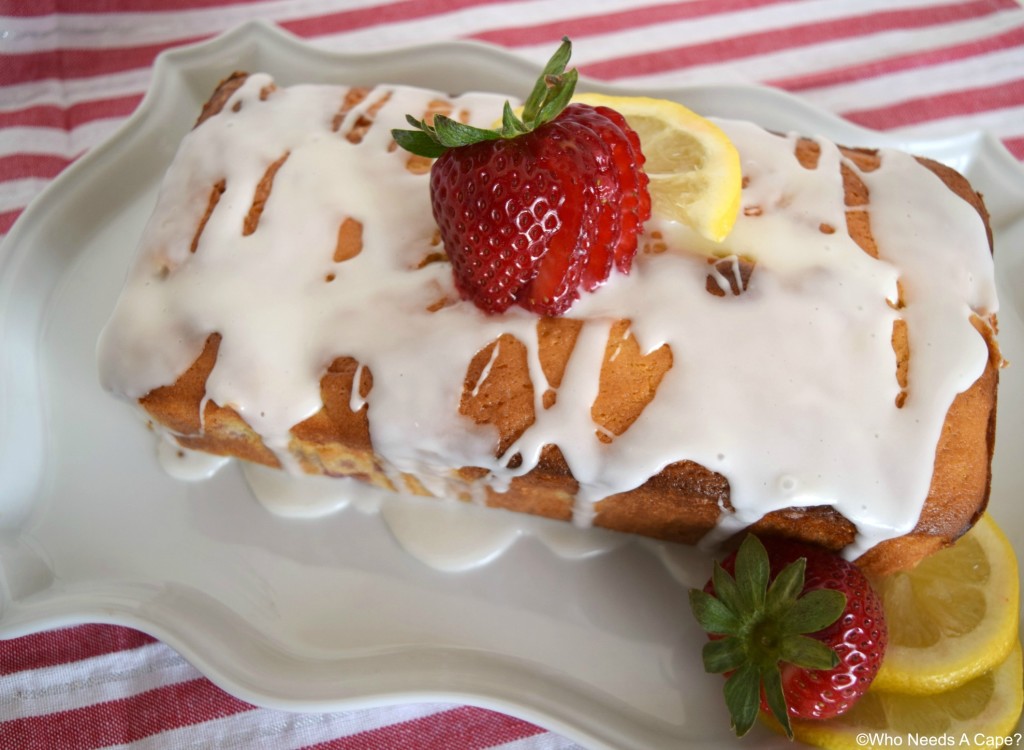 We couldn't be happier to be participating in another 30 Day Recipe Challenge along with some of our fabulous blogging buddies. If you'll remember we participated in past 30 Day Recipe Challenges with such yummy creations as: Creamy Lemon Layered Pie and Homestyle Chicken Noodle Soup! This go around we're all preparing recipes with STRAWBERRIES! Yes, essentially the fruit of summertime! Ripe, juicy and oh so good!
Truth be told, I'm not a huge strawberry eater. I like strawberries but they need to be in something: a sauce, a salad, a dessert, a muffin…you get the idea. That's where this yummy Glazed Strawberry Lemon Yogurt Loaf comes into play. There's all sorts of delicious flavors in this loaf and an undeniably tender texture from using yogurt. The lemon within the loaf and in the glaze presents a nice pop of flavor that compliments the underlying strawberry flavor just perfectly. You'll love this trust me! Ideal as a dessert, but at my house this is more of a weekend breakfast.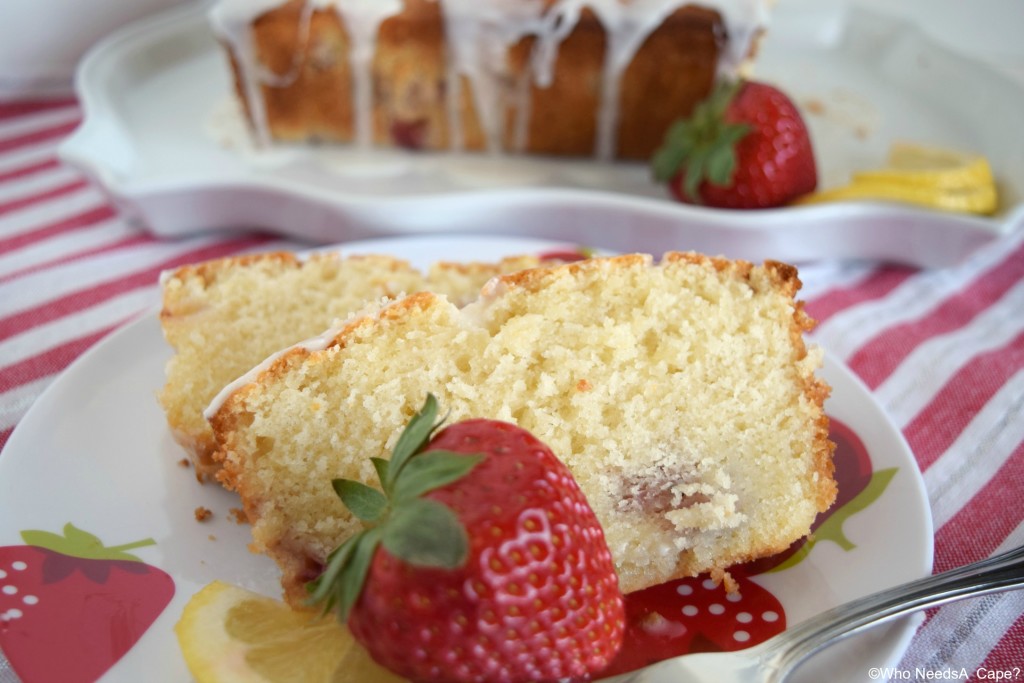 My little girls really enjoyed this too, the lemon is a bit tart and but nicely offset by the vanilla yogurt and bits of strawberry goodness. Next time you have some fresh strawberries be sure to make this yummy loaf, it is delish!

Check out all the other lovely strawberry recipes below from bloggers who took part in our 30 Day Strawberry Challenge.