Deviled Eggs with Candied Bacon are a great appetizer to serve at a party in any season.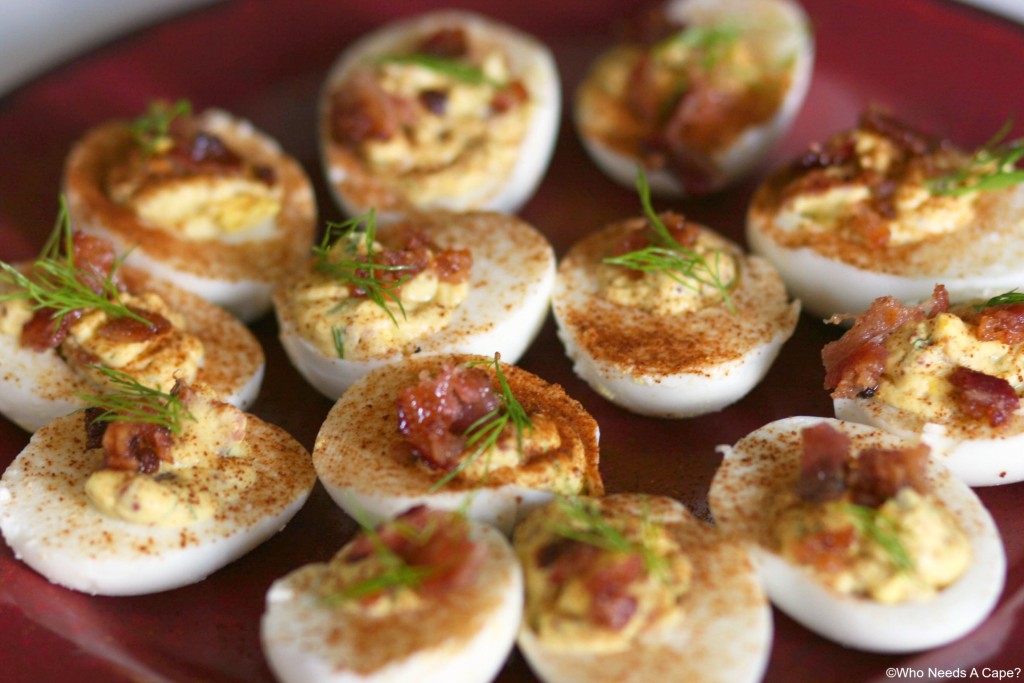 Yes I said it – Deviled Eggs with Candied Bacon. Yes my mouth is watering as I type this. YES your mouth is probably watering too! I get it it's ok! You're going to want to make these time and time again because the taste is perfect! I promise you you have have never had a deviled egg like this before!
Deviled Eggs are a must at any gathering for my family. And Deviled Eggs with Candied Bacon? They are a super must. My kids LOVE deviled eggs and of course if I top them with a delish bacon? It's unbelievable! So I make these a lot. Yes it's a bit of work – but not as much as you might think. No matter really though – having these delightful eggs on the table? Any amount of work is totally worth it. Just having my kids love what I'm making is enough for me to make any recipe again – and the fact that the grown ups love these eggs as much as the kids? It's a keeper in my house for Sure!
I'm always on the look out for fantastic appetizers for so many occasions. Deviled Eggs with Candied Bacon are perfect for a brunch, Sunday lunch, watching football or tailgating, or ANY holiday party. They are good in the summer or winter and really what you need to do is just make them. Make them once? and you'll make them again and again and again (don't say I didn't warn you about how addictive they are.
Want to really set up that table nicely? I'll give you some more awesome appetizers to really get the best spread around!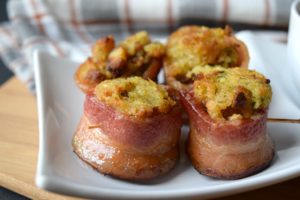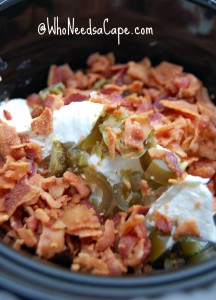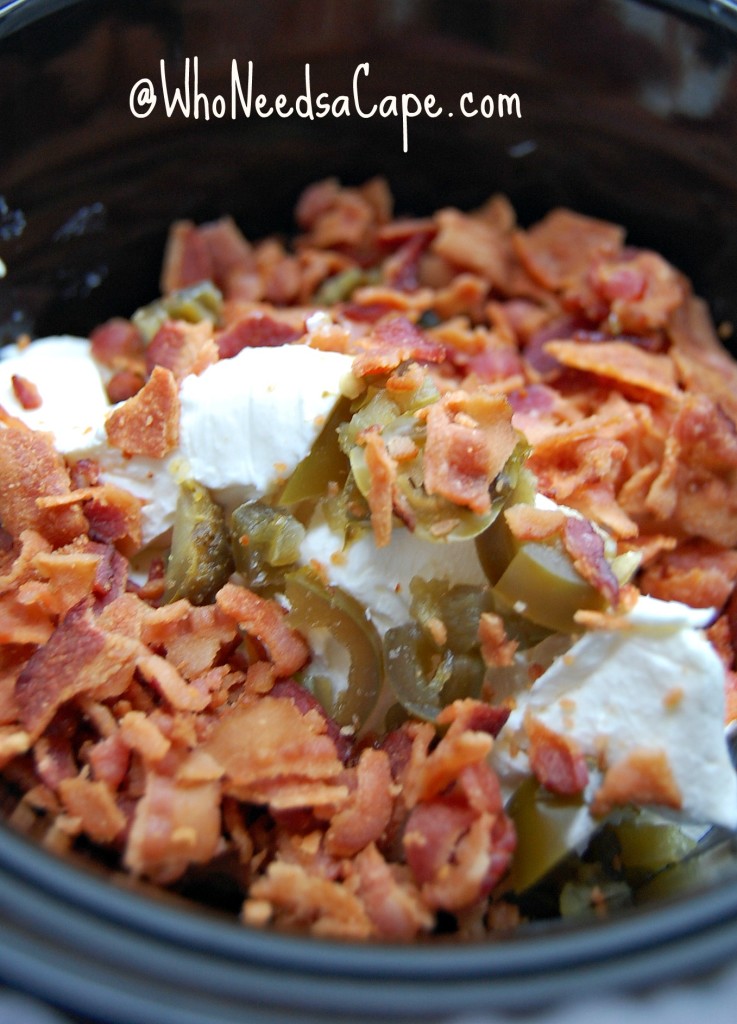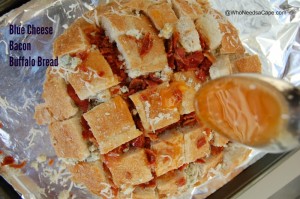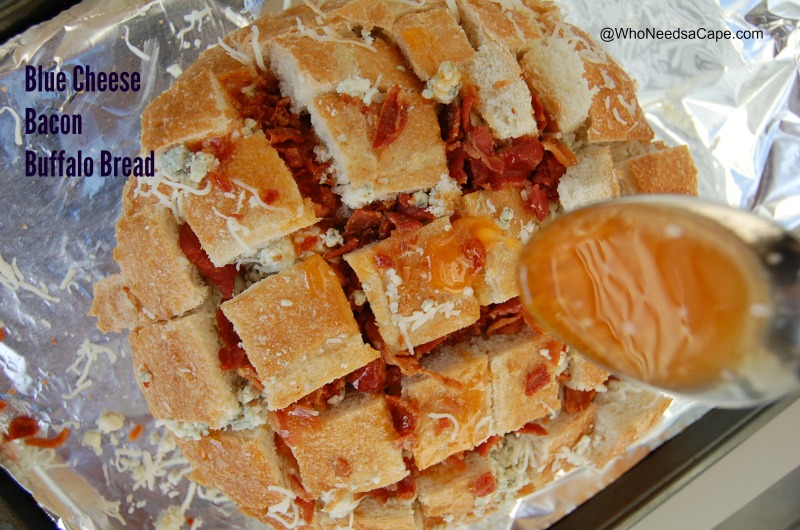 Blue Cheese Bacon Buffalo Bread