You cannot go wrong serving Classy Bacon Cheddar Dip a.k.a. "Crack Dip" at your next party. Bacon & cheese make this one irresistibly good dip!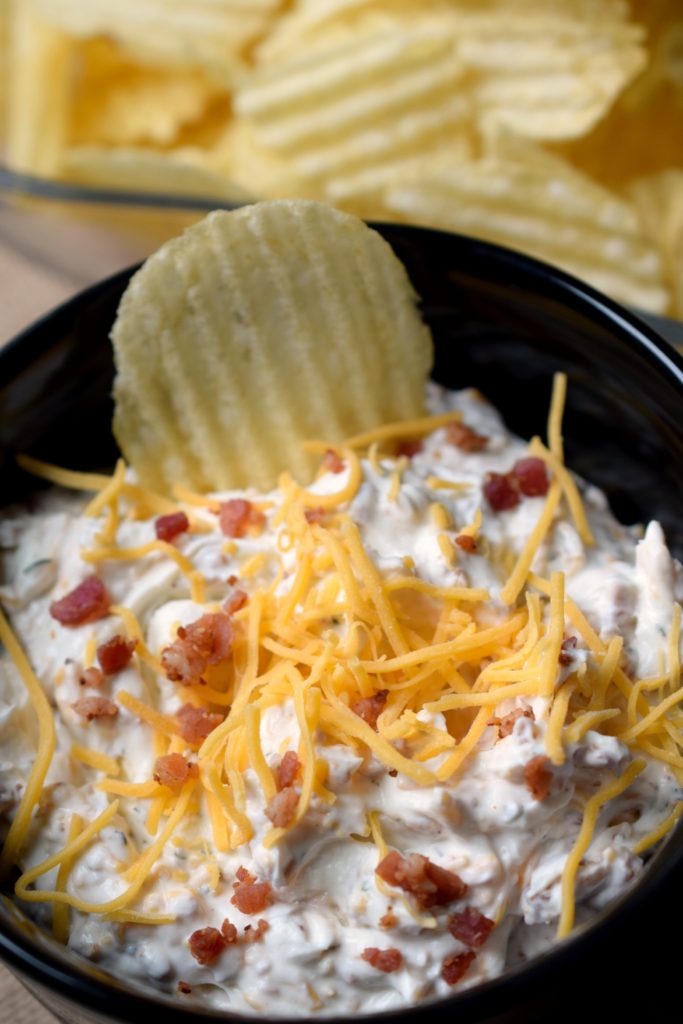 I used to make fancy appetizers for gatherings, I really did…before I had little kids before there weren't enough hours in the day before I had 8 people in my family who are underfoot while I'm trying to prepare fancy things.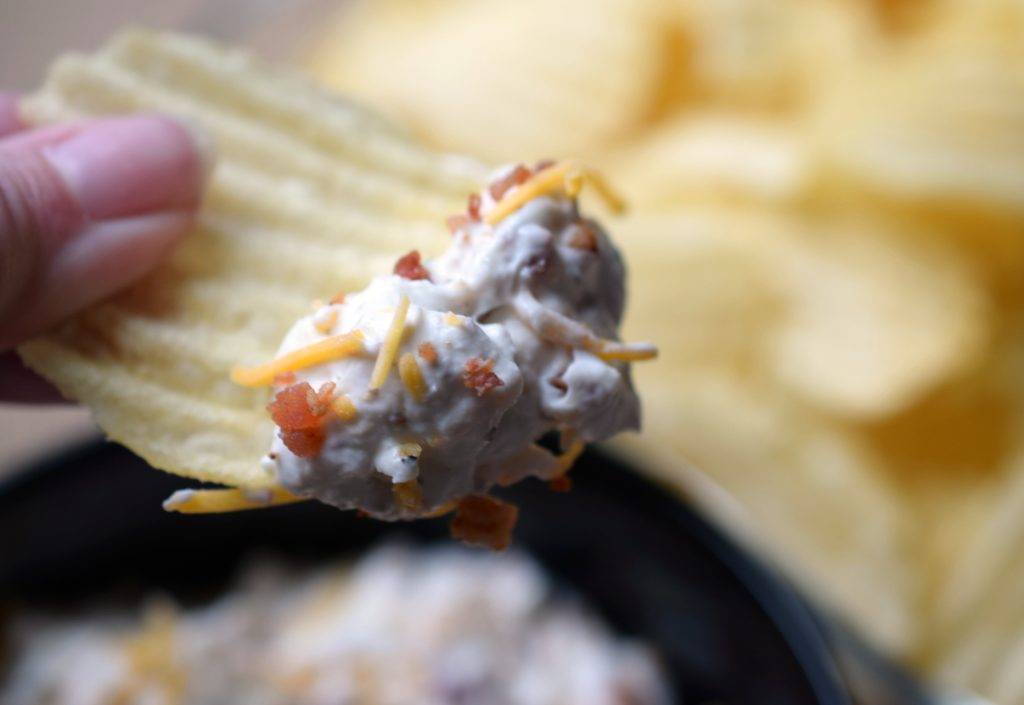 Nowadays, I go for quick & easy, appetizers and dips that can be made ahead of time in a matter of a few minutes with just a few ingredients, no rolling, fluting, no sautéing, just minimal prep and maximum flavor. I've found that when entertaining, people like dips, lots of dips.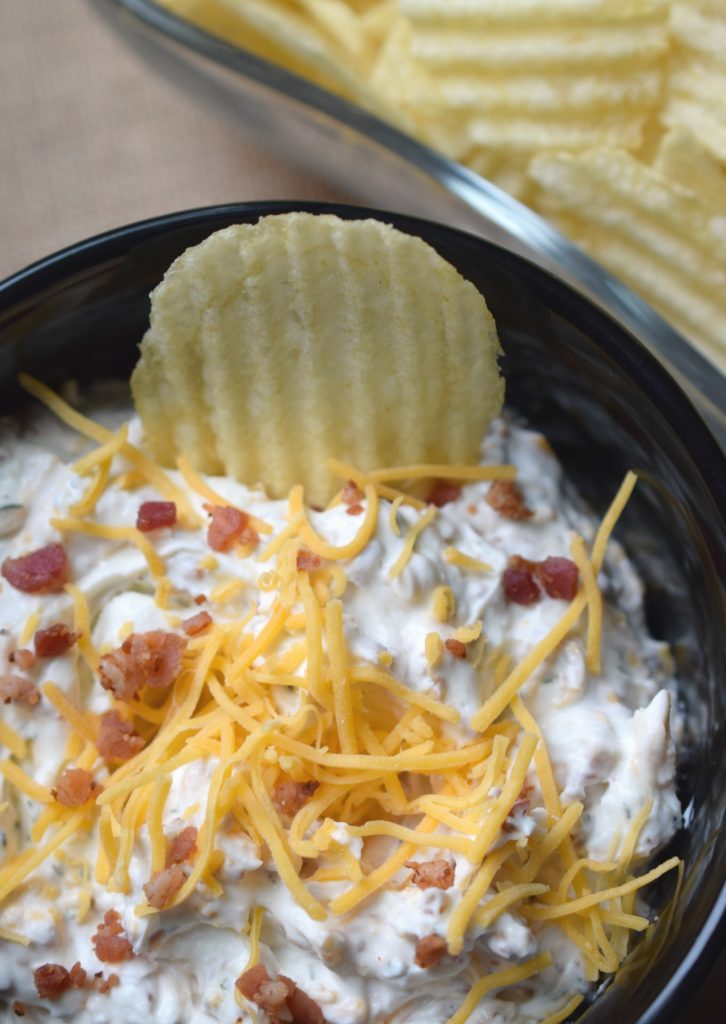 When I found this dip recipe on Pinterest the name literally made me laugh "Crack Dip", yep because its SOOO good that its like Crack (the drug)! Yeah, the title isn't too class or family friendly, I would just love to have my child tell their teacher that mommy made "Crack Dip". So, I renamed this deliciousness in a bowl: Classy Bacon Cheddar Dip. Sounds just a tad more refined, right? I usually double this recipe when I have a large group
(12 or more is large in my book), and only place ½ of it in the serving dish, reserving the other ½ in the refrigerator until its time to refill the bowl. This stuff goes like wild-fire, it's that good!!!
Now here's the fun part, watch the video and see just how SIMPLE this amazingly popular dip is to prepare!
Want some other amazing dips to try? If you like Classy Bacon Cheddar Dip a.k.a. Crack Dip you're going to love these!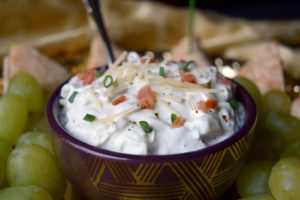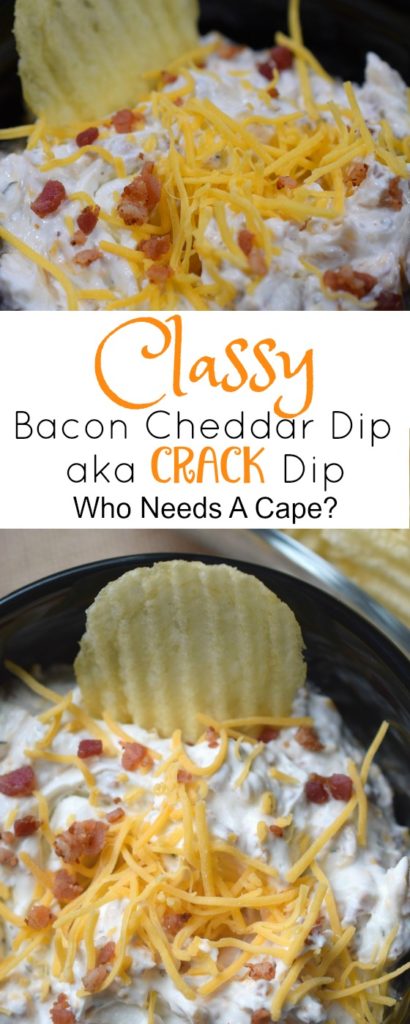 PS-I'm going to leave the picture below just for good measure. It was the original pic for this dip back in Nov. 2012 and was one of my first posts on Who Needs A Cape?. I've improved my photographic technique just a bit since then. 🙂