Bacon Appetizer Crescents are little bites of deliciousness! Serve them for tailgating, holiday parties or with a glass of wine – they are always a hit!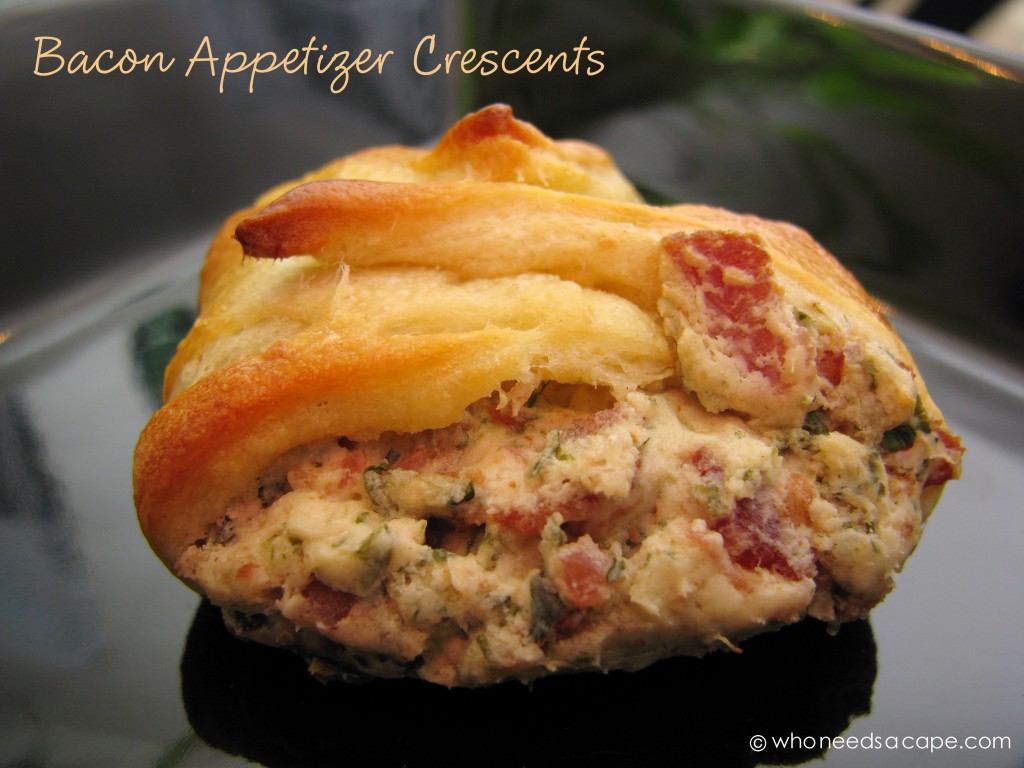 With so many winter social gatherings centered around sporting events, everyone is looking for fun and easy finger foods for their guests to devour. This appetizer fits that description to the letter and even has bacon, which is a sure win with the meat-loving folks out there.
I plucked this little gem from a Philadelphia Cream Cheese cookbook I've literally had for at least 20 years (oops, dated myself again) and while the page has been marked that whole time I never tried this one.
The only adjustment I made to the instructions was to make the dough bigger; the original recipe calls for them to be half this size, but I didn't think they'd hold together as nicely at a smaller size. So, in essence, you could pop open a pack of crescent rolls, separate the triangles and assemble that way. But since I didn't consider the finished size until I was three-quarters prepped, I had to adapt on the fly and just re-made the triangles I had worked so hard at crimping closed. Still, they turned out perfect and even my picky eaters loved them!