Tired of having leftover Thanksgiving turkey? Make an easy Leftover Turkey Noodle Casserole and change things up! This easy family-pleasing meal is great!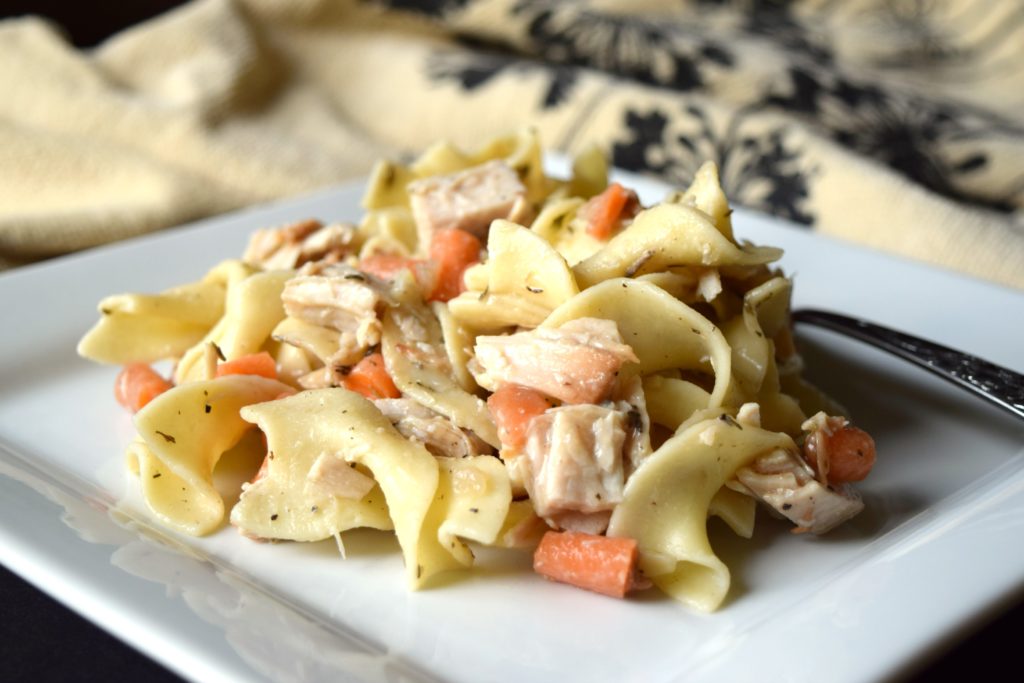 Leftover Turkey Noodle Casserole
Hard to believe when I look at the calendar I see Thanksgiving poking around the corner rather quickly. Only one more week until Halloween and then it's full-steam ahead into November.
I'm looking forward to having our first Thanksgiving here at our new house. I have a much larger kitchen to prepare a big meal in and that leaves me giddy! There's also a dining room which means there's a large enough table for our entire family.
Now whether or not our entire family is here, that's another story. Three out of six of our kids are over 18 years of age and are either away at school or share holidays with other parents or are vegetarian and overjoyed about seeing a big bird get carved up and served. No worries, I'm still making a big dinner because both my husband and myself really enjoy the holiday and the food!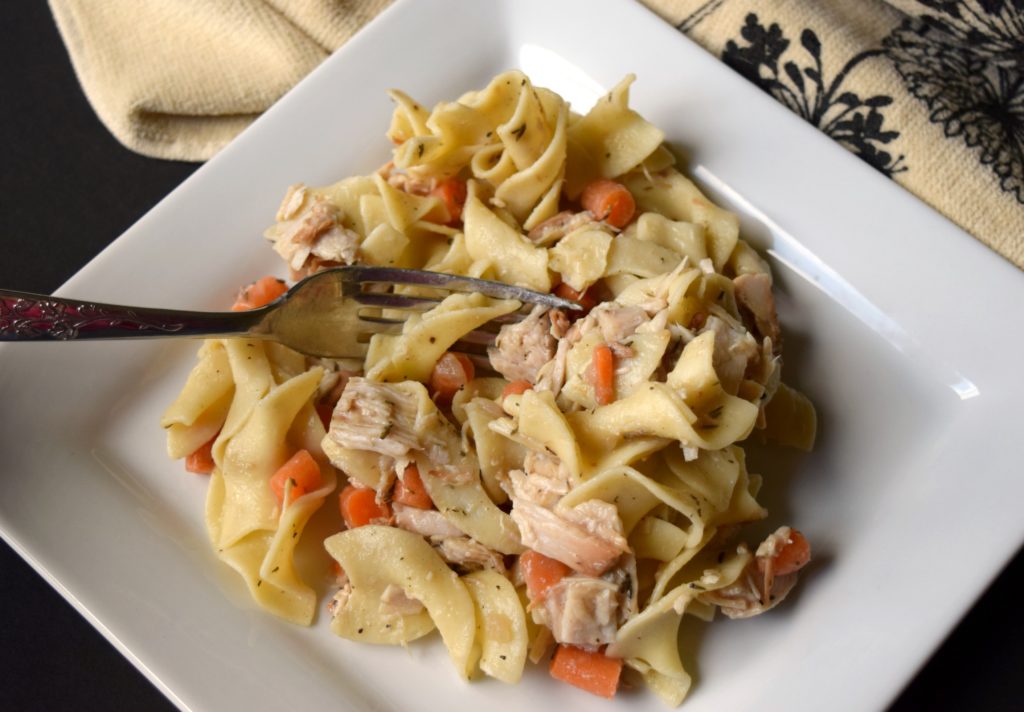 Now let's talk turkey…yes that pun was intended! 🙂 Two meals of leftover turkey, gravy, stuffing, and mashed potatoes is about my max.
After those two meals, I'm ready to enjoy the leftover turkey in other forms. Of course, there's soup and that's a fantastic option, but you know me I love a good casserole.
Leftover Turkey Noodle Casserole is an easy meal to throw together. It is great for the days right after Thanksgiving where you're out shopping and don't want to fight the crowds at a restaurant.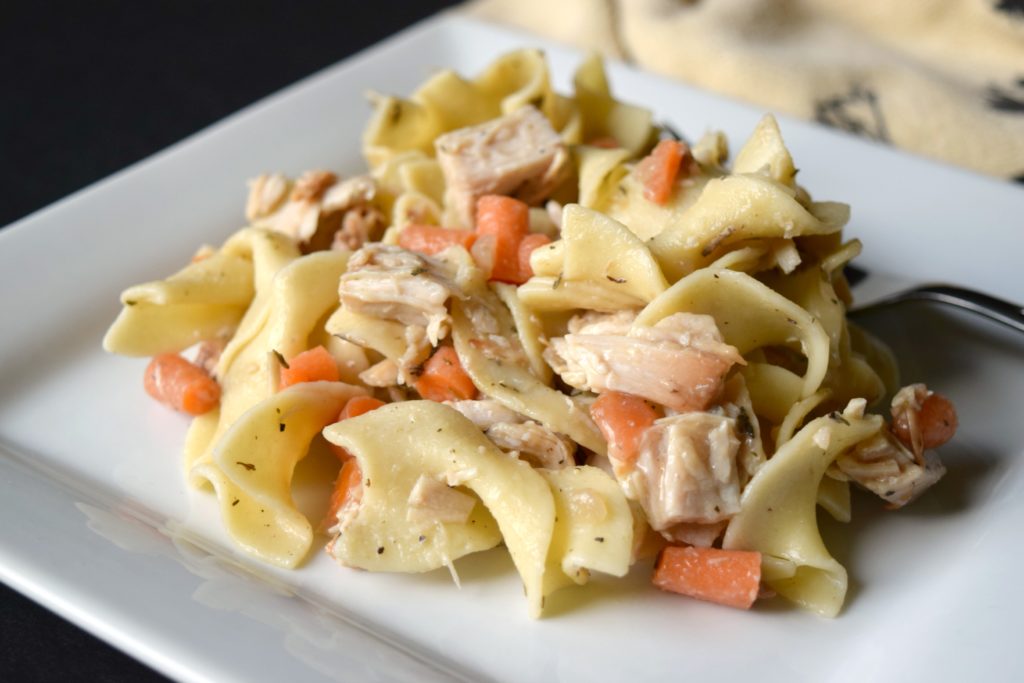 Simply prepare some egg noodles, and throw in leftover turkey, leftover carrots, leftover gravy, and seasonings. No worries if you don't have leftover carrots or gravy, just steam some carrots and use a jar of store-bought gravy.
Mix everything all together and bake just a few minutes to heat through. If you have other leftovers lurking in your fridge, feel free to throw in some peas or green beans too. Simple, hearty and delicious!
---
Other ways to use leftovers: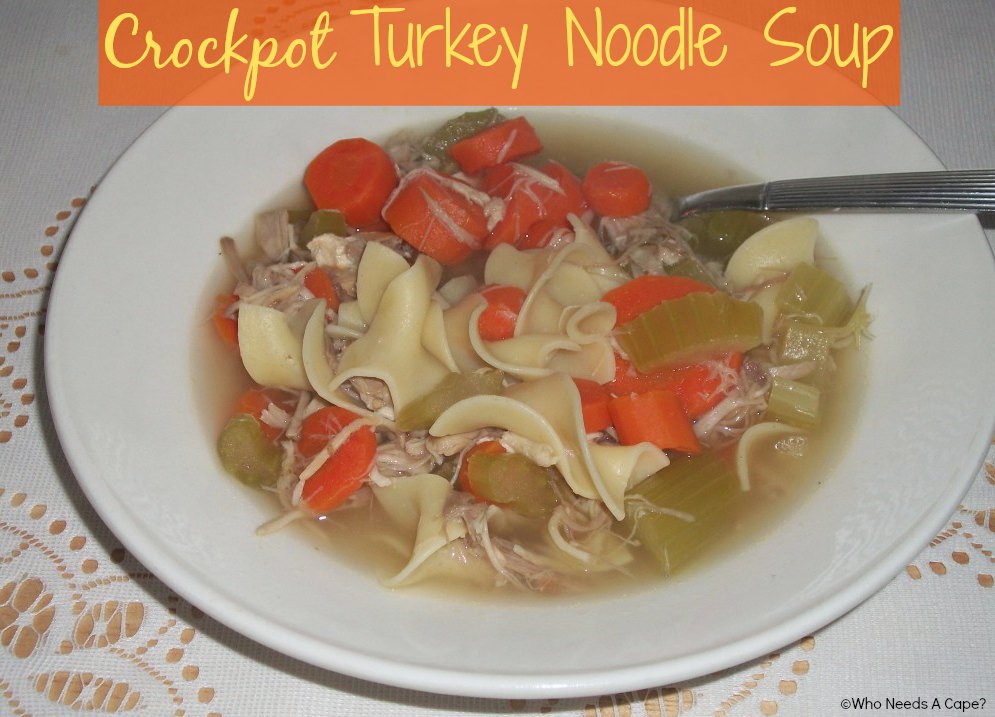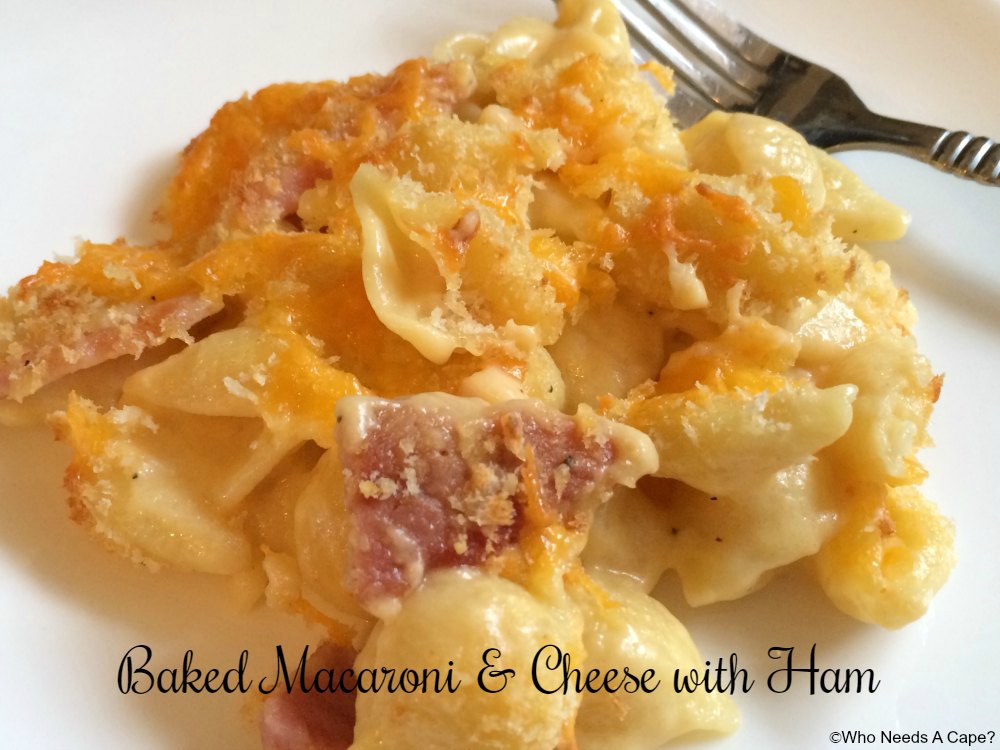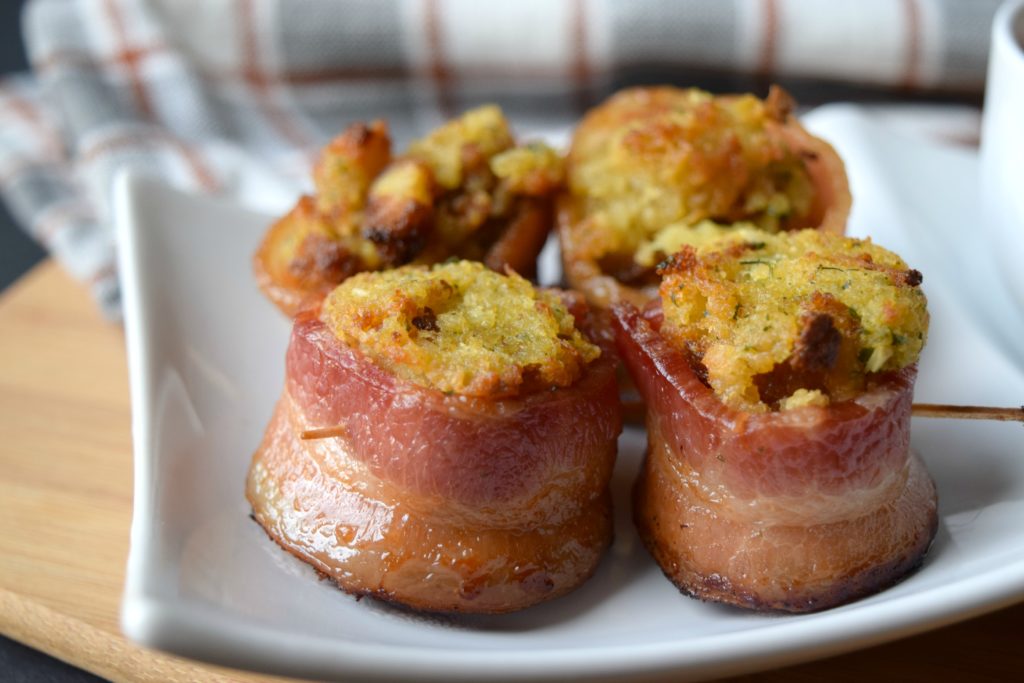 Yield: 6-8 servings
Leftover Turkey Noodle Casserole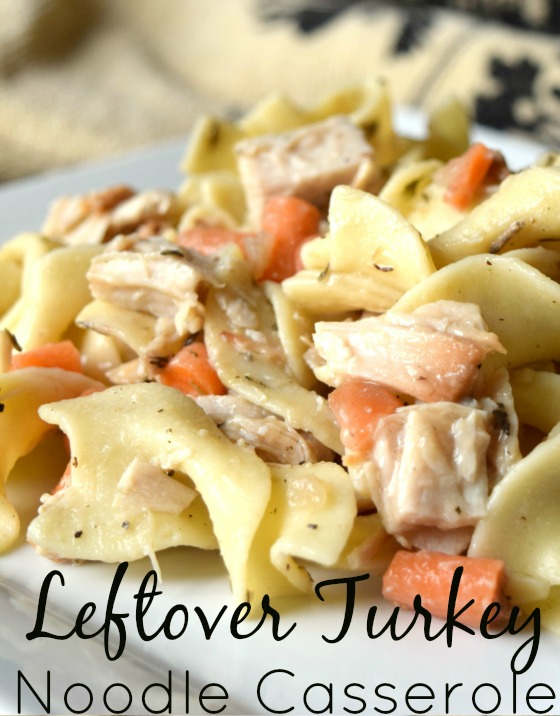 Ingredients
12 oz pkg Egg Noodles, extra wide
3 cups leftover turkey, diced or shredded
1 cup leftover carrots, diced
12 oz jar Turkey Gravy
1 T dried Thyme
1/2 t salt
1/2 t pepper
Instructions
Preheat oven to 350 degrees. Spray 9x13 baking dish with non-stick cooking spray.
Prepare egg noodles according to package directions. Drain and place back into cooking pot.
Add into egg noodles: turkey, carrots, gravy and seasonings. Stir to combine.
Pour into prepared baking dish. Bake approximately 15 minutes until heated through.