Creamy Slow Cooker Hash Brown & Sausage Soup is a wonderful meal from your crockpot. Easy to make, this comforting dinner is a family favorite.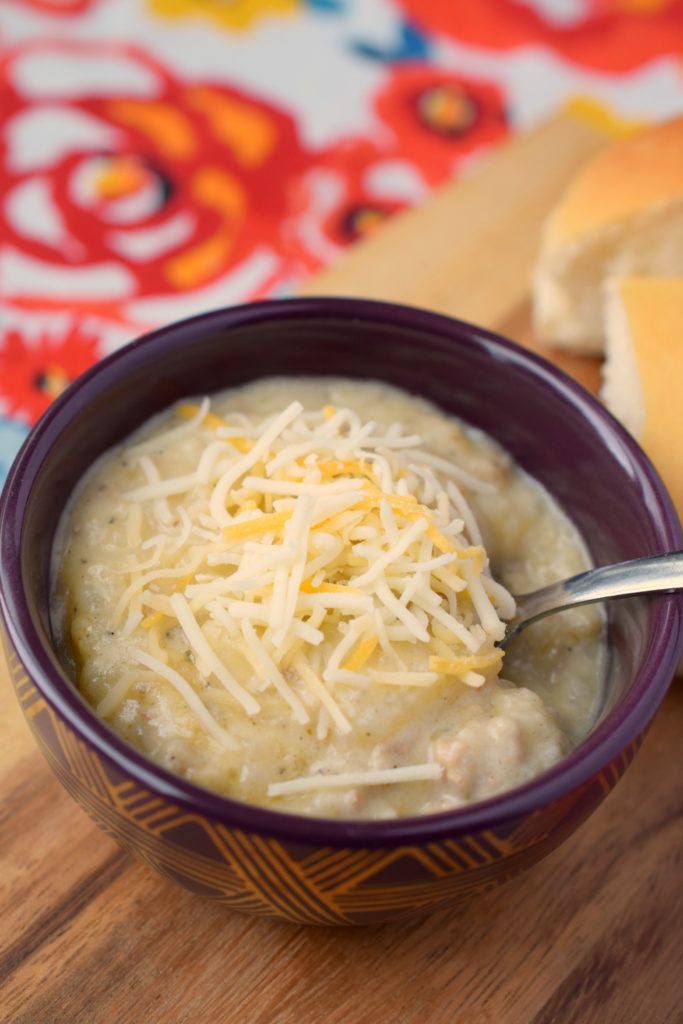 Soups in my slow cooker are one of my go-to meals when I haven't really planned out my dinnertime strategy for the week. Take for example this simple yet delicious Creamy Slow Cooker Hash Brown & Sausage Soup. If I've forgotten to plan dinner I can make a quick stop into the grocery store after dropping my kids at school in the morning, and still get it thrown into the crockpot in plenty of time for it to slow cook away.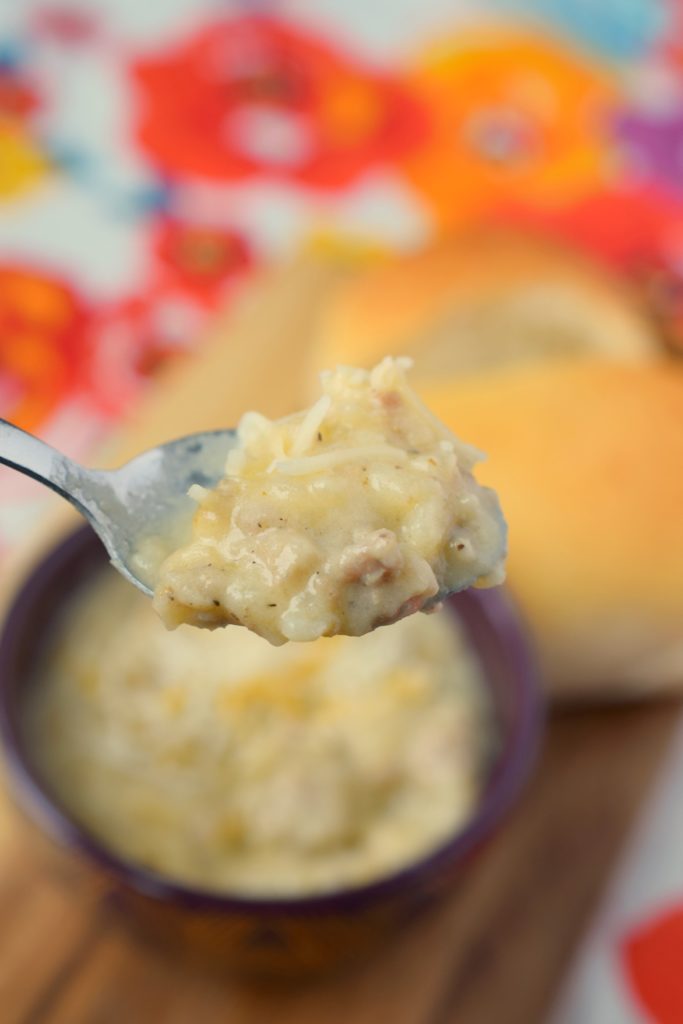 Truly refrigerated shredded potatoes have become one of my favorite ingredients to use in soups. Yes, the frozen ones are great too and of course, we can't forget freshly shredded potatoes, they each shine through in their own ways.
I found a great love of refrigerated shredded potatoes when we started camping frequently. They travel well in our refrigerator and are super versatile in recipes that I throw on the grill.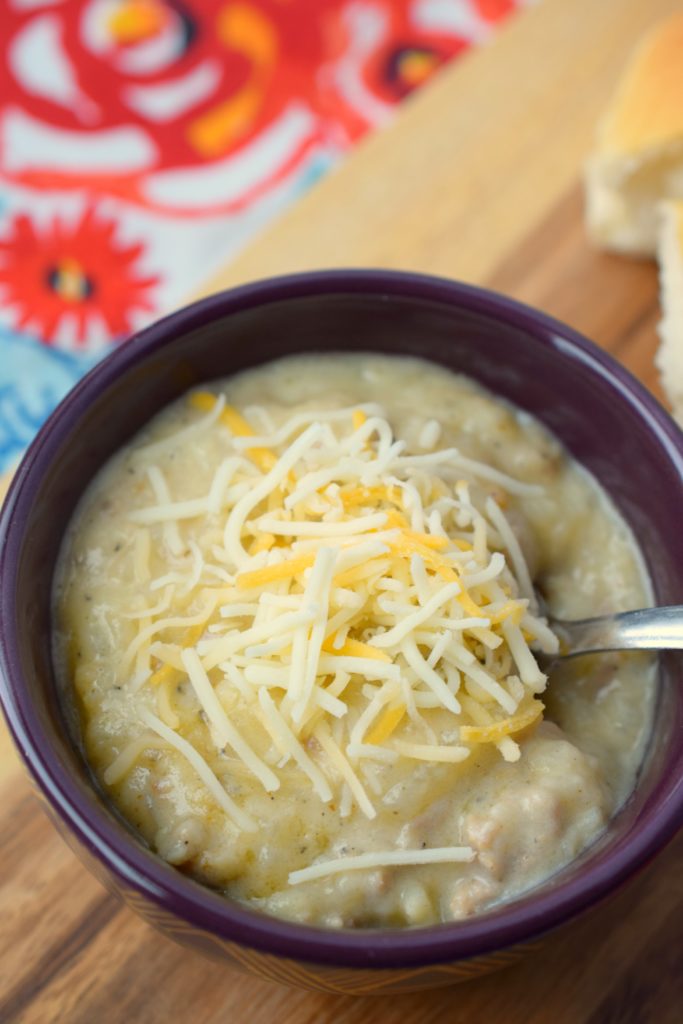 This soup is also versatile, I rarely make meals the same exact way twice. If I happen to have leftover smoked sausage or if I have a more flavorful Italian sausage on hand, they will work perfectly too. Even ground turkey or ground chicken will work too, experiment with what you have, often you'll surprise yourself with your tasty creation.
Feel free to spice it up too, once again the palate of my family is less spicy than some. Spice it up with Sriracha, diced green chilies or even salsa. A comforting soup that's nearly effortless is a huge win in my book! Serve along with some crusty rolls and you have a family-friendly meal!
Other great slow cooker soups: