Here comes comfort food in the form of Baked Macaroni & Cheese with Ham. Use up that leftover holiday ham and make this home-style cheesy dish.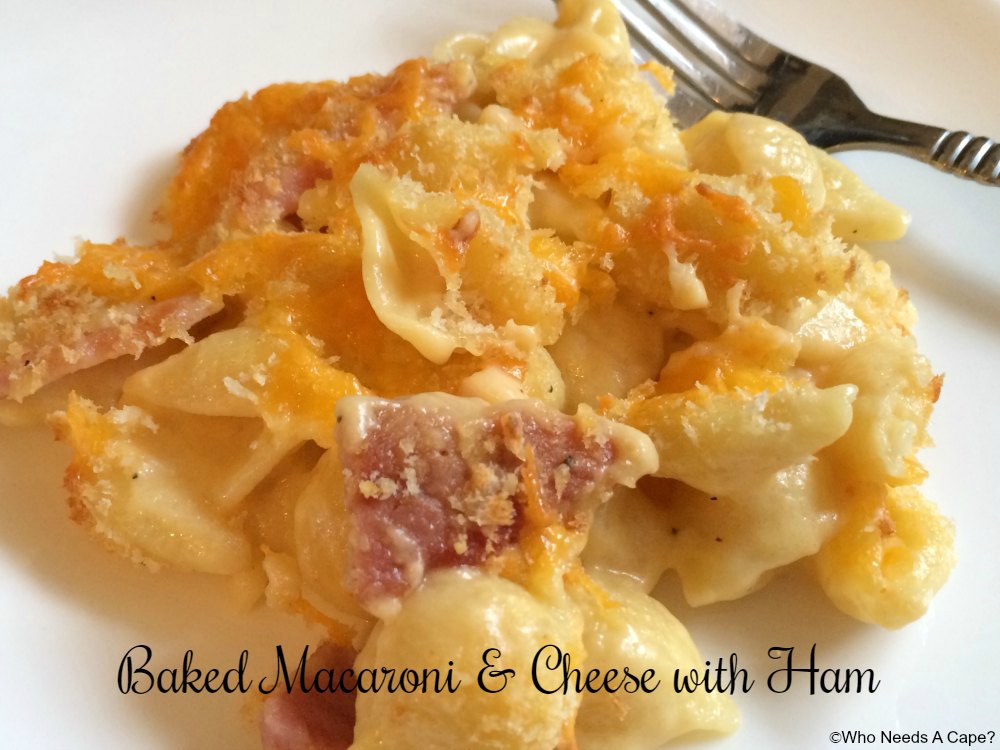 Ever had this happen at our house?  Holiday is over, whether it be Christmas or Easter and days later you're still eating leftover ham.  Now don't get me wrong, the first couple of days its great, but after a few days, you get those pieces at the end that aren't exactly pretty.  The small remnants of larger pieces that you probably whacked off the bone.  You can use them in a variety of ways.  Today I share my personal favorite way.  Baked Macaroni & Cheese with Ham.  This is comfort food in my book!
In the past I've shared my Roasted Garlic & Bacon Macaroni and Cheese which is a wonderful dish, but this one is all about the ham and of course the cheese.  You'd be surprised how much ham you get after trimming those remaining pieces.  You'll want about 2 cups for this recipe, more is great too. And if your ham was of the honey-baked variety, the flavor is just subtle with the macaroni and cheese and surprisingly good.
More comforting food? Try these: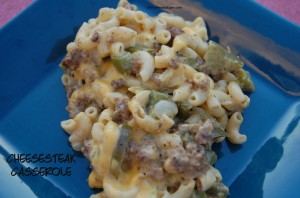 Yield: 4-6 servings
Baked Macaroni & Cheese with Ham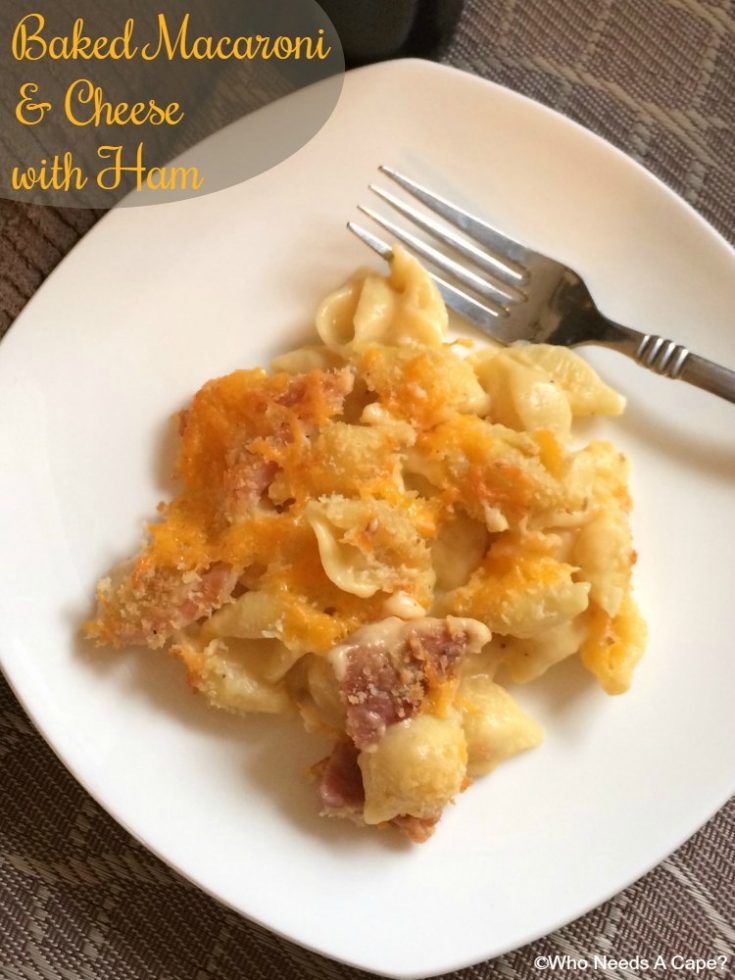 Ingredients
16 oz. dry pasta (I used seashell)
2 T butter
1 t onion powder
1/2 t salt
1/4 t ground pepper
1/4 cup flour
2 cups milk
4 cups shredded extra sharp cheddar, divided
2 cups ham, diced
1/2 cup Panko breadcrumbs
2 T butter, melted
Instructions
Preheat oven to 400 degrees.
In large pot boil water & cook pasta according to package directions.
In large saucepan melt 2 T butter, whisk in onion powder, salt/pepper, flour & milk. Cook until slightly thickened. Add 2 cups of shredded cheese, stir until melted. Remove from heat.
When pasta is cooked and drained, stir together with cheese mixture, ham and 2 cups of shredded cheese.
Spoon into greased 13x9 baking dish.
Combine Panko breadcrumbs and 2 T melted butter, sprinkle over top of macaroni and cheese.
Bake 20 minutes. Broil 2 minutes after baking if you'd like breadcrumbs & cheese to crisp.