Chicken & Bacon Alfredo Casserole, a wonderfully comforting dish that has layers of Alfredo goodness. Comfort food at its best!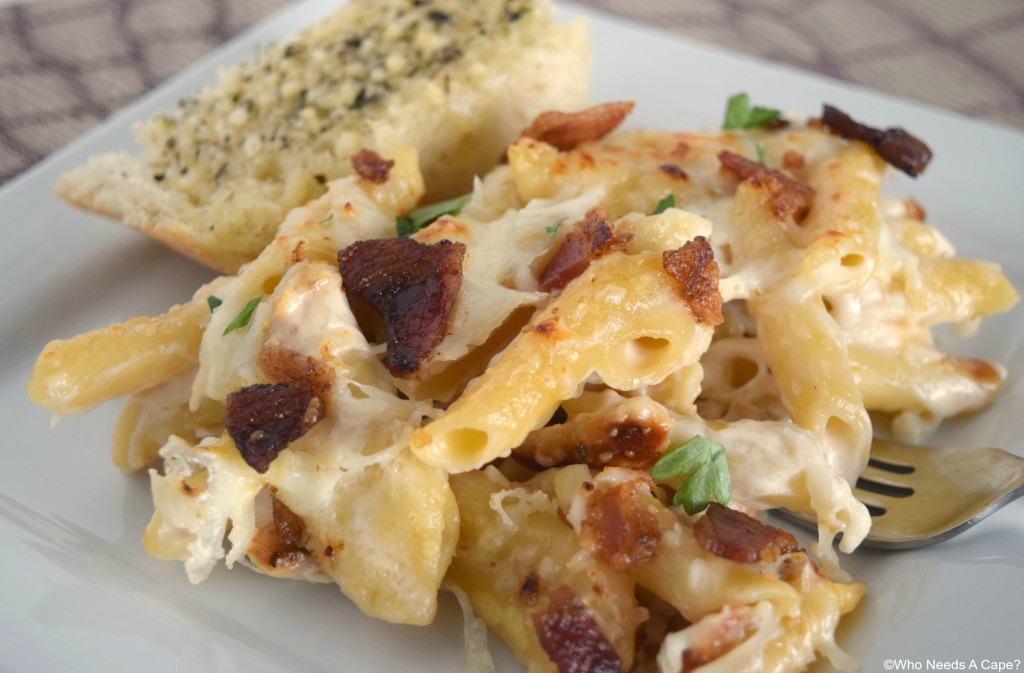 Chicken & Bacon Alfredo Casserole
Who's ready for a super delish, home-cooked Valentine's Dinner? Babysitters are hard to come by, it just makes sense for my husband and me to stay in! So we are going to stay. Don't worry – I'm going to wow his tastebuds with yummy Chicken & Bacon Alfredo Casserole. It's rich and delicious and he's going to love love love it!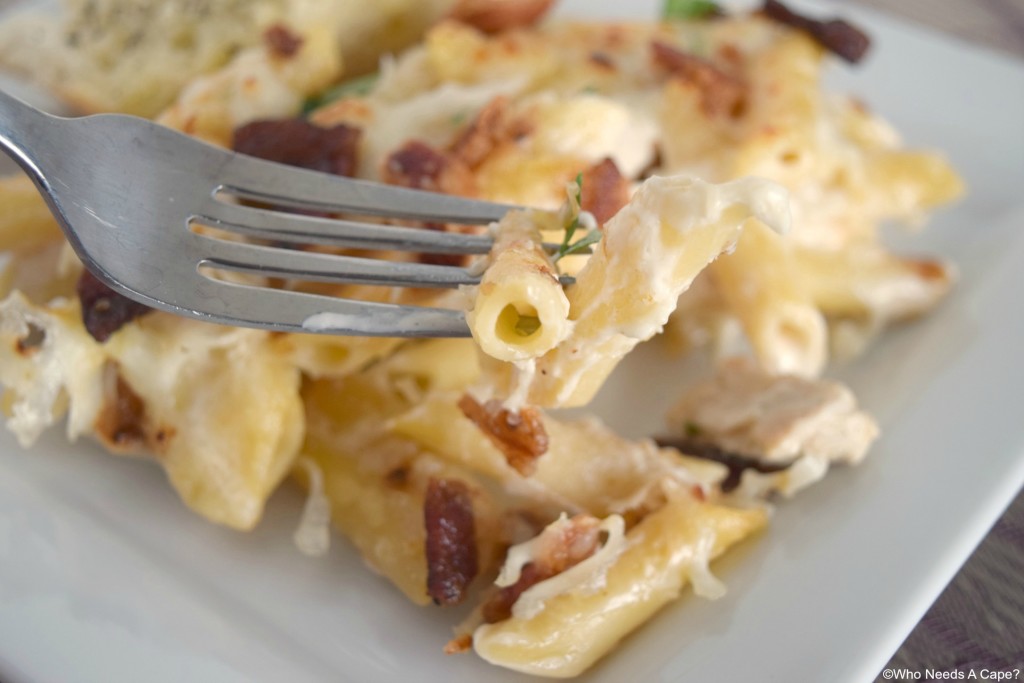 I got the inspiration for Chicken & Bacon Alfredo Casserole from a super yummy jar of Bertolli Alfredo Sauce. It really is amazing tasting. Have you tried? It has all that rich delicious flavor that you want in an alfredo sauce! YUM! Fact Bertolli has been around for over 150 years. And they really are from Italy – it's not just a name! I love that actually.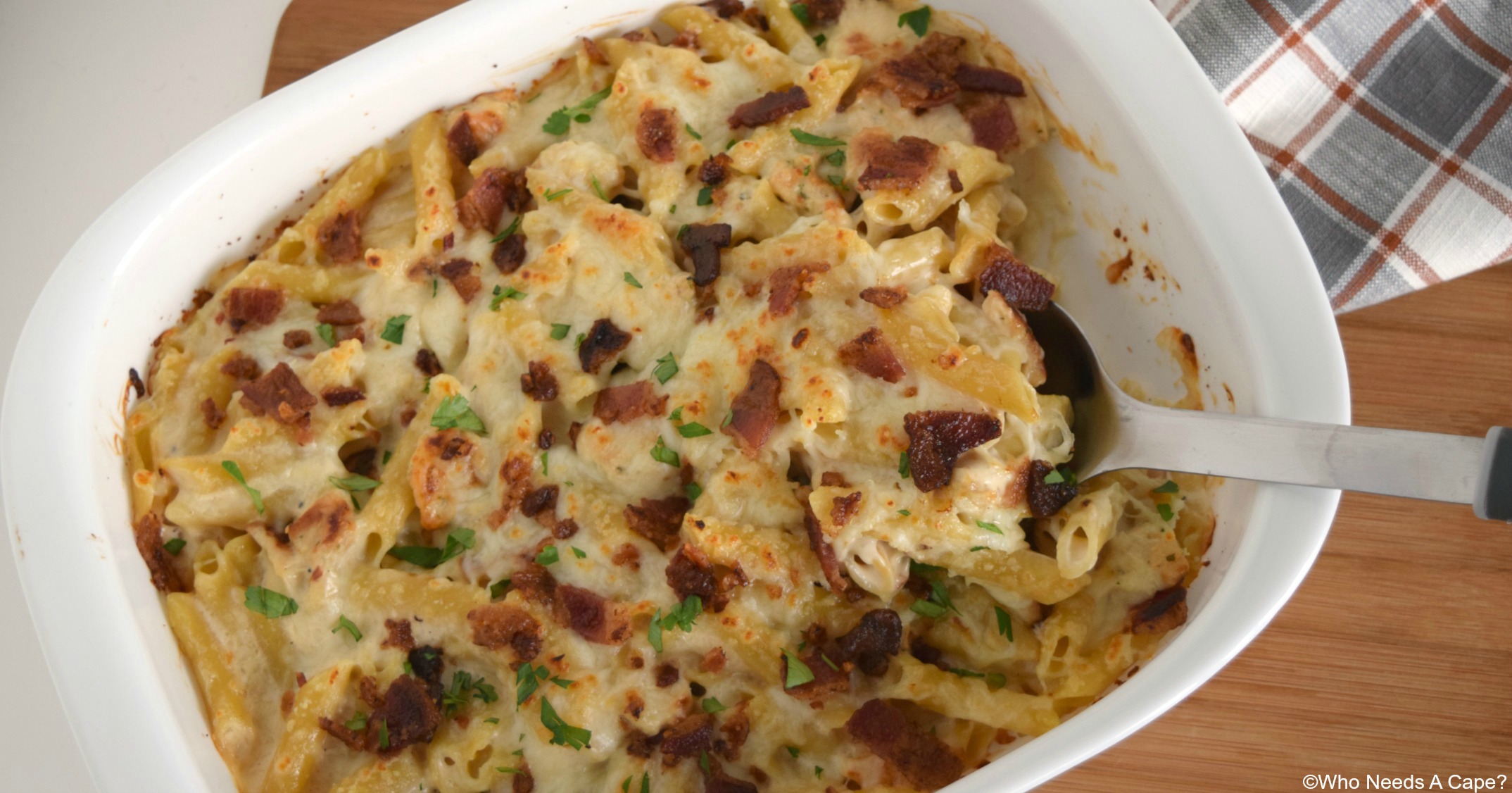 So, anyways I was telling you about eating on a great Valentine's Day Dinner! We can't always make it out of the house – sad but a true story (I'm guessing at least some of you can relate? Please say yes!). I decided there's nothing more romantic than a delicious rich Authentic Italian Dinner. They say a way to a man's heart is through his stomach right? Bertolli absolutely helped me in this case.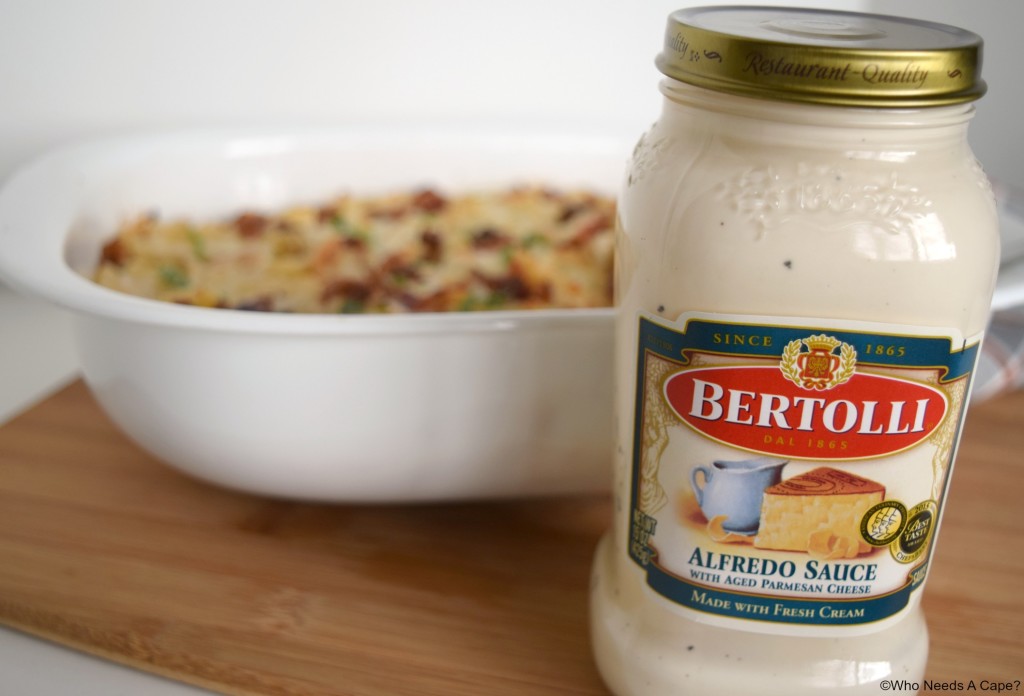 I now have the recipe to make so we can enjoy our Valentine's Dinner! Light a few candles, put on some music and enjoy a night in Tuscany thanks to Bertolli!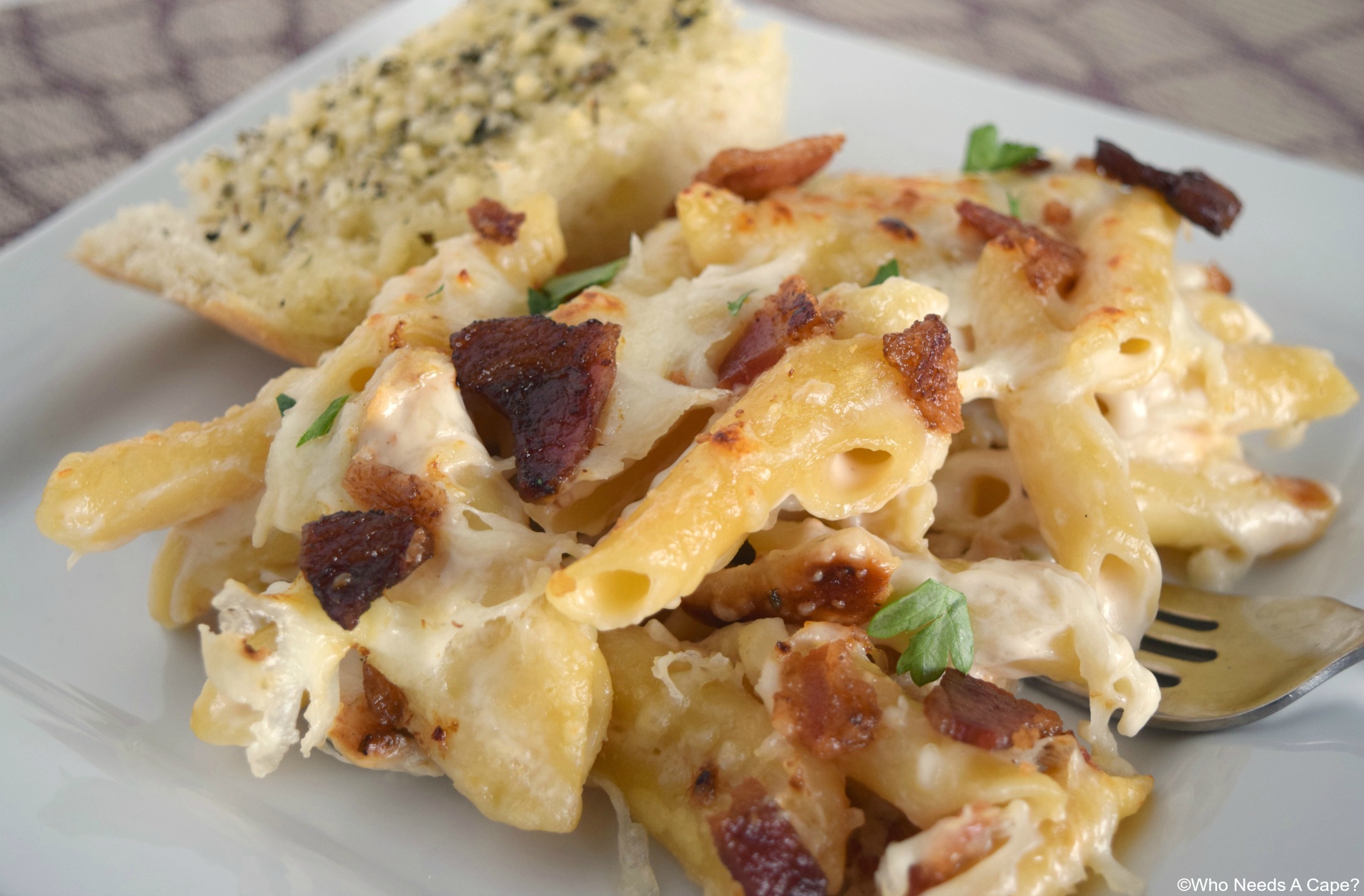 Chicken & Bacon Alfredo Casserole was no trouble to make. For the flavor that you got? It's very simple. If you don't cook it for Valentine's Day – be sure to cook it for something (I mean even Sunday Dinner!). It's comfort food at it's best. Italian Comfort Food is some of my favorites!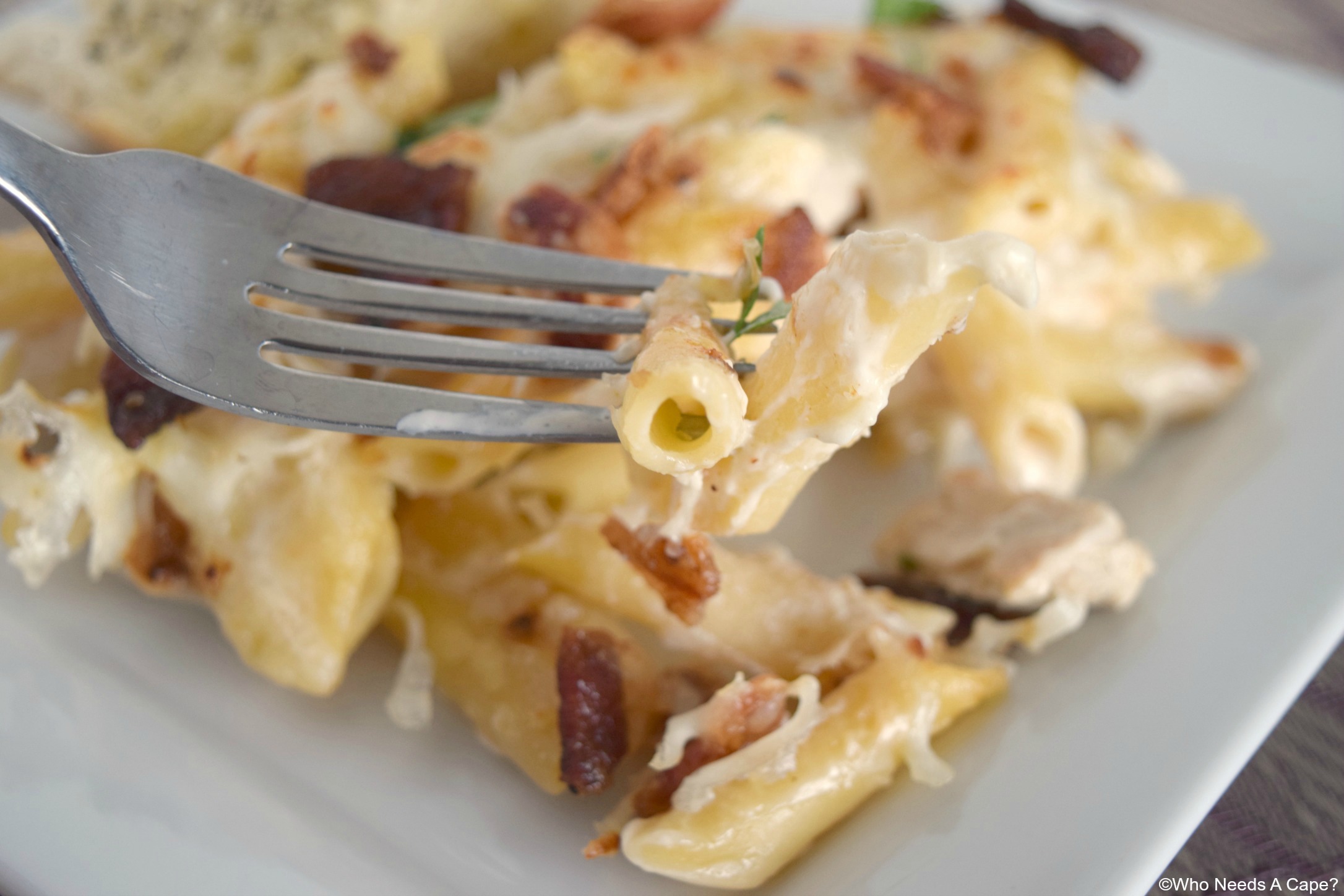 Other amazing casseroles you must try: