Slow Cooker Fajitas are fantastic tasting. An easy dinner and wonderful freezer meal – takes the work out of making a delicious meal for your family!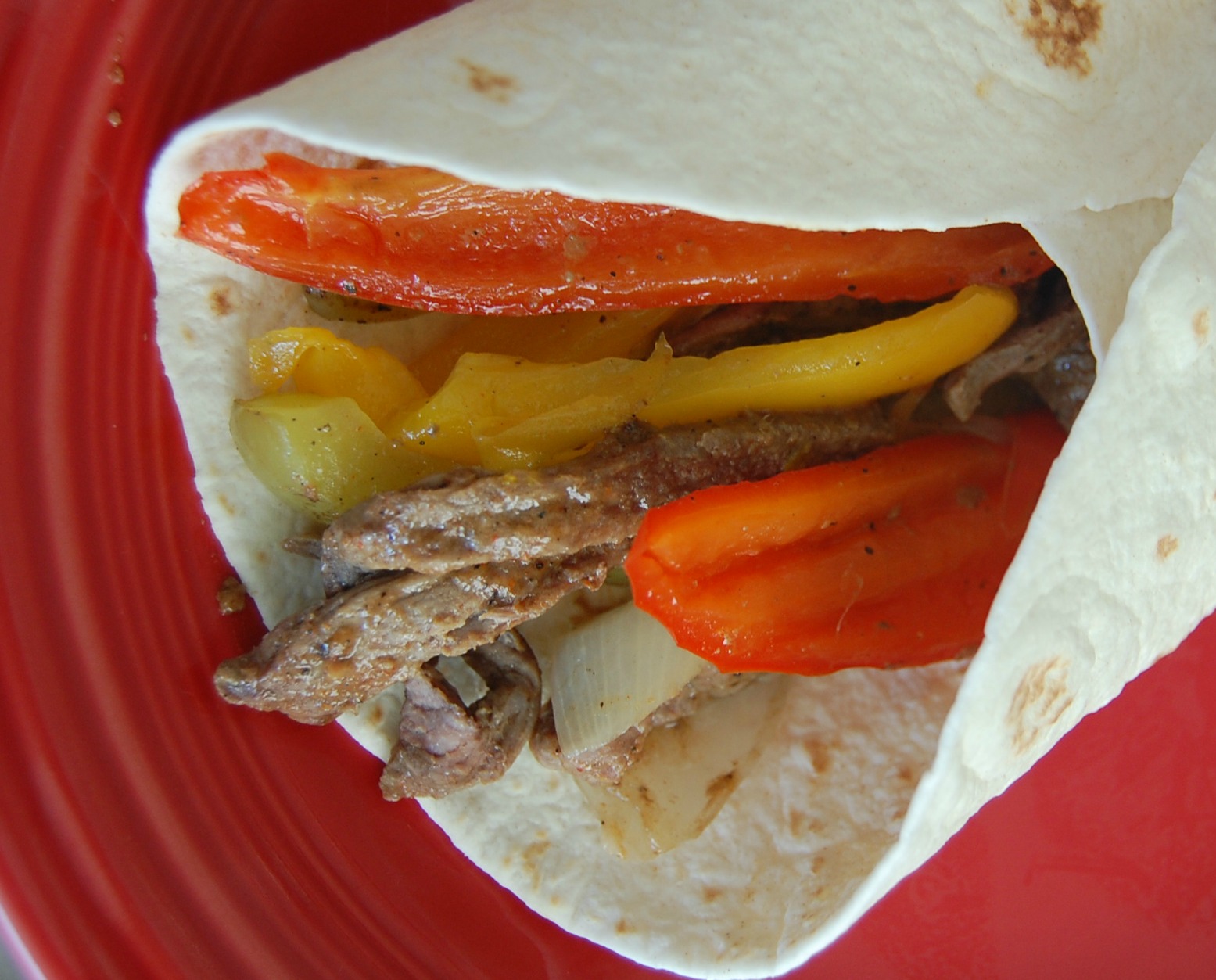 I love having my freezer full of freezer meals. Have you done it yet? It really takes the panic of 3 pm out of my life. I HATE deciding what to eat and what to cook – I think that is the worst part of making dinner (ok I'm not in love with doing the dishes either). Having freezer meals – all I have to do is pull one out and throw it in the slow cooker! I LOVE it. It's taken a lot of the indecision out of my afternoon and makes coming home from work so much easier.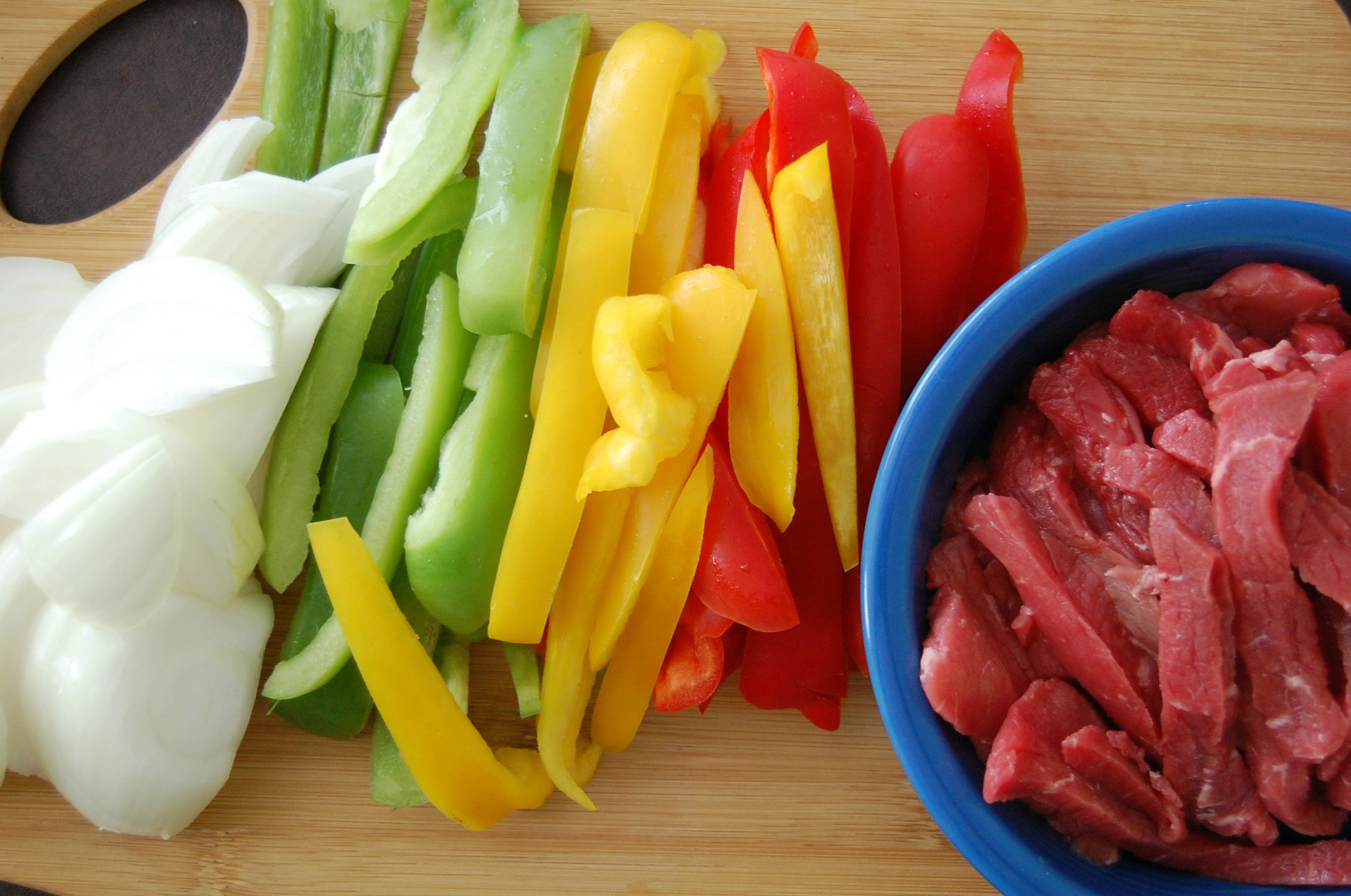 Slow Cooker Fajitas are one of the easiest Freezer Meals. I mean a few veggies, some spices and throw it in the slow cooker and walk away a happy person. LOVE IT!
Before I saw 40 meals, I had only used my slow cooker for comfort foods that my mom used to make. There's nothing wrong with a roast in the slow cooker – but boy is it fun to change it up and have Mexican, Tex-Mex, Chinese or Asian foods in the slow cooker.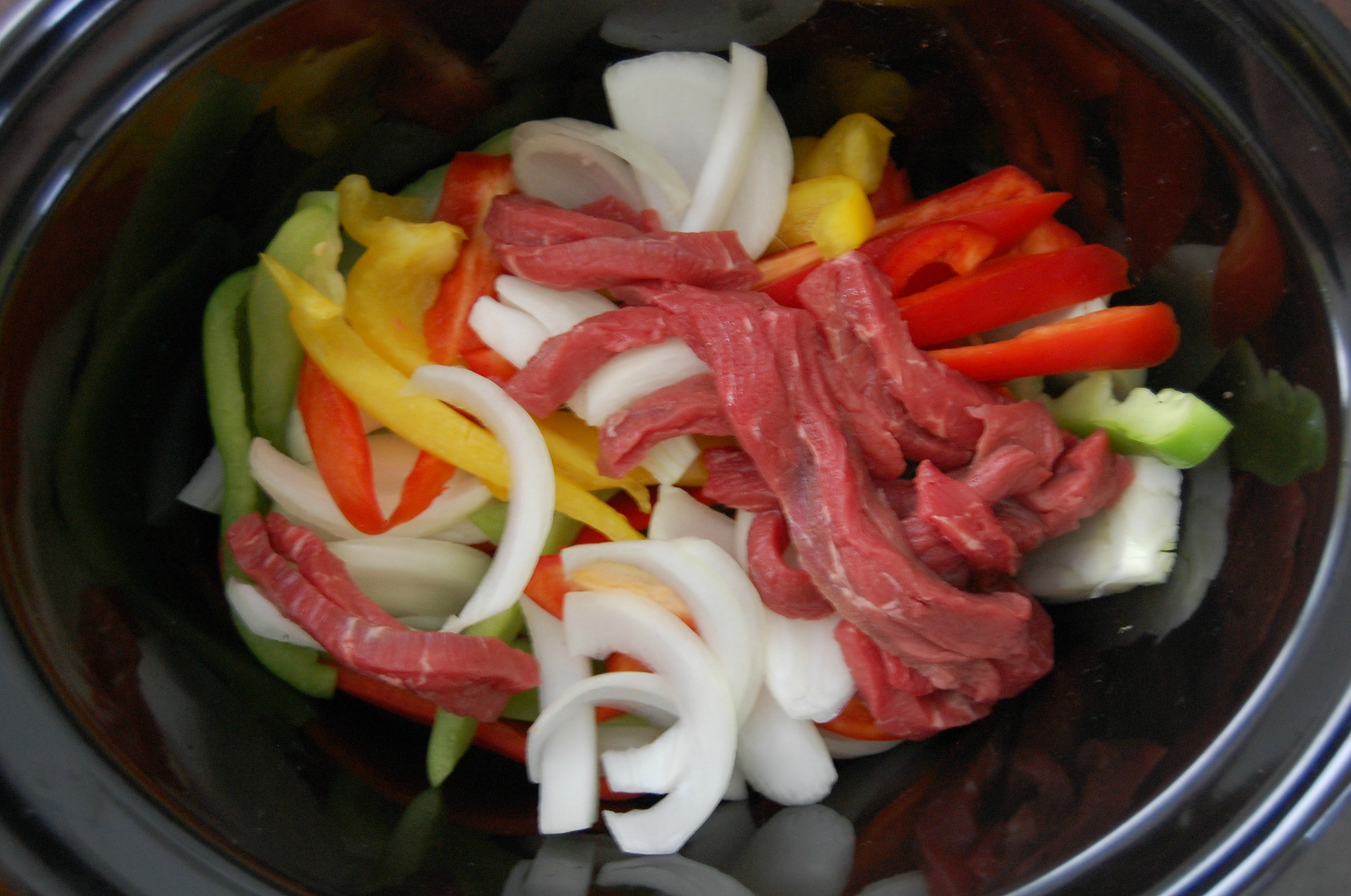 What's terrific about this recipe for Slow Cooker Fajitas is that it doesn't have tons of spice – but if you'd like some go ahead and throw a little bit of Jalapeno in the slow cooker too. My kids are not huge on spices so I just add my jalapenos when I serve it – because I love it and can't get enough.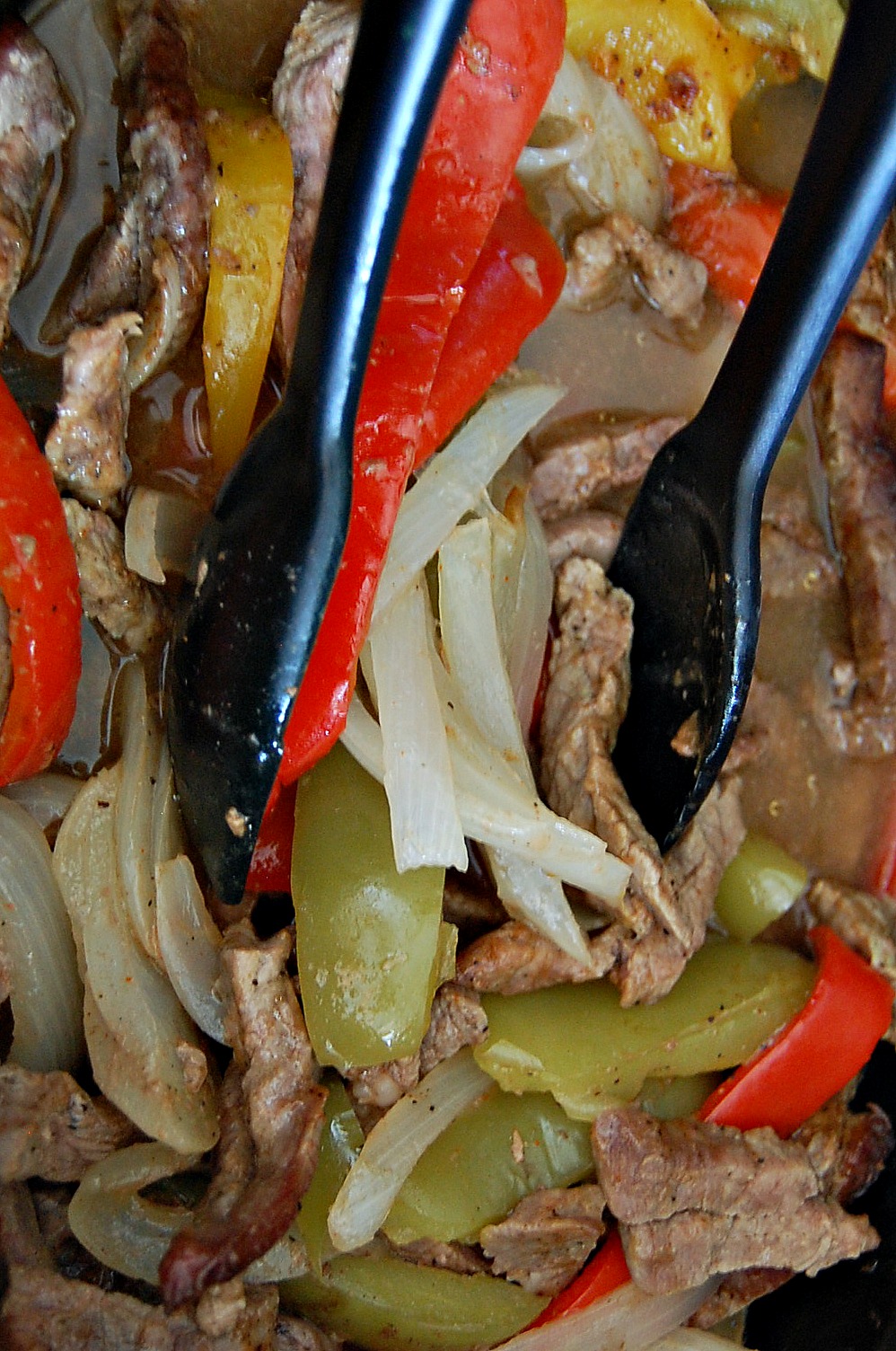 Top these tasty fajitas with Sour Cream, Avocado, pico de gallo, salsa or anything that your little heart desires! They are so good that I don't NEED the toppings – but I do love a sloppy fajita so there's that!
Want some more Slow Cooker Freezer Meal ideas? I have them for you! Try out: