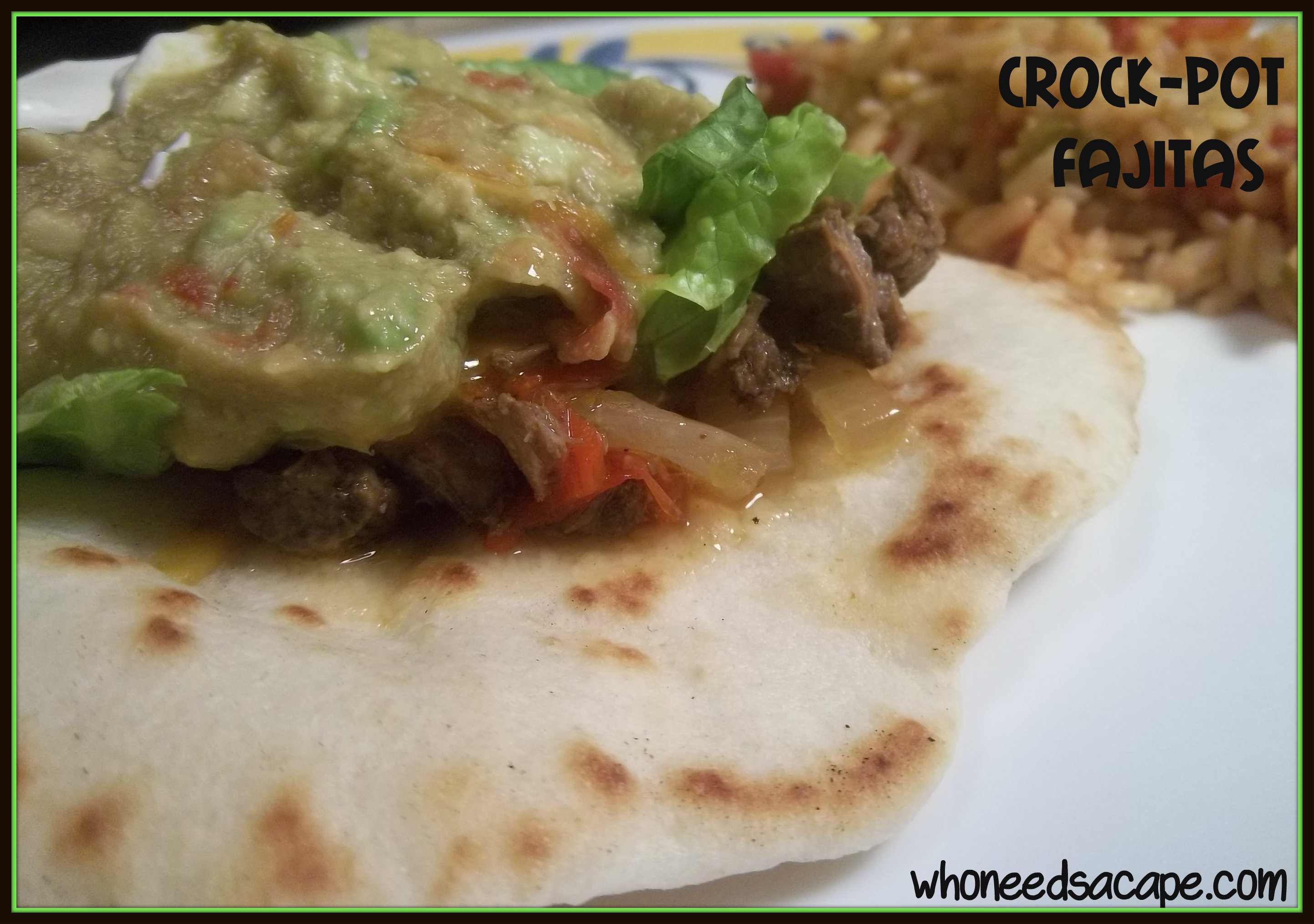 Who doesn't love fajitas? Steak, chicken, shrimp, combo. Just saying the word Fajita makes my mouth water and my tummy growl. Add in the convenience of cooking them in the crock-pot and I am doubly sold! I decided to give the Steak Fajitas a try from Katie's 40 meals in 4 hours post. They did not disappoint in flavor but I think I cut the strips too thin because after the recommended time I was left with itty bitty pieces of steak. Next time I will not cut them so thin, and also I am definitely going to try this with chicken. Yum!
Ingredients
1 large onion cut into 1/2 in strips
1 green bell pepper cut into 1/2 in strips
1 red bell pepper cut into 1/2 in strips
2 lbs boneless sirloin steaks or 2 lbs boneless skinless chicken breast cut into strips (not too thin)
3/4 cup water
2 tbsp. red wine vinegar (I just used regular vinegar)
1 tbsp. lime juice
1 tsp. ground cumin
1 tsp. chili powder
1/2 tsp. cayenne pepper
1/2 tsp. pepper
1/2 tsp. salt
1/2 tsp. garlic powder
Instructions
Place onion and pepper strips in bottom of crock-pot. Place meat on top.
Mix water, vinegar, lime juice, and spices and pour over meat/pepper mixture.
Cook covered on low for 6-8 hours
Place on warmed tortilla, top with lettuce and cheese. You could also top with sour cream, guacamole, pico de gallo, or cilantro. Serve with Spanish rice and enjoy!
http://whoneedsacape.com/2013/02/crock-pot-fajitas/