Slow Cooker Creamy Chicken & Bacon Sliders are the perfect game day meal! Easy to make, you'll love this crockpot comfort food that's perfect for a crowd.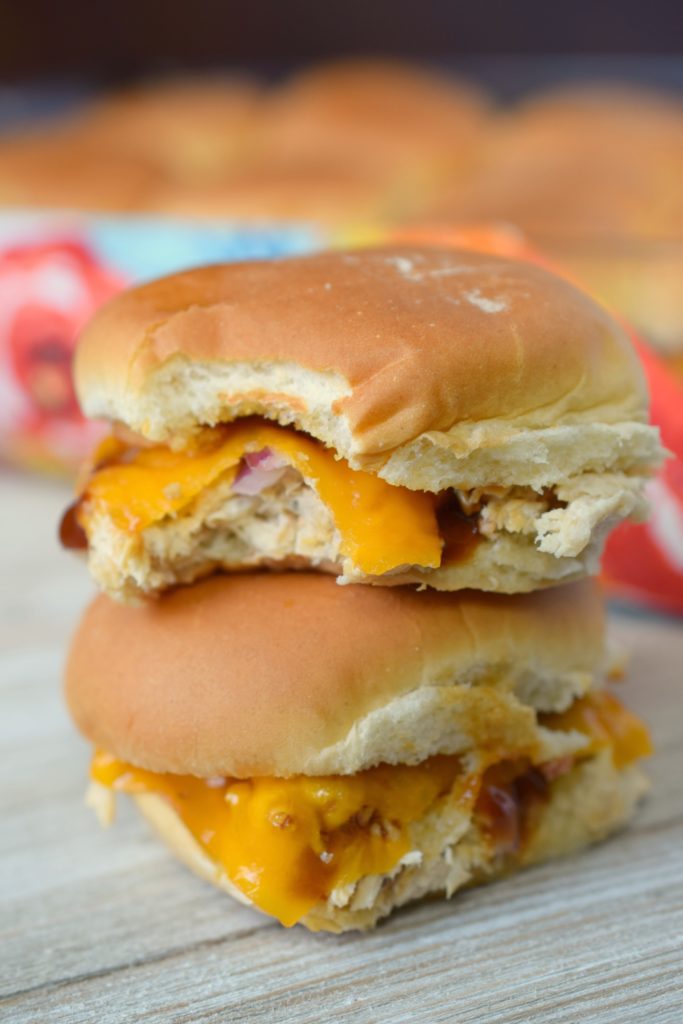 We adore game day food around my house, in fact, I prefer it over watching the game! WHAT? Yes, for me part of the excitement comes in getting my game day menu ready. Today I'm sharing with you an easy recipe that's perfect for game day menus and I'm quite certain you'll find that it's a recipe you'll want to make for everyday meals too. Slow Cooker Creamy Chicken & Bacon Sliders are delicious, no more explanation needed! Well, of course, I'll give you more details but truly you can trust me on this one, they are amazing.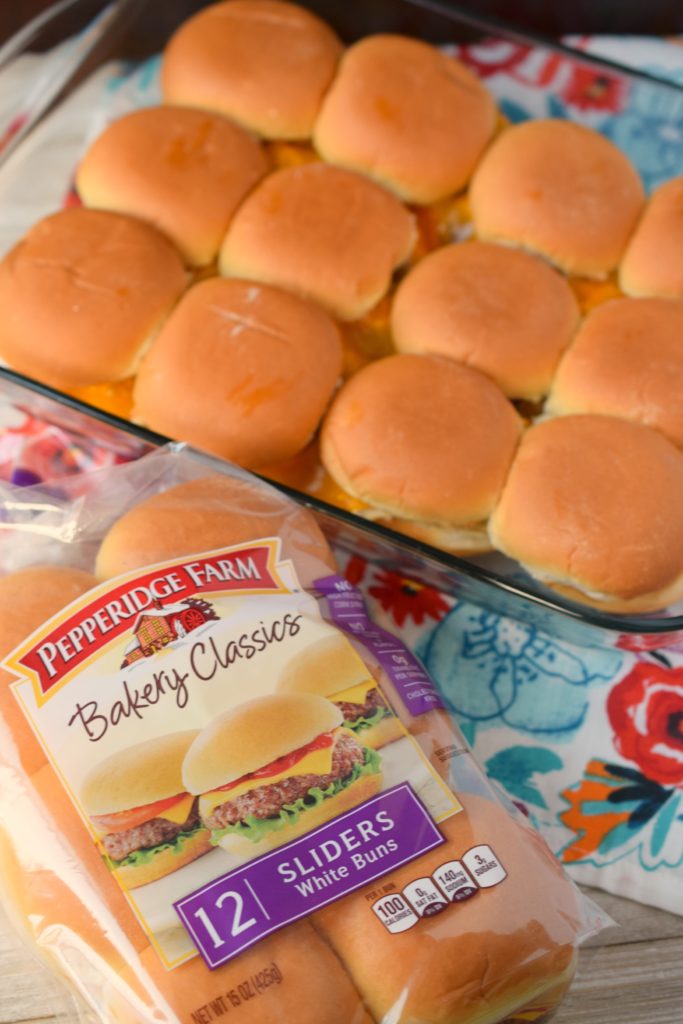 Slow Cooker Creamy Chicken & Bacon Sliders feature Pepperidge Farm Slider Buns. I'll tell you they are my number one choice when I'm making sliders (and I make them A LOT) because they contain no artificial flavors, along with no high fructose corn syrup and they come in a variety of flavors: White, Sesame, Potato, Sweet & Soft, Wheat. They come in a handy 12 count party package perfect for game day recipes. And because they are Pepperidge Farm, they are part of the line up of products that I know my family will enjoy.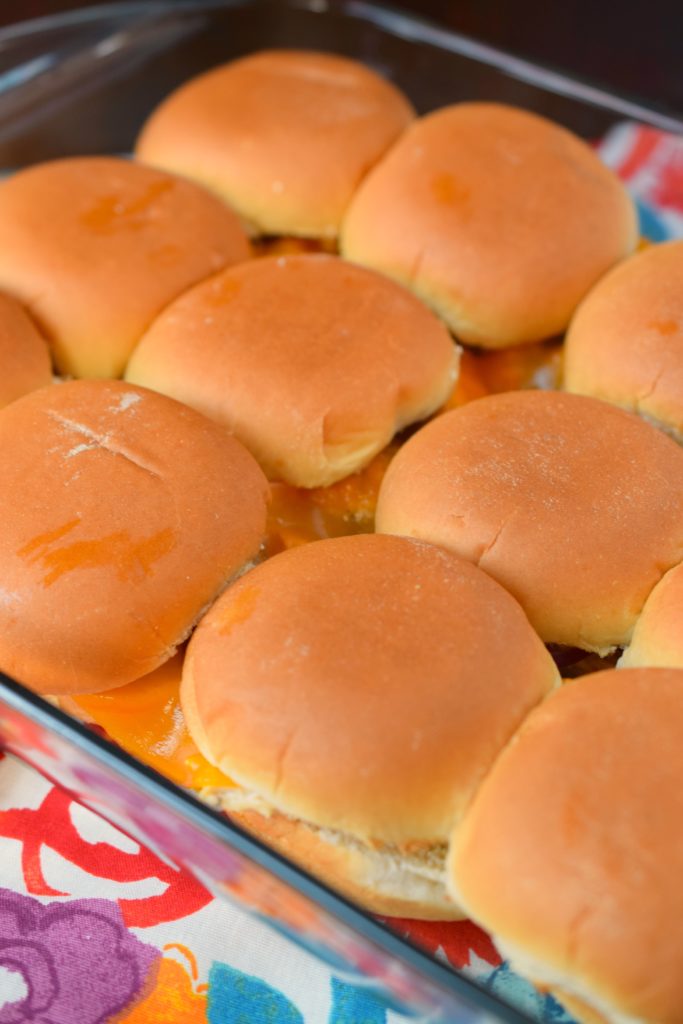 Next, you need the filling for these tasty sliders, right? I turned to my trusty slow cooker for the most delicious filling made from chicken, cream cheese, and dry ranch dressing. These ingredients slow cook away until the chicken is tender and ready to be shredded. The next step is, you add in cooked and crumbled bacon…hello, the delicious factor just went through the roof here. Spoon some of this amazing filling onto the bottom of a Pepperidge Farm Slider Bun and top with sliced cheddar cheese, thinly sliced red onion and BBQ sauce. Get the cheese all melty in the oven and put the top of the slider buns on and get eatin'.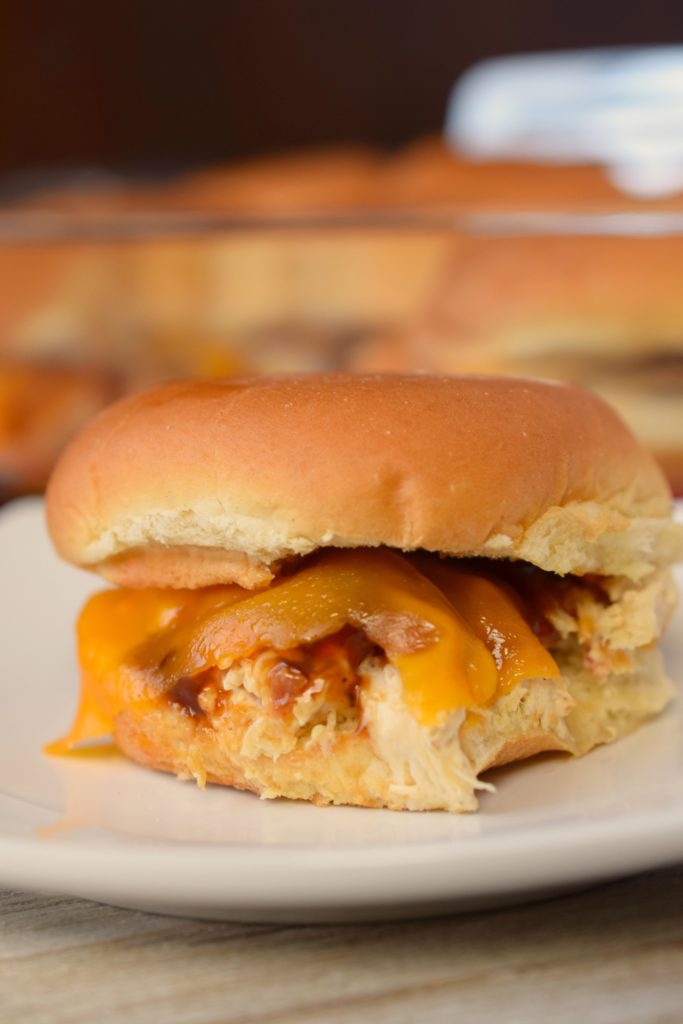 Game day eating never tasted so good. What's really great about Slow Cooker Creamy Chicken & Bacon Sliders is that early in the day you can get the creamy chicken filling made and ready in your slow cooker. Keep it on warm and assemble the sliders right before kickoff. You won't miss a second of the game except for the moment when you find yourself heading out to grab another one.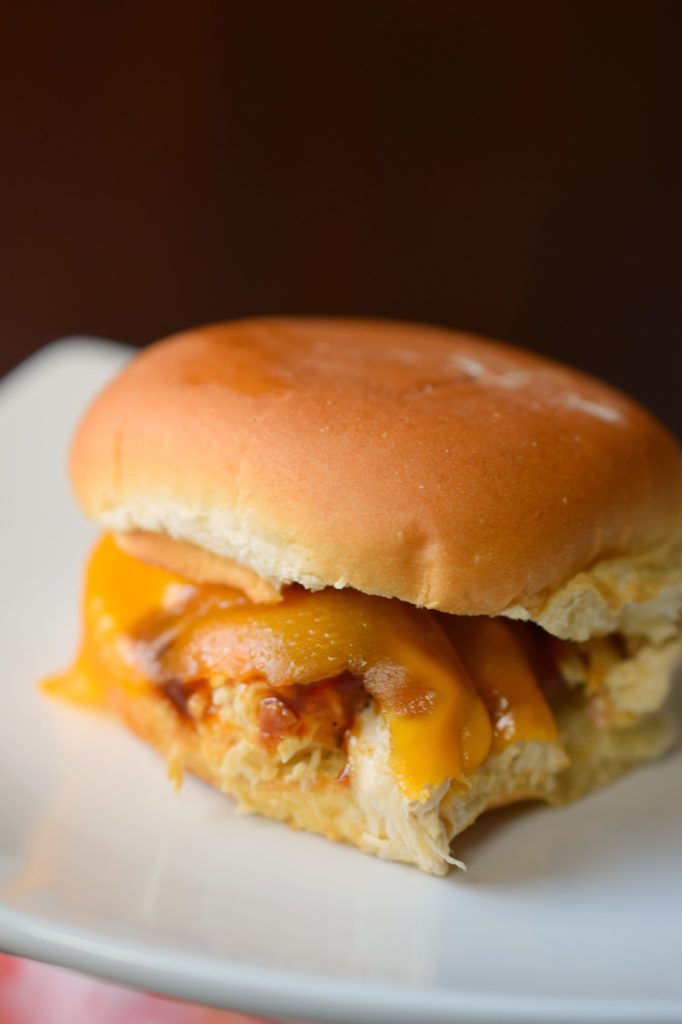 Now that I've inspired you to add Slow Cooker Creamy Chicken & Bacon Sliders to your big game menu, I would love to hear what you'll be making with Pepperidge Farm Slider Buns. Please comment below and let me know.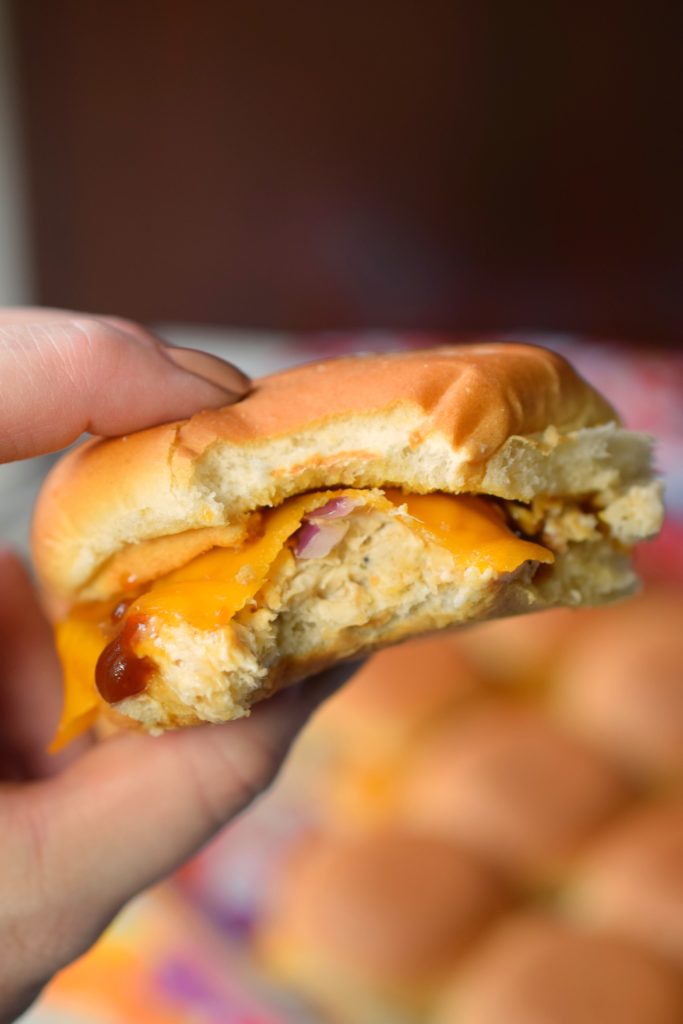 Visit Pepperidge Farm for a $1 off coupon and some great recipes too!