One Pan Sausage Skillet Pasta is a great meal for busy nights! Full of great flavors, you'll love this easy dinner that's a family favorite!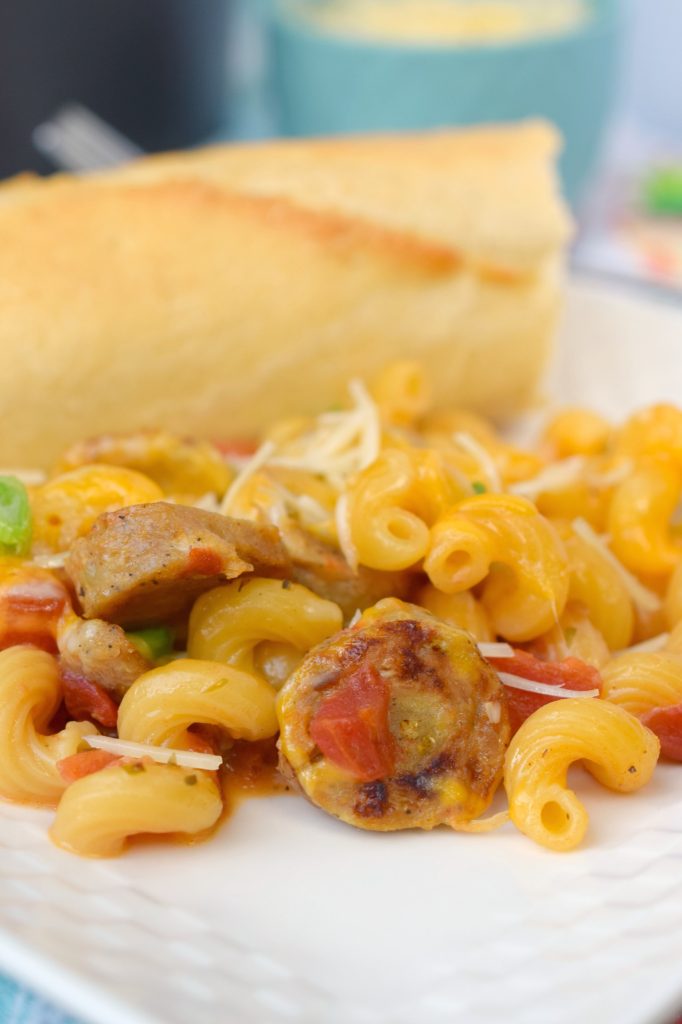 Okay, this dish will leave you wanting more, so good, so easy, and family-friendly. I have to give credit a mommy friend who raved about this recipe that is originally found on KevinandAmanda.  She shared the recipe and many of us tried it and equally enjoyed it.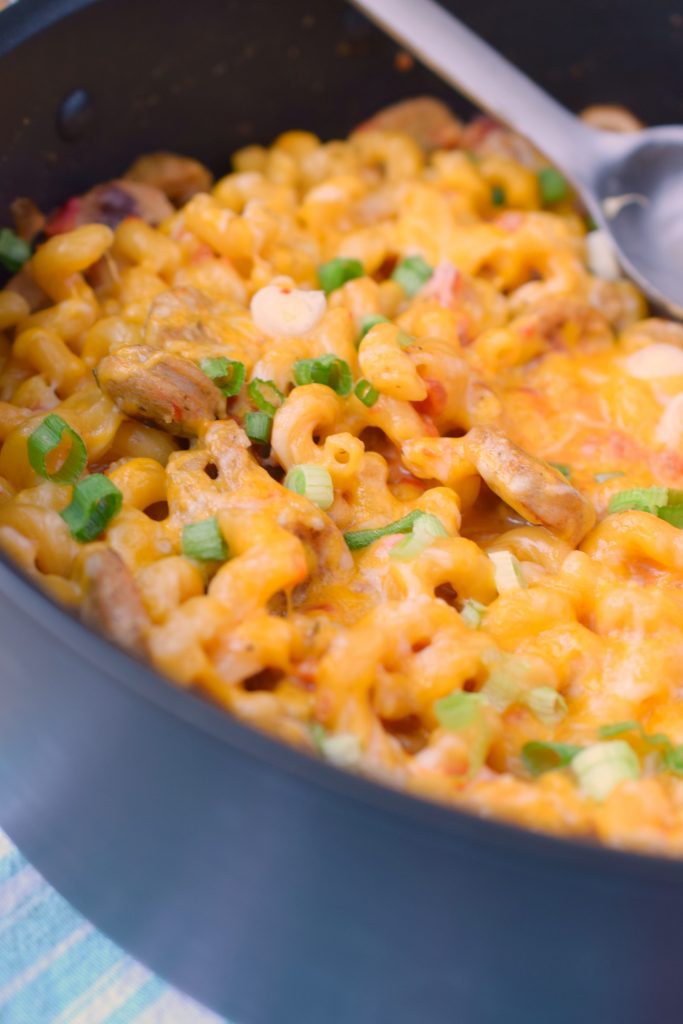 I knew as soon as I read it that it was going to be a tad spicy for my little girls. So like many dishes I prepare I decided to make it a bit less spicy and it is fabulous, my 1-yr-old is gobbling up the noodles at this very moment.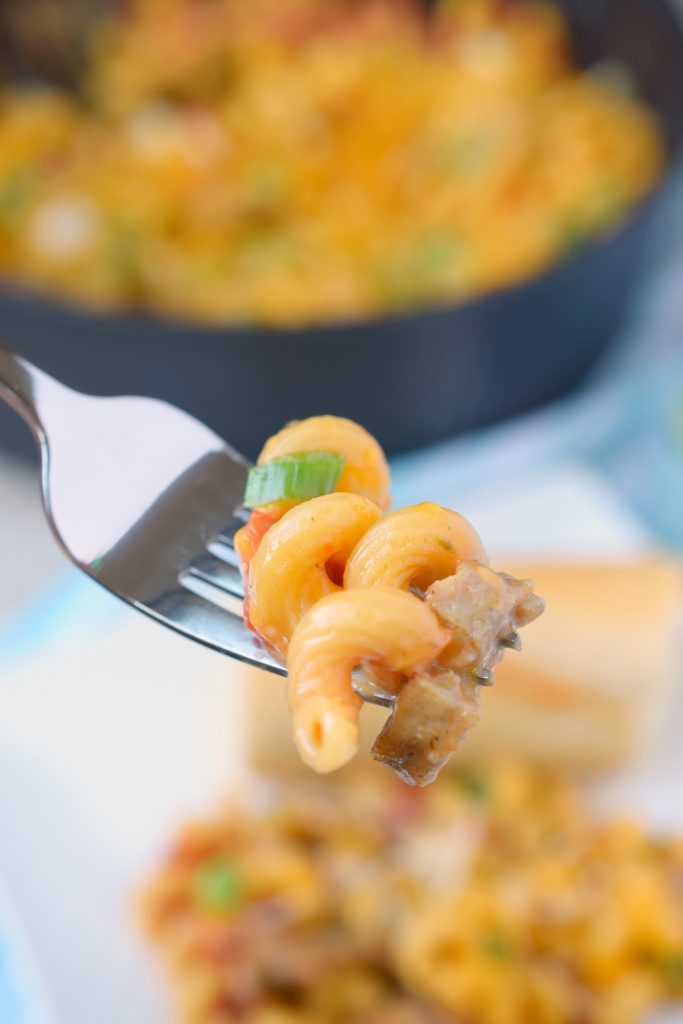 The other thing I LOVED about this recipe is that you don't boil the noodles separately. The noodles cook in the sauce which means one less pot to wash – SCORE!!! Just heat up some crusty bread and you are all set.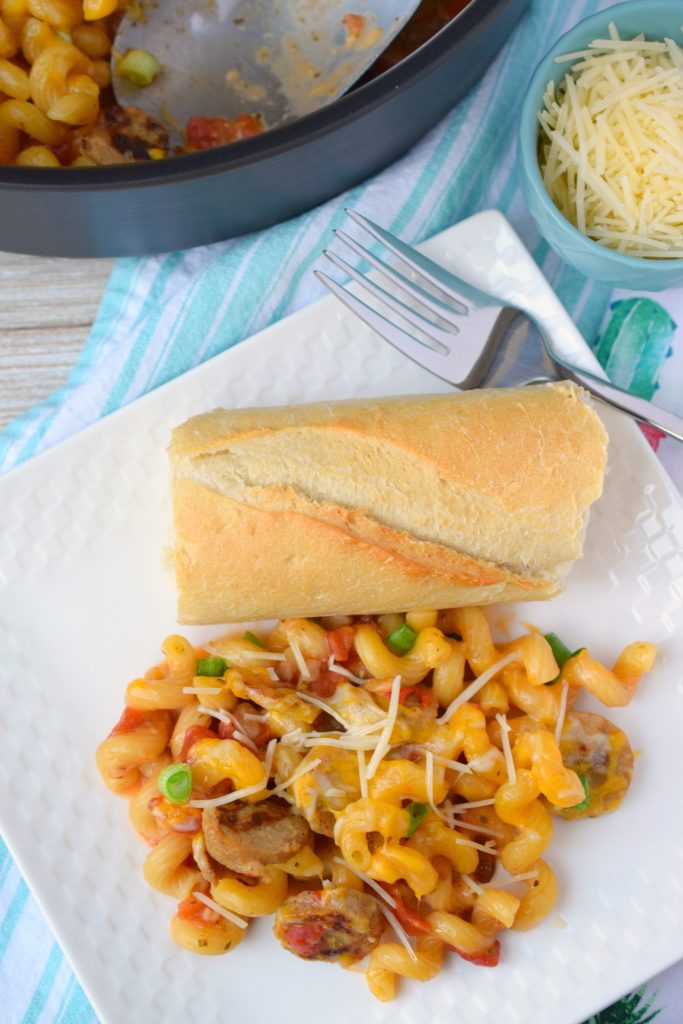 This is one of those easy recipes that's so versatile. Take, for example, I've used chicken sausage, polish sausage, turkey sausage and all of them were delicious. I've also used different shaped kinds of pasta, I prefer a curly pasta but don't let whats in your pantry limit you, be adventurous and try whatever you have. Same with the cheese, if you don't have Colby-Jack, that's fine too I've made this with cheddar and it's great too.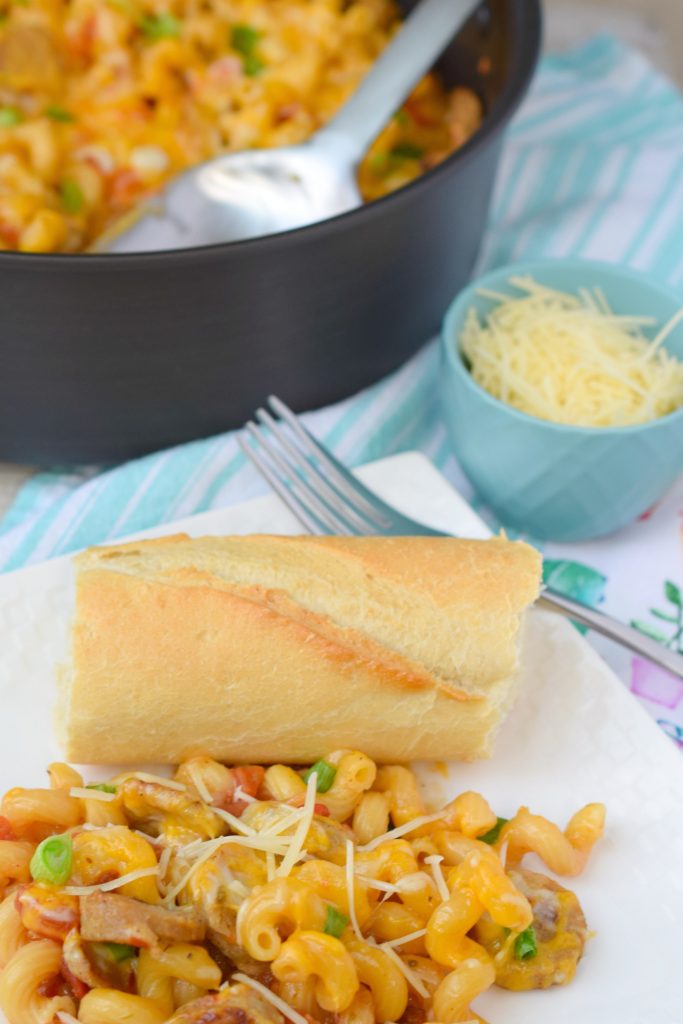 Other great meals one pan

meals

: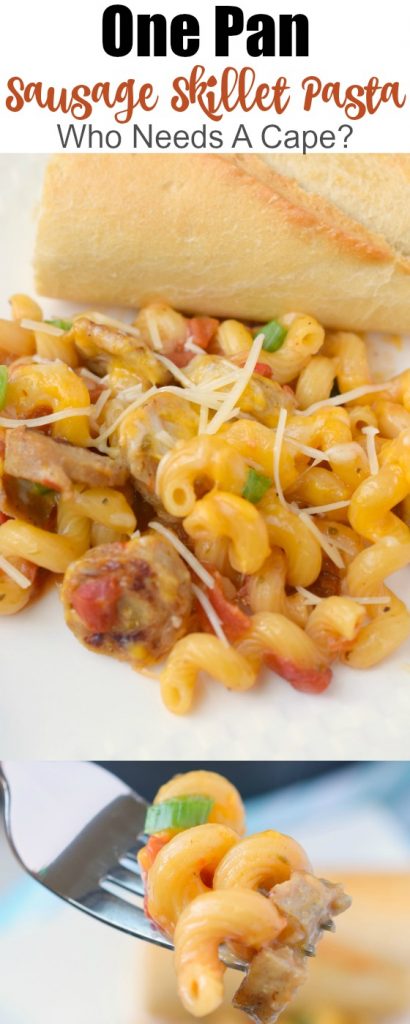 Follow us on Pinterest for more great recipes!