Delicious Slow Cooker Macaroni & Cheese with Ham is great for big crowds, use up leftover ham & put your crockpot to work!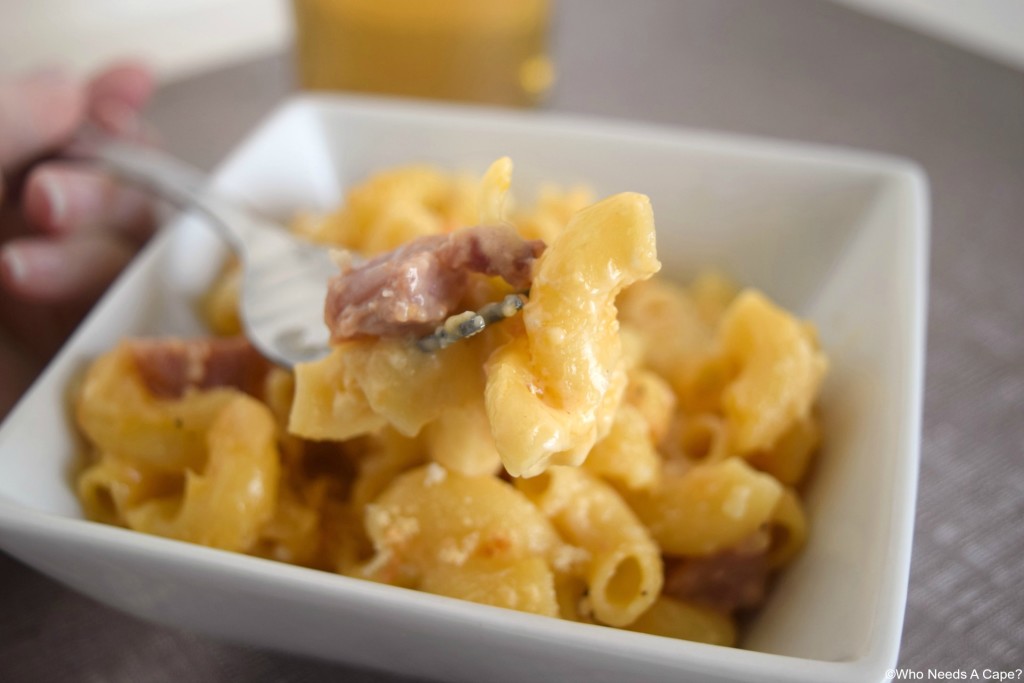 Easter has come and gone, along with it all the cute bunnies, chickies, chocolates and pastels. What does Easter usually leave behind though? Ham, and plenty of it. If your house is anything like mine, by day 2 or 3 of eating leftover ham you're ready for something different. Now that's not to say I don't enjoy ham, I personally love it. But I'm not crazy about eating the same thing day in and day out.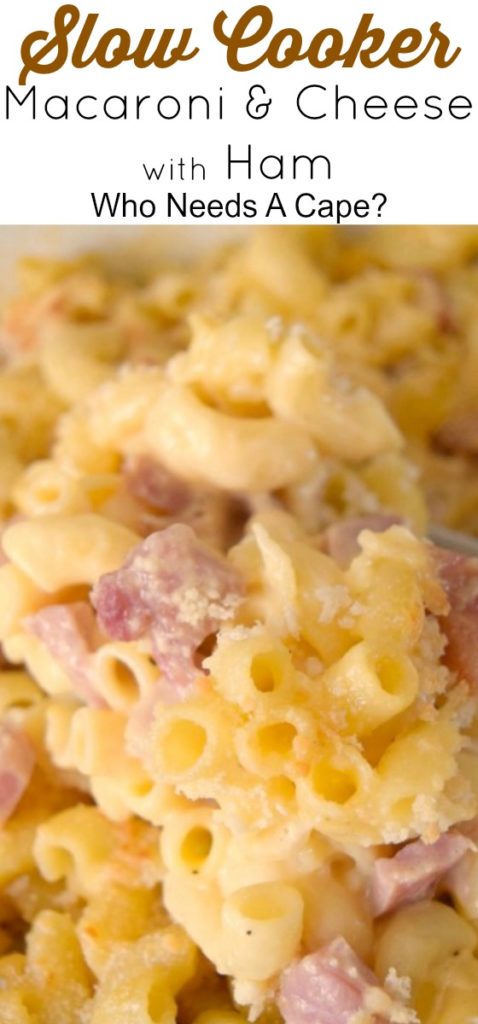 Last year about this time I shared with you my Baked Macaroni & Cheese with Ham, a delicious casserole filled with cheesy goodness and a great way to use up leftover ham. This year I decided to tweak it just a bit and prepare this in my slow cooker, because you know…I love my slow cookers! Oh yes I do!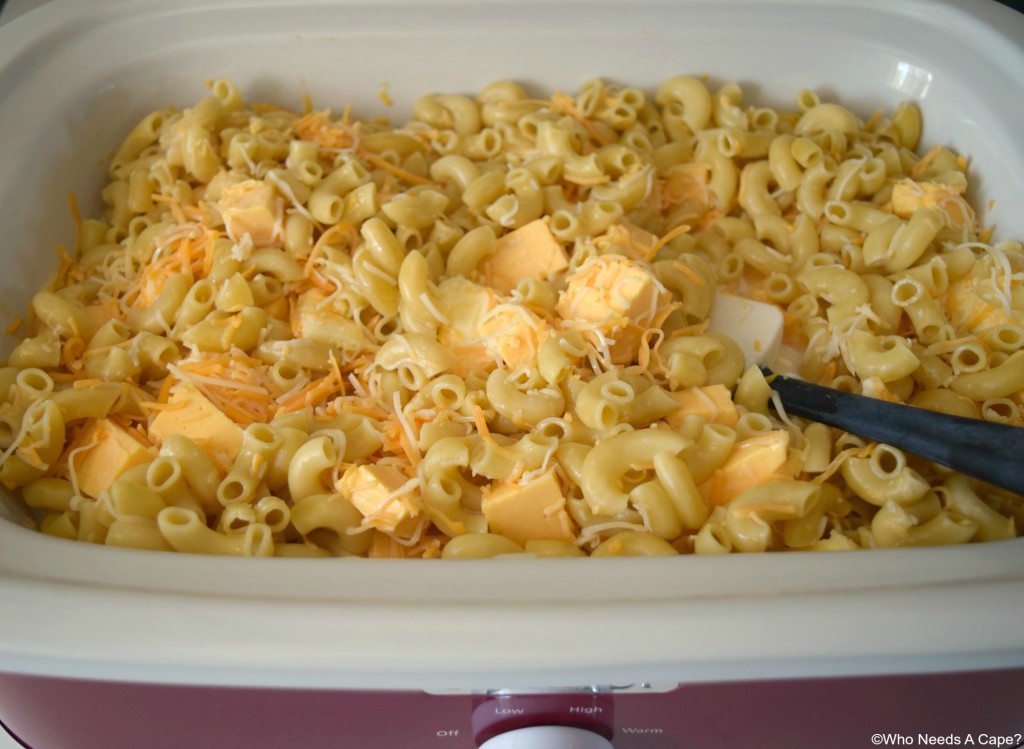 What I enjoy about this recipe is that you can easily make this for a crowd. At my house my crowd is my own family, if everyone here that's a crowd. Let me just say if you haven't made mac and cheese in the slow cooker before, trust me it's EASY! All you do is boil the noodles for 3 minutes, that's all the prep you have, nothing complicated about that, right? This recipe will work well in any slow cooker, I normally use my 6 quart, but…since Santa was extra nice this year and brought me a brand spanking new CASSEROLE CROCK POT (yes, that's a THING) I now use that. One of the things I love love love about it is the ability to pop the casserole portion under the broiler to brown the top of dishes.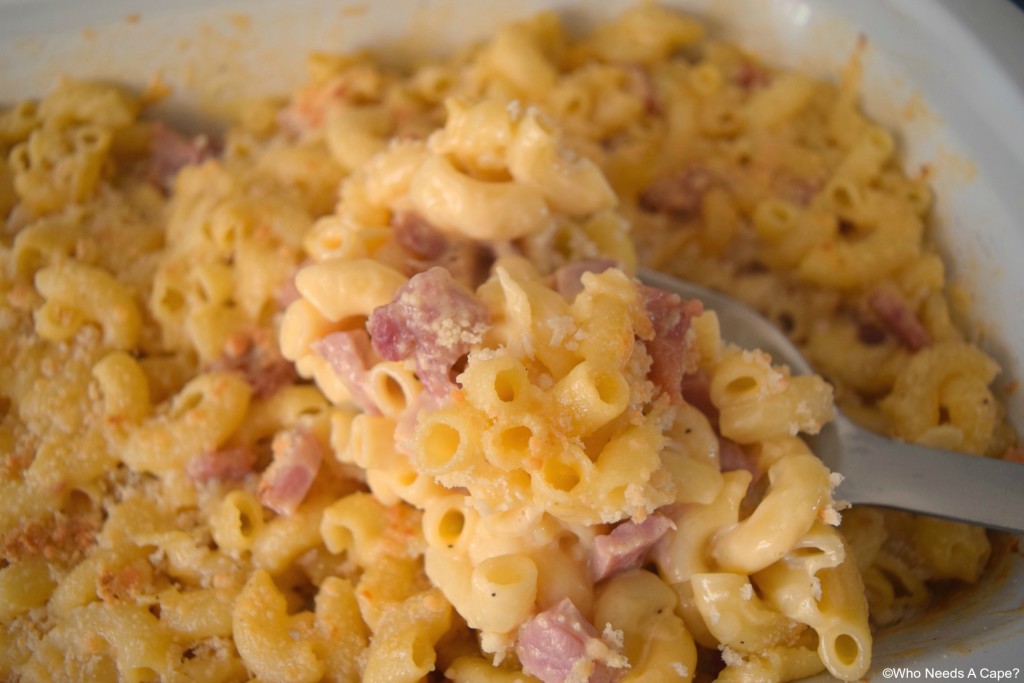 In the recipe below I list 2 optional ingredients that I use if making this in my Casserole Crock Pot. If you aren't familiar with this small kitchen appliance, there's a link below so you can check them out.
---
 Other great recipes you'll enjoy:
Easy Slow Cooker Turkey Breast
A wonderfully simple recipe for preparing a juicy turkey breast in your slow cooker!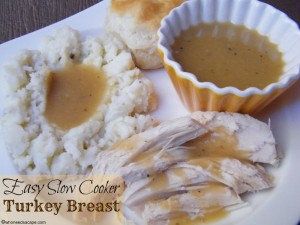 Slow Cooker Cauliflower Casserole
Great side for the holidays, freeing up your oven for other dishes!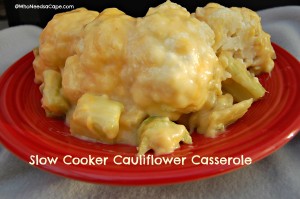 Roasted Cabbage Slices with Parmesan
You'll thoroughly enjoy roasted cabbage, perfect side dish for the holidays!