Slow Cooker Lasagna Soup has the same great flavors as the traditional meal without all the work. Comfort food straight from your crockpot.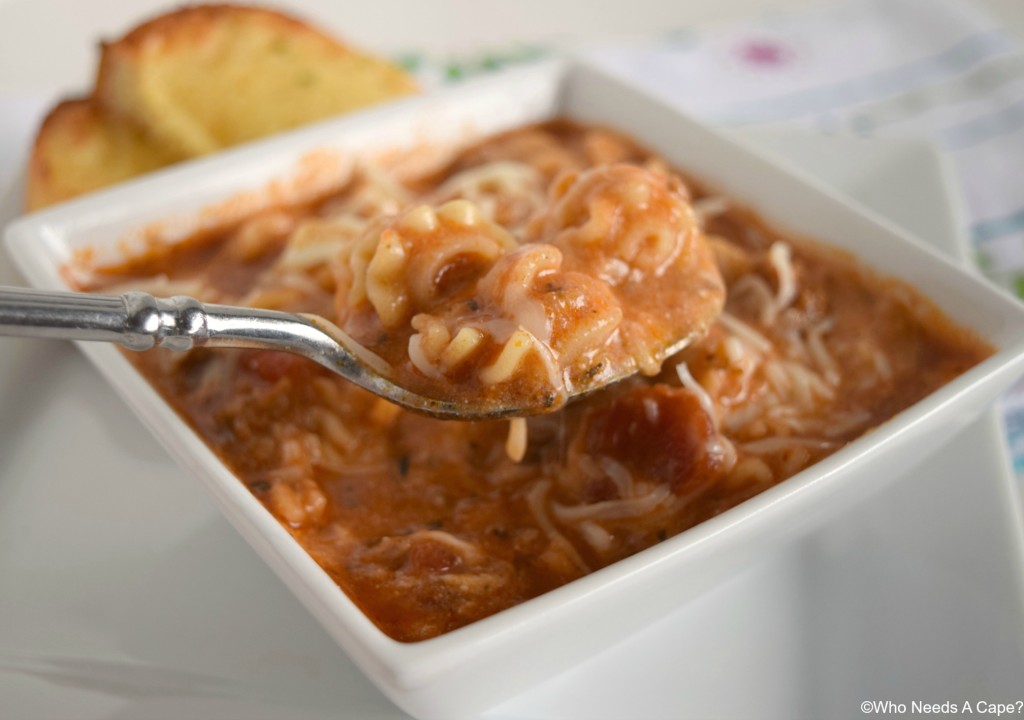 I'll just cut to the chase here. I love lasagna, one of my top 10 favorite things to eat. What I don't love is the time it takes to prepare traditional lasagna with layers of goodness. Having a busy life I've stopped making lasagna except for an occasional holiday meal. I know it doesn't take all that long to prepare but some days, okay most day I just don't have the time.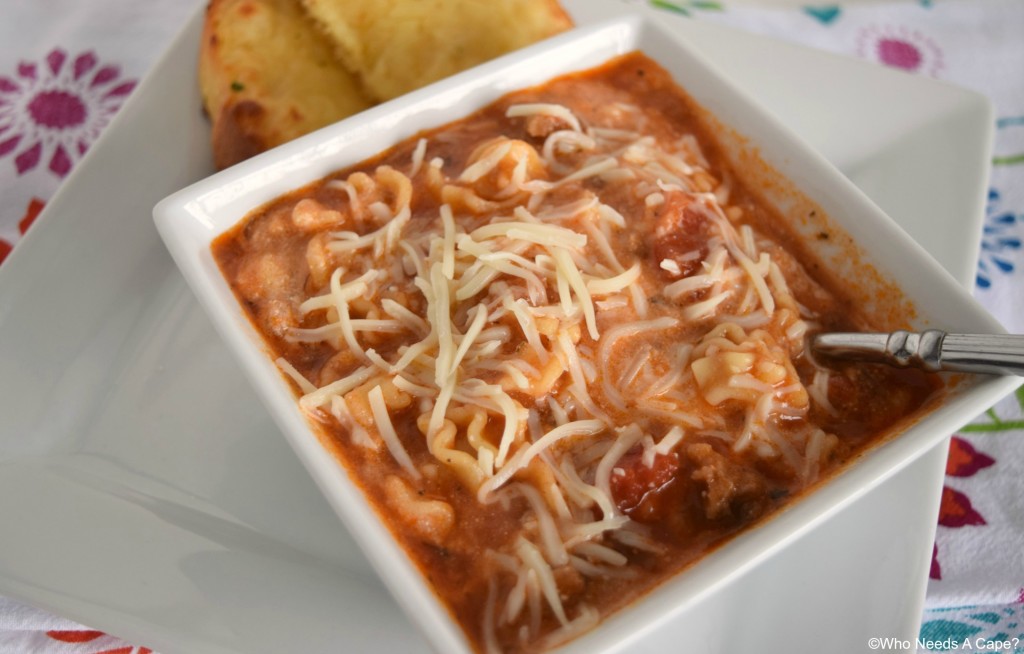 I had a craving for lasagna and knew a big pan of it just wasn't going to happen. So I did the next best thing, made some Slow Cooker Lasagna Soup. This soup settled my craving just perfectly. Such an easy recipe to prepare. Like most recipes we post you can customize this to suit your families tastes. I used a chunky roasted garlic spaghetti sauce, and regular diced tomatoes. You could certainly use petite diced tomatoes, additional spice such as crushed red pepper or even add in some frozen spinach. I used what I knew would work with my family. Now for the pasta, I used a very fun shape: Radiatore, the pieces resemble little radiators. With curly edges it's the perfecta pasta for this soup, but any cut pasta will work.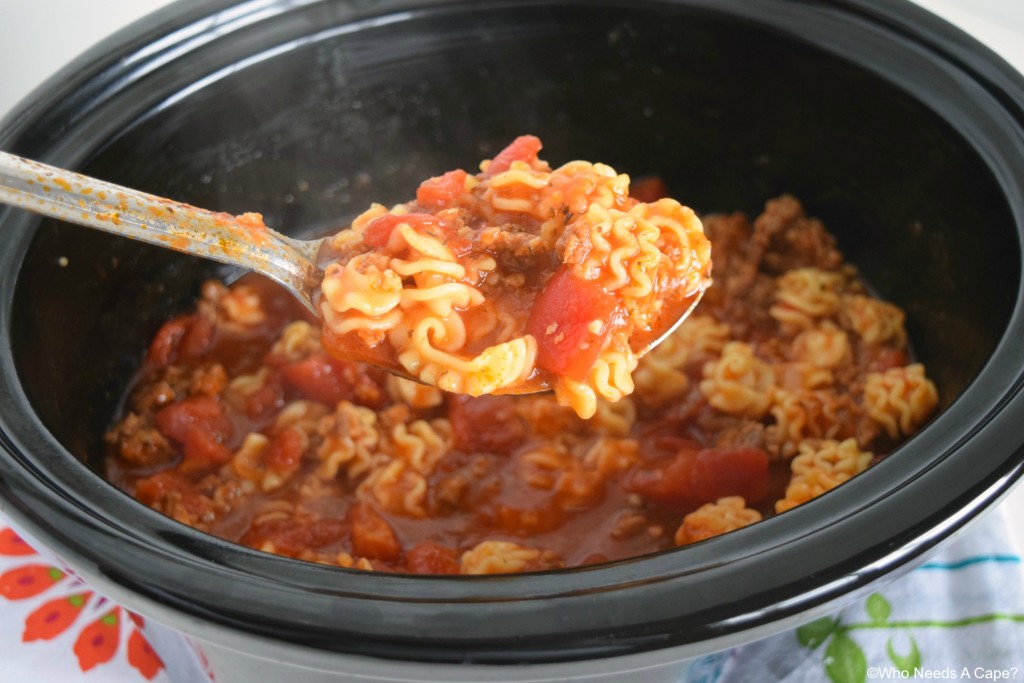 Just prior to ladling into bowls, mix up the cheesy portion of this soup. Spoon some into the bottom of your bowl, ladle lasagna mixture on top, add shredded mozzarella if desired. Now stir it all up and enjoy this comforting soup in a bowl. Serve with some garlic bread alongside, better yet make our Loaded Artichoke Garlic Bread and truly have a feast. My 7 yr old said while eating "Mom, I don't like this soup…I LOVE THIS SOUP", and if you know my fussy kids that means this is a WINNER!
Try the PRESSURE COOKER version click HERE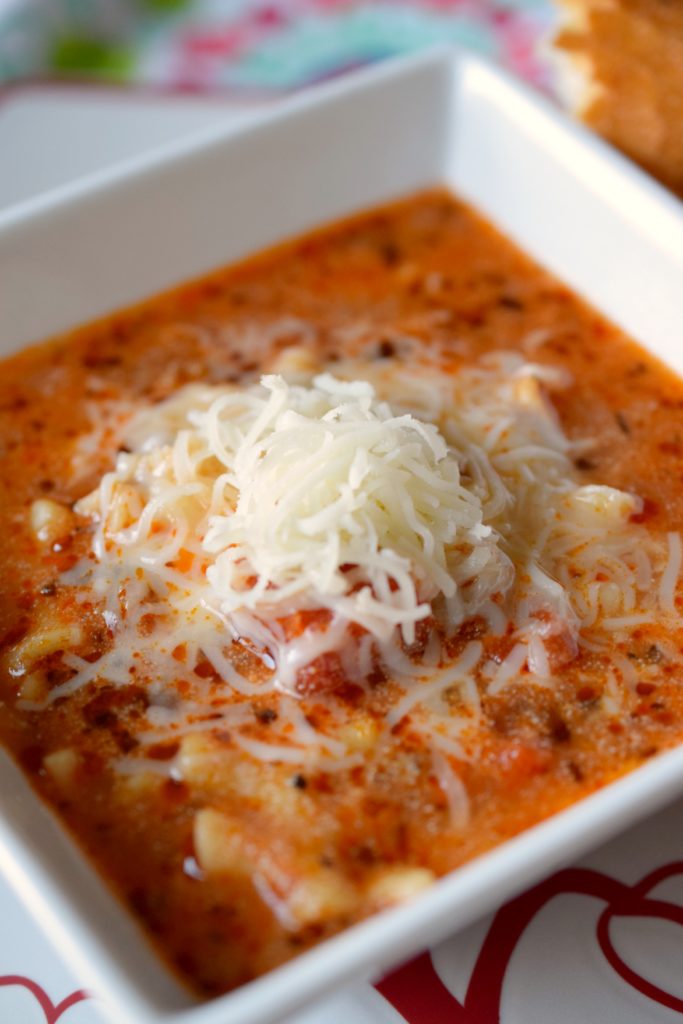 ---
 Other easy slow cooker favorites:
Slow Cooker Ranch Chicken Tacos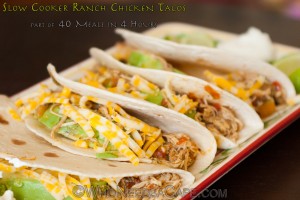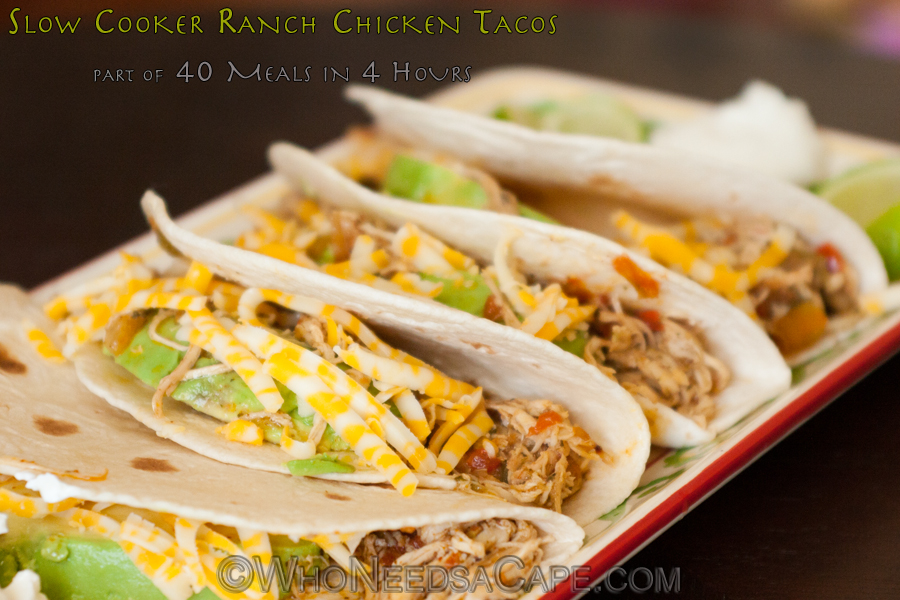 Slow Cooker BBQ Cranberry Chicken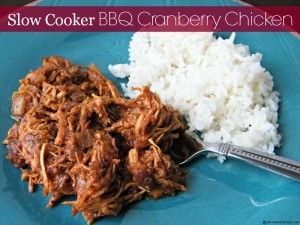 Slow Cooker Stuffed Pepper Soup