Make this easy to prepare Road Trip Snack Mix for your next family road trip. Loaded with delicious items, it'll save you from stopping for snacks.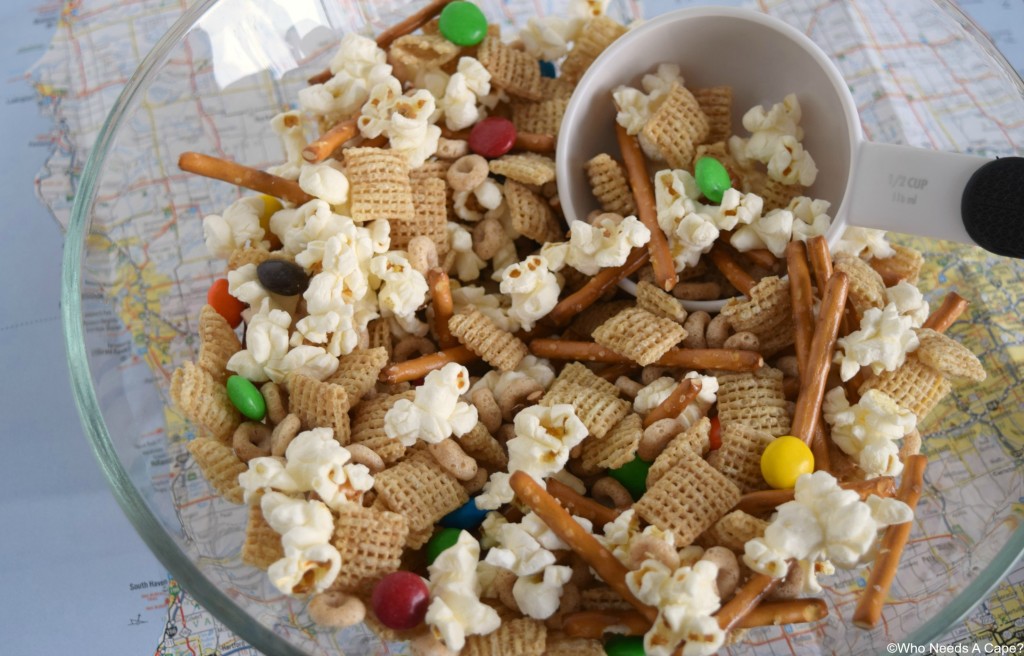 This shop has been compensated by Collective Bias, Inc. and its advertiser. All opinions are mine alone. #GIVEEXTRAGETEXTRA #Kroger #CollectiveBias
Who's ready for summer road trips? I know we are! Road Trips are my favorite…until the kids start whining ~ so about 5 miles in. NO just kidding. We love road trips whether it is a 10 hour to see our daughter at school or it is a much longer drive to Florida – road trips are where it's at for this family (too many of us to fly anywhere!). Keep reading – I'm going to show you how to pack an awesome basket for your road trips like mine, and a fun fun fun recipe!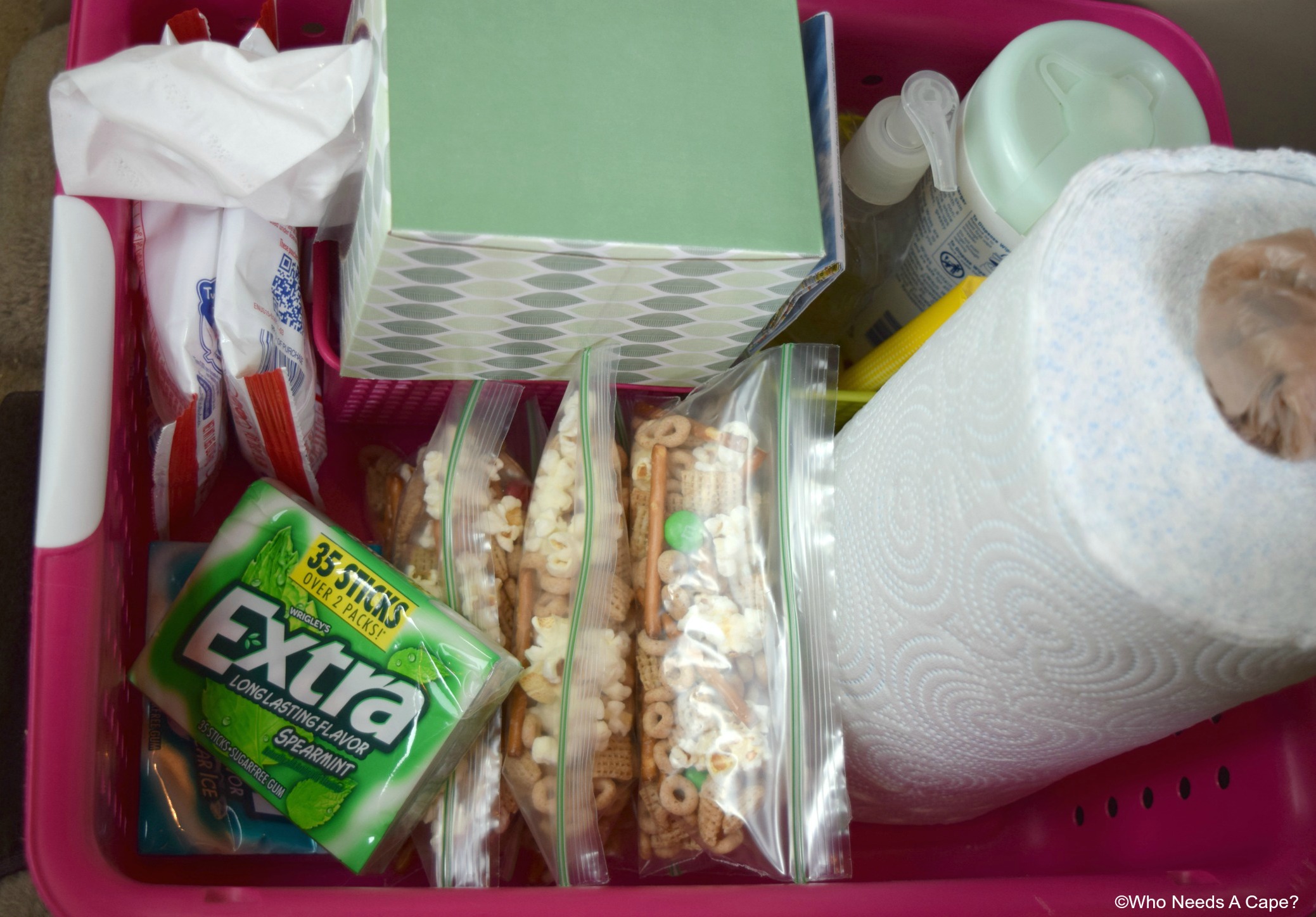 You can't go on a road trip without a plan, and by plan I mean snacks. It makes everyone (including my husband – he's the biggest whiner *kidding honey*) calm down to get a great snack in the car. Keeps everyone going a bit longer between rest stops. I have a basket that I like to stuff full of yummy goodness as well as all of those things that you NEED while feeding a family in the car.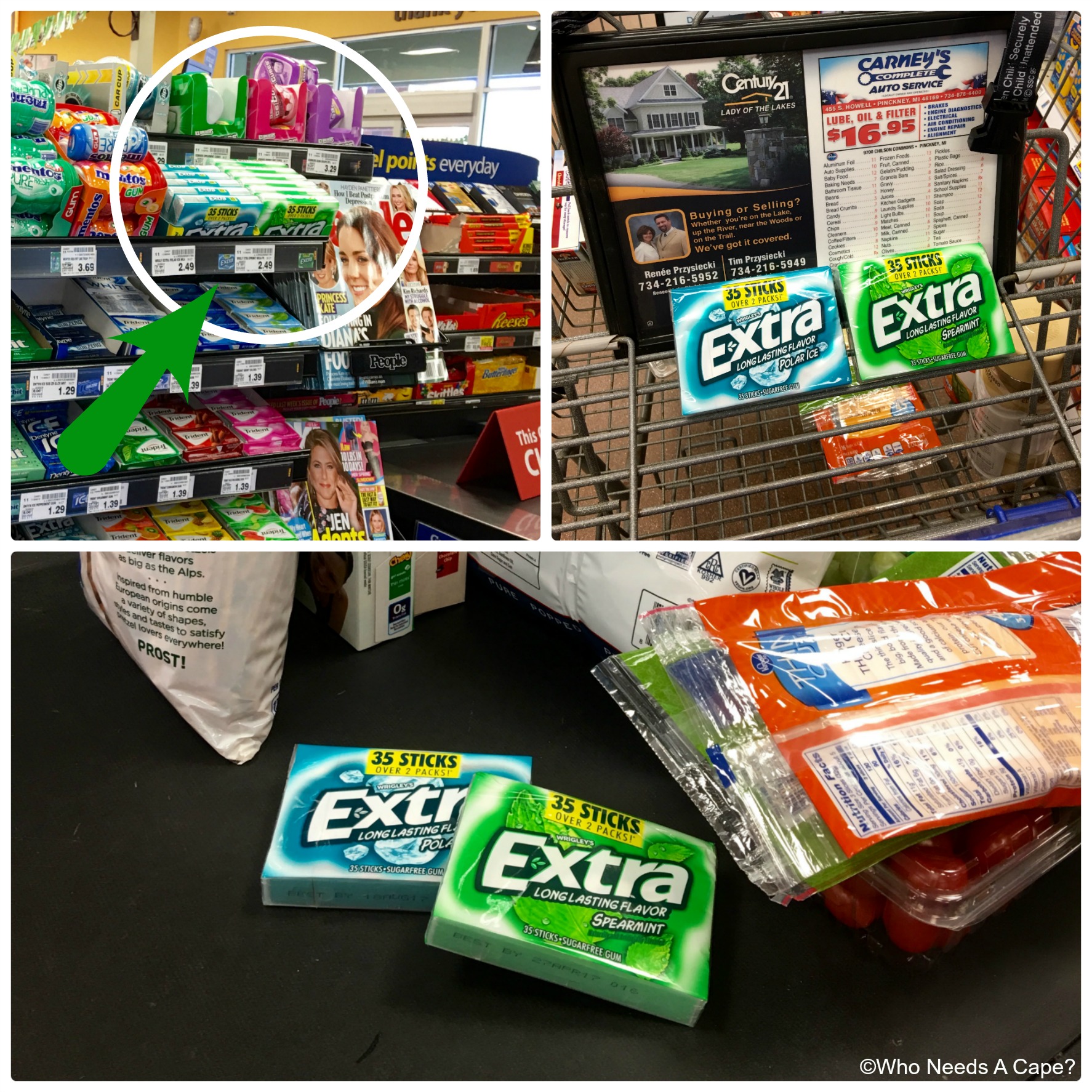 My first item? Extra® Gum. It's the perfect snack on the road! I was so pleased when I went to Kroger and found the new Extra® 35-stick pack in both Extra® Gum Spearmint and Extra® Gum Polar Ice® flavors! Perfect for us and perfect for our taste buds. I LOVE how it has 35 sticks in it – that will make the hours on the highway go fast with that refreshing flavor. Couldn't ask for anything more. I Give Extra, Get Extra! In our Gum, in our road trips, in everything, I do with my family!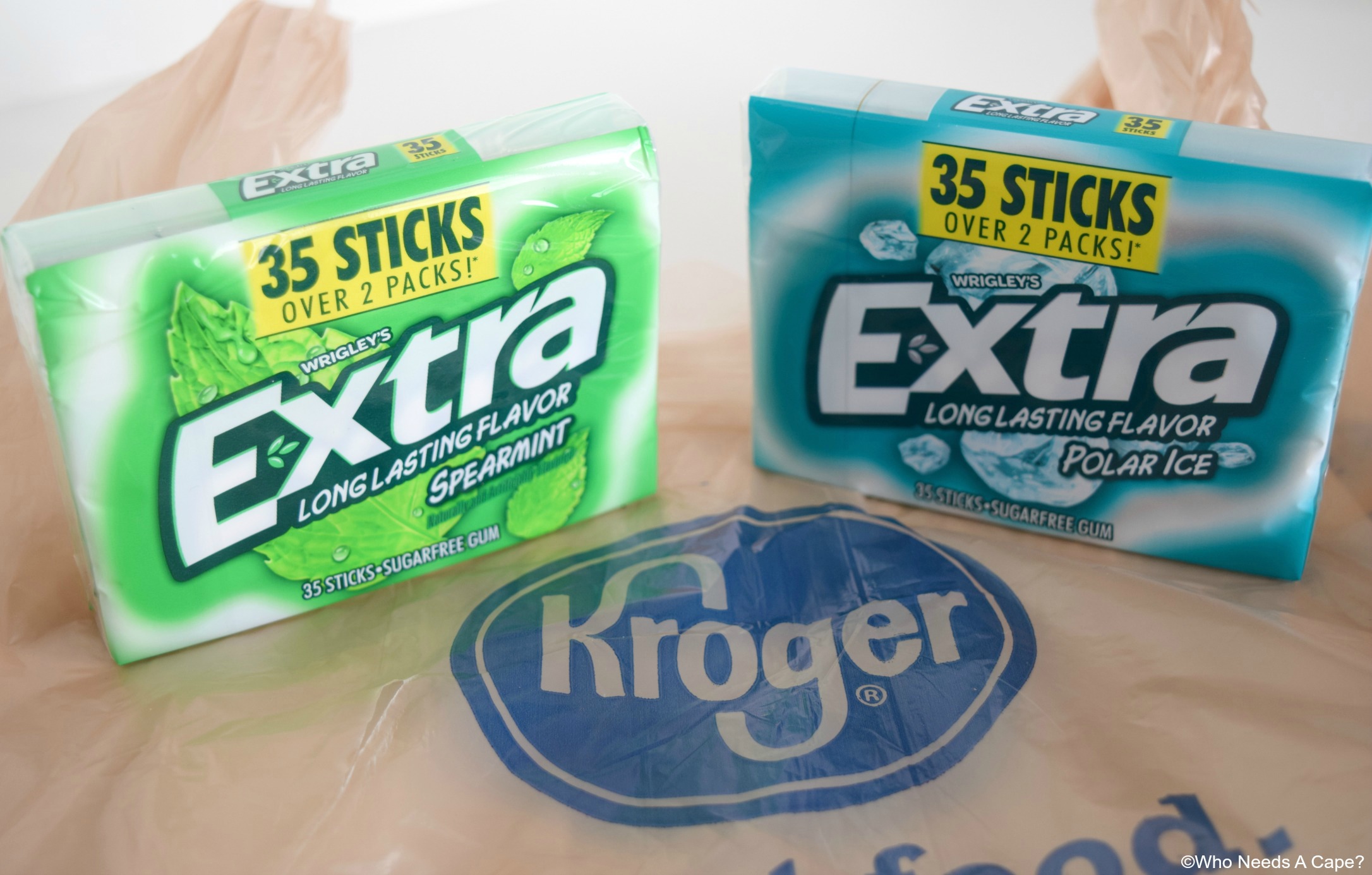 So you know that my first item was Extra® 35-stick pack, my second item? My super famous Road Trip Snack Mix (ok it may not be famous yet but after reading the ingredients you will get why it should be!). This is SO easy to make – and it has fun goodies that we don't eat every day so it makes it super fun.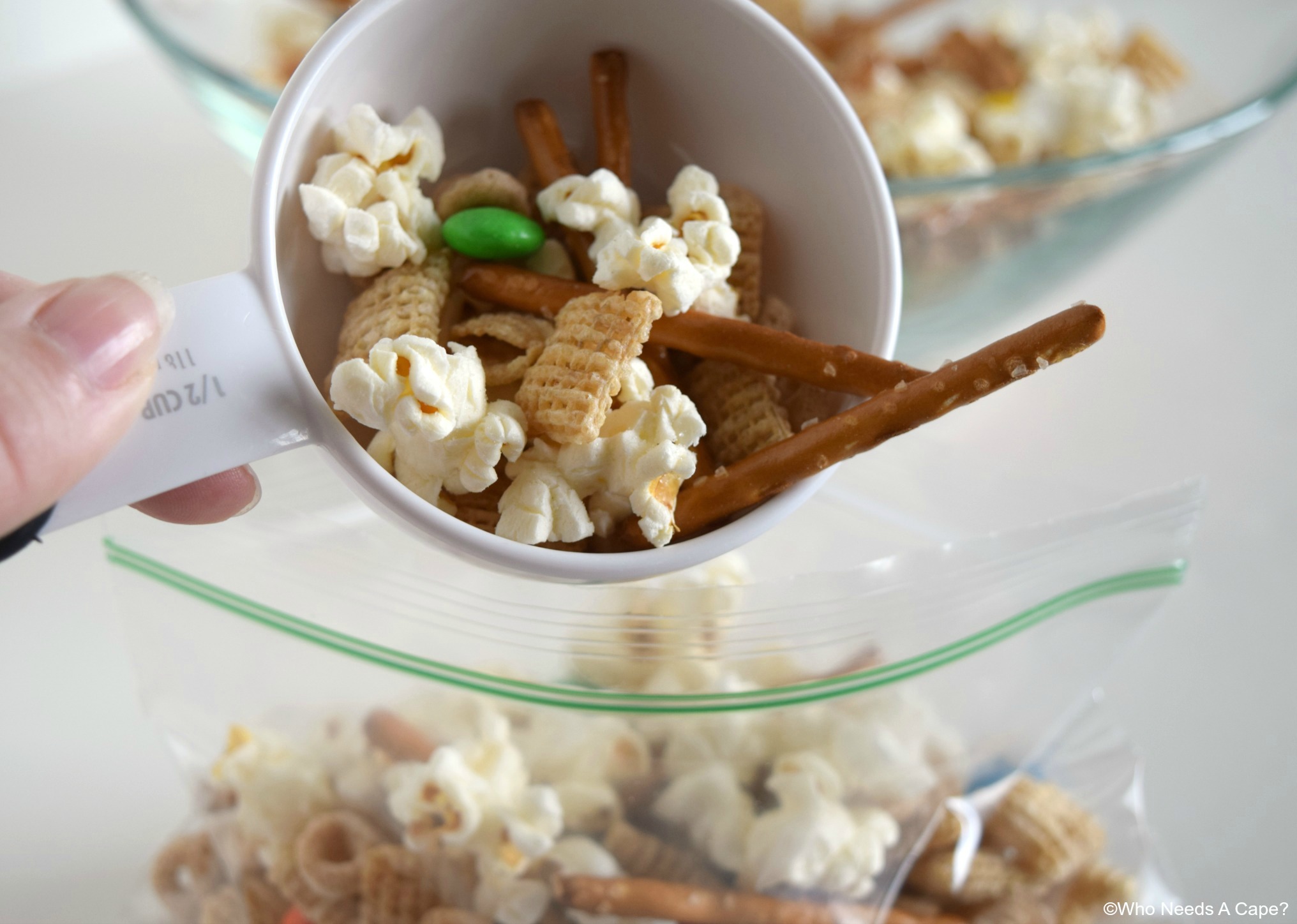 To make your awesome snack mix (hey I won't tell your family if you don't use my name) you just need a few ingredients:
1.5 cups Cheerios
1.5 cups Chex (I used rice)
1.5 cups popcorn
1.5 cups pretzel sticks
1 cup M&M's candy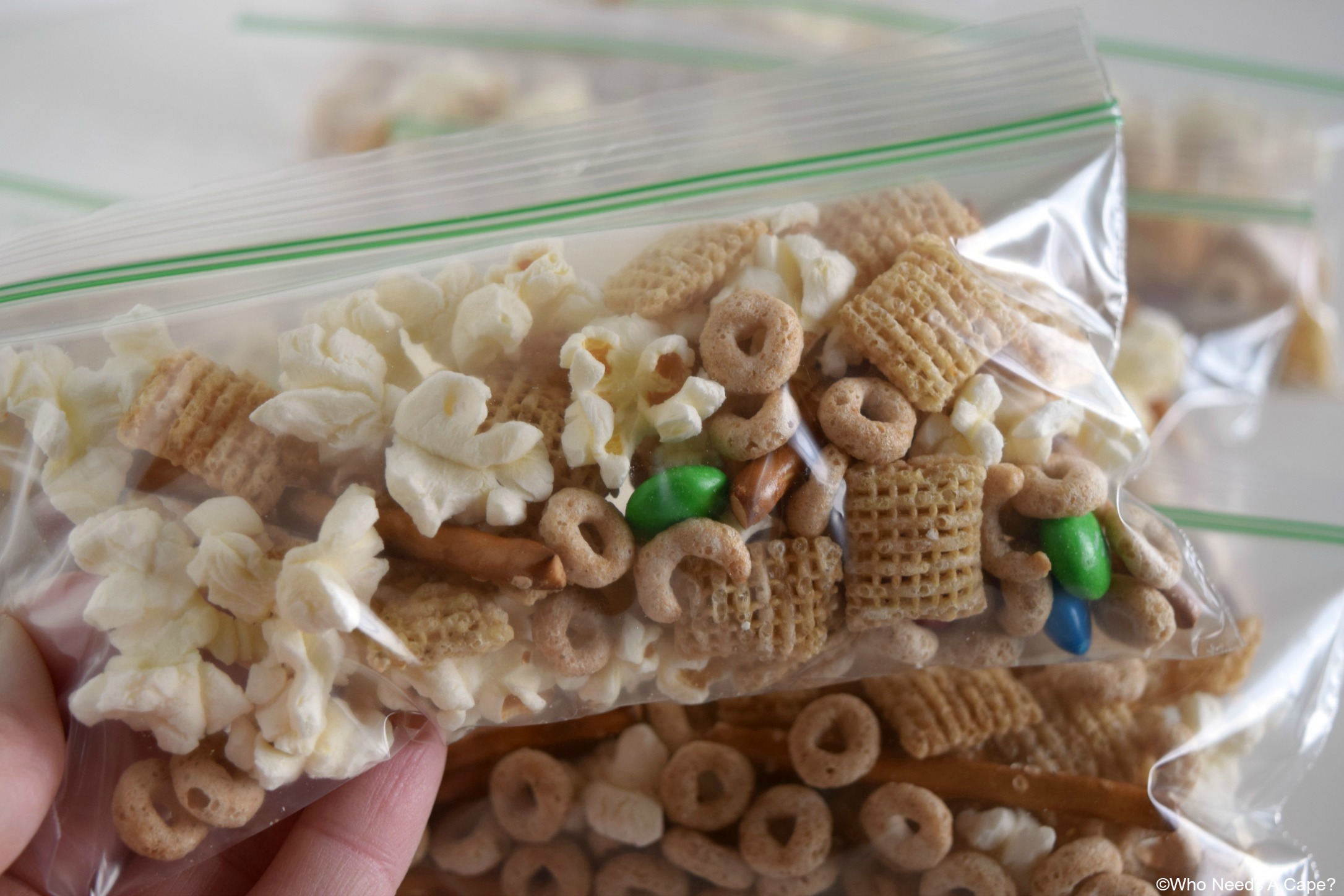 Mix all ingredients in a bowl. Fill snack-sized resealable bags with snack mix.
Honestly it's that simple! And it's very yummy.
So now in our bag, we have some yummy Road Trip Snack Mix, we have the new Extra® 35-stick pack, we need just a few more things. Remember you can Give Extra, Get Extra from your family time (whether it's in a car or in your house!).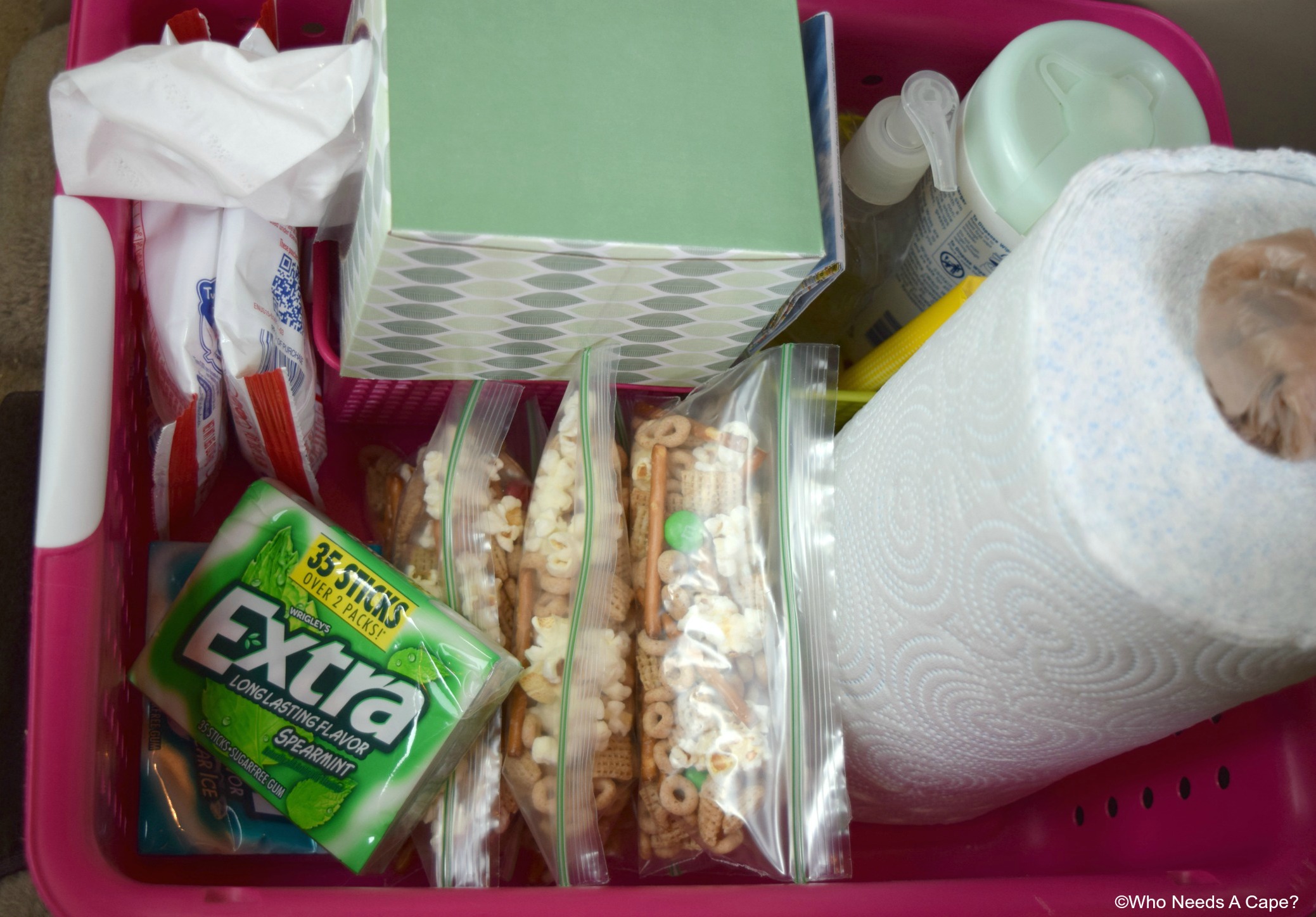 In my road trip basket, I'll also ALWAYS need
Paper towels and wipes! You know you're going to need it – just put it at your hands so you're not searching for them.
Antibacterial hand cream – again there are germs EVERYWHERE and no one wants to get sick
Tissues are a must for us as well – we have some severe allergy people around here
A couple more easy snacks and you're ready to hit the highway!