You'll be amazed at the flavor in these Roasted Cabbage Slices with Parmesan! Serve alongside Corned Beef for a different spin on St. Patrick's Day.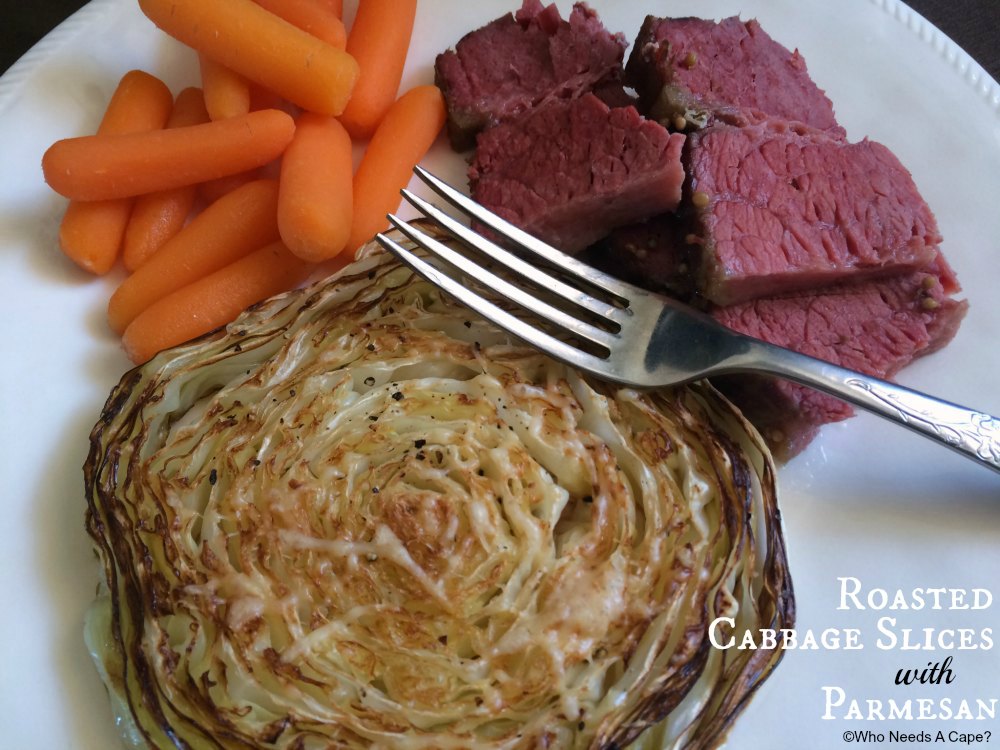 Roasted Cabbage Slices with Parmesan
I'm always on the lookout for ways to prepare standard dishes a bit differently. When St. Patrick's Day rolled around again this year, I just wasn't feeling the love for boiled cabbage. I eat it, but it's not something I go out of my way to eat.
When I saw a pin on Pinterest referencing Roasted Cabbage made by Martha Stewart I was intrigued. Perhaps we should liven our traditional Corned Beef sides up a tad, and so we gave it a try!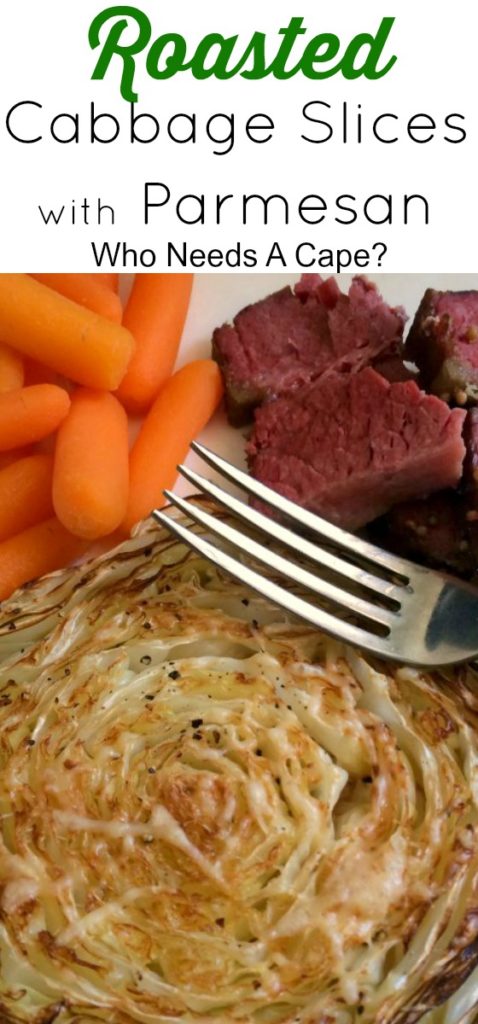 The flavors that roasting brings out in the cabbage are wonderful, a little heartier than what you get with soggy cabbage. Salt and pepper take it up another notch, as does the addition of Parmesan cheese, it is a great flavor enhancer.
A little note for preparation; just make sure you don't cut your slices too thin, they could burn. I cut mine 3/4-1″ thick, had a couple of end slices that were thinner and they ended up roasting a bit too much. I think you'll love this side, it was a hit at my house and I have a tough crowd to please sometimes.
Looking for other easy side dishes?