Leftover corned beef from St. Patrick's Day? Make delicious Corned Beef Macaroni and Cheese, a comforting casserole that's so simple to make.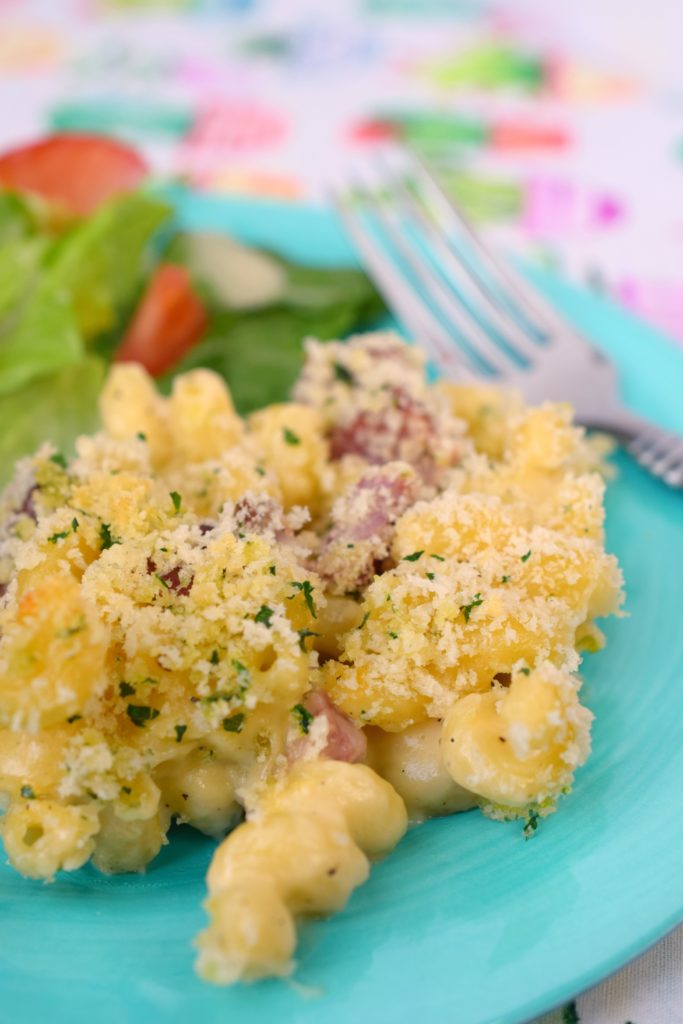 Here we are rocketing towards the end of March, and I cannot wait to spring to finally make her grand appearance. We've gotten through winter and just recently celebrated St. Patrick's Day which to me usually mentally means there are only a couple more weeks of chilly weather…hopefully!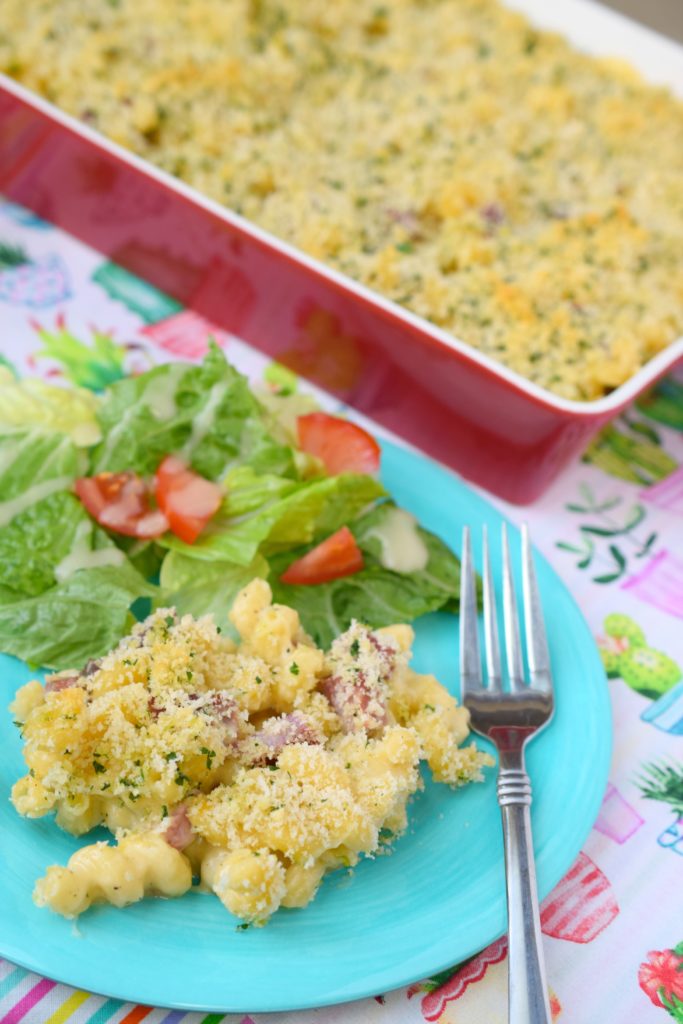 I'm of partial Irish descent, I try to make a corned beef dinner at least on St. Patrick's Day so my kids get a sense of traditional Irish fare. Personally, both my husband and I love it so I do prepare from time to time throughout the year also. What corned beef usually means is leftovers, right?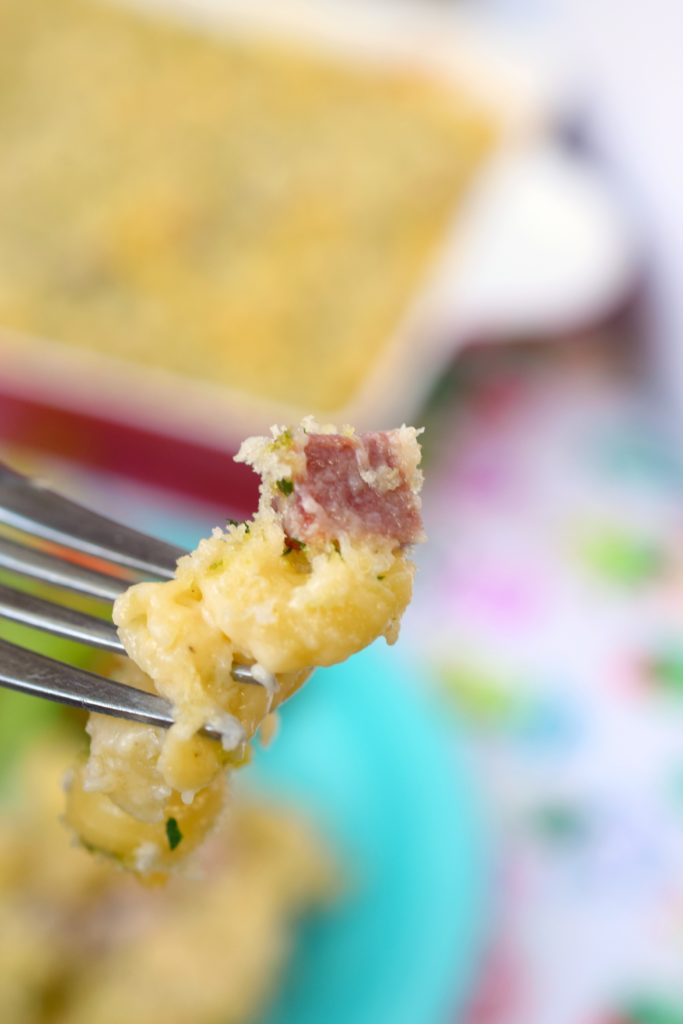 I love using corned beef it in a variety of leftovers including Corned Beef Macaroni and Cheese! You've seen me post a couple of variations on a Reuben in the past if you don't recall them I've linked them below. Try them they are both delish! Adding corned beef into a creamy homemade macaroni and cheese is simple and delicious comfort food. Give it a try next time you have corned beef leftovers, it is a wonderful way to keep enjoying this amazing meat.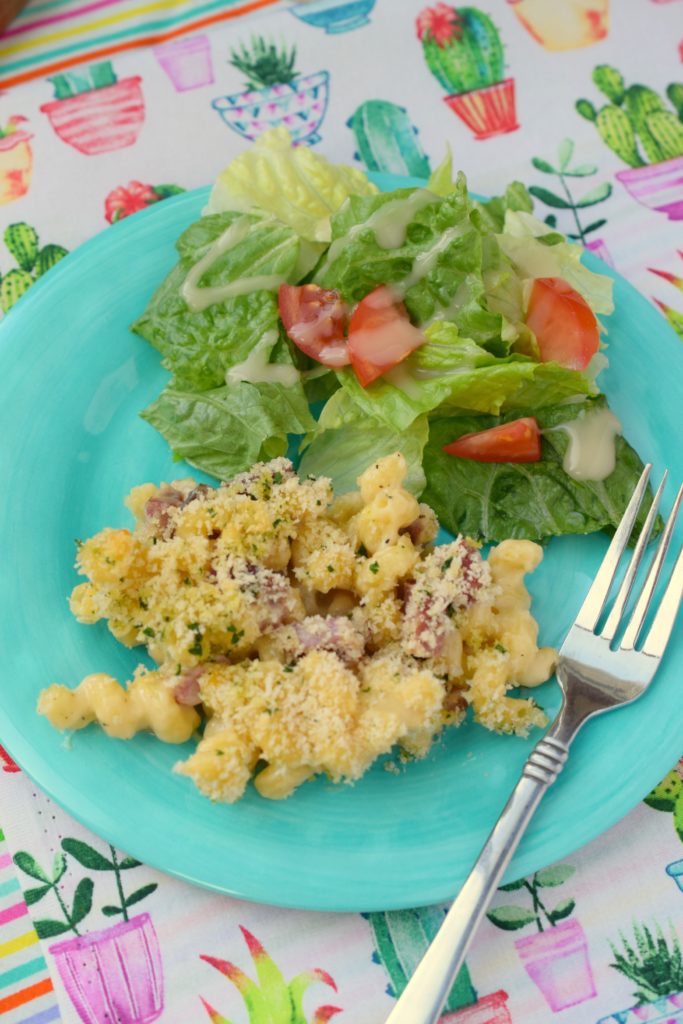 Have you tried these recipes?