Take your pasta up a notch with Roasted Garlic & Bacon Macaroni and Cheese. With mellow garlic, and crisp bacon you'll find these flavors are irresistible.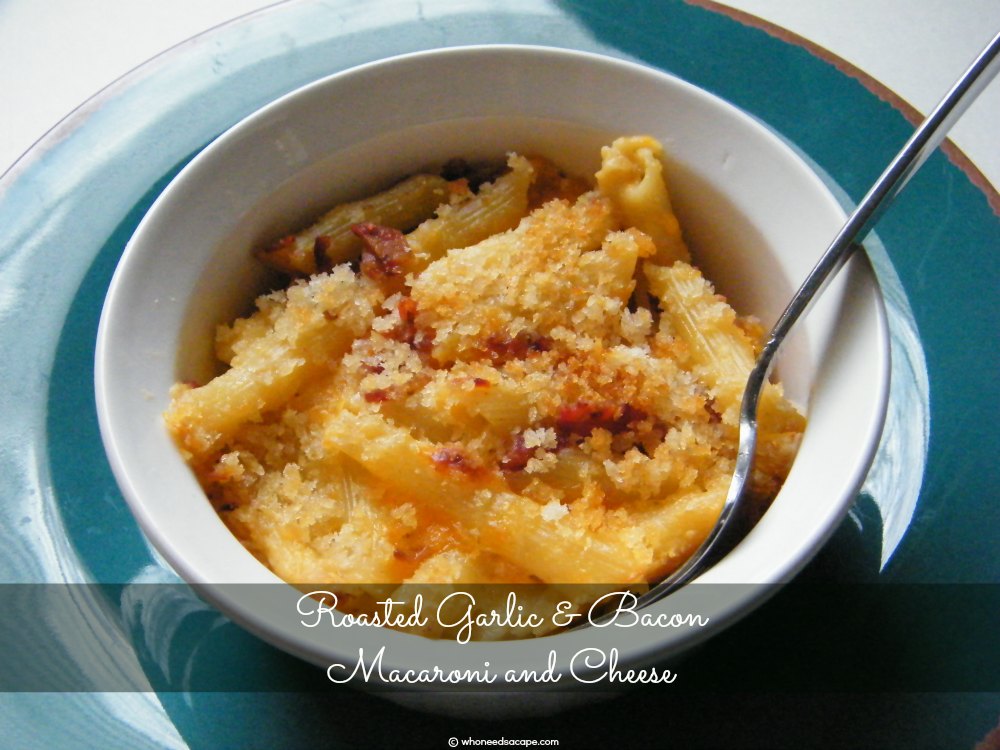 I'll be honest, my little girls will flat out refuse to eat any macaroni & cheese that doesn't come from a certain blue box…you know the one.  But for me, I like my macaroni and cheese to actually have some substance.  I've been making baked macaroni and cheese my entire adult life, a very basic recipe that resulted in most awesome of comfort foods, never let me down.  So why change up a good thing?  I just felt like fancying it up a bit and then it turned out so yummy that I starting alternating between the standard version & my grown-up version.
If you've never roasted your own garlic, you'll want to click here to read my post on Roasted Garlic Spread which gives you the very easy directions.  Surely you could substitute minced garlic in this recipe, just add it when melting the butter for the sauce.  Now you can certainly mix it up and add in additional ingredients, but I find that sometimes simpler is best so ta-da…enjoy my "Roasted Garlic & Bacon Macaroni & Cheese".