King Ranch Chicken Casserole is pure comfort food! Loads of cheesy chicken, tortilla strips, and deliciousness blend together in this awesome meal.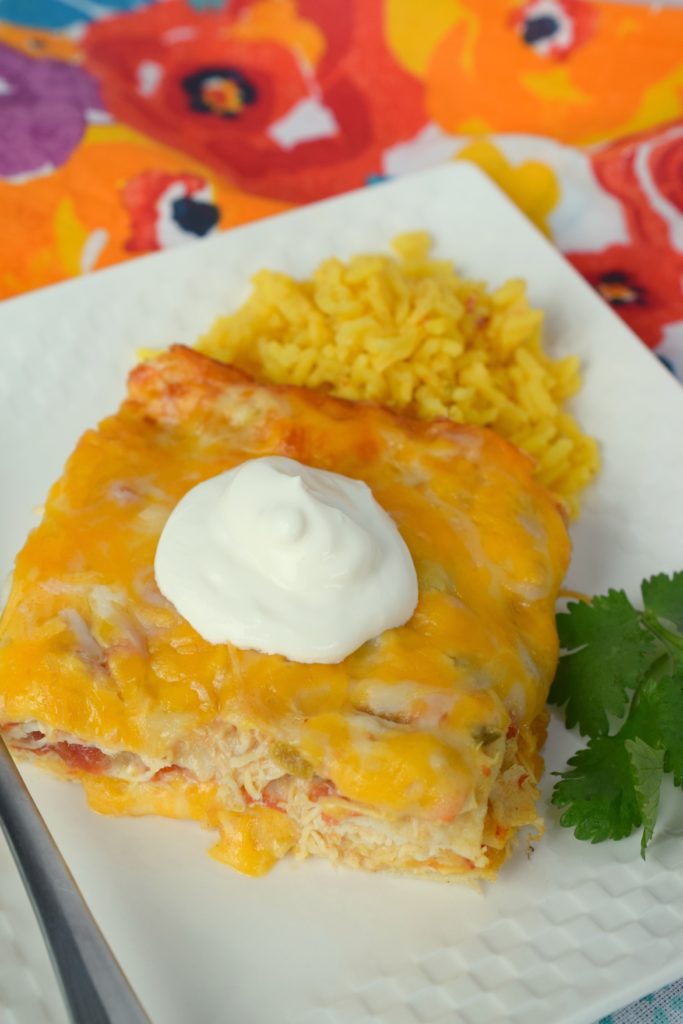 Think for a moment about the very first time you remember trying a favorite food. Sometimes you don't even remember that moment. But once in a while, you try something that bring your taste buds alive and you know right then and there that this food will be a new favorite. King Ranch Chicken Casserole is just that dish for me.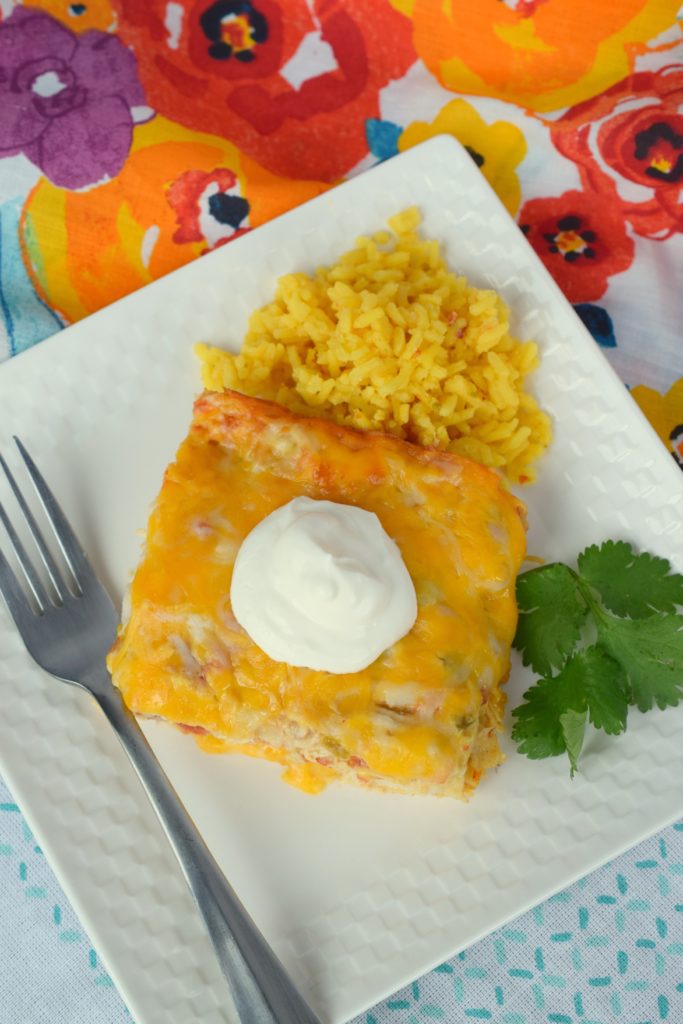 I remember exactly the very first time I tried this beloved dish. No, I didn't grow up eating it like so many have. I was an adult and unfortunately, it was during a very dark time in my life. I was in Florida staying at my parents' house while my dad was in hospice. Many of their friends from church graciously were delivering meals for our family. At the time I was still nursing my youngest daughter and I needed to stay hydrated and eat regularly no matter if I wanted to or not.  One evening a "Mexican style casserole" was on the menu for that night and so I took a helping. Okay, well that resulted in another helping and I'm fairly sure I helped myself to the leftovers for lunch the next day too.
Of course, my mind was in a million places during that time, but I was certainly grateful for the outpouring of love and support that showed up and helped feed us mentally and physically. After things had settled I asked my stepmom to get the recipe for this casserole from her friend. Sometime later I received it in an email and sure enough it was this "semi-famous" King Ranch Chicken Casserole.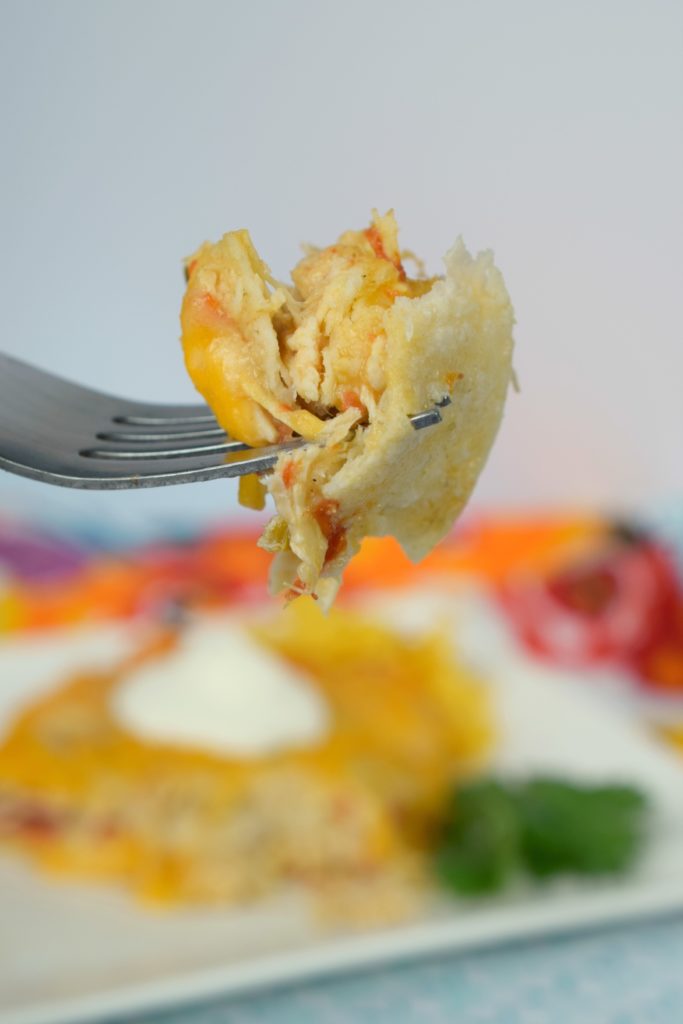 Now what I've discovered through the years is that there's many versions floating around and everyone seems to have their favorite. Most though consist of a creamy souped up chicken layer, shredded cheese and torn corn tortillas. The key ingredient that usually is consistent in most recipes is Rotel, which I adore so I happily dump in a can. My theory is if there's Rotel in a recipe, it'll be good, no questions asked.
One of the variations in my recipe is that I personally use Cream of Celery soup when I make this recipe. It is simply a preference and I've listed Cream of Mushroom and Cream of Chicken in the recipe below because that's what most will enjoy. Yes, I'm fussy…not gonna change me now! 🙂 Also you can either buy a rotisserie chicken and shred it up, slow cook or pressure cook (my preferred method) a bunch of chicken breasts at once, or use leftovers.
So, if you've never tried King Ranch Chicken Casserole, give it a try it is an easy recipe that's pleased many hearty appetites.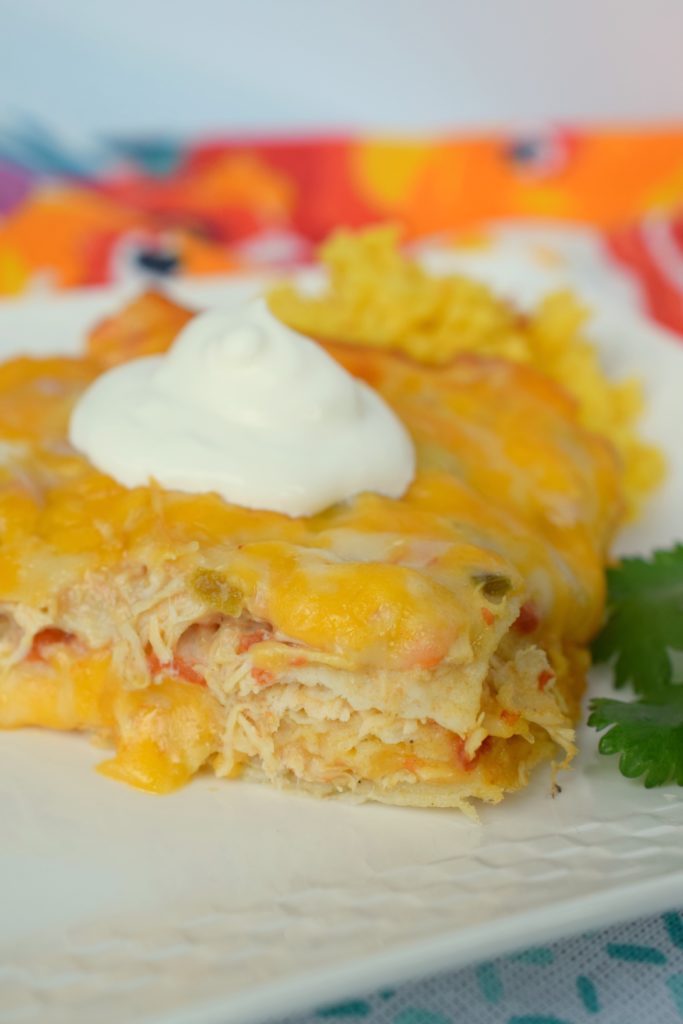 Other easy casserole recipes to try: