Potato Cheeseburger Soup has tender chunks of potato, ground beef, and cheesy goodness all mixed together. Definitely a family favorite that's sure to please!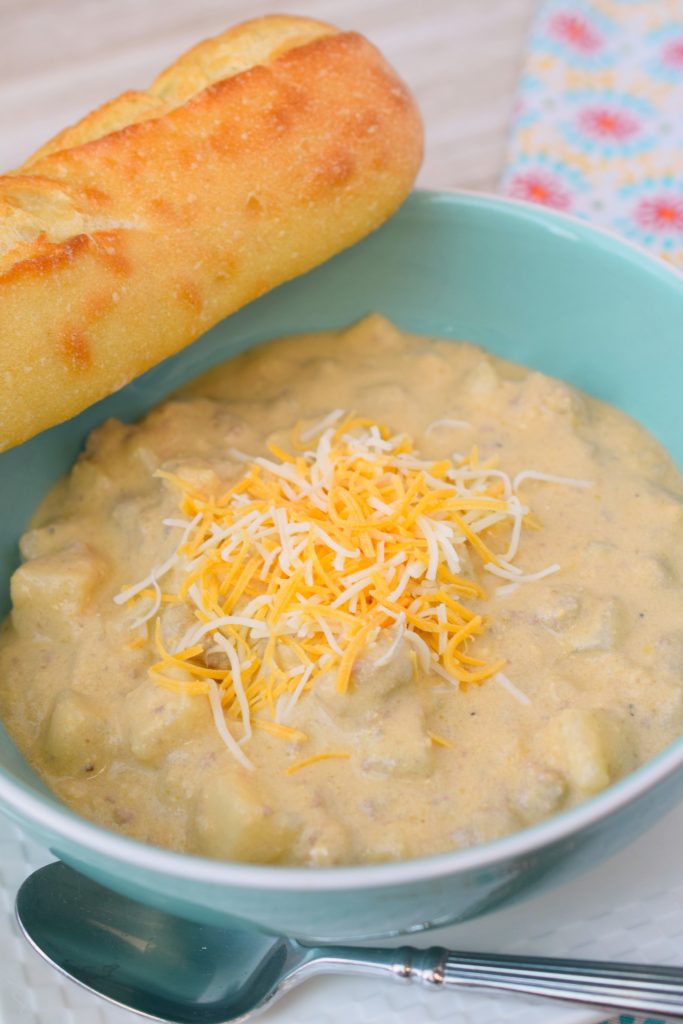 Looking for a flavor-filled soup that is not only simple to prepare, easy on the budget and family-friendly? Definitely give this Potato Cheeseburger Soup a try, nothing complicated in this recipe, and it is extremely versatile.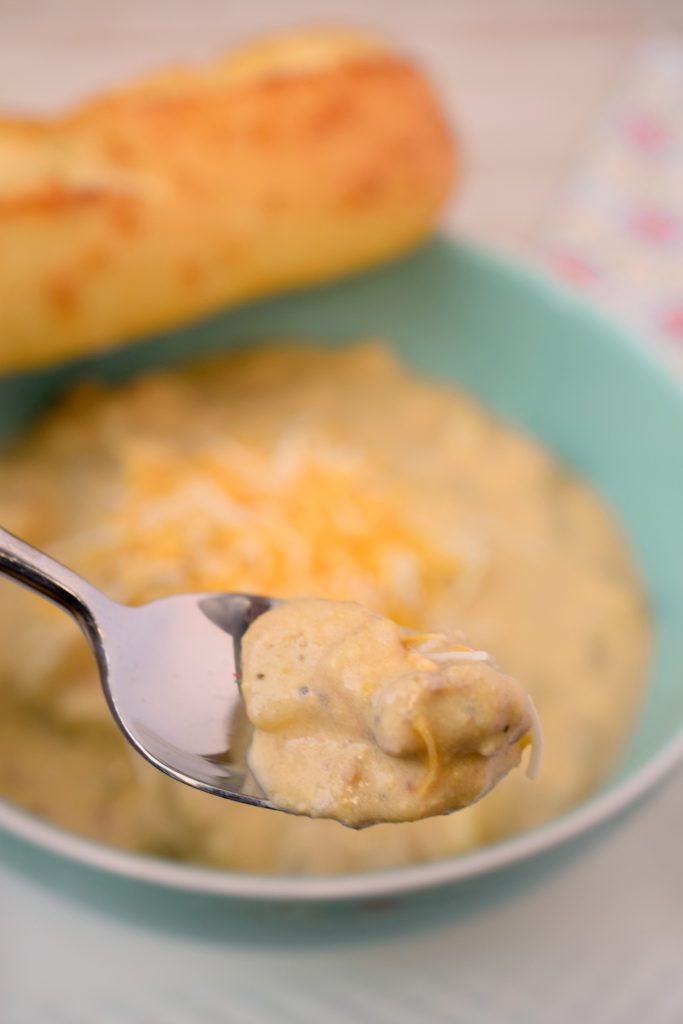 I've tried many versions of cheeseburger soup through the years, and personally, I've decided that I love the combination of the "cheeseburger" flavors in a potato soup base.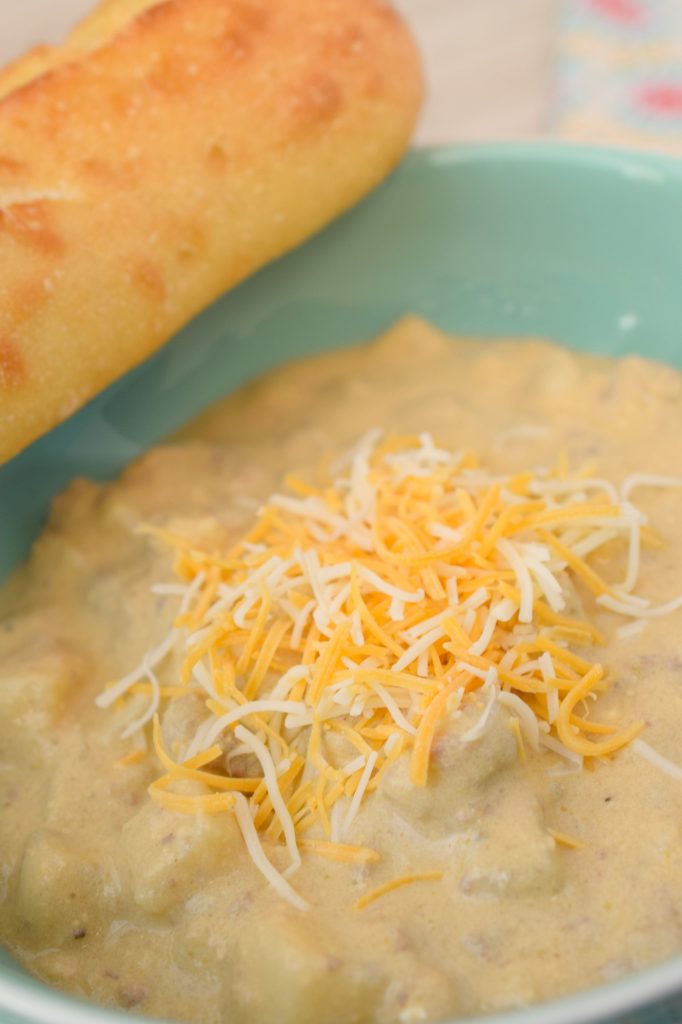 What I also really like about this recipe is how inexpensive it is, we easily get 2 meals out of one pot of soup so its easy on the wallet.  Gotta love that right?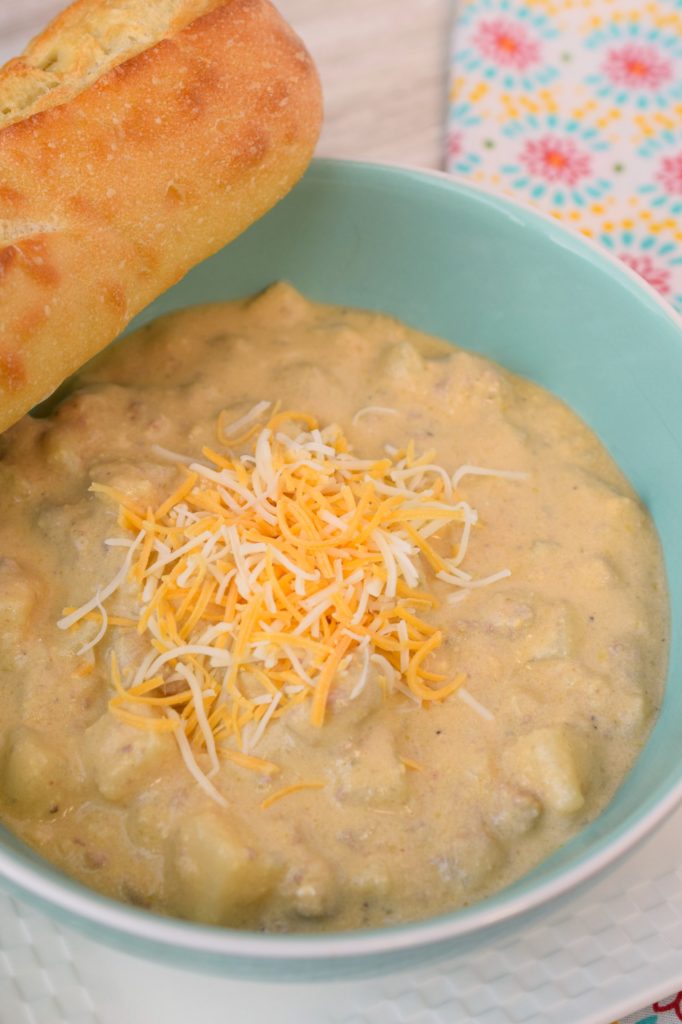 Now if you'd like to fully-load your burger, you can add any number of additional toppings such as crumbled bacon, diced tomatoes, you name it.  I keep it basic, that's how my kids will eat it.
Other great soups to try:
For more easy dinner inspiration, follow our Simple Dinner Ideas board on Pinterest:
Follow Who Needs A Cape?'s board Simple Dinner Ideas on Pinterest.