If you want a simple and tasty meal the family will love try these easy Crockpot Enchiladas. Loads of flavor directly from your slow cooker.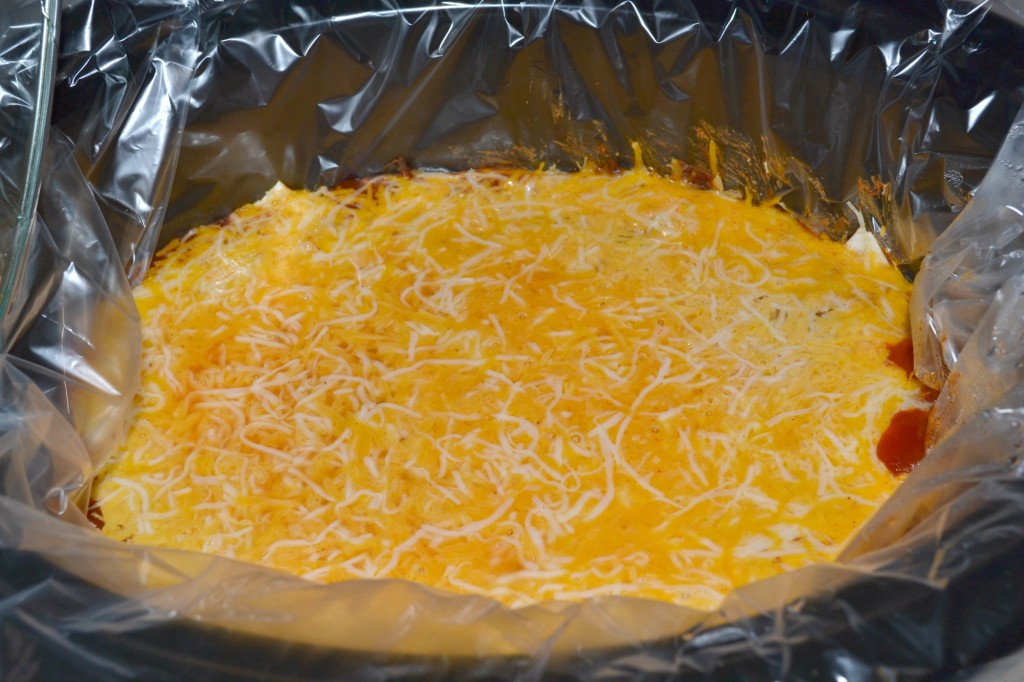 I love quick, simple, easy recipes. I'm a complete dump and pour kinda girl.  A week ago, I bought 20# of boneless/skinless chicken breasts for pretty cheap. My husband and I cooked the chicken in our crockpot overnight, then we always take it out, and put it in the Kitchenaid mixer with the paddle attachment or dough hook. It shreds the chicken without burning my fingers (Thank you Katie for that suggestion FOREVER ago!). Then we measure it out, food save it and freeze it. Makes making meals, after work, super easy!
I literally just eyeball how much I put in. In a saucepan, heat up the cooked shredded chicken or ground beef. Add approximately 1 tsp of garlic powder and 1 tsp of dried minced onions. Add taco seasoning to mixture, then the canned tomatoes and the refried beans and about a cup and 1/4 of water.
Once it's mixed together, it should look like this.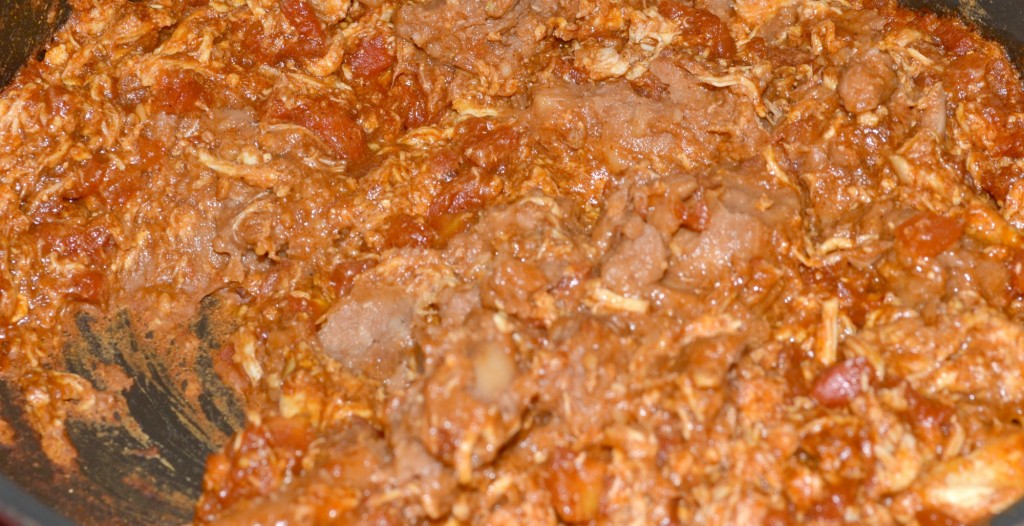 Take the tortilla shells, cut them into quarters. It makes it easier for placing them in crockpot. I use a pizza cutter, makes things much easier!!
Once that is all complete, it's time to assemble the enchiladas! You layer, just like you would a lasagna. Tortillas, then the chicken/beef mixture, then more tortillas, more mixture, till you run out.
The very last layer, will be tortilla shells. Then pour enchilada sauce over it and top with cheese. Put the lid on and let that baby cook for a few hours! It will eventually looks like this…
You can serve this with sour cream, though, we did not. 🙂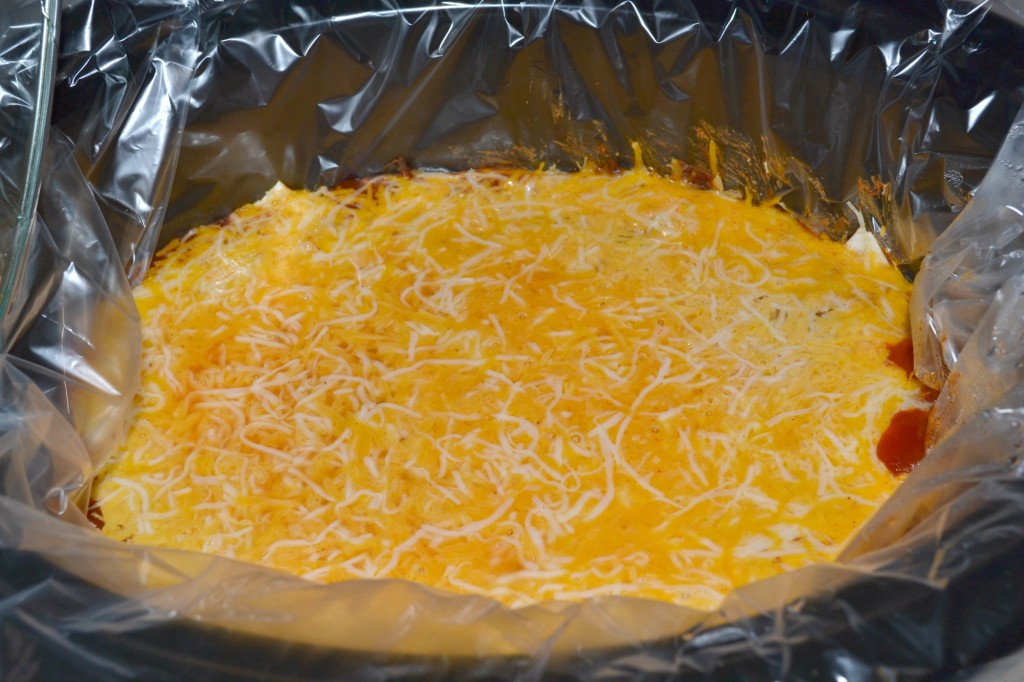 This turned out so good, that my husband ate all the leftovers (BOO! I WANTED SOME TOO!!)