Perfect for parties or tailgating this Easy as 123 Slow Cooker Sausage Dip is always a crowd pleaser! Serves a crowd too, so delish!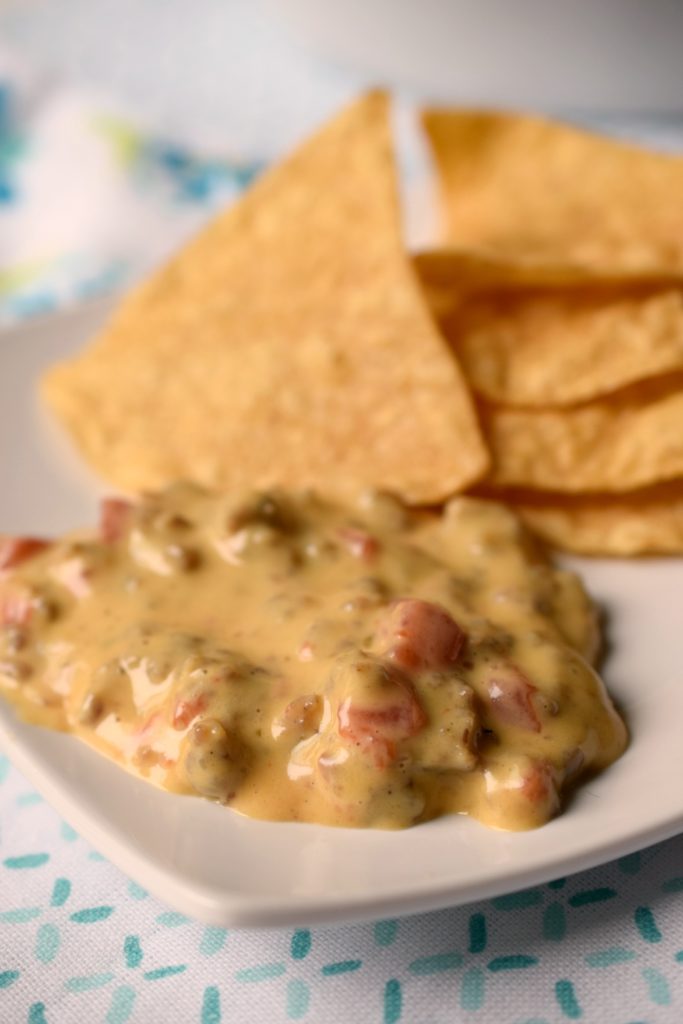 Dips are always a huge hit when we have family gatherings or parties. I love experimenting with new recipes, but usually still end up making one of the tried & true favorites that never disappoints. This "Easy as 1 2 3 Slow Cooker Sausage Dip" could not be easier!  3 ingredients & bam, a very dip-able dip that will be a hit!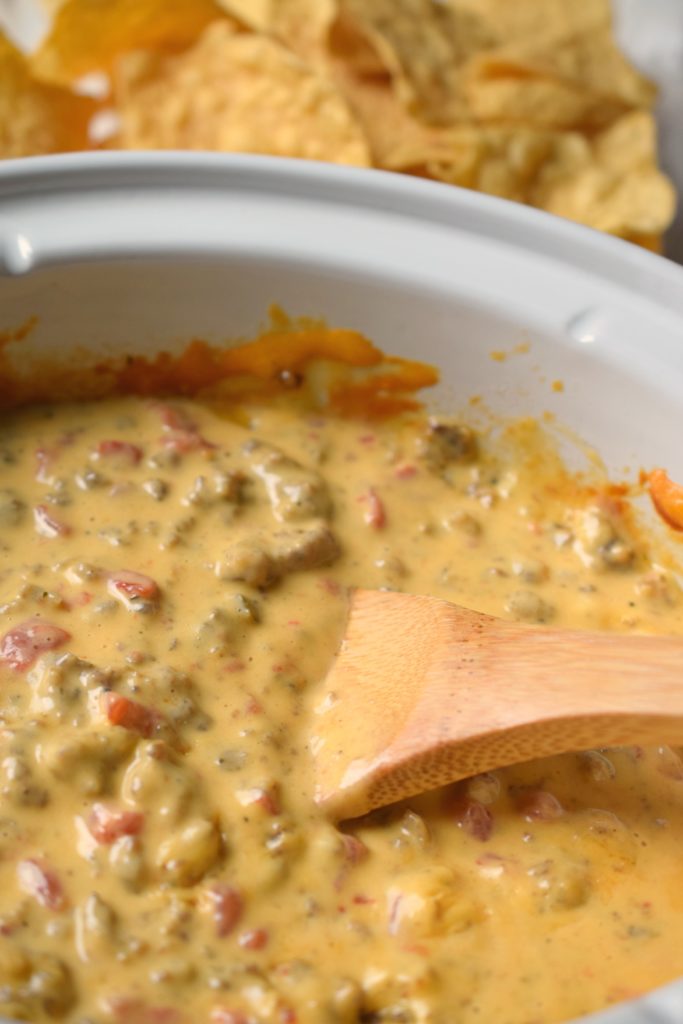 You guys know that Dips are what it is all about. Dips are great for Friday Night Happy Hour, Tailgating, Holiday Parties, I mean for whatever occasion. If you have anyone gathering together – dips are just what you need. I personally can have dips for breakfast, lunch, and dinner – that's not a joke!!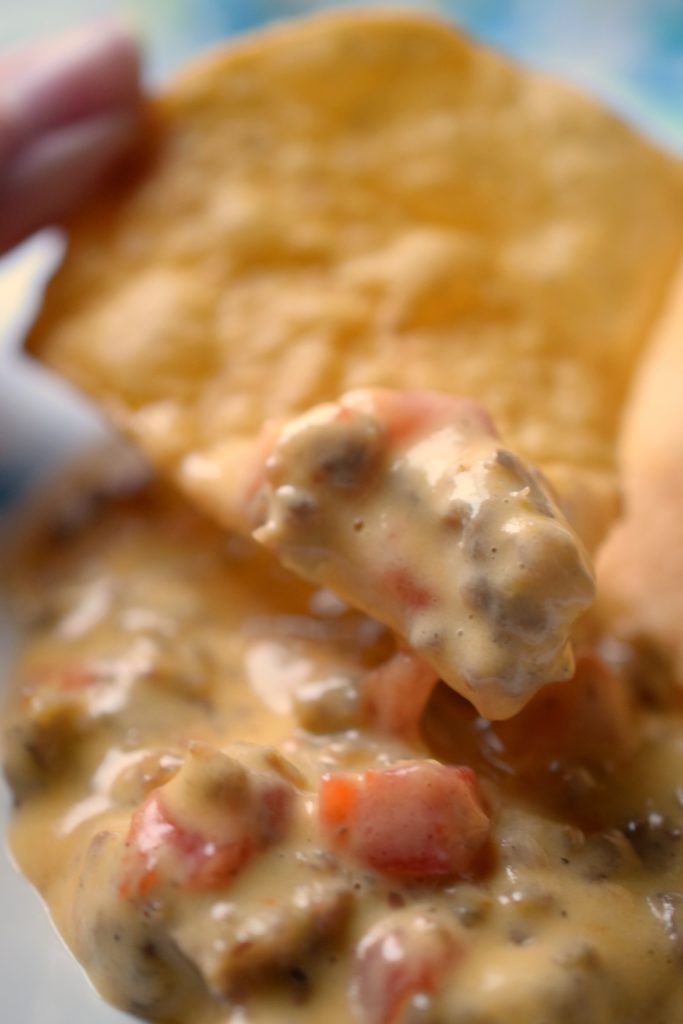 Everyone needs an easy app to entertain with right? Easy as 1 2 3 Slow Cooker Sausage Dip is just exactly what you need. It takes NO time to put together and super tasty. You'll love putting out this great dip!
Wanna see how TRULY easy this dip is to prepare? Watch the video, there's no denying it is Easy as 123 🙂
---
More dip inspiration? We've got it!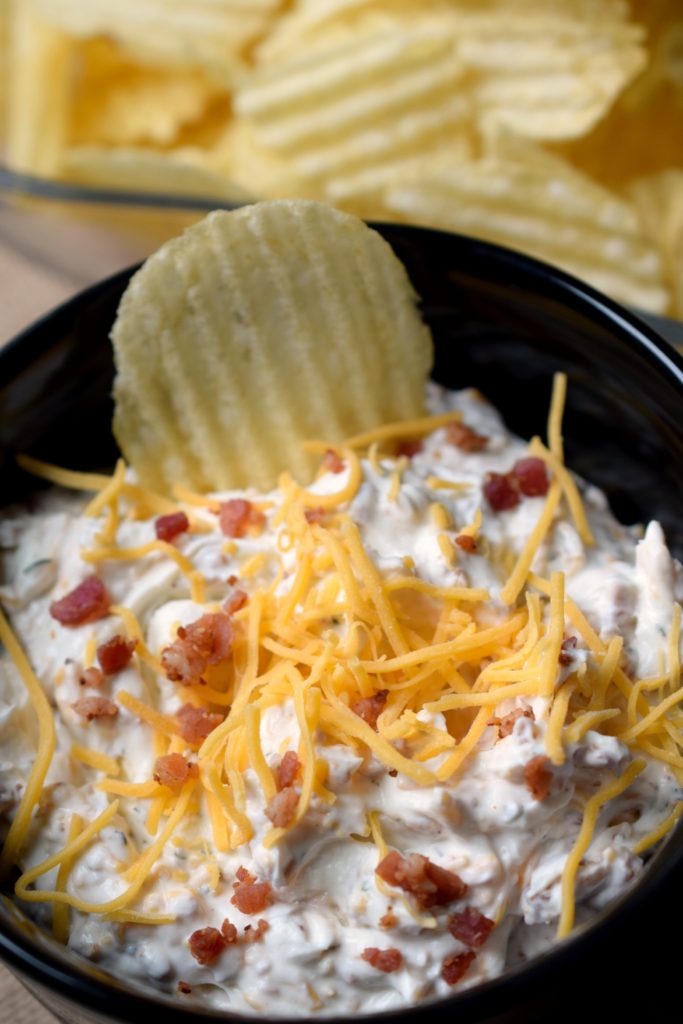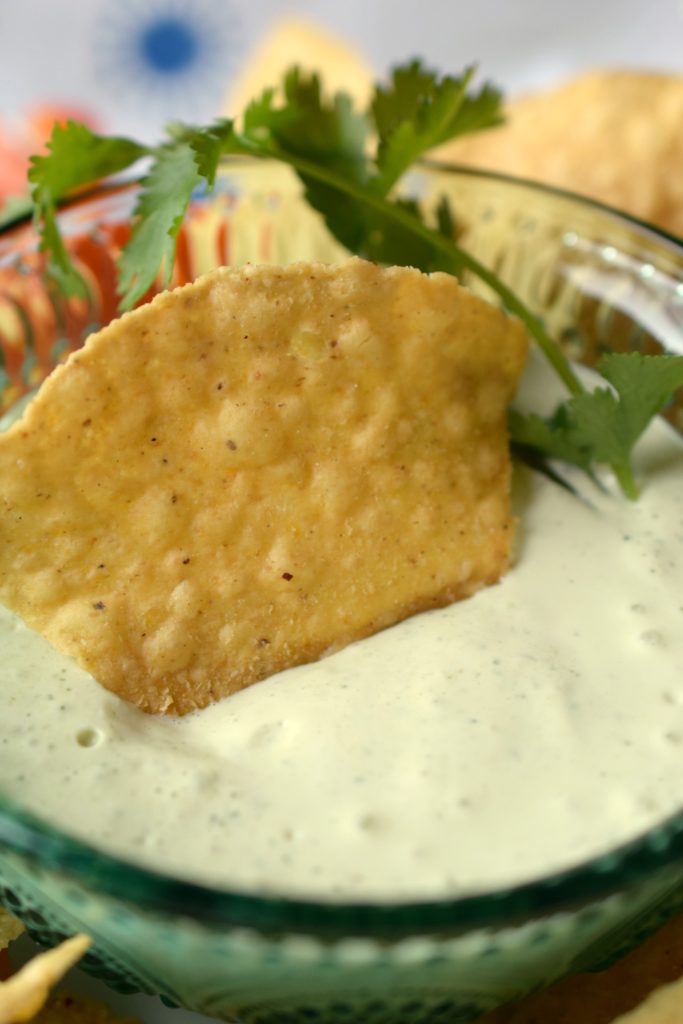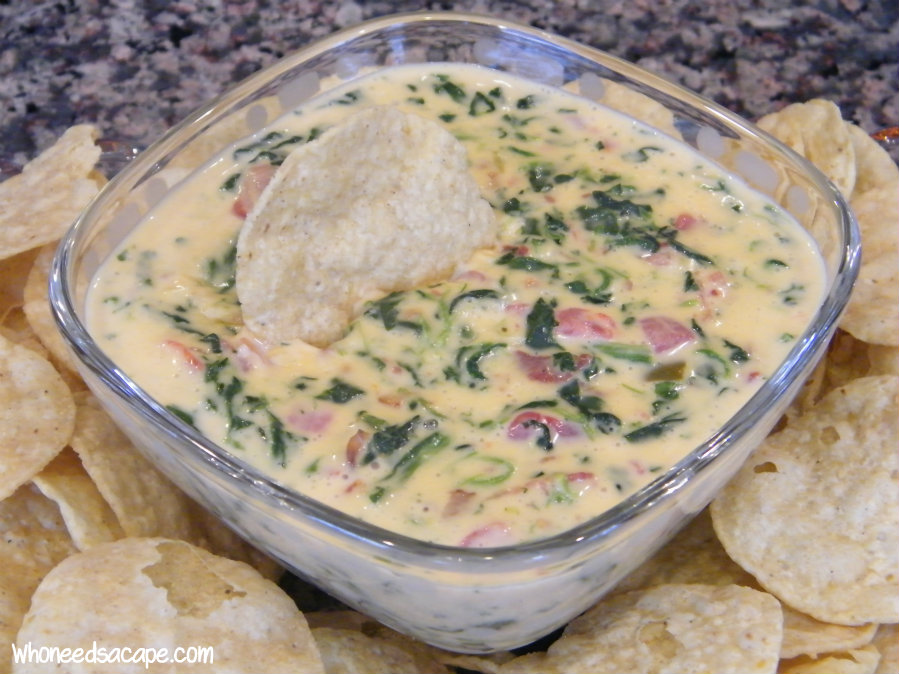 I guess the only question is what dip are you going to serve first???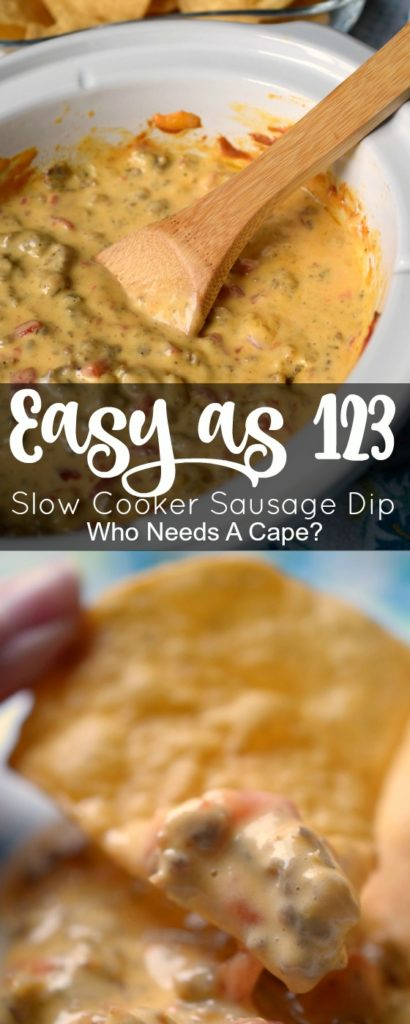 Updated: 1/2017 and as a gentle reminder of how far we've come at Who Needs A Cape? I'm including the original picture of this amazing dip.