Need an easy appetizer for the holiday season? Zesty Sausage Crostini is simple to make and delivers BIG flavors. Great for parties and game day too.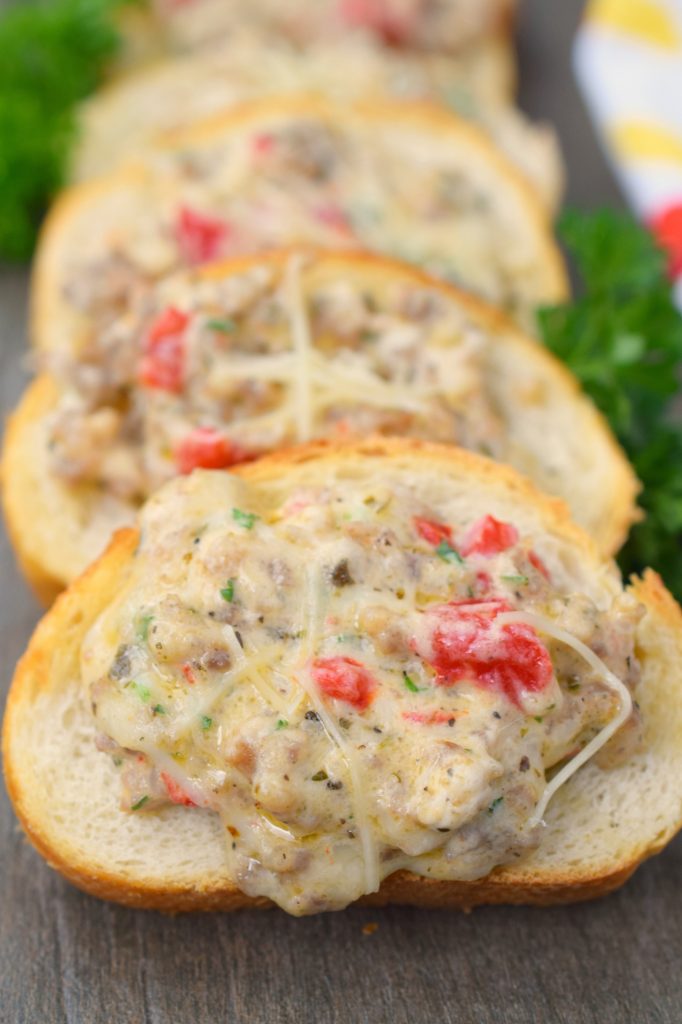 Zesty Sausage Crostini
As our kids get older we're finding it more difficult to sit down for an actual holiday meal. We have 4 kids that are adults and 2 that are still youngsters. Now the adult kids are on their own and have significant others which means nailing down times and dates that work for all during the holiday season is nearly impossible.
This year my husband and I decided it may be easier to just have open house type gatherings during the holiday season. Maybe not a sit down full meal, but "hey, come when you can we'll have drinks and munchies from 2-6". I'll let you know how that works out.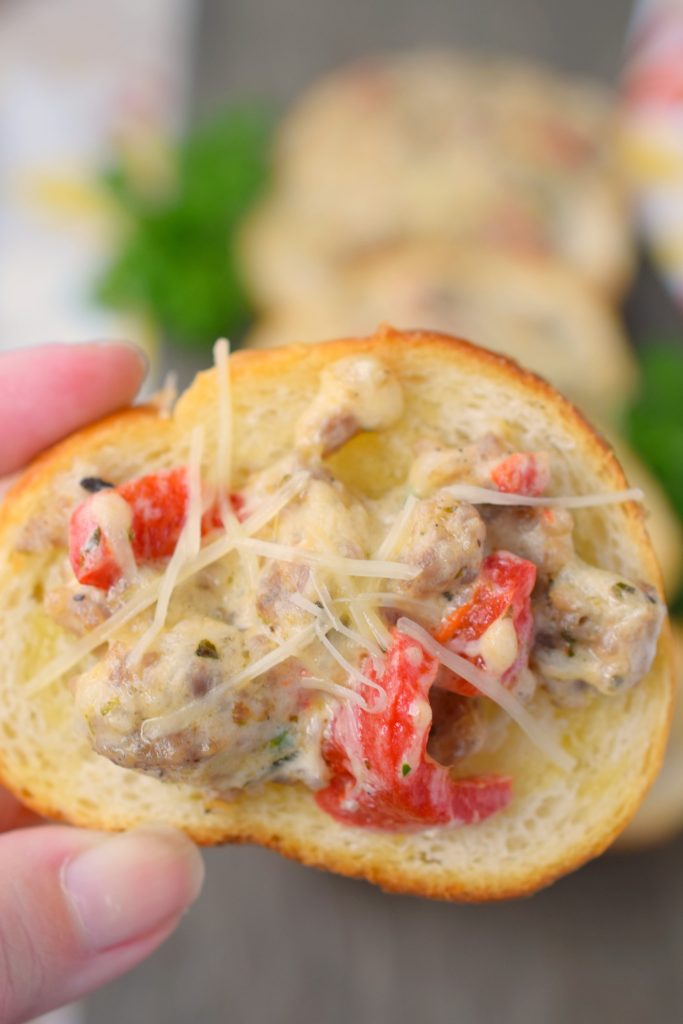 One of the menu items I'm going to make this year for a multitude of occasions including our "open house" dates is Zesty Sausage Crostini. Trust me, you need to make this recipe too.
If you've been following along for a while you'll probably know that one of our most popular recipes is Easy 123 Sausage Slow Cooker Dip. I've been making it for years and years for so many different occasions and it is always a hit. Why? Because duh, cheese and sausage!!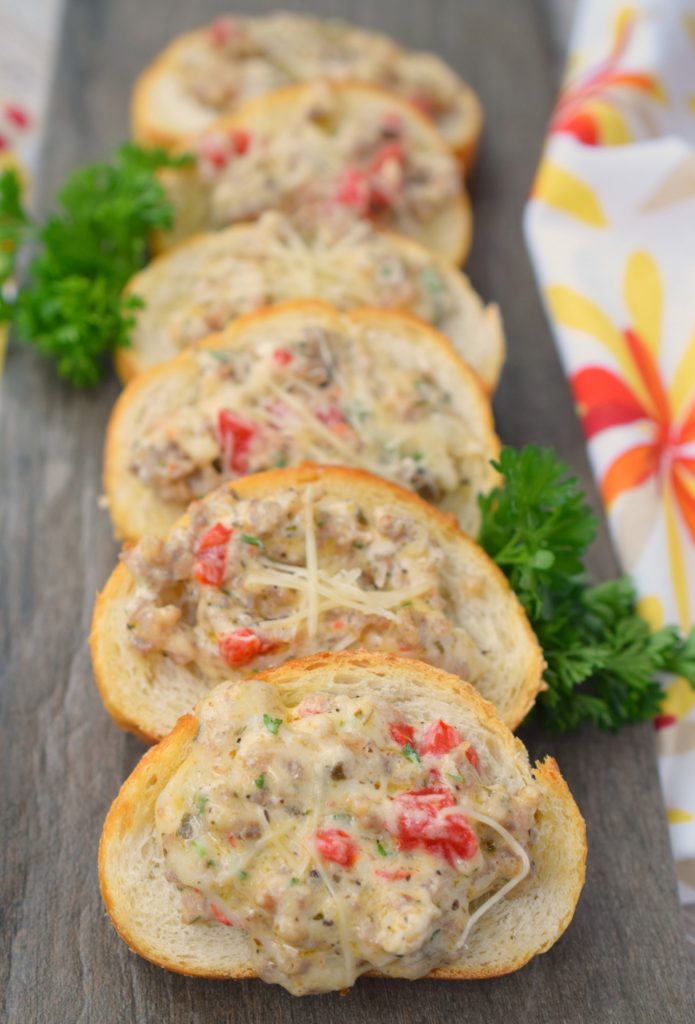 Zesty Sausage Crostini combines similar delicious flavors on crostini, it is tasty and so simple to make. You can even make the creamy sausage portion ahead of time and assemble later in the day. Just be sure to refrigerate until you are ready to use.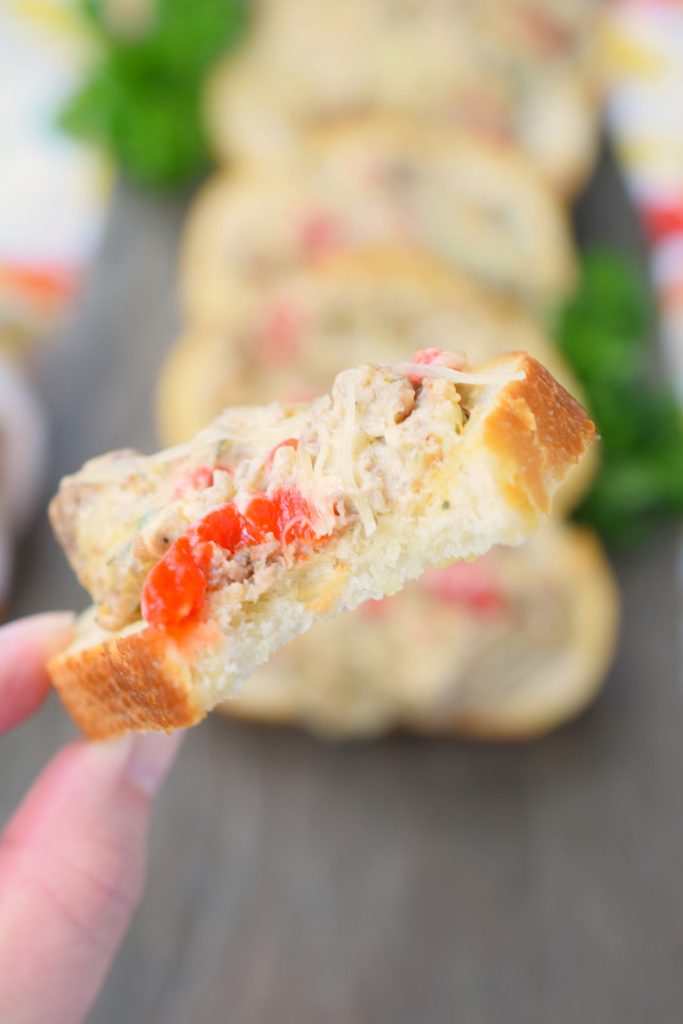 It would be perfect alongside wine for a book club or just a movie night with your special someone. So good and easy to prepare. Don't you love appetizers that deliver big flavor with little effort, I sure do!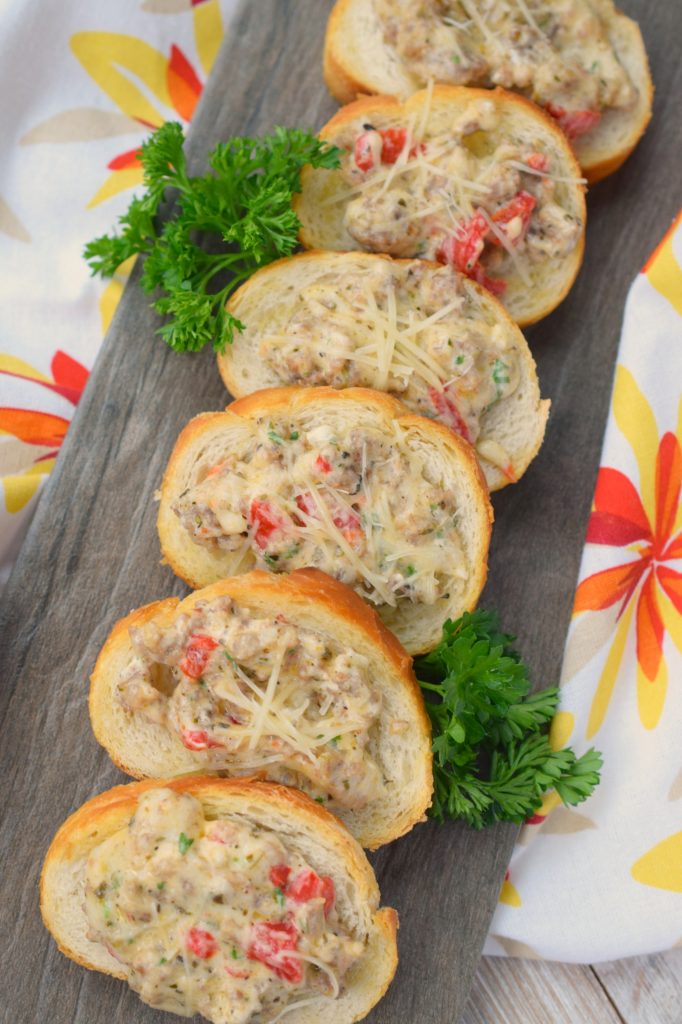 Some tips for making Zesty Sausage Crostini:
Use regular sausage if you like less spice.
Add in a bit of spinach.
Make the sausage mixture ahead of time and refrigerate until needed.
Cut slices of bread thinner if you prefer.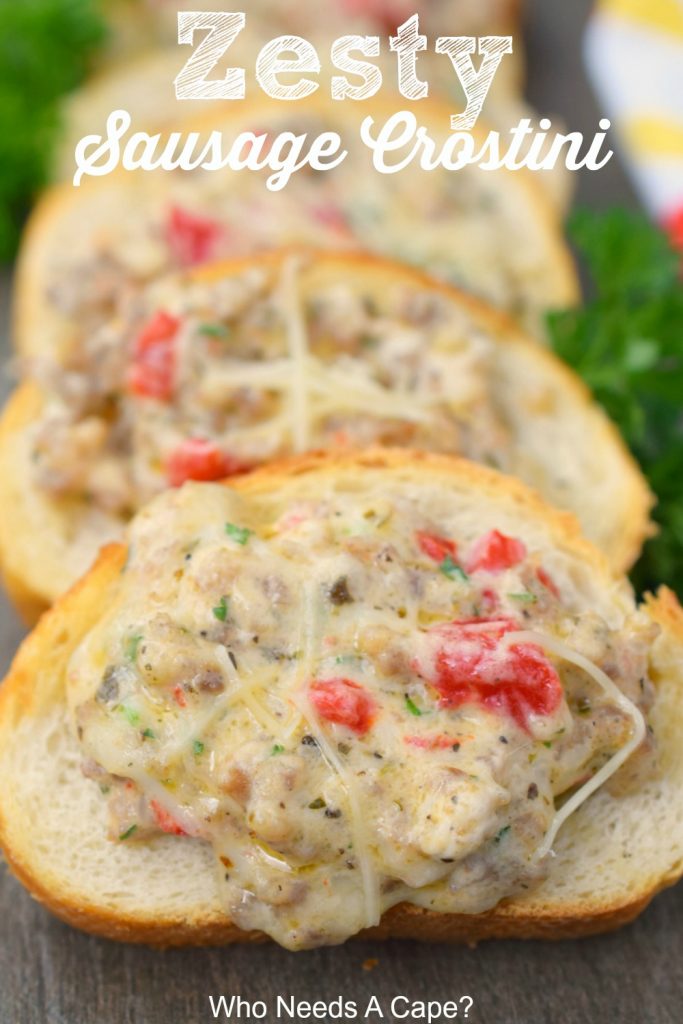 Other great appetizer ideas: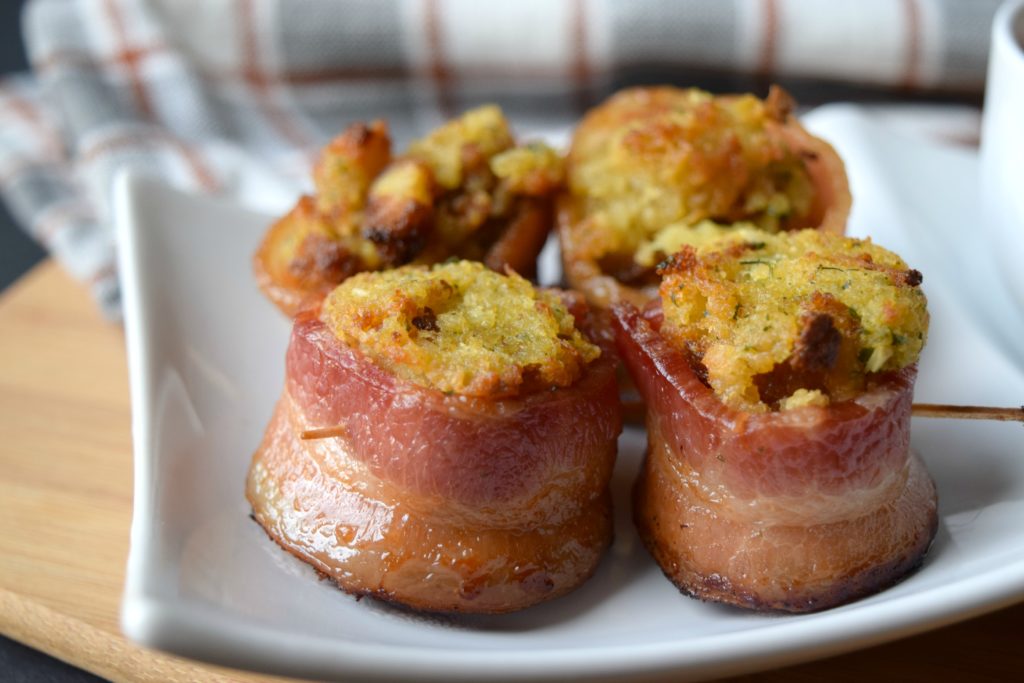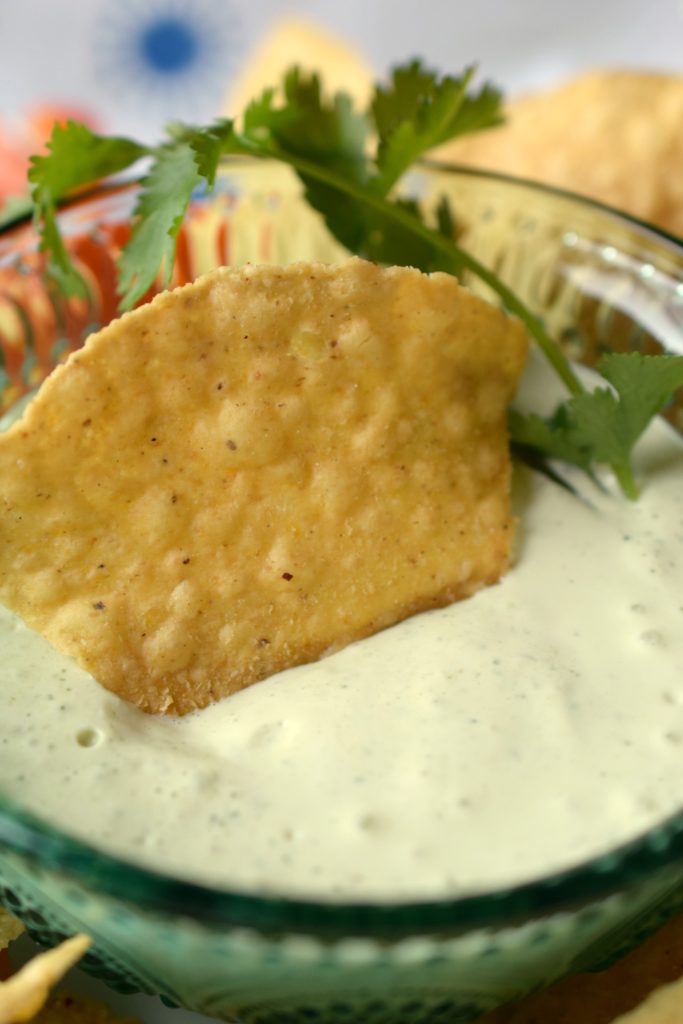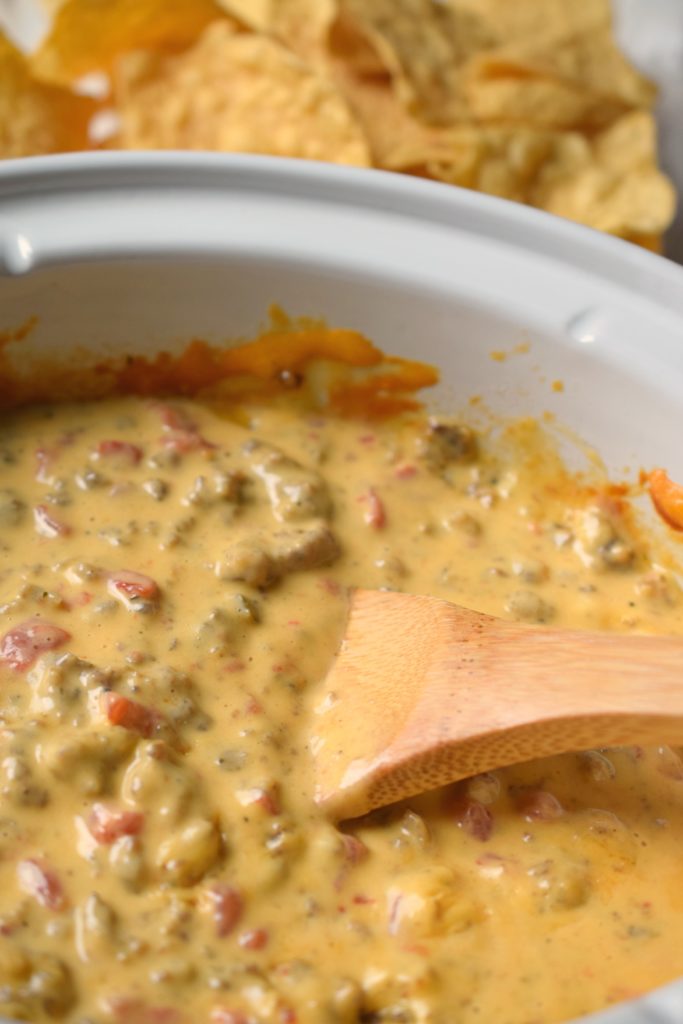 Need more appetizer inspiration: 
Roast Beef Crostini | Snacks and Sips
Honey Sriracha Chicken Meatballs | Mildly Meandering
Texas Trash Dip | An Affair from the Heart