Saucy Slow Cooker Andouille Sausage Bites are perfect for holiday parties! Easy to prepare, everyone loves these tasty appetizers bites loaded with flavor.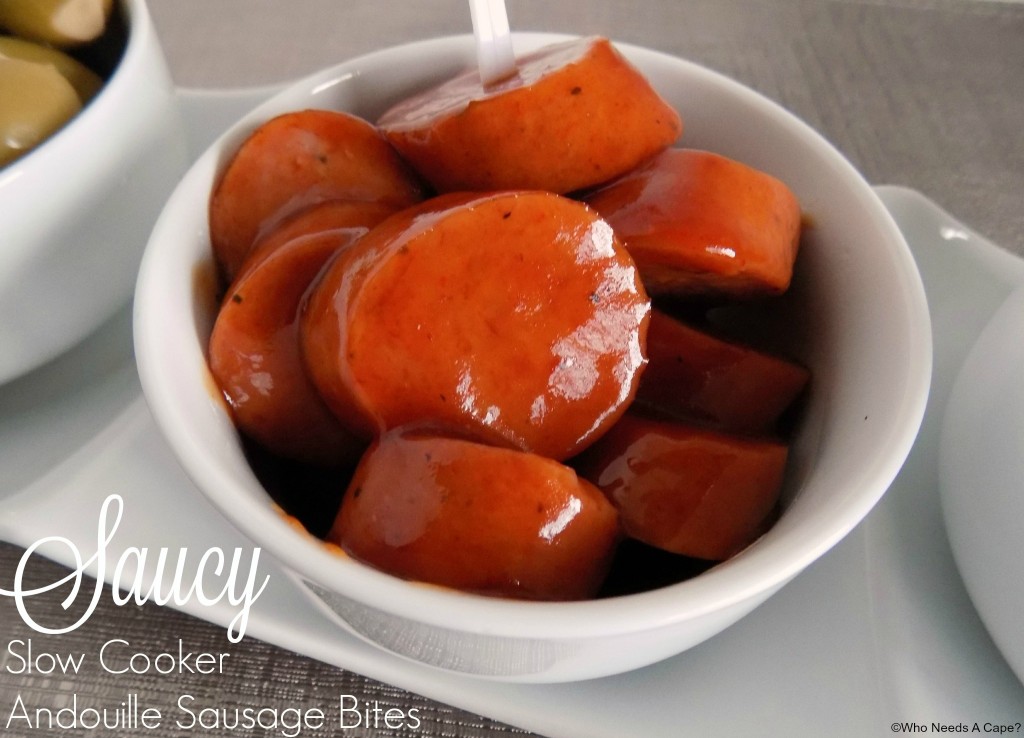 The season of party food is upon us and that's A-OK in my book!  Appetizers are something that my family really enjoys, anything from simple dips to roll-ups to more elaborate items such as baked eggrolls. Really doesn't matter what I set out, it'll get gobbled up.  My boys tend to enjoy spicier foods, so these Saucy Slow Cooker Andouille Sausage Bites were a big hit with them.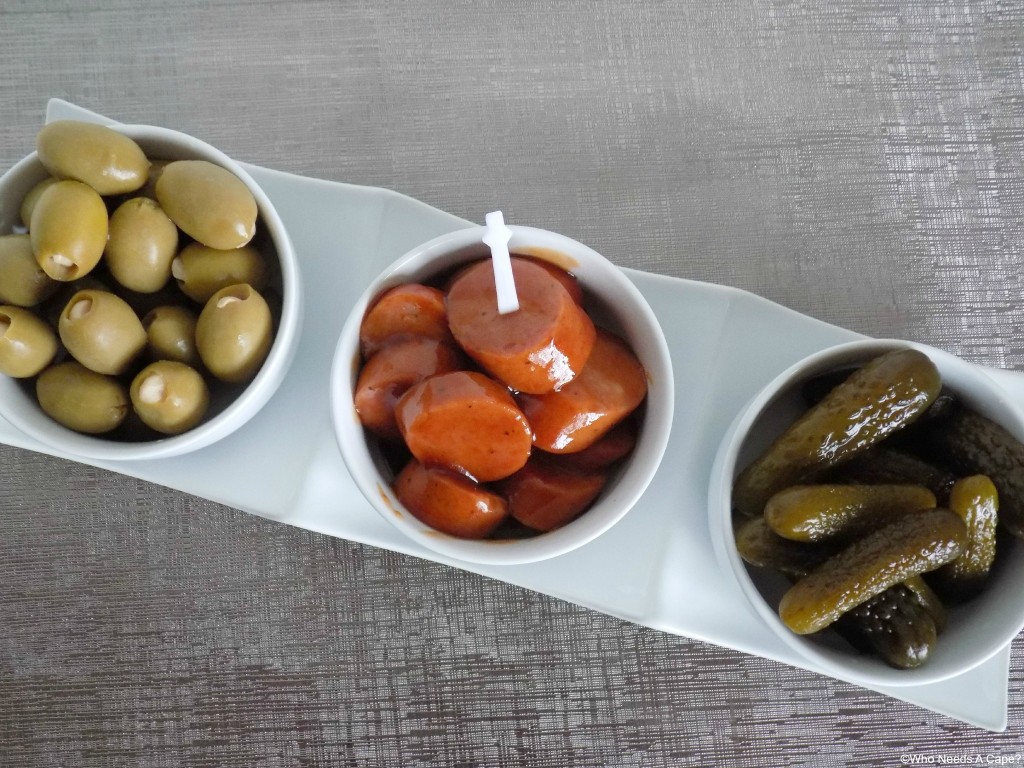 I really like to take advantage of using my slow cooker for party foods. Slow cookers really make entertaining and party foods just that much easier. Most items can be put into the slow cooker well ahead of party time, which helps when you are preparing multiple food items.
Slow cookers are also great for serving, just make sure your buffet table has a plug nearby. I could go on and on about my love of slow cookers, in fact, my husband just laughingly took inventory of my slow cooker collection and we're at a total of 7.  Yes, 7 SLOW COOKERS in my kitchen. What can I say? I use them all in one way or another.
Here are some of my favorite slow cookers in my collection:
You'll love these Saucy Slow Cooker Andouille Sausage Bites if you're a fan of the old standard "Little Smokies", especially if you like a bit of spice! Give these a try for your next party!