A taste of summer is what Asparagus Tortellini Pasta Salad brings to the table. Loaded with deliciousness this side dish is ideal for grilling or parties. 
I have received information and materials from ©Johnson & Johnson Consumer Inc. 2017.The opinions stated are my own. This is a sponsored post. #ForWhatMattersMost #CollectiveBias
Today is Tuesday and for our family that means two days ago we finished a camping weekend and in three more days we'll be starting our next camping weekend. My weekend warrior (a.k.a. my husband) is determined to utilize our motorhome as much as possible this camping season. Our calendar has camping weekends marked all the way through October.
All of this camping means a lot of "prep" work at the campsite. Chopping firewood, relocating picnic tables, setting up around the fire pit, etc. It also means a lot of work around our motorhome. There's the awning that needs to be set up and secured into place. Ideally, a two-person job but often my husband tackles this solo. There's also all the equipment that needs to be brought out from the "basement" storage compartments. We love having these additional storage areas for all of our bulky items. Lift the doors up and grab or stow your items, the doors are rather heavy and down low to the ground. All of this bending, stretching and moving items around leaves my weekend warrior feeling some aches & pains.

Camping is supposed to be our relaxing family time, I did not want him experiencing aches & pains from getting us set up. To help with his aches & pains I've added TYLENOL® 8 HR Muscle Aches & Pain into our camping supplies. By taking TYLENOL® 8 HR Muscle Aches & Pain my husband is taking back his day by controlling his muscle pain. Muscular aches, backaches, and headaches are temporarily relieved for up to 8 hours so he can get back to enjoying the weekend. Of course, use TYLENOL® 8 HR Muscle Aches & Pain only as directed on package directions.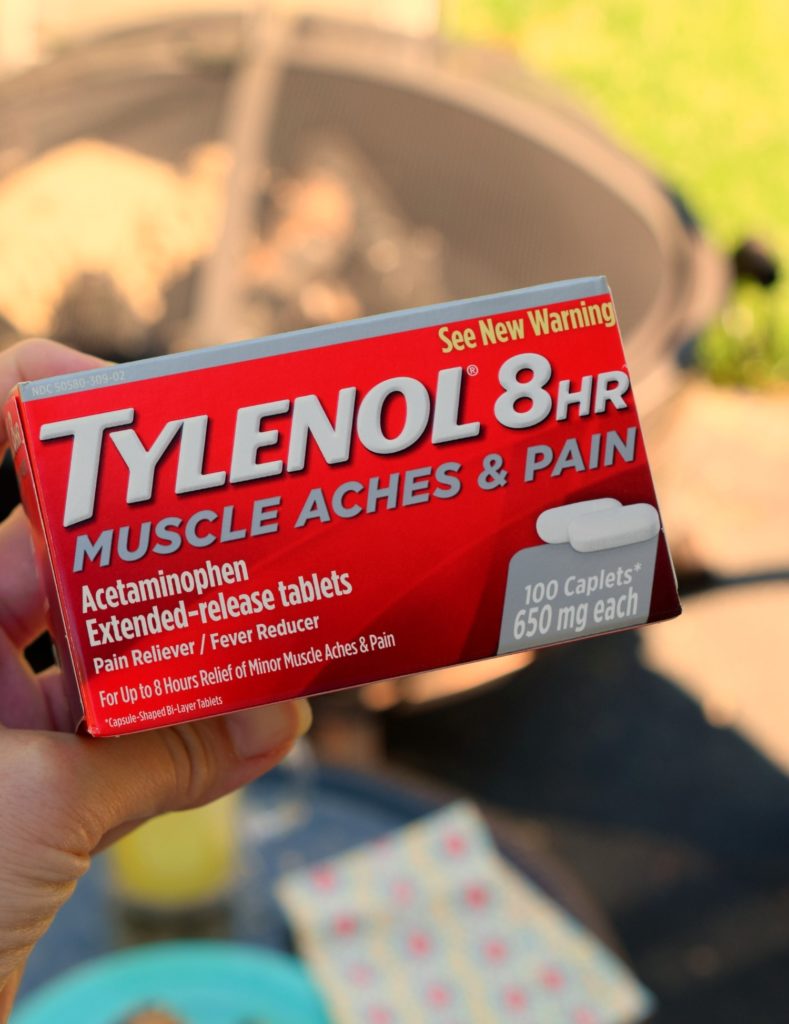 As you can see after conquering aches & pains, there's always time for relaxation and plenty of good food around the campground too. That's what family time and camping are all about for our family.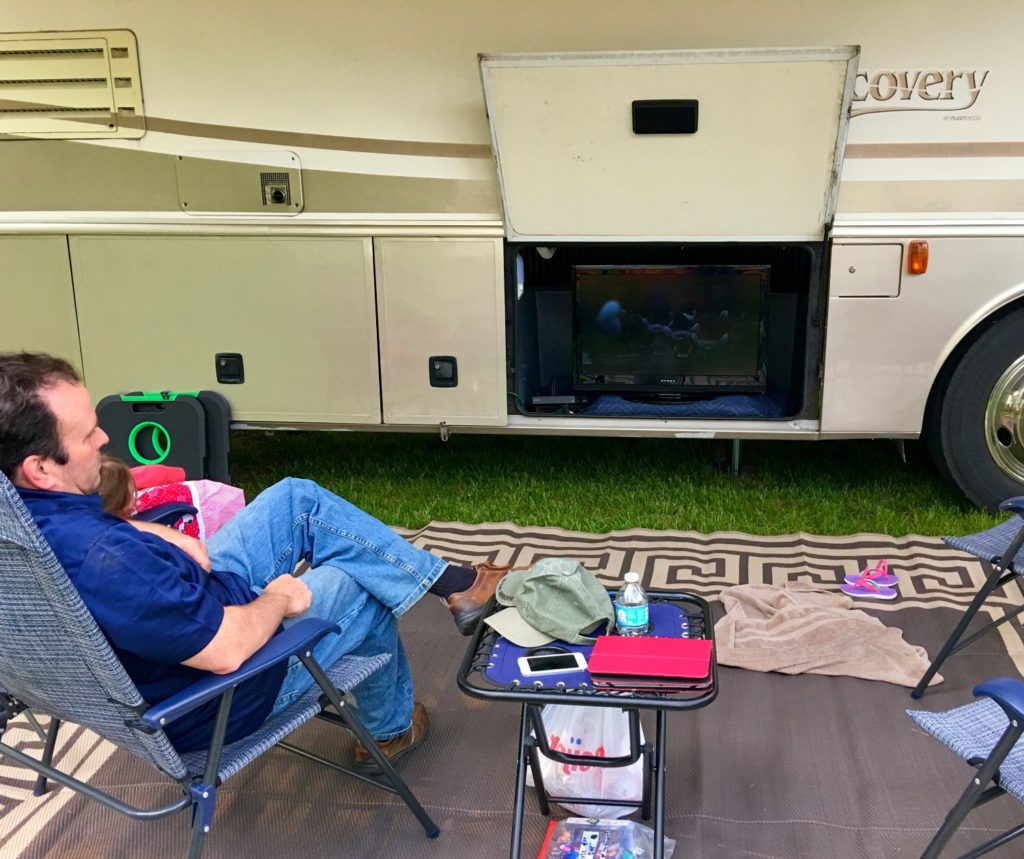 My weekend warrior skills come into place in the kitchen, I love feeding my family quick and easy meals when we camp. This past weekend I grilled some tasty pork tenderloin and served it along with Asparagus Tortellini Pasta Salad, everyone loved it!
Here's how to make Asparagus Tortellini Pasta Salad: 

Boil refrigerated cheese tortellini according to package directions & rinse with cool water.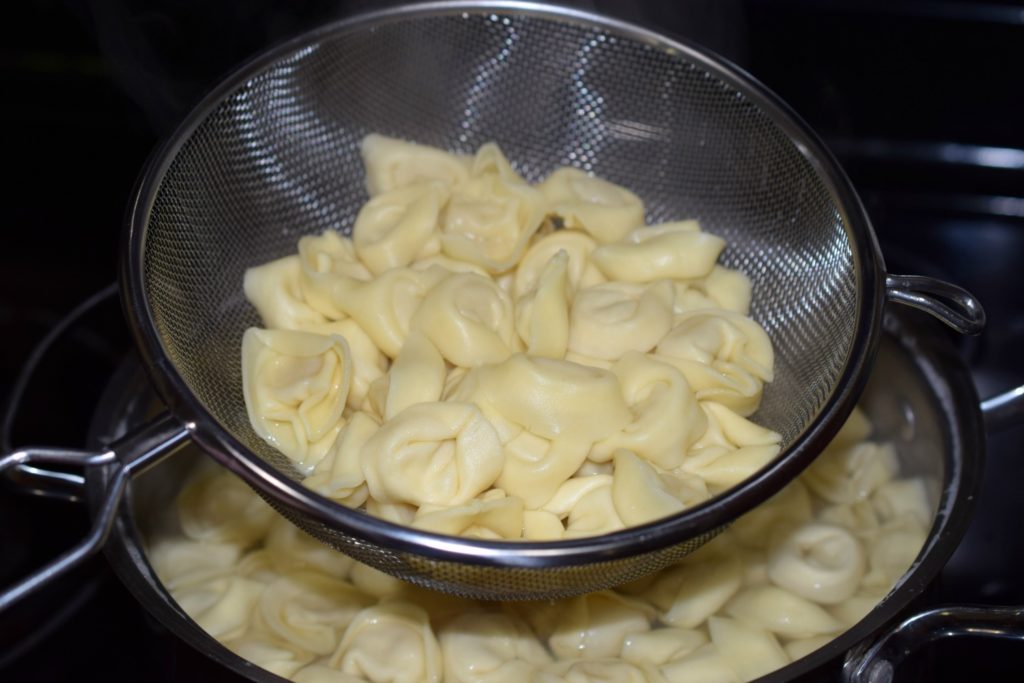 Blanch asparagus and give them an ice bath to stop cooking process! (Look at that color!)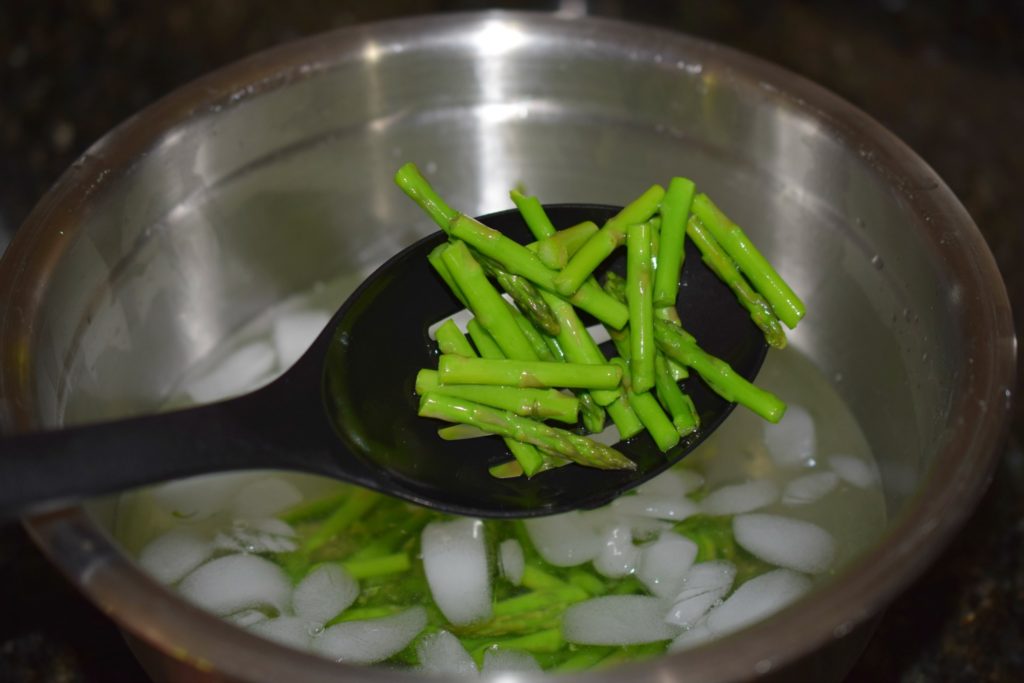 Add together cheese tortellini, blanched asparagus & sliced grape tomatoes.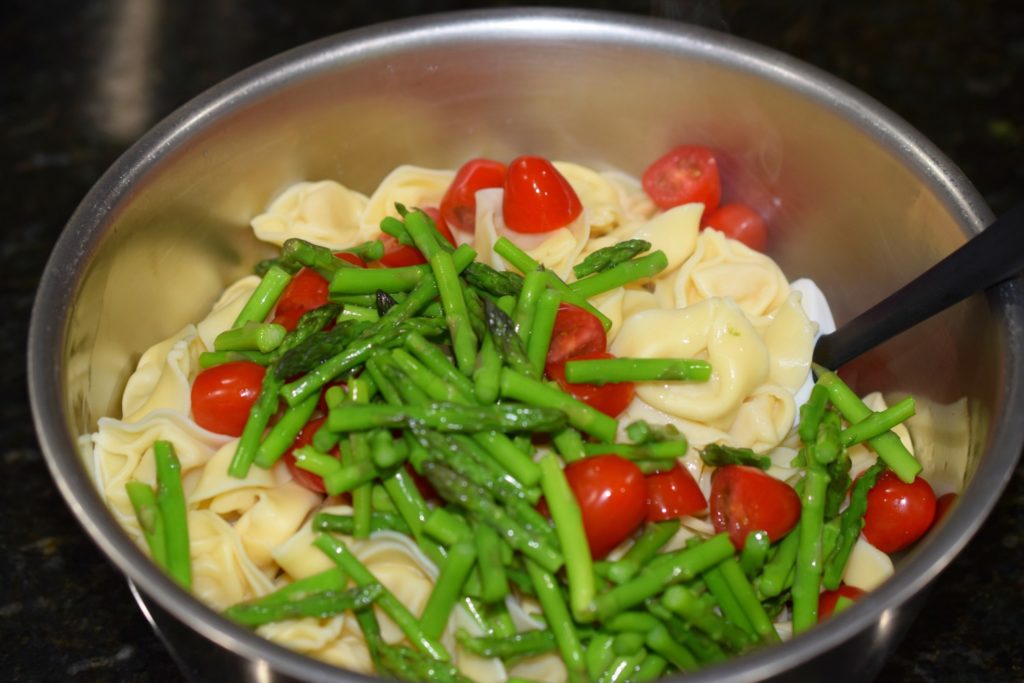 Next, add crumbled Feta cheese, and prepared Balsamic Vinaigrette dressing. Season with salt & pepper. Chill until serving.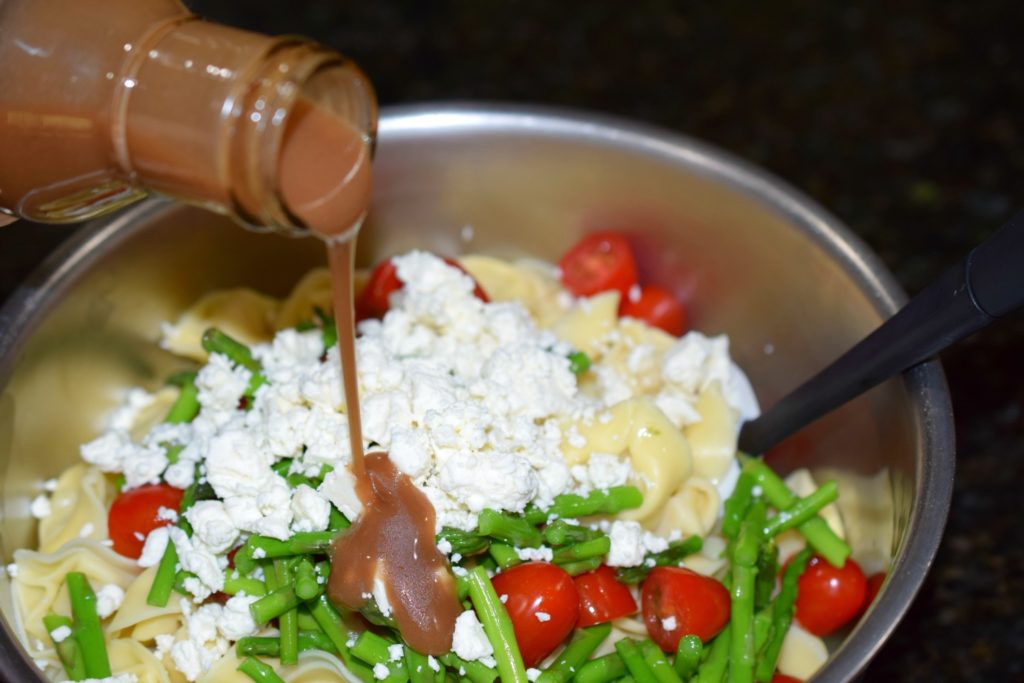 Asparagus Tortellini Pasta Salad is simple and delicious. Perfect for packing into the cooler for picnics or preparing and enjoying at barbecues or parties.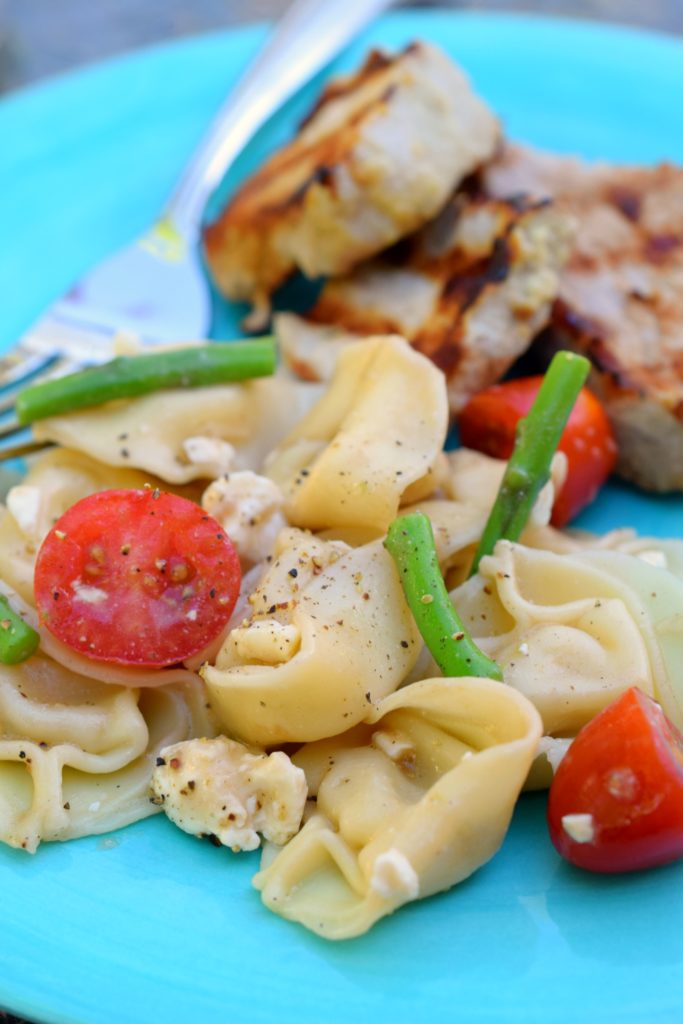 Other great recipes for the weekend: 
We hope you enjoy the video of this tasty dish!



Yield: 6 servings
Asparagus Tortellini Pasta Salad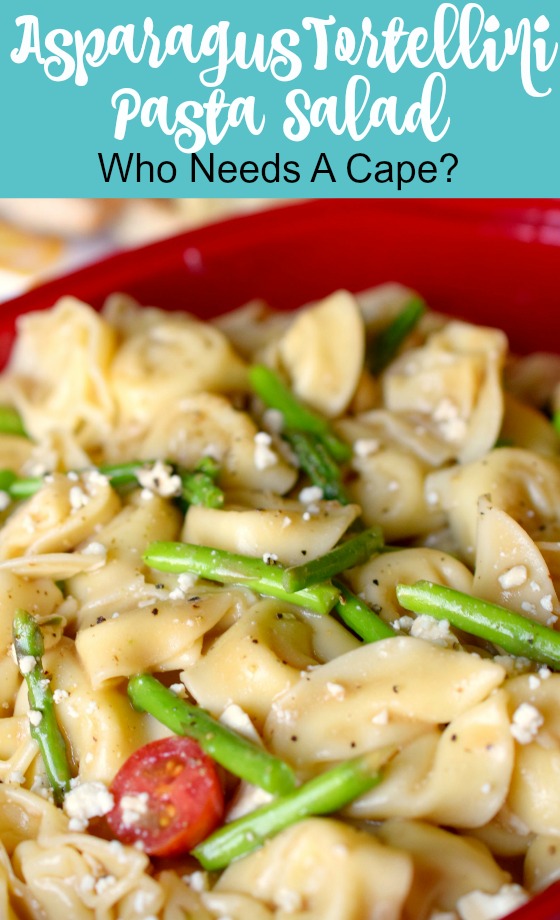 Ingredients
1 lb refrigerated cheese tortellini
1 cup baby asparagus, trimmed & cut into 1.5" pieces
1 pint grape tomatoes, halved
8 oz Feta cheese, crumbled
12-16 oz. Balsamic Vinaigrette dressing (I used a creamy variety)
salt & pepper to taste
Instructions
Prepare cheese tortellini according to package directions. After draining, rinse with cool water & set aside.
Blanch baby asparagus pieces in boiling water. Remove to ice bath to stop cooking process. Strain out of ice water & add in to large bowl with cooked cheese tortellini.
Add in grape tomatoes and Feta cheese. Pour in Balsamic Vinaigrette dressing. Stir to mix ingredients. Add salt & pepper to taste.
Refrigerate a minimum of 30 minutes to chill.
You may want to add additional dressing prior to serving, the tortellini will soak it up.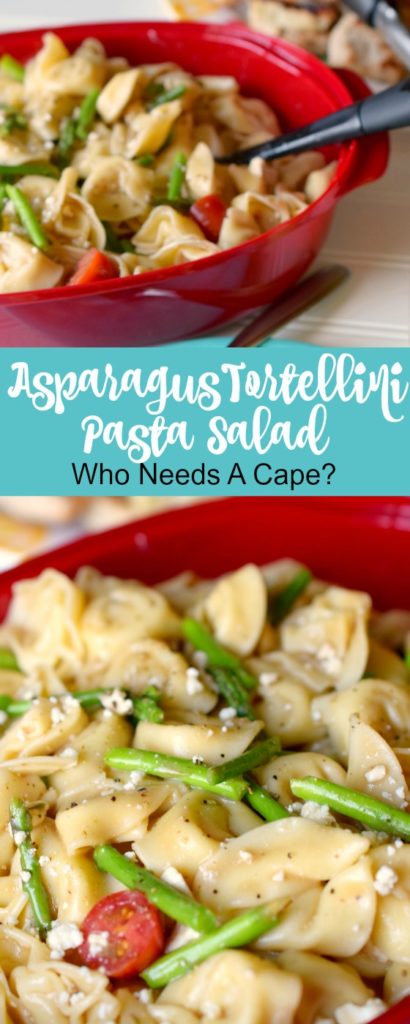 I am not a medical expert, and this post is not medical advice. Always seek the advice of your physician or other qualified health provider with any questions you may have regarding a medical condition. ©Johnson & Johnson Consumer Inc. 2017. The third party trademarks used herein are trademarks of their respective owners.