Aloha Teriyaki Franks is a simple grilled meal that will take your taste buds on a journey. Easy to make, you'll love this tasty delight.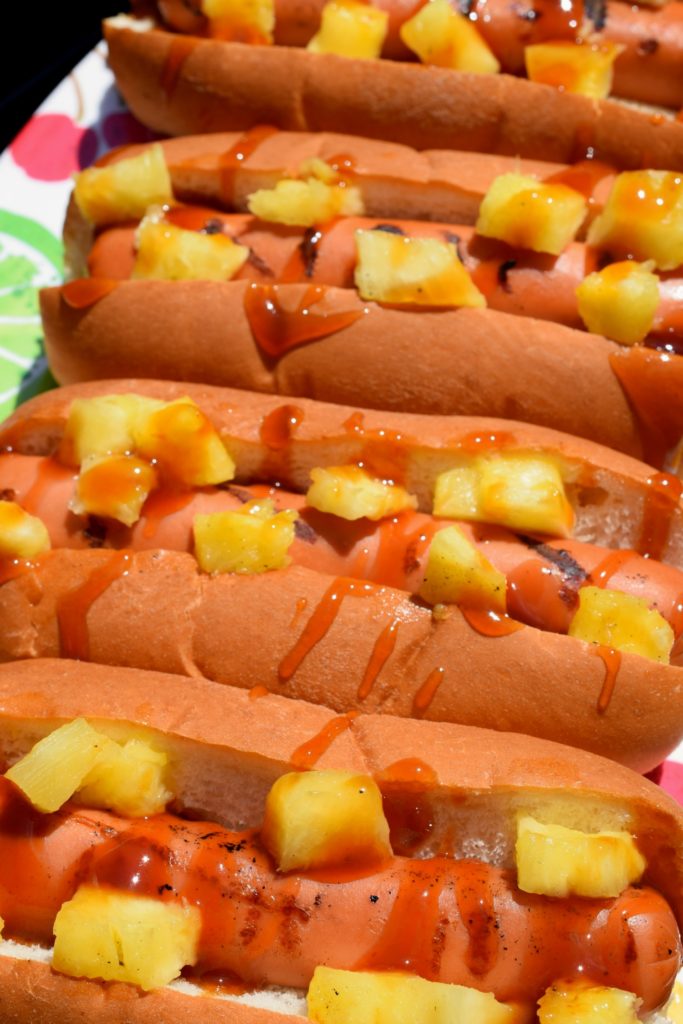 This is a sponsored conversation written by me on behalf of Bar-S.
My whole family absolutely loves going to block-parties during the summer! It is a fun way to celebrate with all of our friendly neighbors while sharing delicious food, fun stories, and listening to great music! We decided to grill up some fantastic Aloha Teriyaki Franks for our block party this weekend, they were a simple, yet delicious meal that everyone absolutely LOVED! Our favorite franks to use are Bar-S, who are currently teaming up CMT Music Awards to have a summer of music and celebrations.  There is even a sweepstakes with a chance to win a trip to the 2018 CMT Country Music Awards, private concert, and backyard BBQ with one of CMT's hottest emerging artists along with lots of other great prizes! How cool is that?!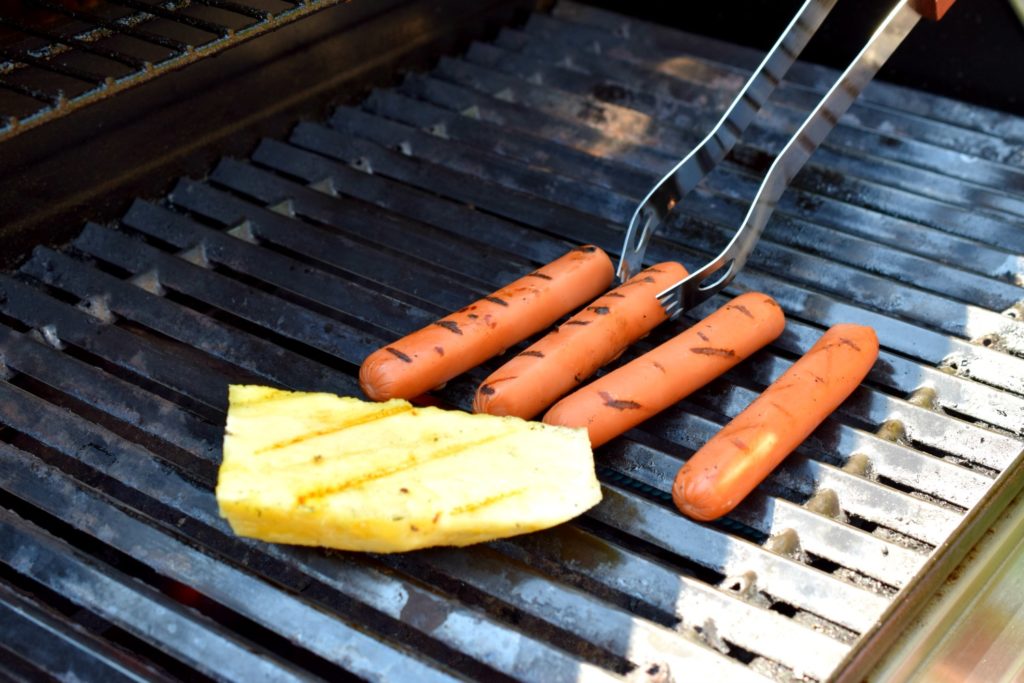 I have always had a strong connection with country music, my dad was a big fan of country music so we would constantly be listening to it around the house.  I even have gone to various concerts put on by country artists such as Shania Twain and Keith Urban over the years and they have always been a wonderful time! I have always wanted to go the CMT Country Music Awards so I entered the sweepstakes immediately! All you have to do is purchase Bar-S products and enter the UPC code HERE for a chance to win!
Grand Prize:
Two (2) tickets to the 2018 CMT Music Awards
Two Thousand Five Hundred Dollars ($2,500.00) spending money
First Prize (2):
One (1) Backyard BBQ party
One (1) live musical performance at the Backyard BBQ party from one of the emerging artist musicians who performed at the Bar-S Block Party leading up to the 2017 CMT Music Awards
Second Prize (2,000):
One (1) CMT Prize Pack, one (1) CMT & Bar-S co-branded Block Party Poster and one (1) $50 Visa gift card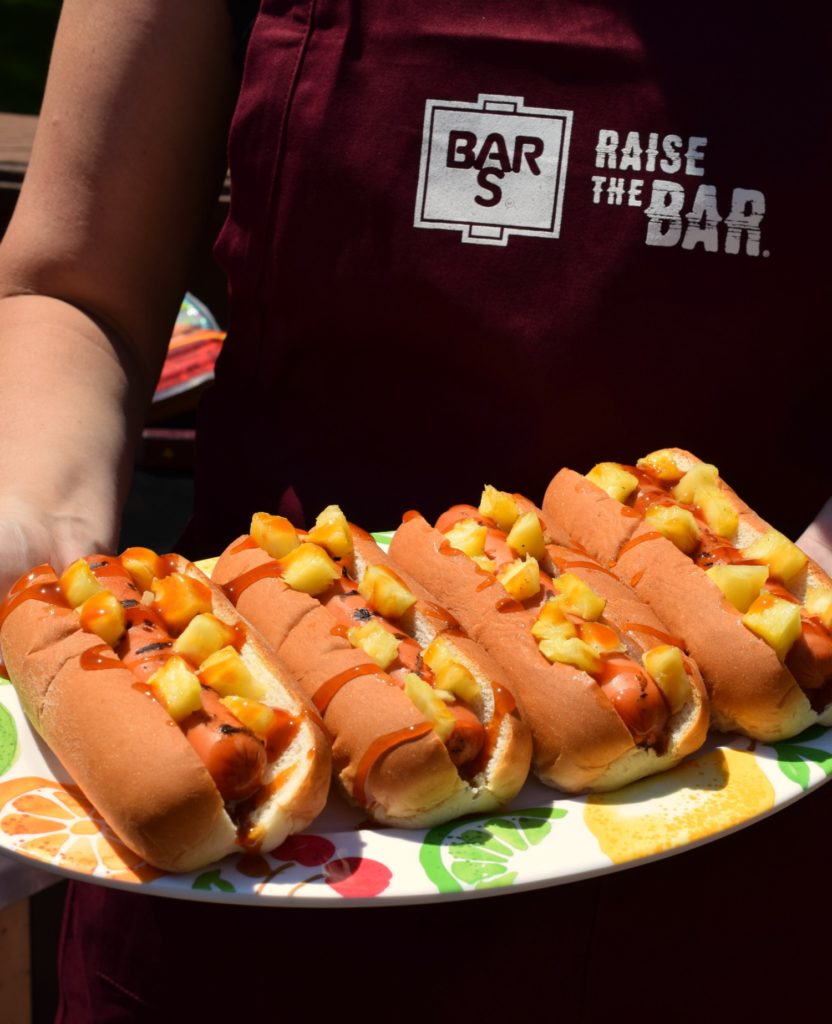 Now, these franks are super simple to make, Bar-S Franks grill wonderfully and I just grilled some fresh pineapple slices to complement the franks and then drizzled my favorite teriyaki sauce on top.  It is a great way to feed a crowd! Make sure to sign-up for Bar-S's emails so you can get a coupon for $1 off your next purchase!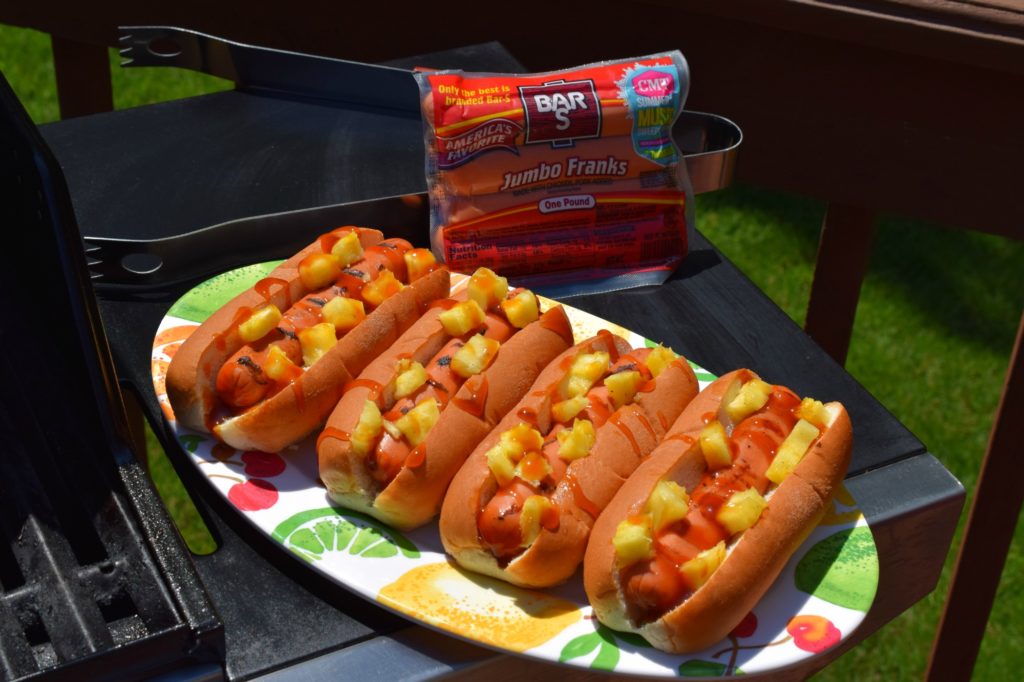 Make sure to follow Bar-S along on Facebook and Instagram!