Bacon Ranch Pasta Salad is the perfect side for all your summer meals! Creamy, easy to prepare, this is a hit at BBQ's and picnics!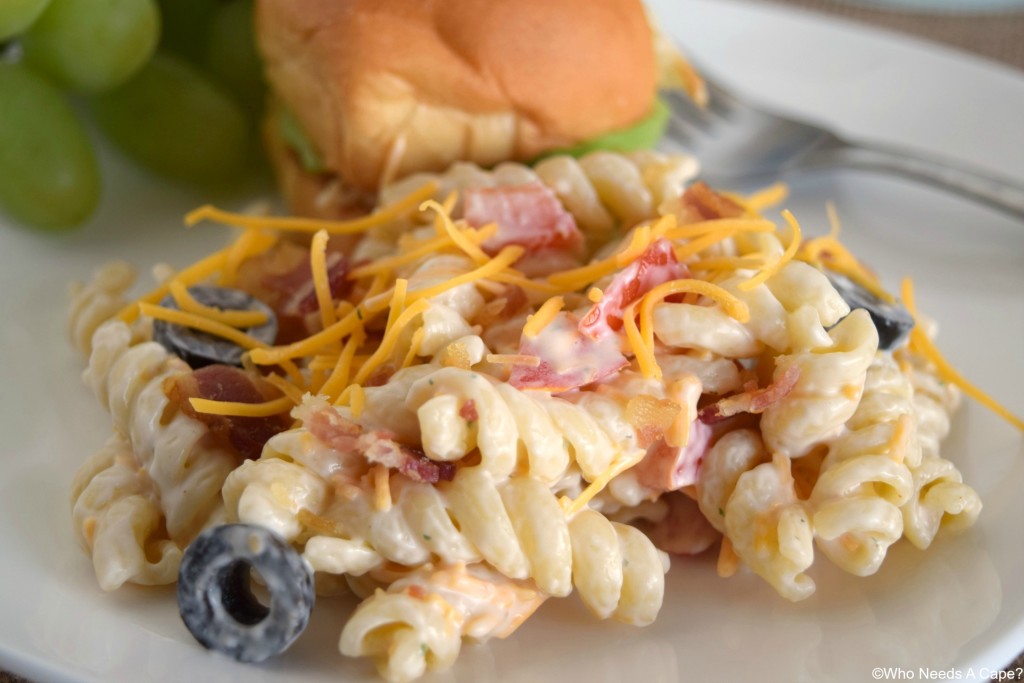 Summer and pasta salad just go hand in hand at my house, maybe they do at your house too. Pasta salad is quick, economical and delicious! Not to mention versatile, there are a million varieties but today I'm sharing with you my favorite mayonnaise-based pasta salad. Bacon Ranch Pasta Salad is a dish I've been preparing for so many years.
Normally I prepare this salad using rotini shaped pasta, but you can use pretty much any shape you desire. There's nothing complicated about this dish either, that's the beauty of it. Most ingredients you'll probably have in your pantry or refrigerator and you just make, refrigerate and enjoy.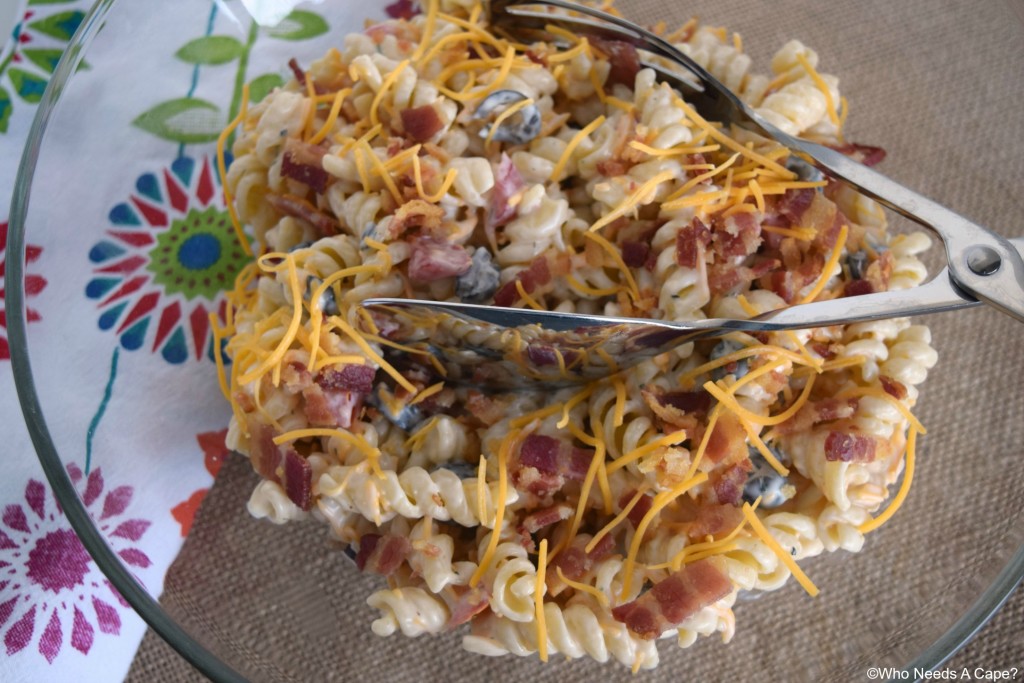 Everyone needs their go-to summer BBQ or Picnic recipes – and Bacon Ranch Pasta Salad is one of mine. To be honest? It's one of my go-to summer recipes end of story. I'm fine with just having this for dinner – but I mainly use it as a side dish…or a snack…or breakfast – I really love this pasta salad and you're going to too!
Easy tasty dishes are the way I like to live in the summer. And nothing beats a cool pasta salad on a hot summer night right?
Other great easy recipes to try:



Yield: 12 servings (as a side dish)
Bacon Ranch Pasta Salad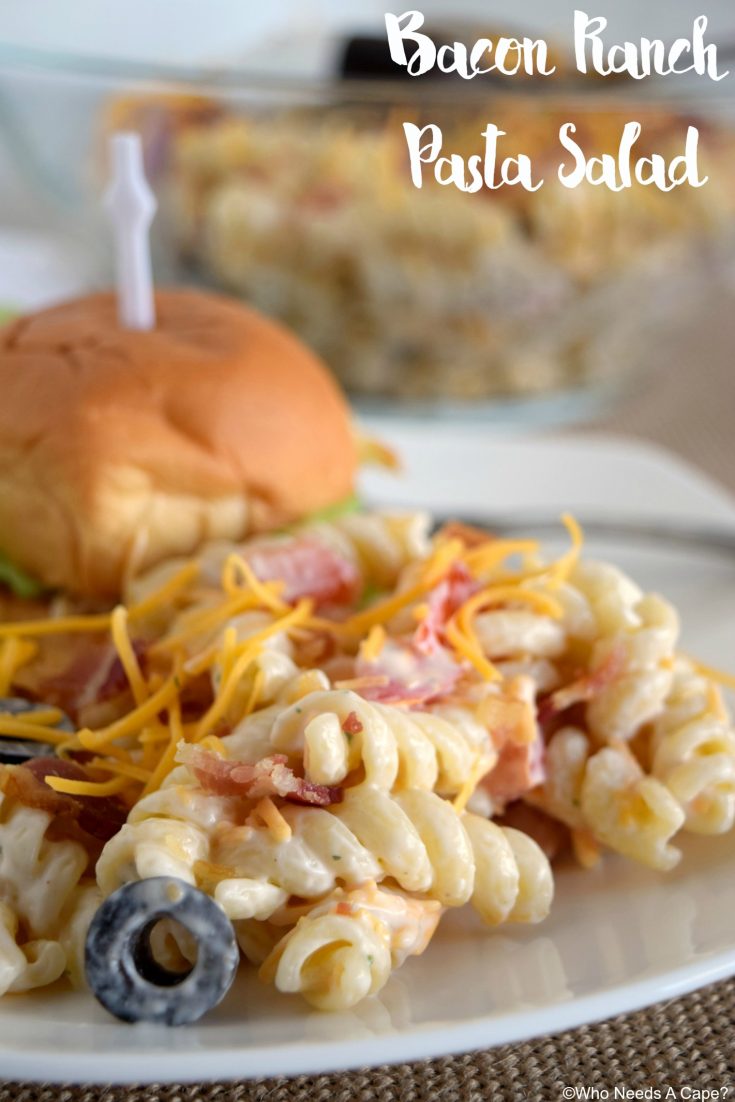 Adapted From [Allrecipes | http://allrecipes.com/Recipe/Bacon-Ranch-Pasta-Salad/Detail.aspx]
Ingredients
1 12 oz. box of rotini pasta
10 slices of bacon, cooked & crumbled
1 cup mayonnaise
1 1 oz. package dry ranch salad dressing mix
1/4 t garlic powder
1/4 t Lawry's seasoning salt
1/2 cup milk, or more as needed
1/2 cup diced tomato
1 small can (2.25 oz) sliced black olives
1 cup sharp shredded cheddar cheese
Salt & pepper to taste
Instructions
Cook pasta according to package directions. Drain and rinse with cold water.
In a large bowl, mix mayonnaise, ranch dressing mix, garlic powder, and Lawry's. Stir in milk until smooth.
Place pasta, bacon, tomato, black olives and cheese in bowl and toss to coat with dressing.
Cover and chill at least 1 hour in the refrigerator. Add additional milk if the salad seems a little dry.

Follow us on Pinterest for even more recipes!