Fast and delicious, this Foil-Baked Lemon Butter Cod is the perfect dish for busy nights. A fancy seafood dinner with very little prep.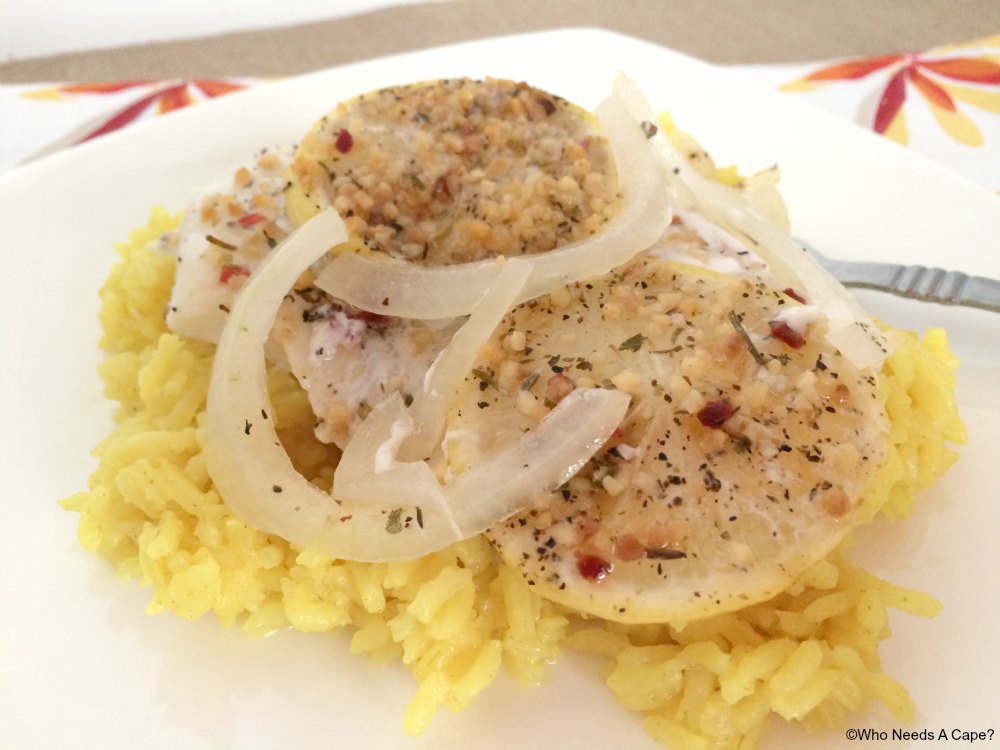 Are busy weeknights getting the best of you? Never fear, I'm sharing with you today a wonderfully easy meal! Foil-Baked Lemon Butter Cod is not only easy to prepare but tastes fantastic. In less time than it takes to wait for a pizza to be delivered you can serve this restaurant-quality dish that will WOW! What makes this meal so fast is the fact that I used frozen cod fillets and popped them into the oven still frozen in foil packets.  Yes, you read that right…FROZEN! No thawing or placing into the refrigerator, no extra steps required at all. Cooking directly from frozen eliminates extra planning, which in turn enables you to serve a fabulous dish in a flash.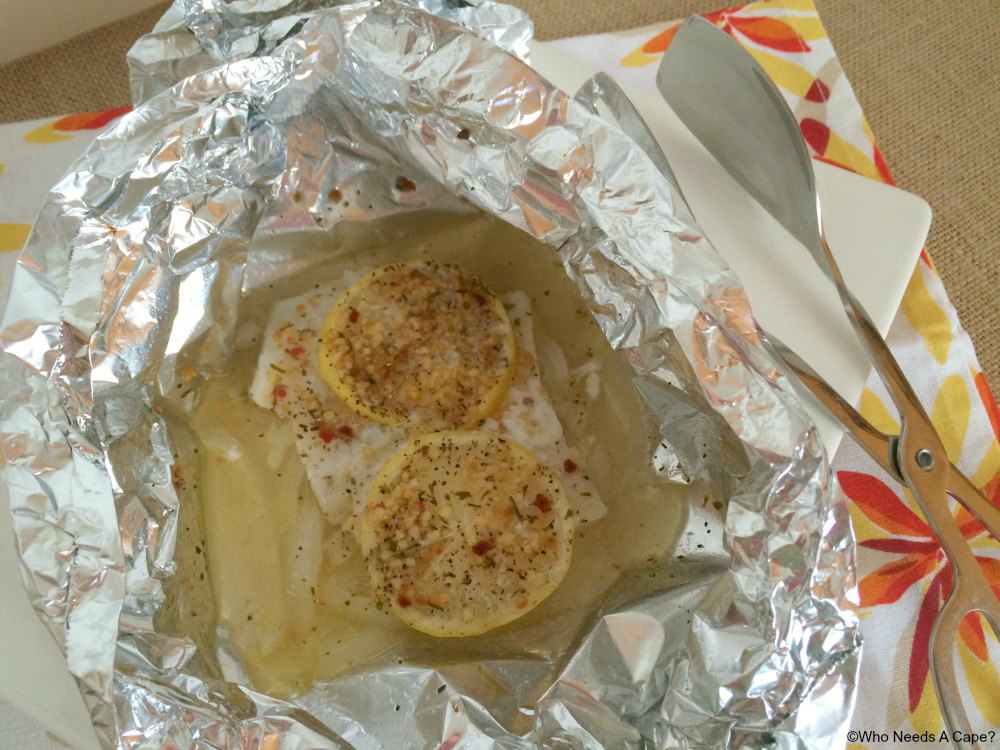 I used frozen cod fillets because of the convenience factor and because of the mild flavor of cod. You can purchase frozen Alaska seafood at your local grocery store and easily cook it directly from its frozen form in a variety of dishes. Did you know that nearly 60% of all seafood harvested in the U.S. comes from Alaska? The cold water and natural environment of Alaska produces seafood with lean flesh, firm texture, and superior flavor that is full of high-protein, vitamins, minerals and oils essential to good health. Purchasing frozen seafood from Alaska gives you year-round seafood options.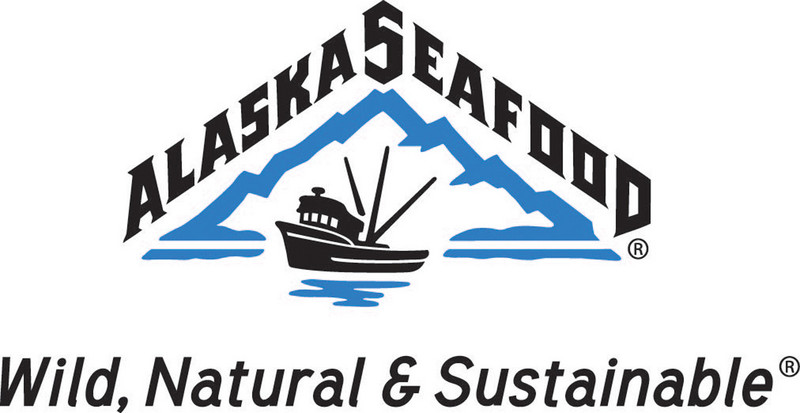 Serving easily prepared dishes such as this Foil-Baked Lemon Butter Cod helps me introduce healthy seafood to my younger children. My 7-year-old daughter tried this dish and really enjoyed the mild flavor, that's a win for mom in my book! Keeping a variety of frozen Alaska seafood on hand in my freezer will allow me to easily add it into our meal rotation.