No Bake Pumpkin Cheesecake Balls are a delish alternative to the traditional pies. Wow your friends & family with these autumn dessert delights!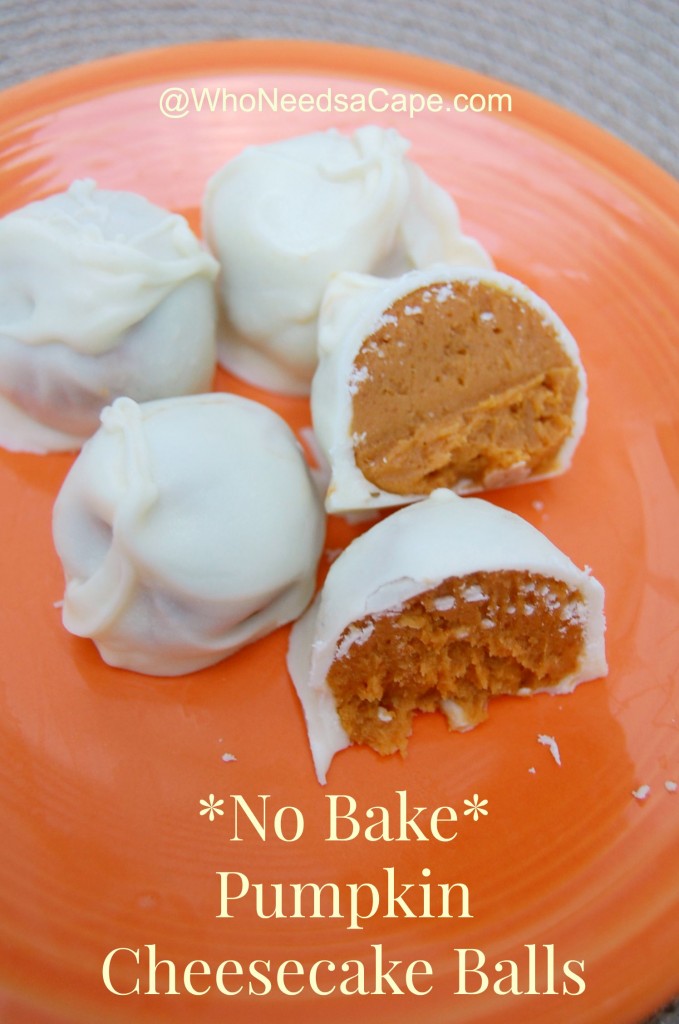 No Bake Pumpkin Cheesecake Balls
I love making anything pumpkin. My kids literally can't get enough pumpkin. I stockpile pumpkin goodies in every form. These No Bake Pumpkin Cheesecake Balls will now be made all year. They are easy and taste amazing. I had a hard time getting a picture of these because my kids kept trying to steal them. Bring them to a party … you'll be a hit forever!
What's really nice about No Bake Pumpkin Cheesecake Balls is the ease. They are simple to make (I love that), they are easy to take with you (they need to be refrigerated but as long as you aren't going cross country, no problem), and they are easy to eat. Who doesn't love that?
I also love having a non-traditional Pumpkin Dessert! Pumpkin Pie is amazing right? But it's so much fun to take the Pumpkin flavor out of the pie and make new things that you haven't had every year since birth! I love traditional favorites, but it's such a pleasure making something that no one has had before (or at least not every single year!).
Want a few more pumpkin delights?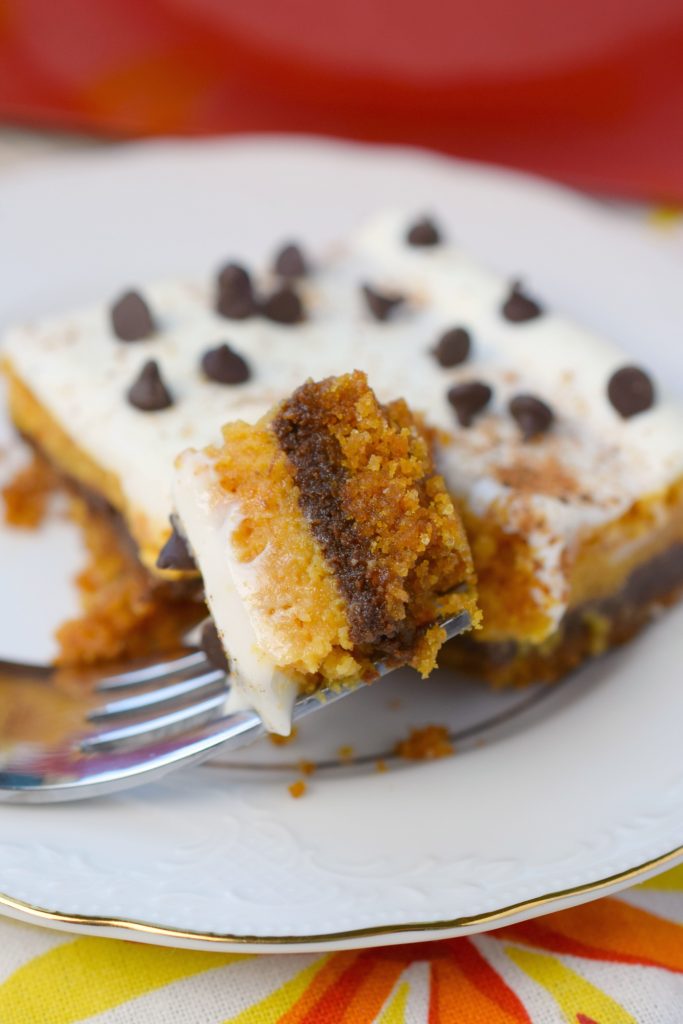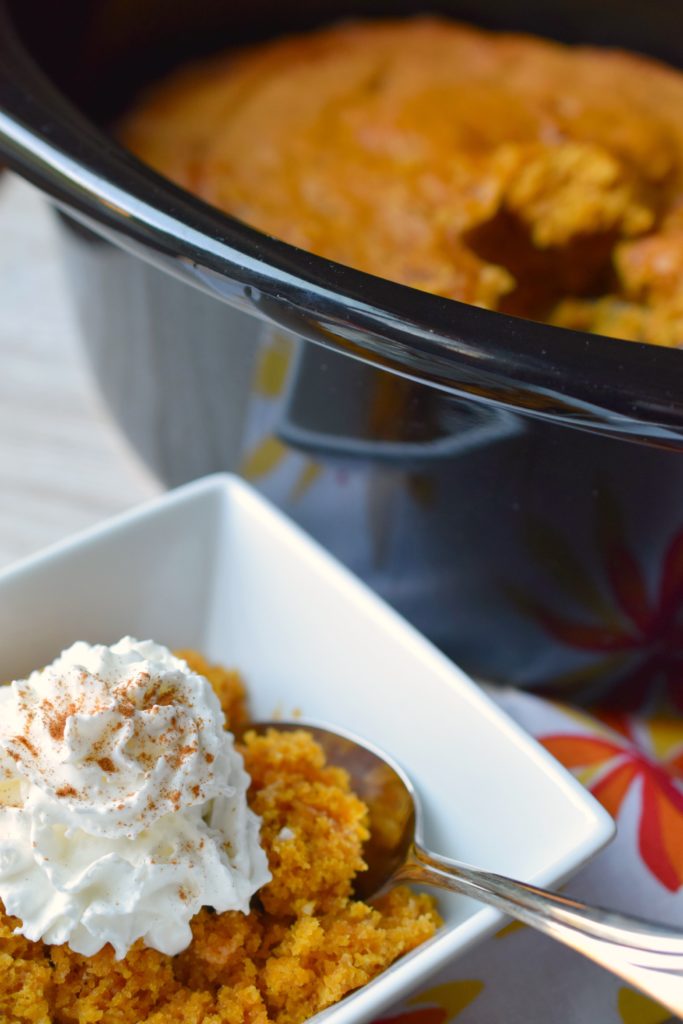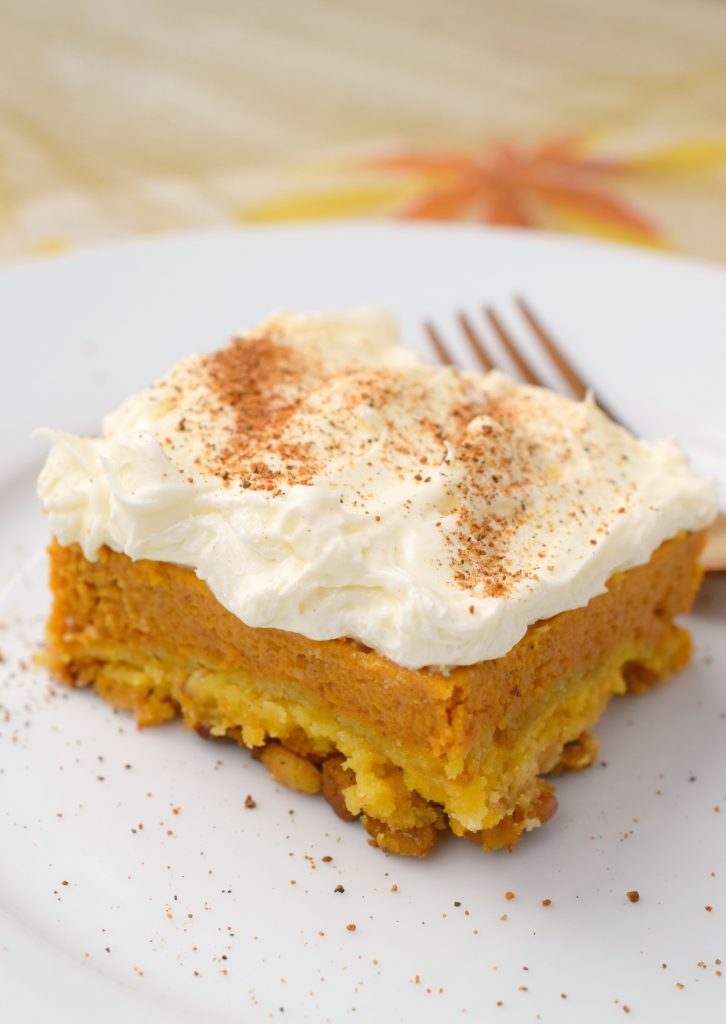 Need even more pumpkin goodness? No problem!
No Bake Pumpkin Cheesecake Balls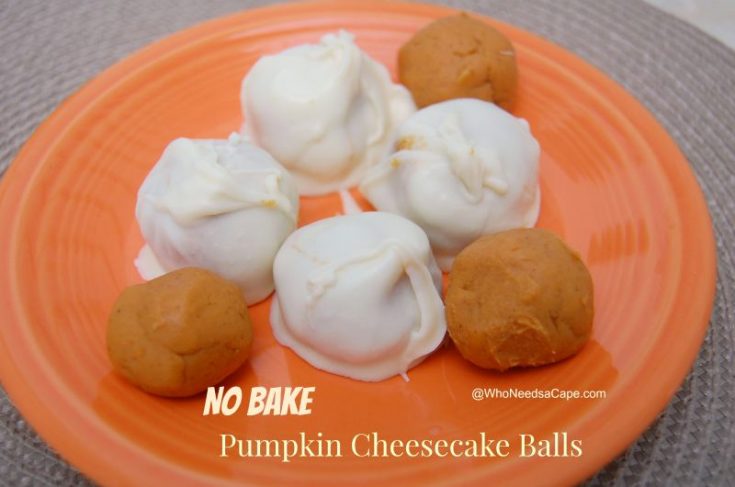 Ingredients
2 1/2 C White Chocolate (either chips or broken into pieces) divided
3/4 C Vanilla Wafer Crumbs (See instructions may double amount)
1/2 C Pumpkin Puree
6 ounces Cream Cheese
1/4 C Powdered Sugar
1 1/2 tsp Pumpkin Pie Spice
Instructions
Take 1/2 C of the White Chocolate and melt
While chocolate is melting (careful it burns easy) mix crumbs, puree, cream cheese, sugar and spices - I found it easiest to use a Food Processor but if you need to a hand mixer or blender should work
Add melted white chocolate to already mixed ingredients and blend again - let it go in the processor for a while. It take about 2-3 minutes for everything to combine well for the balls.
TASTE. If you need more sugar add it.
Place mix into a bowl and place in refrigerator for at least 30 minutes (can be longer but then cover)
NOTE if dough is still "mushy" freeze for 15-30 minutes. You have to work fast and make the balls. I refrigerate the balls again before dipping in chocolate
NOTE 2 if you don't like the consistancy of balls at 3/4 C wafer crumbs add more wafer crumbs up to 1 1/2 C total of crumbs
Place wax paper on a cookie sheet
Take out chilled dough and begin making balls by rolling (about) 1 heaping spoonful at a time
Melt remaining white chocolate
Dip balls into white chocolate and refrigerate to set.
Store in fridge and serve when chilled