Pineapple Cheesecake Dip with Toffee Pretzel Pieces is a great addition to summer parties. Easy to make and full of sweet fruity flavor, this is is one delicious dip.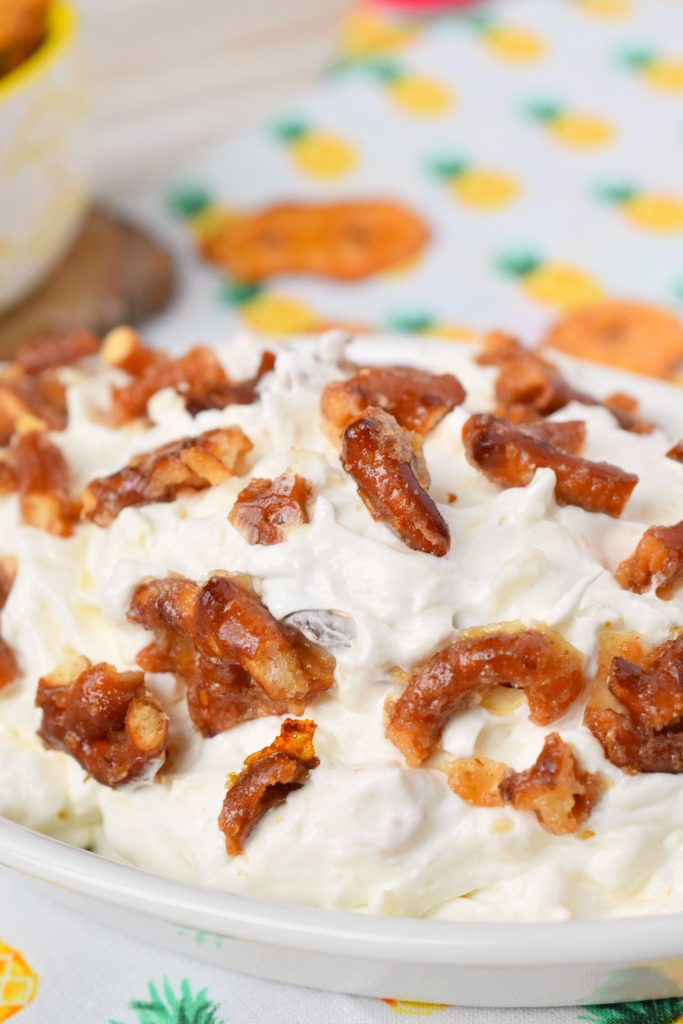 Pineapple Cheesecake Dip with Toffee Pretzel Pieces
If there's one thing that always disappears at parties I'd have to say it would be a dip. Whether its a warm and cheesy dip or a sweet and fruity dip, poof in a matter of minutes it'll be gone. The case is no different with this delicious Pineapple Cheesecake Dip with Toffee Pretzel Pieces, watch out this will play a disappearing act too.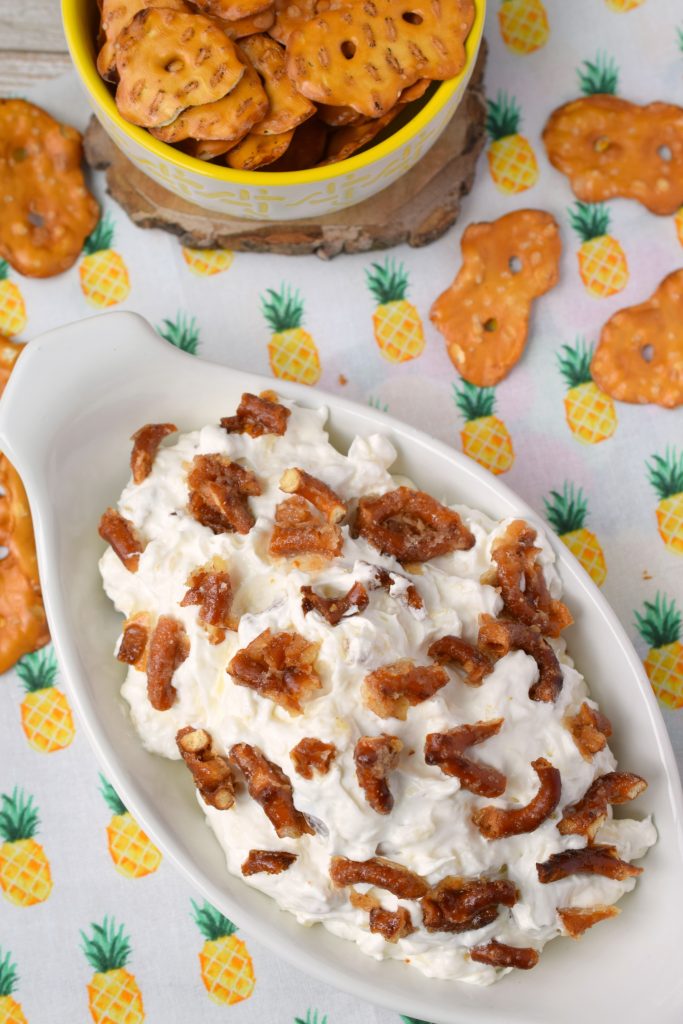 You'll find that this is one simple desserty dip that's delish and perfect for entertaining. Desserty dips are my fave, okay I love warm gooey cheesy dips too but desserty dips are where it's at in the warm months.
I love having a variety of recipes for dishes that can easily be whipped together saves me from having to worry too much about what to make. If we get an invite I have a few great recipes that are simple and delicious crowd-pleasers. Throwing together an easy menu in a jiffy is possible when you have easy recipes like this one.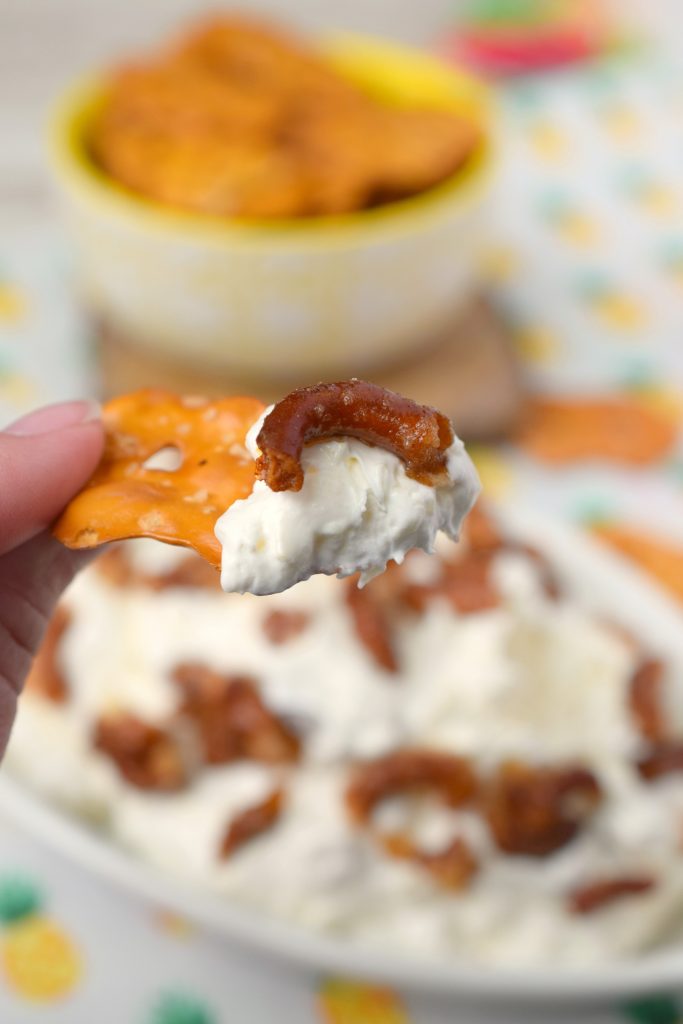 You can whip up the dip portion of this dish in just a few minutes.  Toffee Pretzel Pieces are the topper for this dip and do require a few minutes of cooking and cooling, but you can do that ahead of time. Also be sure you add them to the finished dip just prior to serving, you don't want them to get soggy.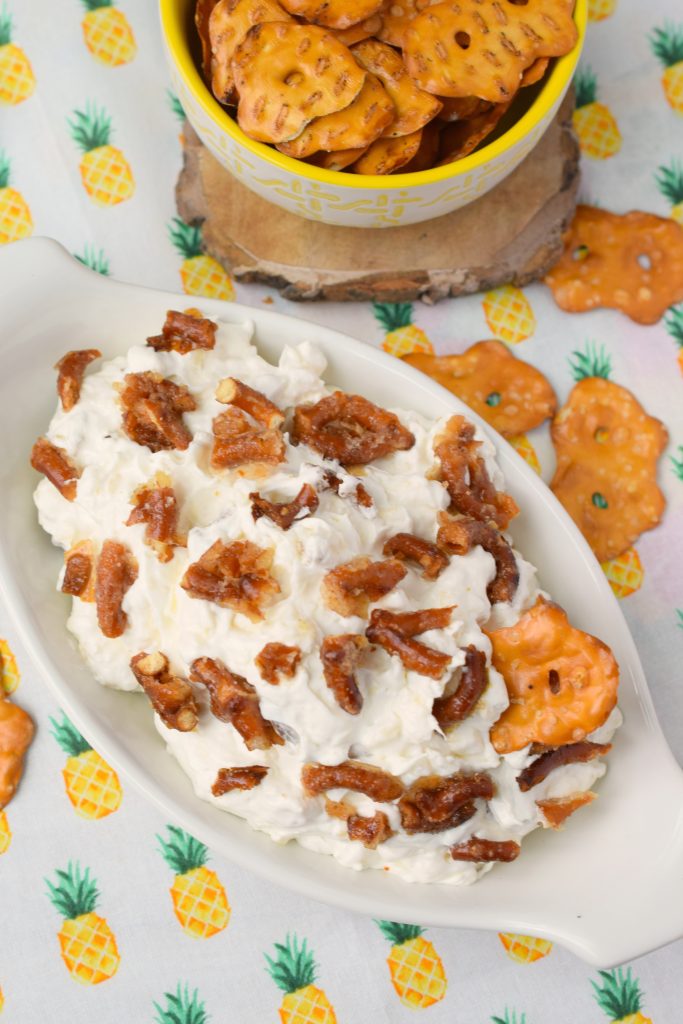 I do hope you enjoy this sweet treat, it is the perfect addition to summertime entertaining. Simply serve with pretzel crisps, graham cracker pieces or vanilla wafer cookies. YUM!
Other fruity recipes to enjoy: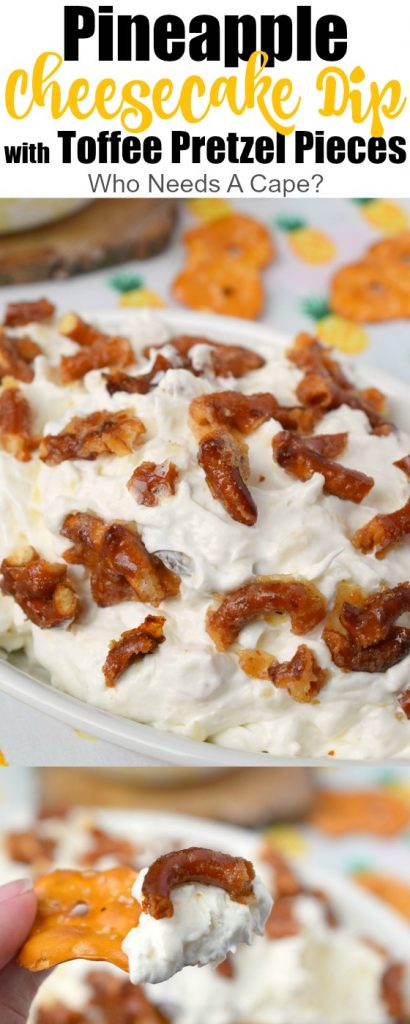 Follow us on Pinterest!