This Triple Chocolate Pumpkin Pie is beyond delicious! You'll love the flavor combinations! The perfect dessert for holiday gatherings and parties.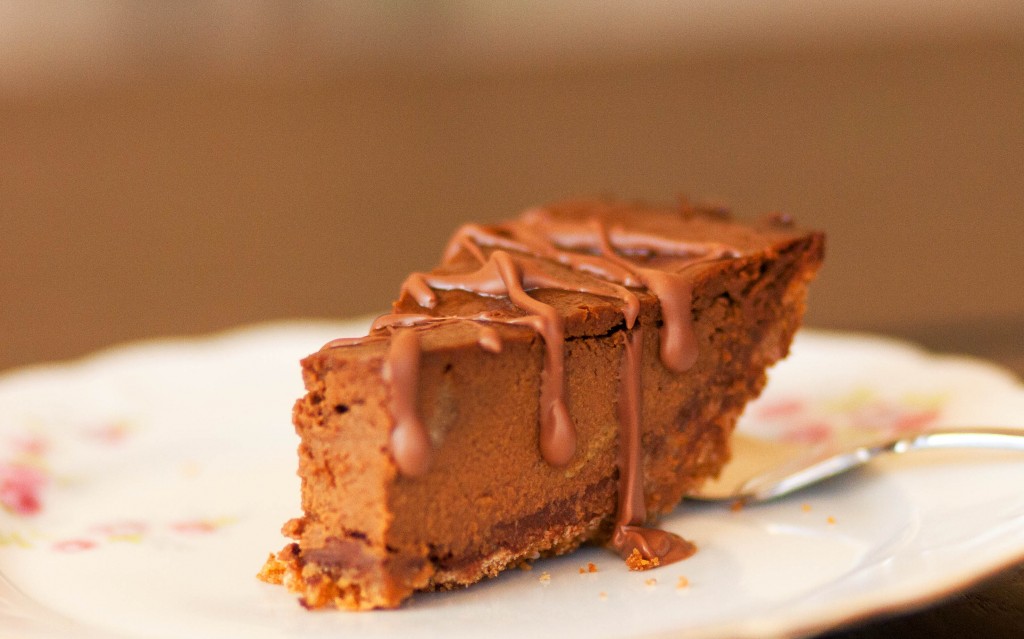 Where are the chocolate lovers out there? If you are anything like me, you LOVE LOVE LOVE your chocolate and the holidays are a time to rejoice. Why not combine two amazing flavors: chocolate and pumpkin…MIND BLOWN right? Of course having traditional pumpkin pie is always recommended for the traditionists (ie…grandma) out there but it is OKAY to switch things up, you have my permission.
I know there is a divide on Christmas vs Thanksgiving – but we like pumpkin pie at both! Nothing wrong with that, no sir! So yes, I'll make a traditional Pumpkin Pie because it takes 5 minutes and tastes amazing with a big old dollop of homemade whipped cream. Triple Chocolate Pumpkin Pie takes a little bit longer (don't be scared not that much) but has such an amazing flavor you are just going to fall in love with tasty pie.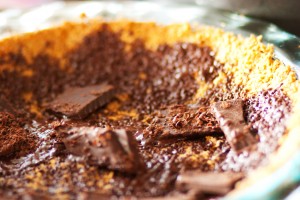 Making pies is one of my favorite things to do for the holidays – especially when I get to flex my baking muscles and make something different and unique! That's what Triple Chocolate Pumpkin Pie is! What's super fun is that because it is still a pumpkin pie at heart, you still get that amazing flavor. But with chocolate – do you think you can beat that? I mean for real you guys – it's amazing!
Now all you need to do is tell me which holiday are you making it for??? OR are you doing both like me? YUM!
Let's get the rest of our pie recipes shall we??? You're going to want to check out: