This is a sponsored post written by me on behalf of QuakerOats for IZEA. All opinions are 100% mine.
Baked Pumpkin Oatmeal is a delicious way to liven up your breakfast routine. Easy to make, add in items to suit your tastes too.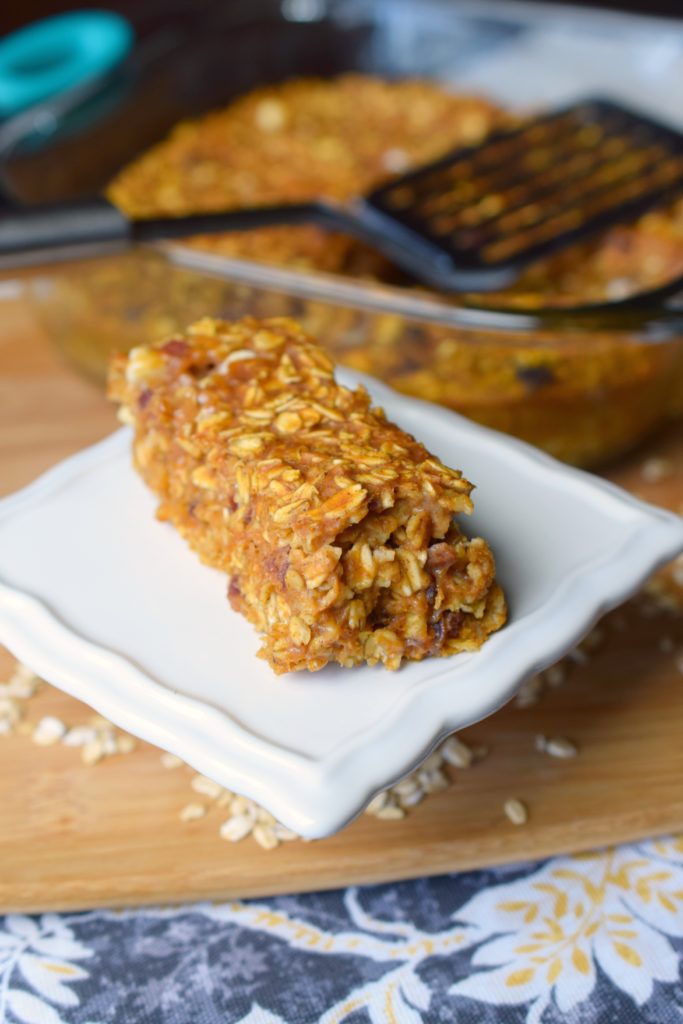 Breakfast around our house is somewhat of a challenge. My kids seem to get stuck in a rut with their breakfast choices. I purchase a variety of breakfast goods but it always seems they eat the same exact thing every.single.day! Once in a while though I insist we mix things up and try something new. Of course, this usually comes with the expected resistance. But on occasion, I serve them something new and lo and behold guess what? They like it, in fact, they ask for more! YES!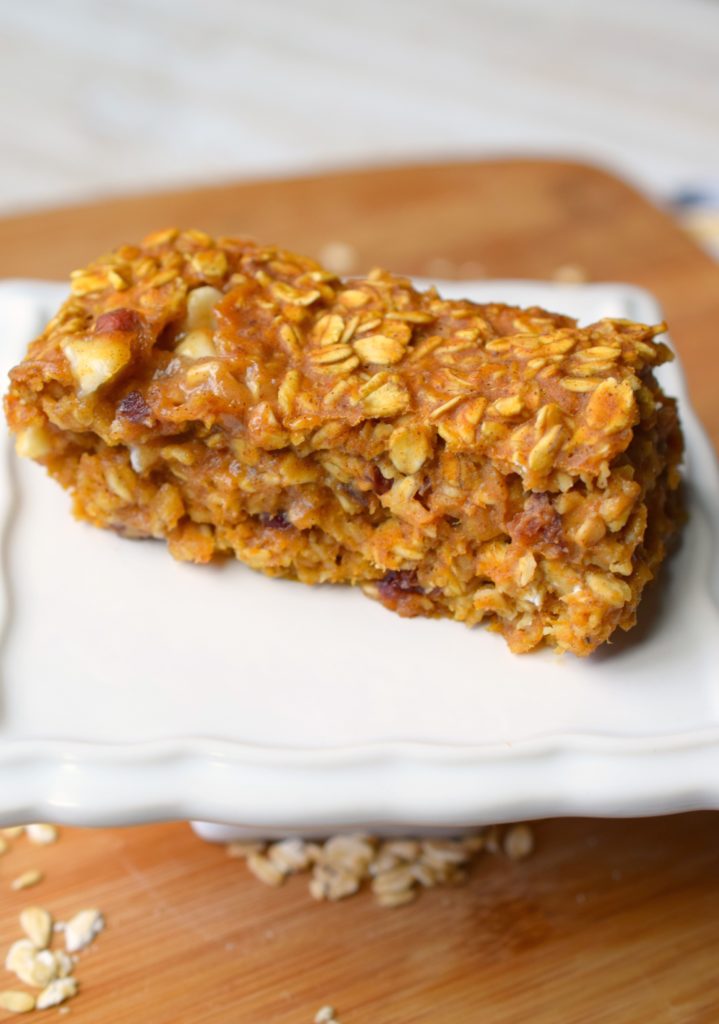 Take for example Baked Pumpkin Oatmeal, yes there was opposition to it at first. But the taste, texture, and deliciousness won my family over! My kids really enjoy oatmeal so when I heard about newly released Miller's Batch™ Oatmeal I just had to give it a try. Miller's Batch™ Oatmeal which is organic and found at your local Kroger grocery store and is from The Quaker Oats Co. who has over 140 years of experience.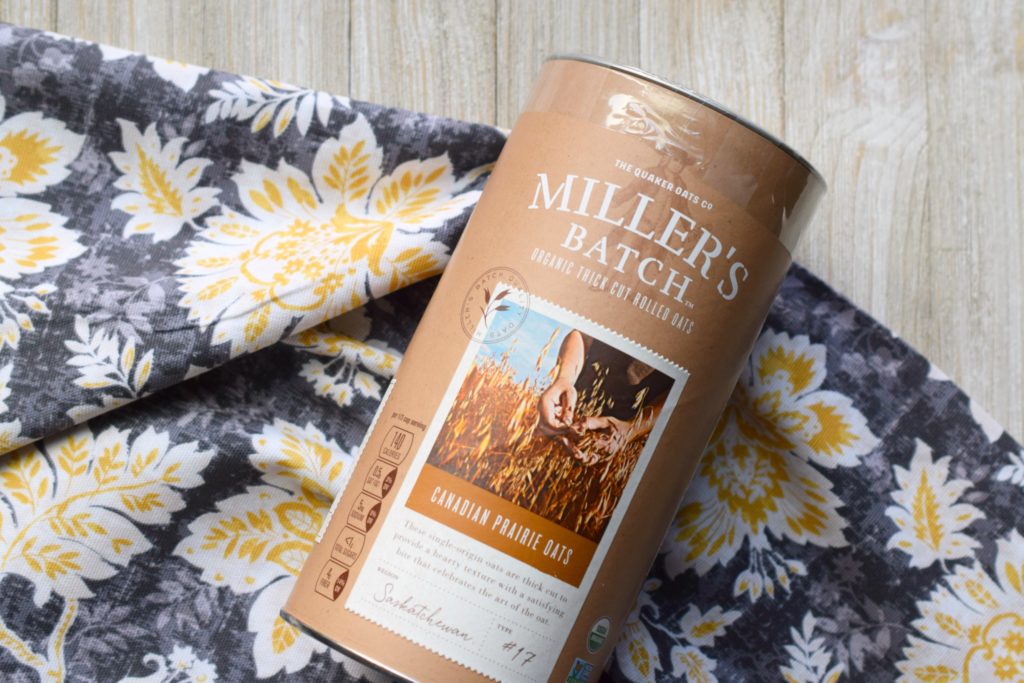 These are extra thick oats perfect for breakfast or baking, nothing wimpy here! What makes Miller's Batch™ so unique is that in the spirit of Quaker's founding fathers, Quaker formed partnerships with others who are passionate about their craft. This means a network of small farmers to next-generation millers. They found oats which they masterfully mill, kiln and roast in small batches with other delicious ingredients.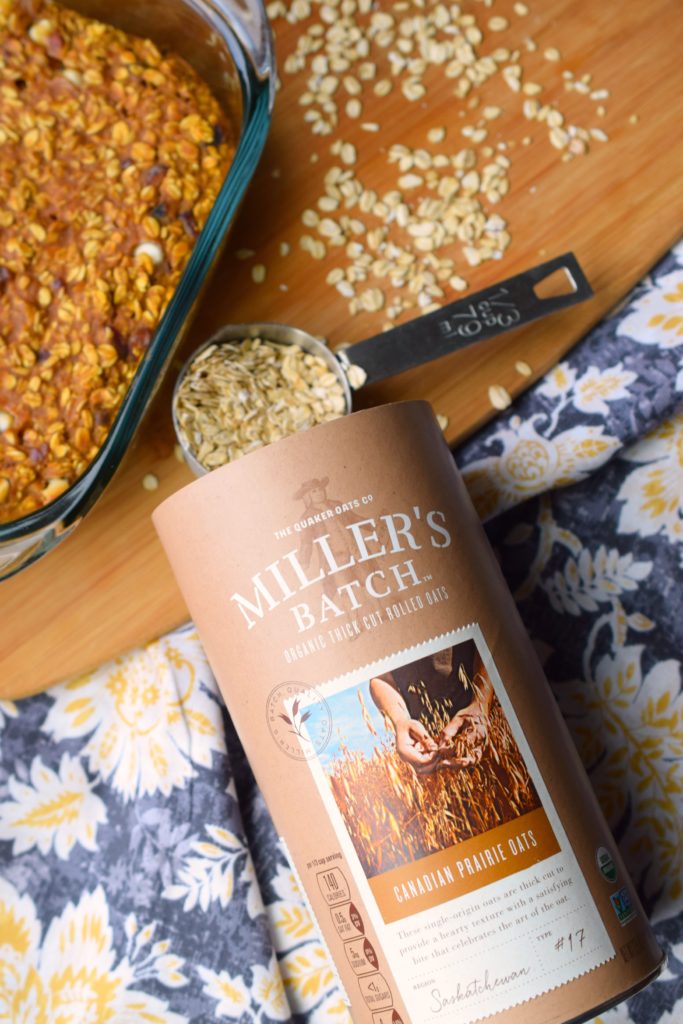 Miller's Batch is available in these 3 varieties:
Canadian Prairie Oats – Delight in organic oats, sourced from a single farm in the golden prairies of Saskatchewan, home to some of the best quality oats in the world.
California Valley – This recipe features hand-harvested raisins and sun-dried almonds from California's Central Valley, nestled against the Sierra Mountains.
Rocky Mountain Harvest – Milled with patience and precision, the oats are combined with delicious cherries, blueberries and quinoa for a delectable dish to enjoy at home.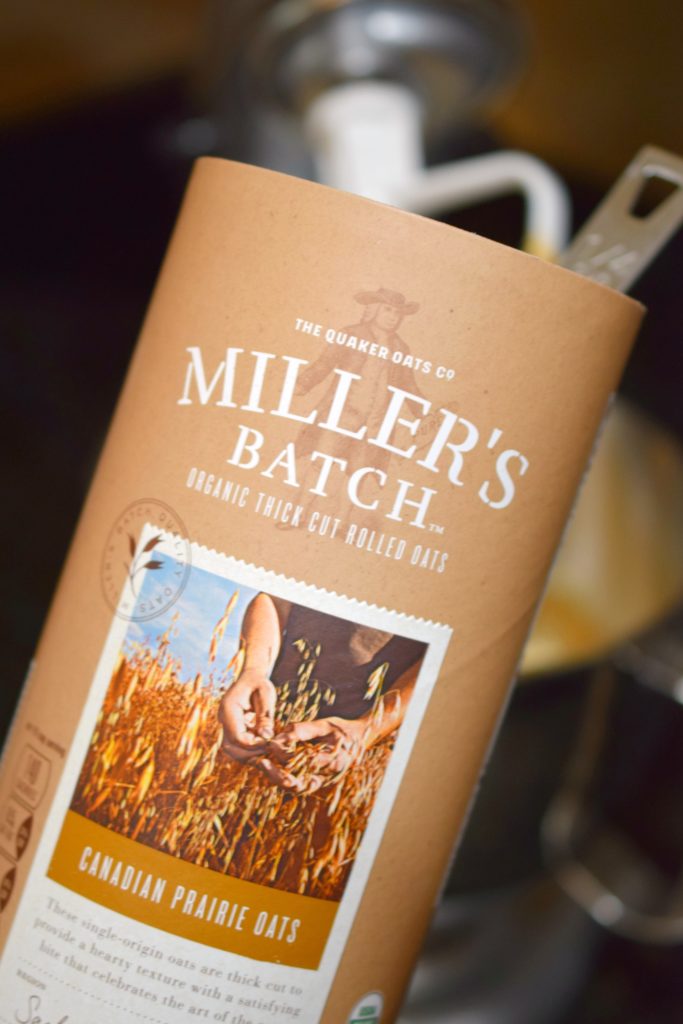 What we loved about eating Baked Pumpkin Oatmeal was the texture. Miller's Batch Oatmeal added a hearty texture that blended wonderfully with the pumpkin, spices, cranberries and white chocolate chips. Simple and delicious, my kids really enjoyed the flavors. It smelled wonderful baking, we waited just long enough for it to cool before serving it. Now you can serve it warm or wait for it to cool and cut into bars. I found my kids liked having the 'bars' as an afterschool snack which filled them up until dinner was served. And don't all kids come home from school simply famished? Mine sure do! Why not give them something wholesome that fills them up.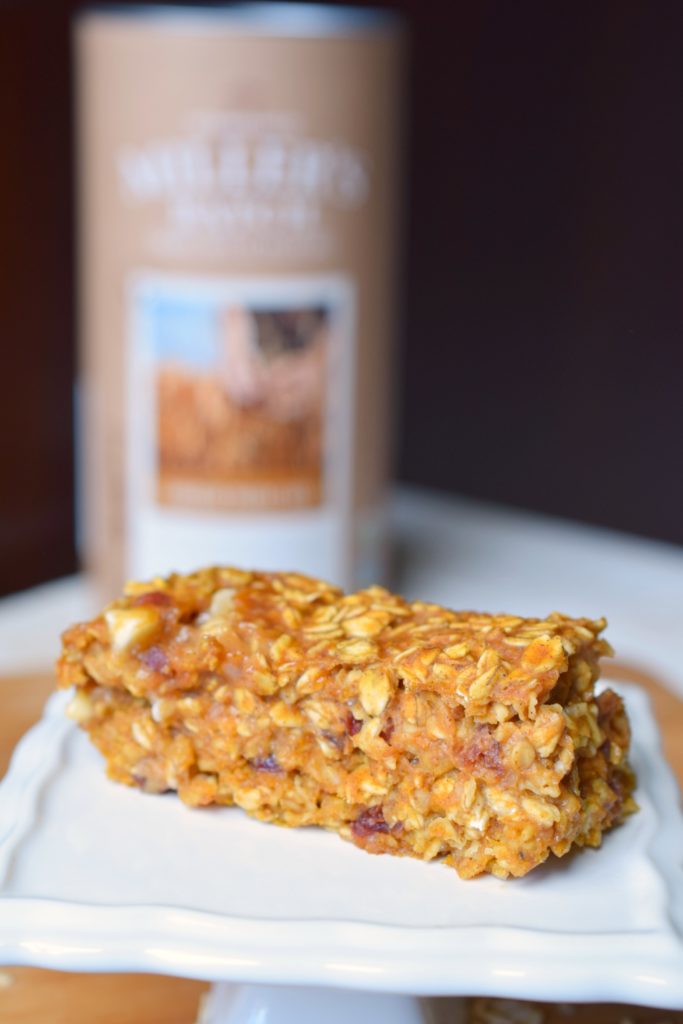 If your family loves raisins you could substitute the cranberries for raisins, and of course, you could use chocolate chips instead of white chocolate chips. I'm on a mission to make more great recipes with Miller's Batch™ Oatmeal and challenge my kids to try new things. Next on my agenda is getting out the canister of Miller's Batch™ and adding it to my homemade meatloaf, comfort food here I come!