Steak Kabobs are a great summer grilling recipe. Use whatever veggies you have on hand. You can also freeze the steak ahead of time in the marinade.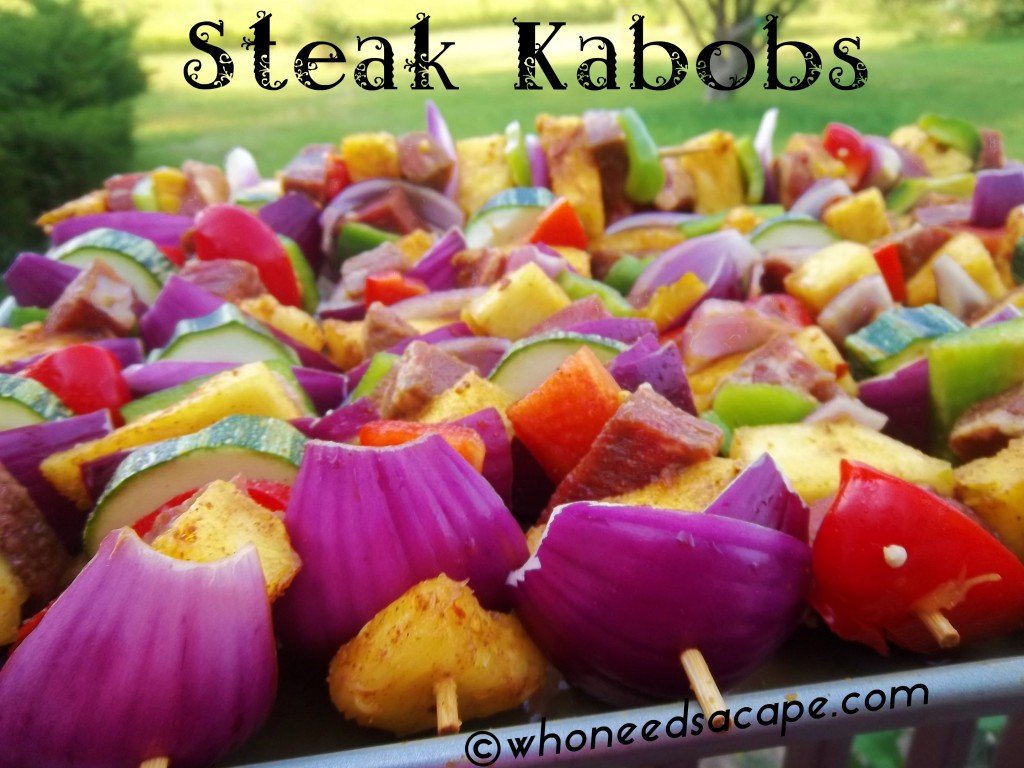 I love grilling Steak Kabobs in the summer. It is an easy quick meal, and plus most times my kids will actually EAT the vegetables with no fuss. I don't know what it is but if you stick some fruit, vegetables and meat on a wooden stick my kids go to town.
Sometimes I make kabobs with steak and chicken because when dealing with picky eaters it is best to have more than one option. I also love all the vegetable options you can choose from. This time around I used some zucchini from the garden, onions, red and green peppers along with some pineapple.
My hubby decided to take it on himself to make a tasty marinade for the Steak Kabobs, pair with some simple rice and voila you have yourself a well rounded delicious dinner. If you want to save on time you could cut up the steak ahead of time stick it in a freezer bag in the marinade and either freeze ahead of time and pull out when you are ready or stick it in the fridge to marinate overnight. Cut up the veggies on the day of and grill them up for a wonderful dinner.
Other tasty recipes for BBQ season: 
Parmesan Herb Slow Cooker Corn on the Cob