Cherry Lemonade is the perfect summer drink! Everyone at your next BBQ will LOVE it! It's a snap to make (let your blender do the work!)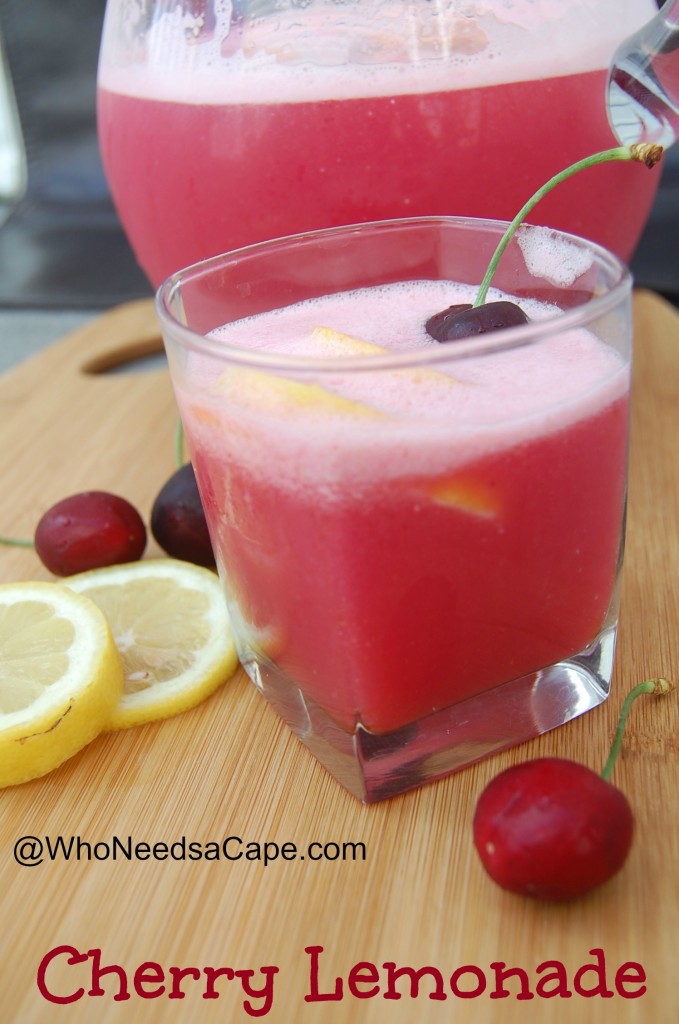 Cherry Lemonade
I have ALWAYS wanted to make my own lemonade.  But, I didn't want to stop at just plain lemonade (hey if you're going to make it – make it special right?).  I chose cherries because my family inhales them!  And I thought it would look pretty (I was right about that!).  So Cherry Lemonade was born!
I really just used the blender for this!  It was so easy (why haven't I done this before?).  Get out your blender and let the blender do it's work!
You could TOTALLY customize Cherry Lemonade to be exactly to your taste.  Want it tarter?  Less sugar, more lemon. Don't like cherries? Use another berry – they all would be delicious!!!!  However, you make it – this is a super tasty treat.  It's got some sugar but it's not overkill (compared especially to buying a store bought lemonade).  It's great for summer!  (I am thinking that it would make super delicious popsicles too!)
Want more tasty beverages? Here ya go!